GOP demands FBI form, alleging Biden "criminal scheme"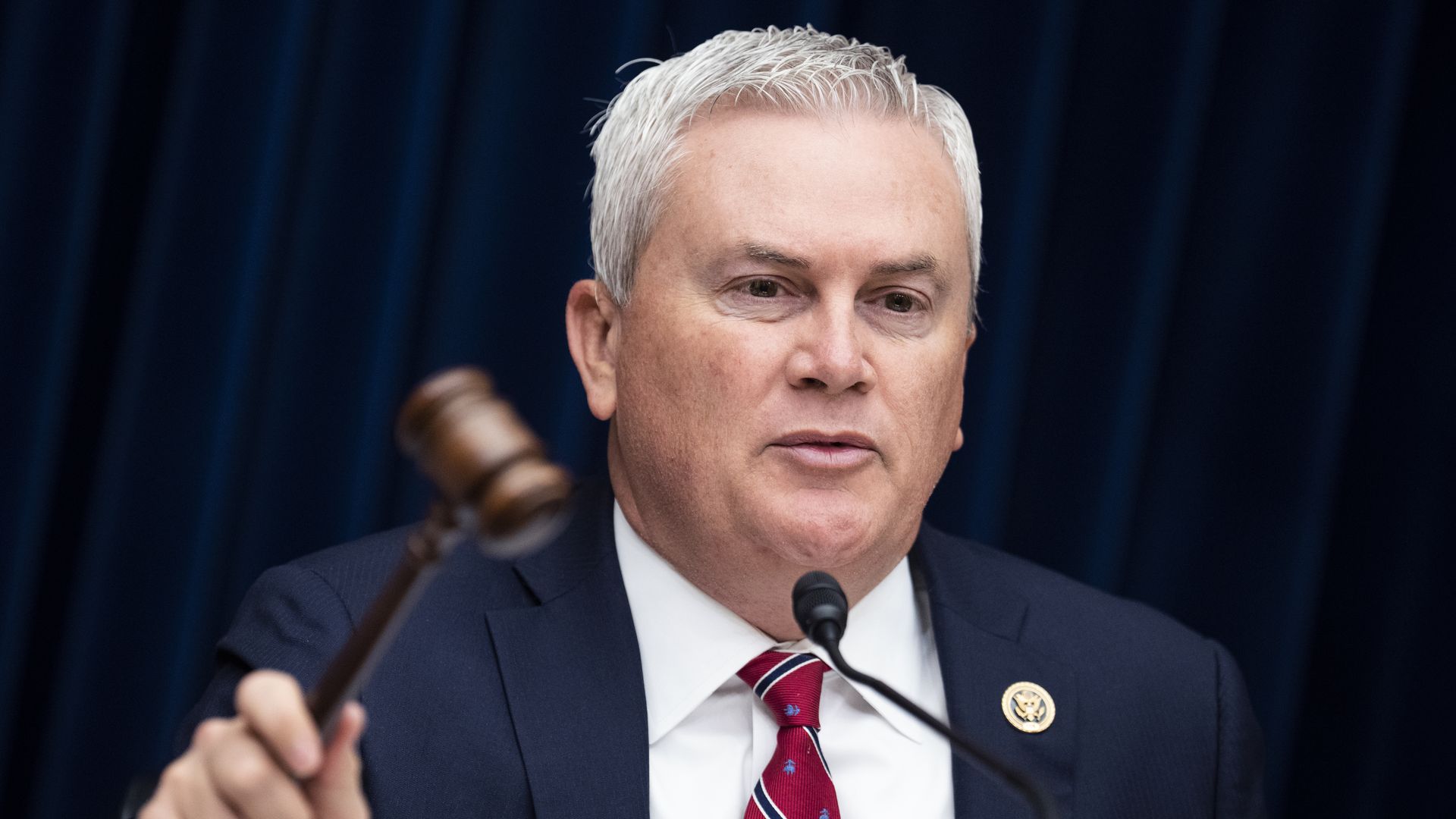 House Oversight Chairman James Comer (R-Ky.) and Sen. Chuck Grassley (R-Iowa) are demanding the Justice Department turn over a 2020 document they claim alleges a "criminal scheme" involving then-Vice President Joe Biden.
Why it matters: Comer has made investigating the Biden family a priority of his committee this year — building on similar investigations Grassley has led over the past couple years. This is the most direct allegation against President Biden himself.
Comer is subpoenaing an FBI form, called an FD-1023, that was created in June 2020. An FD-1023 simply documents an interview with a source, and does not in itself indicate any suspicions of wrongdoing.
The lawmakers say whistleblower disclosures indicate DOJ has such a form that "describes an alleged criminal scheme involving then-Vice President Biden and a foreign national relating to the exchange of money for policy decisions," according to a Wednesday letter to the agency.
Comer's subpoena demands documents be provided by May 10th.
What they're saying: "We believe the FBI possesses an unclassified internal document that includes very serious and detailed allegations implicating the current President of the United States," Grassley said in a statement.
"The FBI's recent history of botching politically charged investigations demands close congressional oversight," he added.
The Justice Department declined to comment.
"Committee Republicans are recycling unsubstantiated claims floated by Senate Republicans," Ranking Member Jamie Raskin (D-MD.) said in a statement.
During the time of the 2020 tip in question, Raskin continued, "Rudy Giuliani and Russian agents, sanctioned by Trump's Treasury Department, were peddling disinformation aimed at interfering in the 2020 presidential election."
"For going on 5 years now, Republicans in Congress have been lobbing unfounded politically-motivated attacks against [Biden] without offering evidence for their claims," White House spokesperson Ian Sams tweeted.
What to watch: Comer has already been teasing a press conference early this month where he intends to discuss the committee's findings so far in their investigation into "influence peddling" by Biden family members.
His committee already has been granted access to thousands of pages of bank suspicious activity reports (SARs) by the Treasury Department.
Comer has frequently pointed to documents showing Biden family members receiving more than $1 million originating from a Chinese company.
Democrats have already raised questions about the sources and whistleblowers referenced by Comer and Judiciary Chairman Jim Jordan (R-Ohio).
Go deeper