Special counsel Durham blasts FBI's Trump-Russia investigation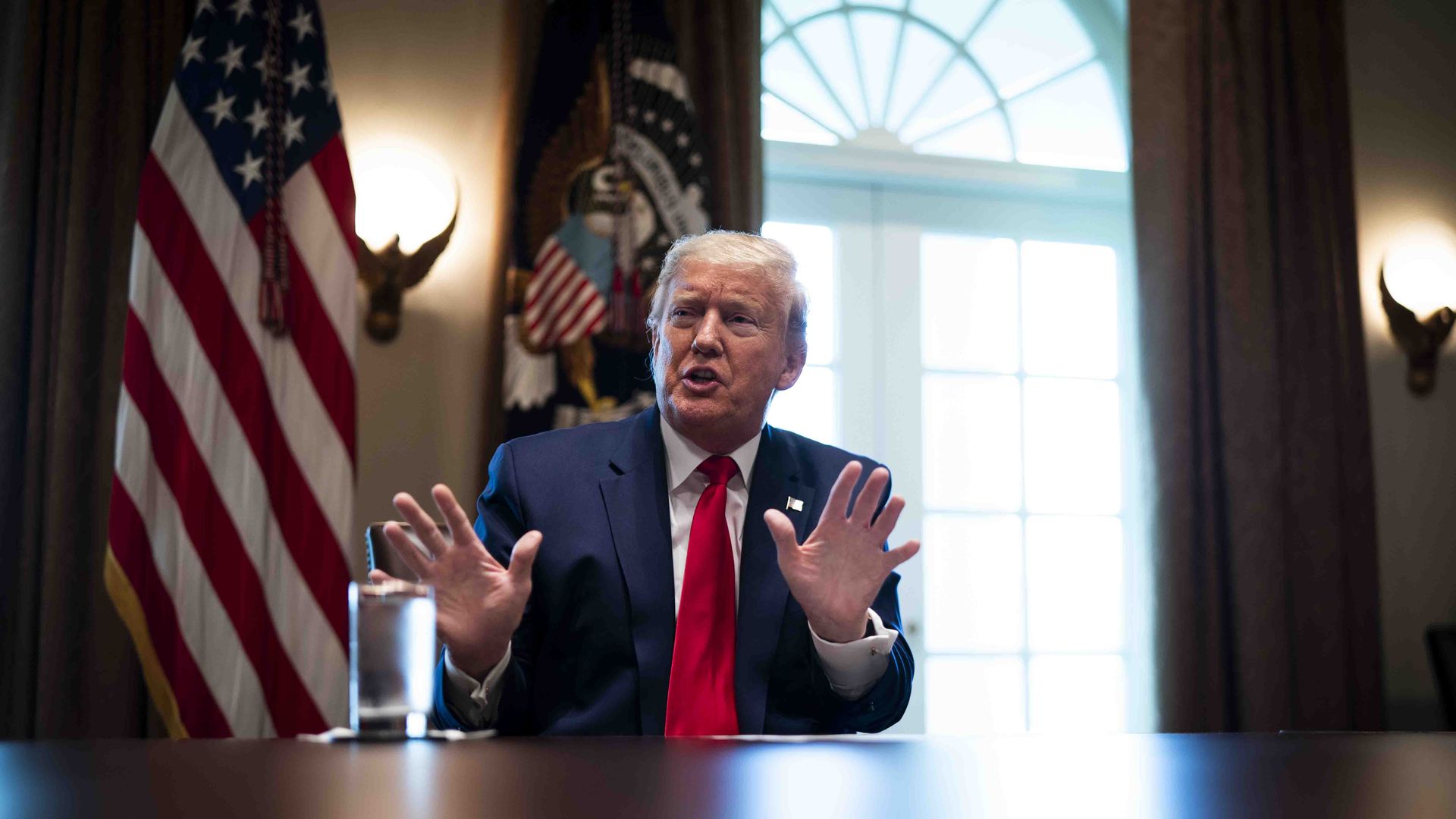 Special counsel John Durham concluded in a long-awaited report released Monday that the FBI's basis for launching its explosive investigation into the 2016 Trump campaign's ties to Russia was "seriously flawed."
Why it matters: In the more than 300-page report, Durham leveled withering criticism at investigators — accusing them of causing "severe reputational harm" to the FBI.
Yes, but: He did not bring high-level indictments or uncover evidence of what former President Trump has called "the crime of the century."
Details: The FBI opened the Russia investigation — known as "Crossfire Hurricane" — after an Australian diplomat reported that Trump campaign adviser George Papadopoulos had bragged to him about the Russian government possessing dirt on Hillary Clinton.
Durham concluded that the decision to open the investigation was rushed and a departure from how the FBI treated other intelligence matters that could affect the presidential election.
At the start of the inquiry, "neither U.S. law enforcement nor the Intelligence Community appears to have possessed any actual evidence of collusion" between the Trump campaign and Russia, the report says.
Officials also demonstrated potential "confirmation bias" in favor of continuing to investigate Trump, and "ignored or simply assessed away" evidence that was inconsistent with the premise that the Trump campaign was colluding with Russia.
What they're saying: "Based on the review of Crossfire Hurricane and related intelligence activities, we conclude that the Department and FBI failed to uphold their important mission of strict fidelity to the law in connection with certain events and activities described in this report," Durham wrote.
In a statement Monday, the FBI said its leadership has "already implemented dozens of corrective actions, which have now been in place for some time."
"Had those reforms been in place in 2016, the missteps identified in the report could have been prevented," the FBI added.
Background: Durham was appointed in 2019 by former Attorney General Bill Barr to investigate the origins of the FBI's Russia probe and any potential wrongdoing by law enforcement and intelligence officials.
Durham's investigation has been a central focus for Trump and his allies over the past four years, with many claiming the veteran prosecutor would bring criminal charges against senior members of the Obama administration.
That includes figures like former FBI director James Comey, former deputy director Andrew McCabe, former CIA director John Brennan, and other officials frequently vilified by the right-wing media.
In the end, Durham brought just three indictments, none of which resulted in prison time.
The big picture: Former special counsel Robert Mueller ultimately did not establish a conspiracy between the Trump campaign and Russia, but his report detailed extensive election interference by the Kremlin and repeated contacts with Trump-linked officials.
Mueller secured convictions and guilty pleas against six Trump associates over the course of his investigation.
In 2020, the GOP-led Senate Intelligence Committee affirmed the intelligence community's assessment that Russia interfered in the election to help Trump defeat Clinton.
Durham acknowledged those probes in his report, saying "the contributions they have made to our understanding of Russian election interference efforts are a tribute to the diligent work and dedication of those charged with the responsibility of conducting them" and that his review "focused on separate but related questions."
What to watch: House Republicans have already made the "weaponization" of the FBI a key focus of their sprawling investigations.
House Judiciary Chair Jim Jordan (R-Ohio) tweeted Monday that he has reached out to the Justice Department to request Durham testify before his committee.
Trump in an interview with Fox News demanded Democrats and Comey pay a "heavy price" for what he called a "treasonous charade."
Editor's note: This story has been updated with details throughout.
Go deeper