Barr appoints U.S. attorney to investigate origins of Russia probe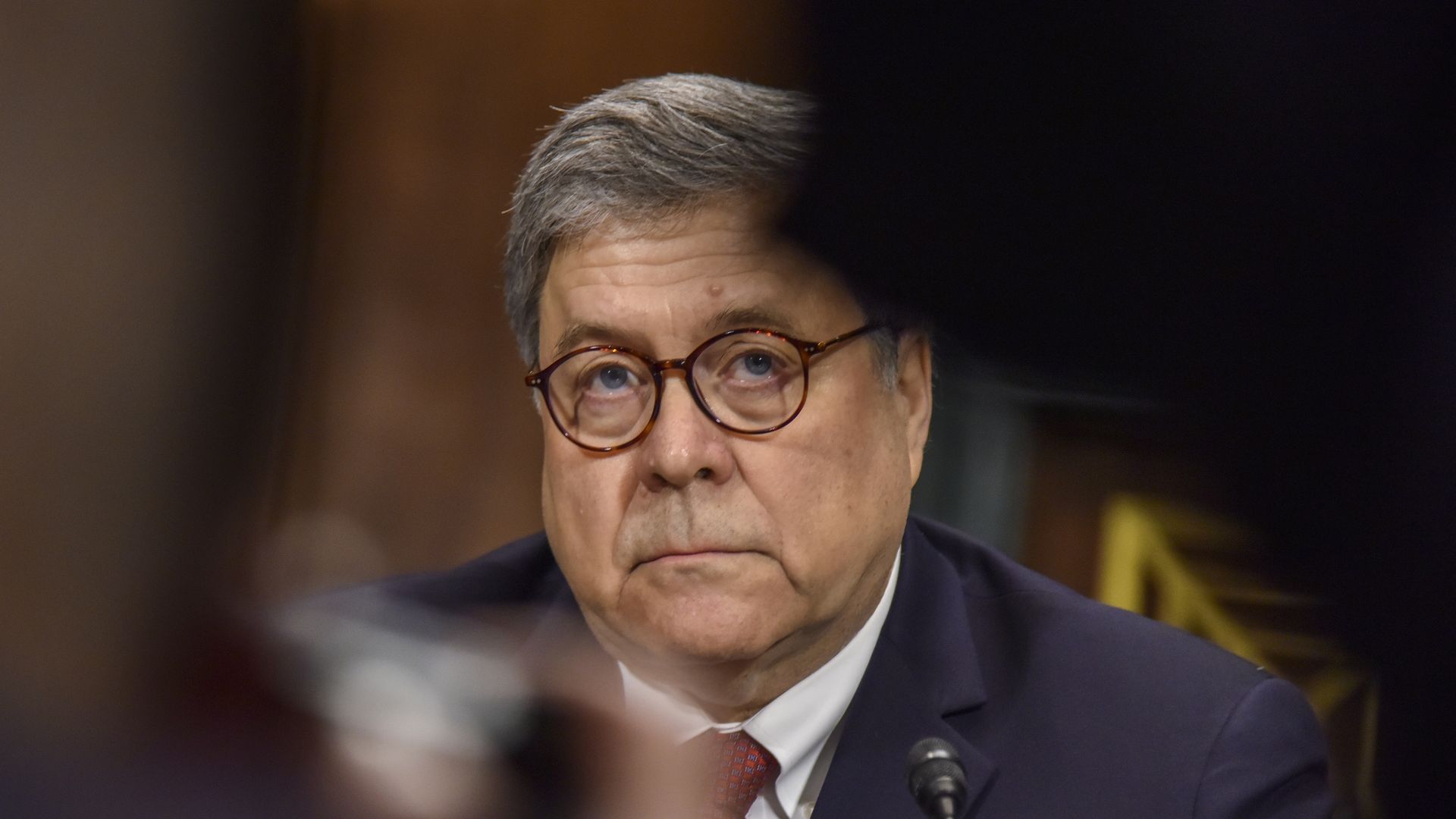 Attorney General Bill Barr has appointed U.S. Attorney for the District of Connecticut John Durham to investigate the origins of the Russia probe and whether law enforcement's methods of collecting intelligence on the Trump campaign were legal, the New York Times first reported and the AP confirmed.
Why it matters: Barr had previously signaled that he wanted to review the FBI's surveillance of the Trump campaign, telling senators in a hearing last month that "spying did occur" — though he clarified that he did not mean to suggest that it was necessarily illegal. Durham has previously served as a special prosecutor investigating allegations of impropriety by intelligence officials, "including the F.B.I.'s ties to a crime boss in Boston and accusations of C.I.A. abuses of detainees," according to the Times.
The big picture: This is at least the third investigation into the origins of the Russia probe. The FBI's inspector general Michael Horowitz is currently investigating the government's use of wiretaps through the FISA process, while U.S. Attorney for Utah John Huber is also looking into claims of FBI misconduct.
Senate Judiciary Chairman Lindsey Graham has also signaled his intention to "investigate the investigators," which has become a rallying cry for many Trump allies who believe the president was unfairly targeted.
Go deeper