Axios Latino
March 21, 2023
Hi, welcome back!
🪅 Don't forget to send us your pachanga submissions! Every Thursday we highlight the accomplishments of our awesome readers. Reply to this email.
Puede leer este boletín en español aquí.
This newsletter, edited by Laurin-Whitney Gottbrath and Astrid Galván, is 1,491 words, a 5.5-minute read.
1 big thing: Latinas fear VC gains will be derailed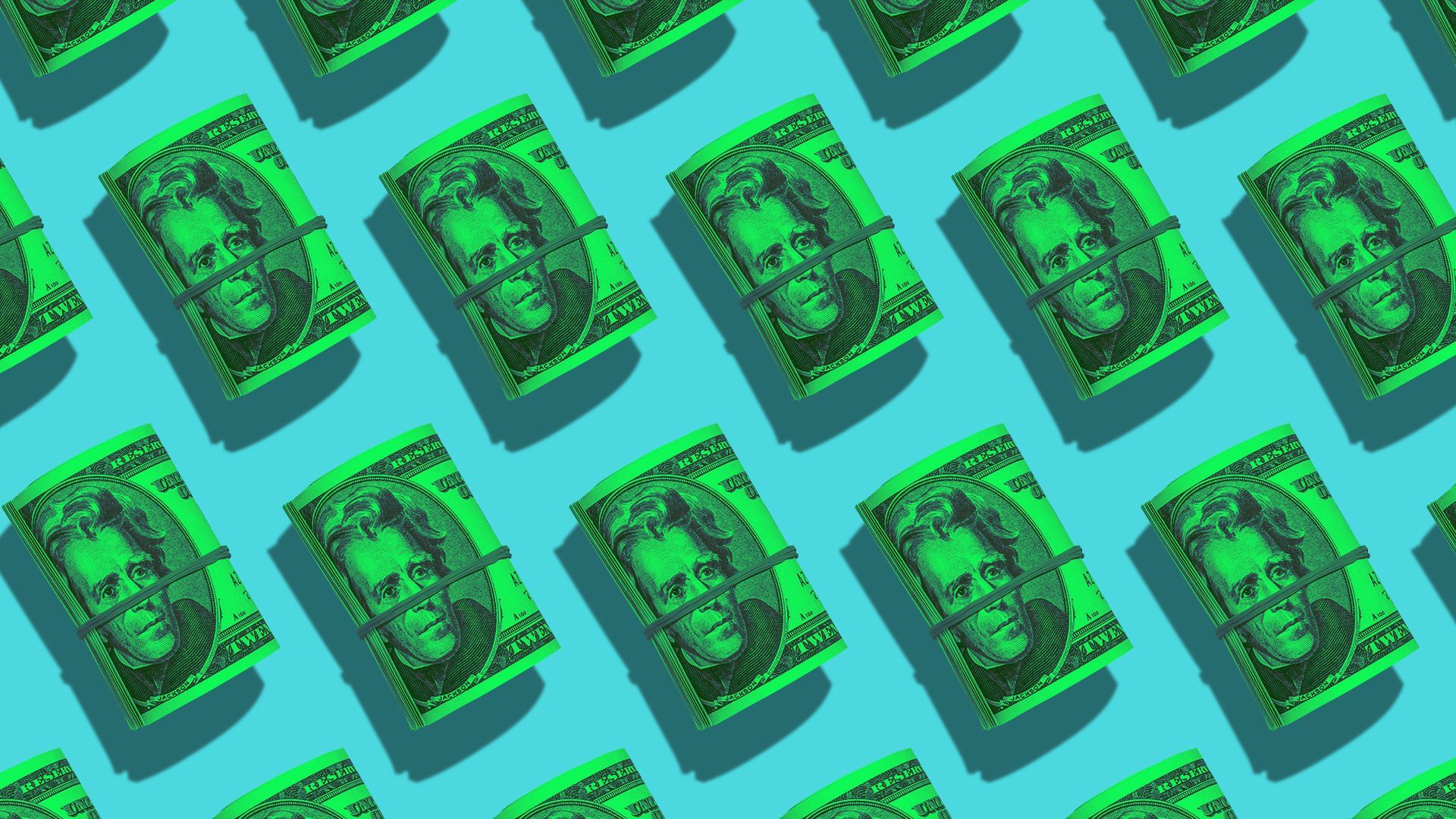 Latinas in the venture capital world fear economic uncertainty may undo gains made in diversifying what enterprises get funded, Marina and Axios' Kia Kokalitcheva write.
The big picture: Venture capital has long been dominated by white, non-Hispanic men who usually back those who look like them, Noramay Cadena, managing partner of Supply Change Capital, tells Axios Latino.
That means projects or ideas by others, including Latino men and especially Latinas, often don't get financed or even heard.
"There's both money being left on the table as well as great ideas because there's not enough of us," Sarah Kunst, Cleo Capital managing director, says about people of color in the venture capital sphere.
There has been some progress over the last few years.
Latina venture capitalists in partner or managerial positions rose from just one in 2010 to about 10 in 2020, according to data compiled by Kunst and Paul Gompers, a Harvard Business professor.
There has also been an increase in non-partner and junior-level investors, according to a 2022 report from the nonprofit LatinxVC.
That has led to more capital for entrepreneurs from underrepresented communities.
And studies have shown that demographically diverse VC firms can outperform homogenous ones financially.
"The way I look at investments is going to be very different than the way most investors who are older, white males with a certain network will … where they might say, 'Oh, this is a niche market,'" Samara Mejia Hernandez, the founding partner of VC firm Chingona Ventures, tells Axios Latino.
Yes, but: A lot of the money made available in the past few years to investors and founders who are women of color has come from diversity initiatives by corporations and banks, says Maria Salamanca, a partner at Ulu Ventures, one of the biggest Latina-led firms.
With concerns over inflation and recent banking collapses, those funds could dry up.
"Will those supporters of diverse founders and entrepreneurs continue to be there … or are we the first ones to go? That is a very real concern," Salamanca says.
2. Latin America knocked out of WBC games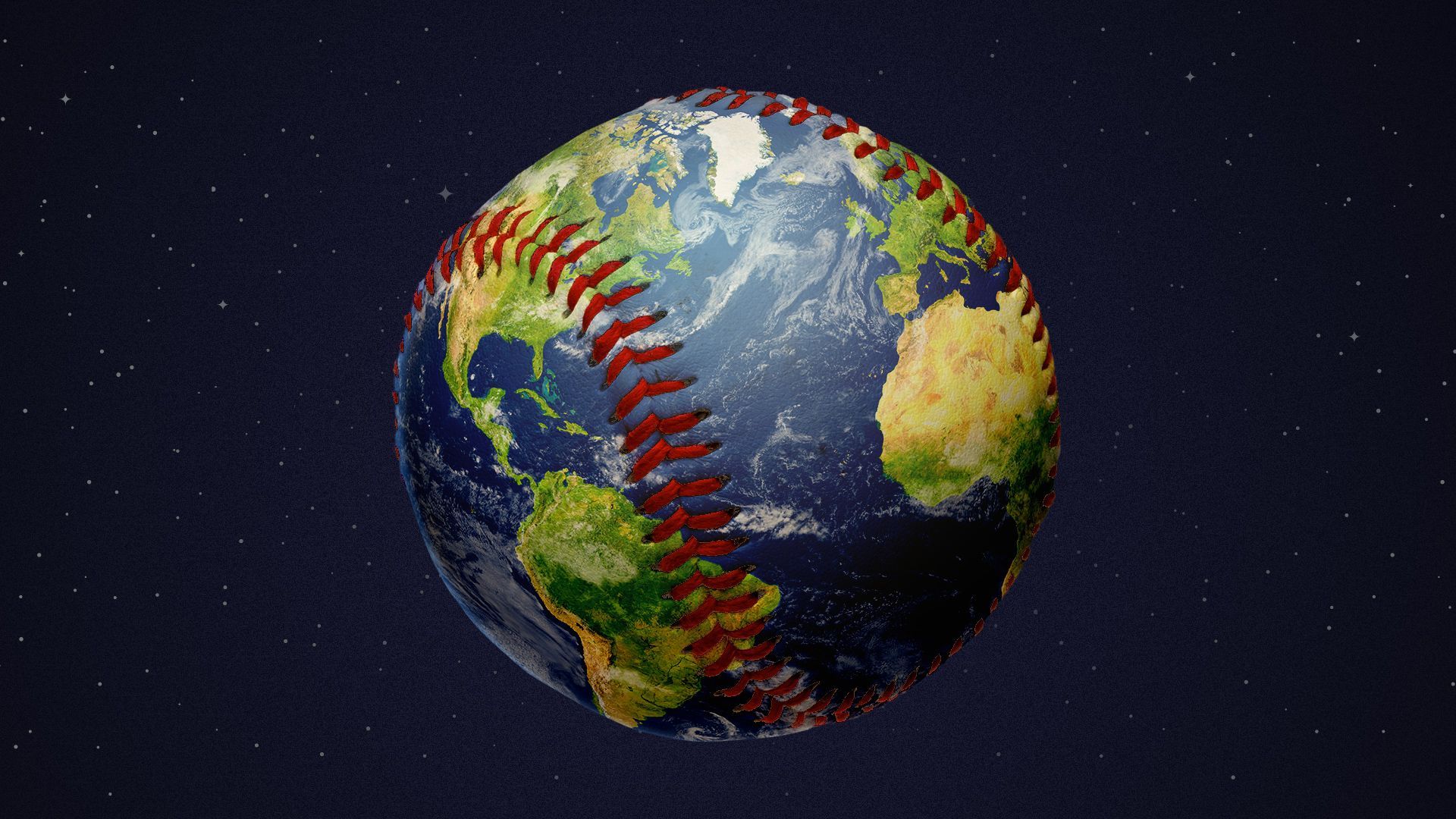 The United States and Japan will duke it out in the World Baseball Classic championship in Miami this evening after nearly two weeks of captivating games, Axios' Keldy Ortiz writes.
The big picture: Several of the eight Latin American and Caribbean teams were knocked out earlier than expected, while some players left with injuries that will likely have lingering effects for Major League Baseball teams when the season officially begins.
The Dominican Republic, considered a favorite in this year's WBC, was ousted by Puerto Rico.
Mexico lost to Japan last night in a nail-biter of a game.
Puerto Rican pitcher Edwin Díaz, who plays with the New York Mets, will be out for the rest of the MLB season after injuring his right knee while celebrating the island's victory over the Dominican Republic. Puerto Rico eventually lost to Mexico.
Houston Astros star José Altuve, who played for Venezuela, fractured his right thumb during the country's loss to the U.S. Altuve will need surgery, the Astros announced.
The injuries to MLB players have led to questions about whether playing in the baseball classic before the season officially starts is worth the risk. The games coincided with spring training, when players develop more strength and stamina before the season kicks off on March 30.
3. Texas Tribune: Police in Uvalde feared AR-15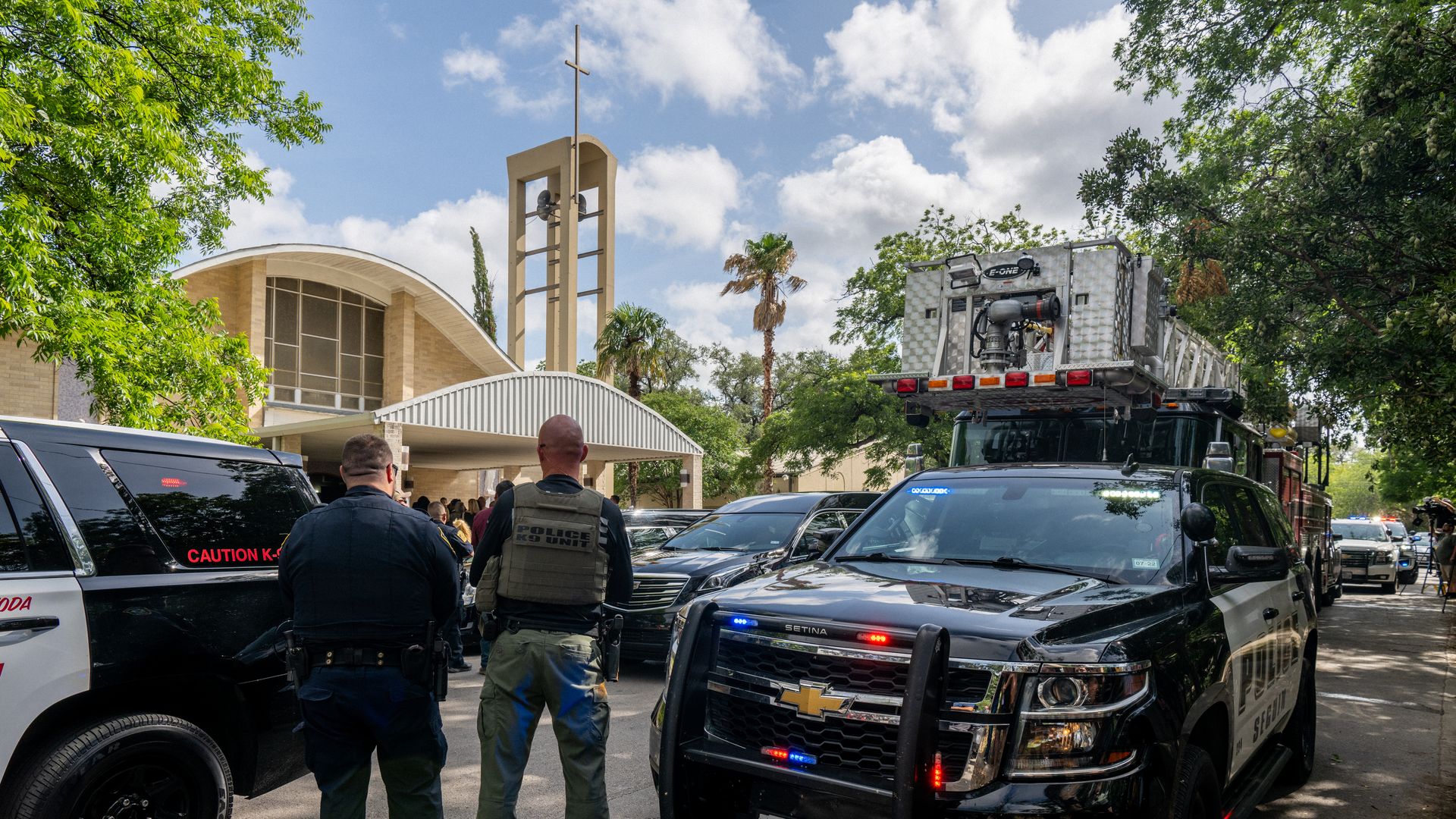 Police took more than an hour to approach the gunman who killed 21 people at Robb Elementary School in Uvalde last year in part because they felt confronting the shooter, who used a semi-automatic rifle known as an AR-15, was too dangerous, a new investigation by the Texas Tribune reveals.
The big picture: Parents and investigators have decried the police response to the shooting that left 19 children and two teachers dead on May 24, 2022.
Details: The Tribune's investigation — based on body camera footage, emergency communications, and interviews with investigators that are not yet public — found that some officers were also armed with AR-15s but decided to wait to confront the gunman until a Border Patrol SWAT team, based more than 60 miles away, arrived with better protection and more training.
Former Uvalde school district police chief Pete Arredondo, who was fired in August, previously said that he decided to focus on evacuating the school instead of breaching the classroom because of the type of firearm the shooter used, according to the Tribune.
Bullets from the AR-15 could have pierced through officers' body armor.
None of the officers or responders mentioned in Tribune's story agreed to comment, according to the news organization.
According to the Tribune's investigation by Zach Despart, "Even if the law enforcement response had been flawless and police had immediately stopped the gunman, the death toll in Uvalde still would have been significant."
But the decision to wait to confront the gunman could have delayed care for three victims who were alive when the shooting ended but later died, Despart notes.
4. In her words: Michelle Garza Cervera on horror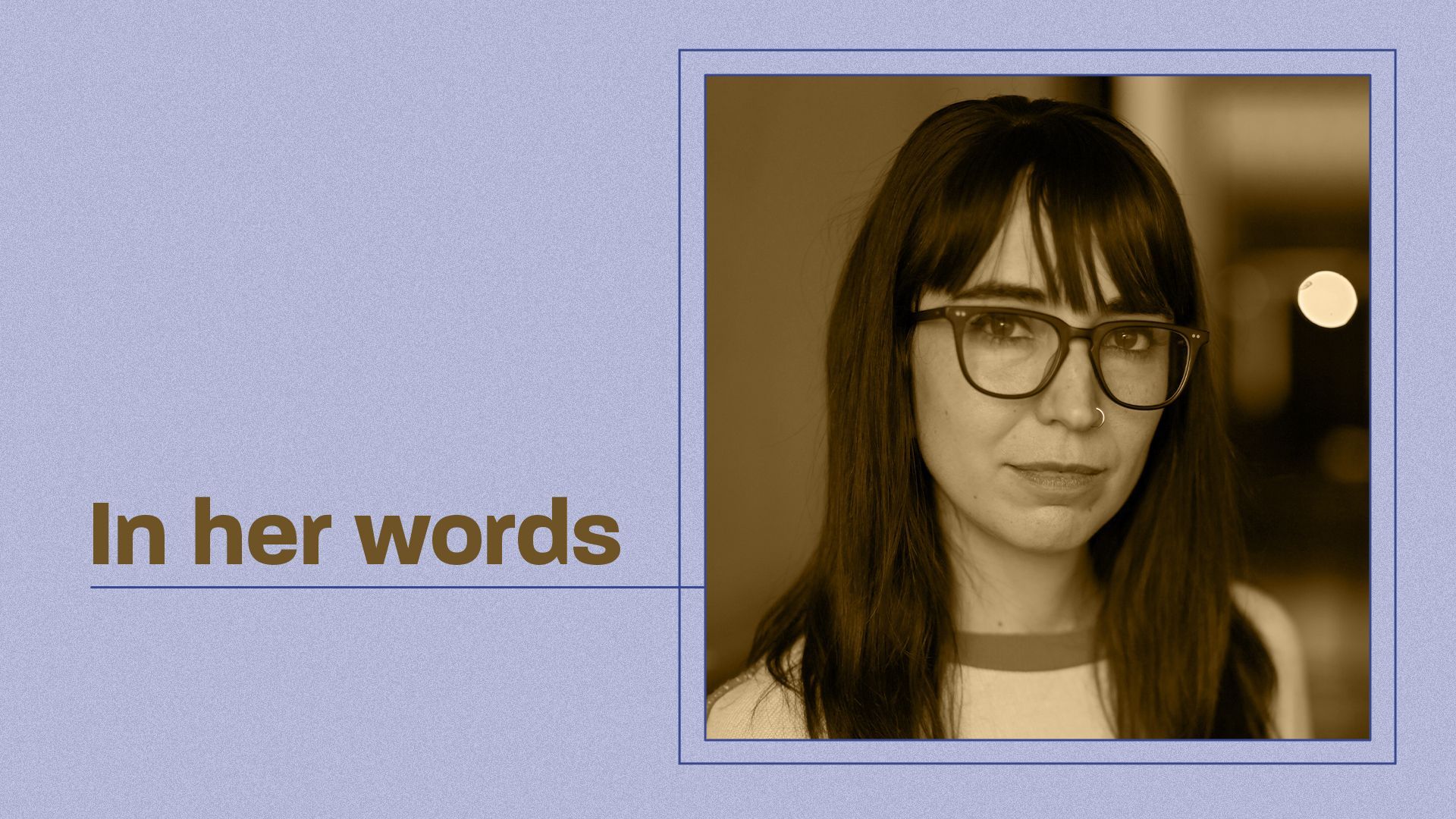 Who I am: Michelle Garza Cervera, 35, from Mexico.
What I do: I'm a filmmaker and directed "Huesera: The Bone Woman" (2022).
Editor's note: "Huesera" won prizes at Tribeca, is a The New York Times critic's pick, and is out in video on demand in the U.S. and in cinemas in Mexico.
Garza Cervera was also recently named one of Sundance Institute's Momentum Fellows, a one-year program with mentorship and financial support.
What motivates me: Creating collectively, with diversity and collaborators that all respect one another.
Horror also moves me as a genre because it's a way to challenge the status quo, to examine uncomfortable feelings, toxic symbols and dissident sentiments in a way that even if it elicits mixed reactions can shake up viewers.
What my day looks like: After waking up I try to get in three pages of writing, whether scripts or stream-of-thought ideas, for practice.
Then I dive into meetings for my current or next project until the afternoon.
In between, I read. I try to fit in one chapter of a book a day, non-fiction or short stories mostly.
My routine, so to speak, has been hard in the past year with all the distribution and promotion work for "Huesera," but I also try whenever possible to fit in an hour of yoga in the afternoons and go to the movies every time I can.
My ultimate goal is: Helping Latin American cinema, especially auteur films, horror films and [films] made by women, make moves in the face of claims about "what works with audiences" that can stifle us.
This movie ["Huesera"] finding its audience, with commercial distribution that not all get, shows that we can make our own works despite those that don't understand what women and Latinas are trying to do or even if it doesn't fit what an algorithm says.
Editor's note: As we continue to celebrate Women's History Month, we're spotlighting Latinas who are influencing their industries and communities.
5. Stories we're watching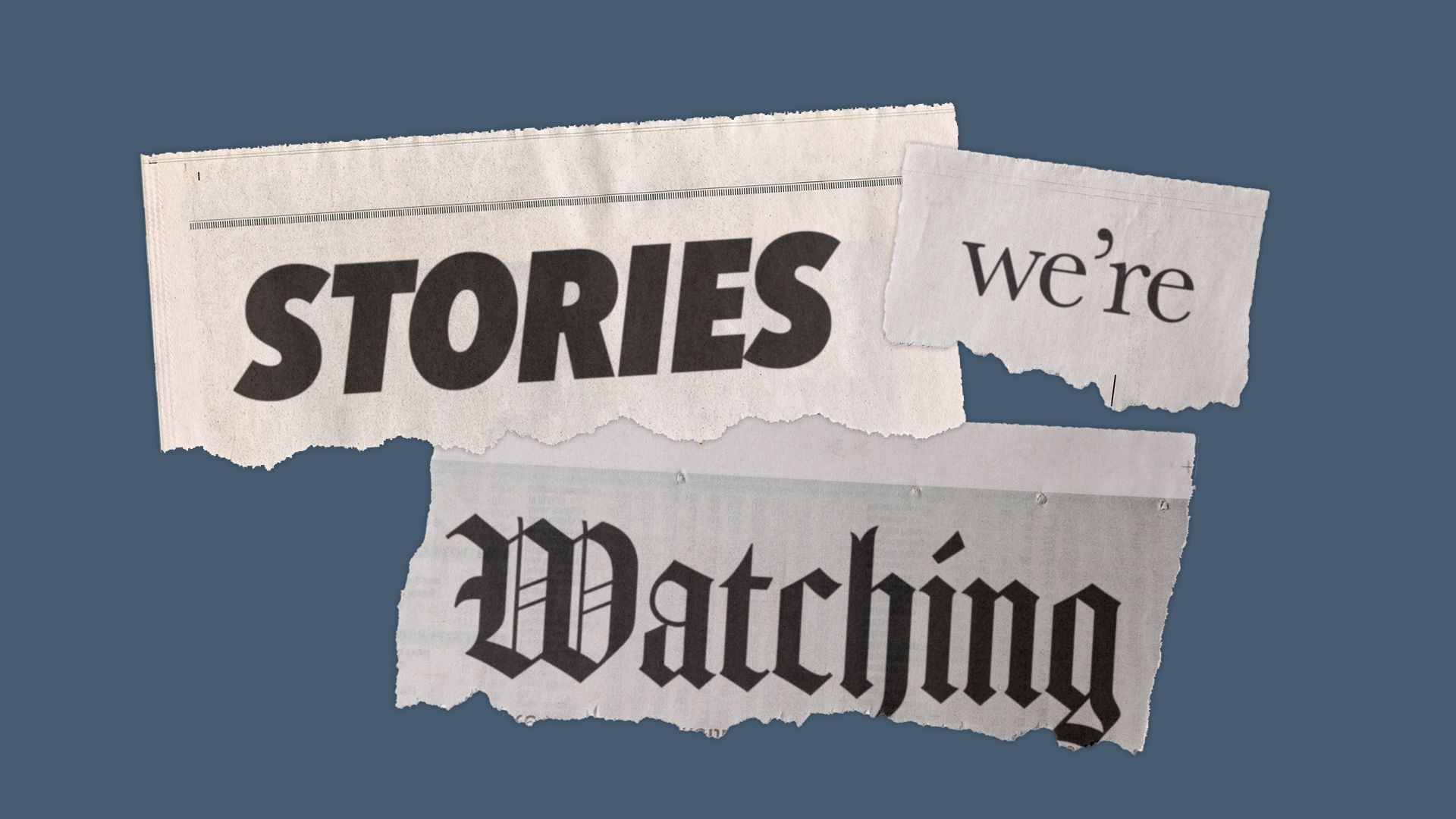 1. Ecuador's judiciary congressional committee yesterday gave the OK to move forward with a request to begin impeachment hearings against President Guillermo Lasso.
The opposition party alleges Lasso is involved in corruption, which he denies. Lasso's government has said the impeachment request has no basis.
The nation's Constitutional Court must first approve impeachment hearings for Congress to move forward.
2. Cuban dissident groups said yesterday they are being threatened by authorities due to a campaign calling for voters to abstain from going to the polls this Sunday.
Cuba, a single-party state, is holding parliamentary elections.
6.🎙️ Smile to go: Moonlighting cholita DJ
This Bolivian woman living in Virginia and doing construction work has gained a following by moonlighting online as an advocate for Indigenous pride, Marina writes.
Driving the news: María Luz Coca Luján started using the moniker of K'ancha (which means "light" in Quechua) last year for TikTok videos and live streams there and on Facebook.
She now also hosts an online radio show, "Tu cholita K'ancha en vivo", that has thousands of listeners and celebrates staying close to one's Indigenous roots.
K'ancha shares Andean music events, gives shoutouts to Bolivian businesses and shares stories about young people maintaining her native country's customs.
She DJs in cholita garb, the traditional clothing of young women in the Andes, with a skirt and bombín hat, and speaks intermittently in Spanish and Quechua.
What she's saying: "I love talking about the customs and cultures of my country and to speak in Quechua," she tells Noticias Telemundo. "When I started this radio thing I found meaning for my life."
Editor's note: Item 1 of this newsletter has been corrected to reflect that the name of Noramay Cadena's firm is Supply Change Capital (not Supply Chain Capital).
Thanks so much for reading, and thanks to Carlos Cunha for the copy edits! If someone forwarded you this newsletter, you can sign up here.