Axios Latino
September 28, 2023
🪅 It's another pachanga Thursday!
Make sure to reply to this email if you or someone you know should be featured in the future.
🚨 Situational awareness: NASA astronaut Frank Rubio, the first person of Salvadoran origin to go to space, is back on Earth after a record-breaking 371 continuous days in space.
👀 Puede leer este boletín en español aquí.
This newsletter, edited by Astrid Galván and Laurin-Whitney Gottbrath, is 1,392 words, a 5-minute read.
1 big thing: How Latinos are doing in poverty battle
The percentage of U.S. Latinos living in poverty has dropped significantly in the last decade but is well above the national average, Russell and Axios' Alice Feng write.
Why it matters: Latinos make up 19% of the population and are set to be a plurality of the country's population by midcentury. Failure to address systemic economic inequalities may act as a drag on the nation's future prosperity, some experts say.
By the numbers: According to the latest U.S. Census Bureau data, 16.8% of Latinos — 10 million — nationally lived in poverty in 2022.
That's well above the nation's overall poverty rate of 11.5%, but below what the Latino rate was in 2012 — more than 25%.
Alabama has the highest share of Latinos who live in poverty (nearly 28%), according to an Axios analysis of census data.
Montana was second (24.2%) followed by Pennsylvania (23.9%).
Wyoming had the lowest percentage of Latinos living in poverty (10.2%), likely because of the large number of well-paying oil and gas jobs.
Zoom in: The percentage of Latinos in poverty hovered around 22% for much of the 1970s but shot up to 29% in the 1980s as the population kept growing.
What they're saying: Addressing poverty is one of the most pressing issues facing Hispanics in the U.S., José A. Jurado, a research economist at Seidman Institute, Arizona State University, tells Axios.
Part 2: The trillion-dollar Latino economy
The total economic output of U.S. Latinos reached $3.2 trillion in 2021, inching closer to Germany's and staying ahead of India, Russell writes off a report released yesterday.
Why it matters: The report shows U.S. Latino buying power and economic output grew by more than 14% despite the pandemic's disproportionate impact on Latino communities.
The Latino GDP stayed ahead of those of the U.K., India and France, even though those economies grew.
Latinos' total economic output was $2.8 trillion in 2020.
By the numbers: From 2011 to 2021, the U.S. Latino economy was the third-fastest growing among major economies, trailing only China (7.7%) and India (6.2%).
During that same period, U.S. Latino income grew at an annualized rate of 4.7%, compared to 1.9% for non-Latinos.
Purchases of goods and services made "by and on behalf of Latinos" grew at 4%, compared to 1.9% for non-Latinos.
Zoom in: Latinos significantly bolstered the U.S. economy through population growth, a high degree of workforce participation and increased productivity linked to educational attainment.
Details: The study by the Latino Donor Collaborative, a non-profit organization researching Latino issues, will be unveiled Wednesday at the L'attitude conference in Miami.
It was conducted in partnership with Wells Fargo and Arizona State University.
2. Many Hispanic college students are not OK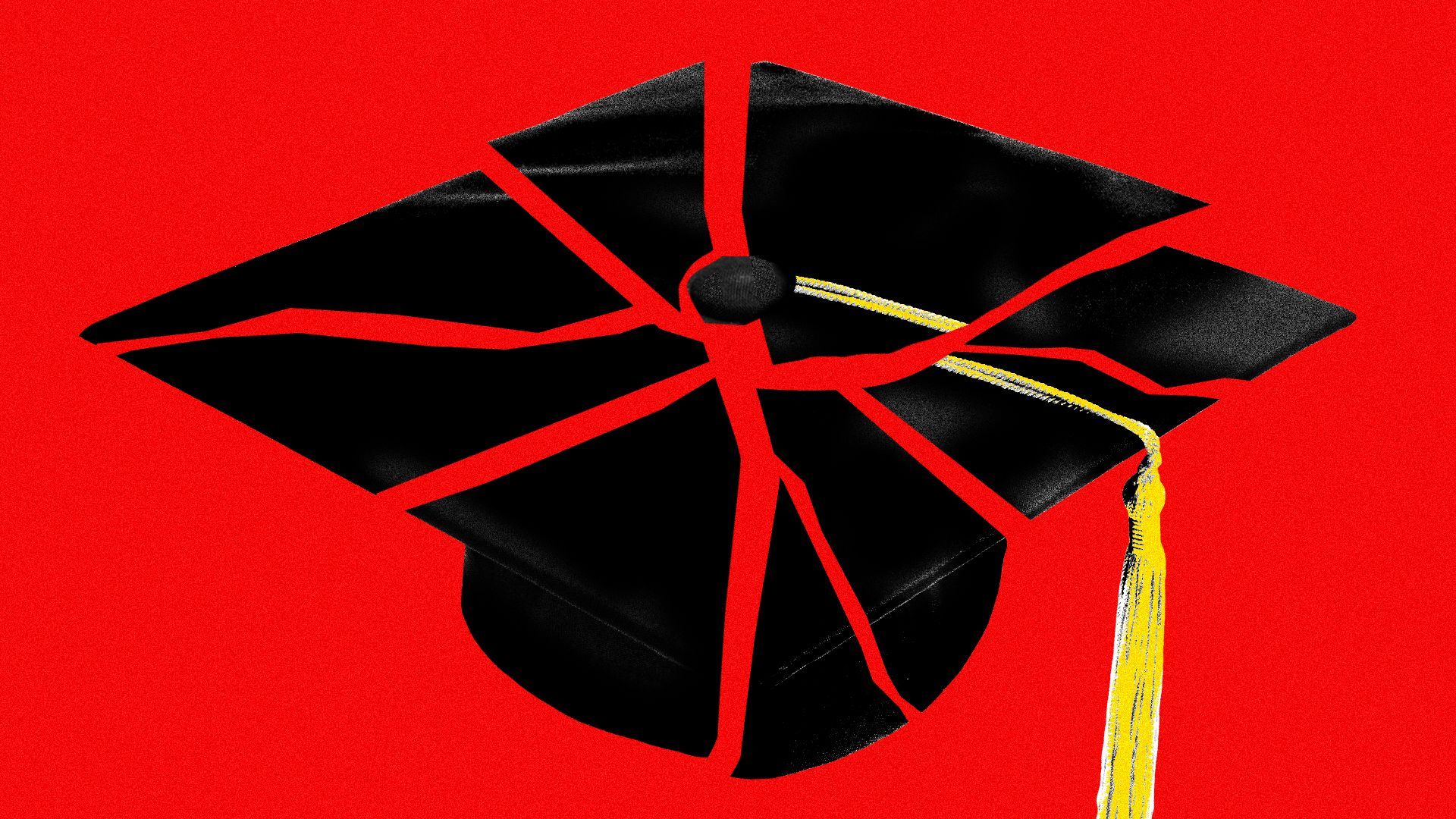 More than half of Hispanic college students considered leaving school for at least a semester last year — a staggering increase since 2020, according to a study released yesterday.
Why it matters: The study by the Lumina Foundation and Gallup illustrates that, despite the overall increasing percentage of Latinos who enroll in college, they are struggling in a way that "should stop you in your tracks," says Gallup education researcher Zach Hrynowski.
By the numbers: The survey found 52% of Hispanic respondents said they were considering stopping their coursework for at least a term, a 10 percentage point increase from 2020, Astrid writes.
43% of Black students, 36% of white students and 30% of Asian students said the same.
Lumina and Gallup surveyed 6,008 enrolled college students — 1,307 of whom were Hispanic — over the span of about three weeks last fall.
Zoom in: Emotional stress, mental health and the costs of education were the top reasons Hispanic students gave, though they cited them at lower rates than their white peers.
For example, 63% of white students cited emotional stress as a reason for thinking about leaving school, while 46% of Hispanics said the same.
Part of that could be driven by the still-existing stigmas around mental health in Latino communities, Hrynowski says.
Hispanic students were much more likely than white students to say they were considering leaving college to care for adult family members or children.
What they're saying: College students from underrepresented communities need extra support to succeed, says CaVar D. Palmer Reid of Thrive Scholars, a national nonprofit that prepares students of color for college and provides mentoring and other services through graduation.
Reid, the managing director of high school and college programs, says many students of color struggle to feel culturally connected in institutions that are predominantly white, and they grapple with being away from their families.
"For some of our students, especially our Latinx students, they might be the interpreter at home, they might be a really trusted source of income at home," Reid adds.
3. Satellites v. Amazon deforestation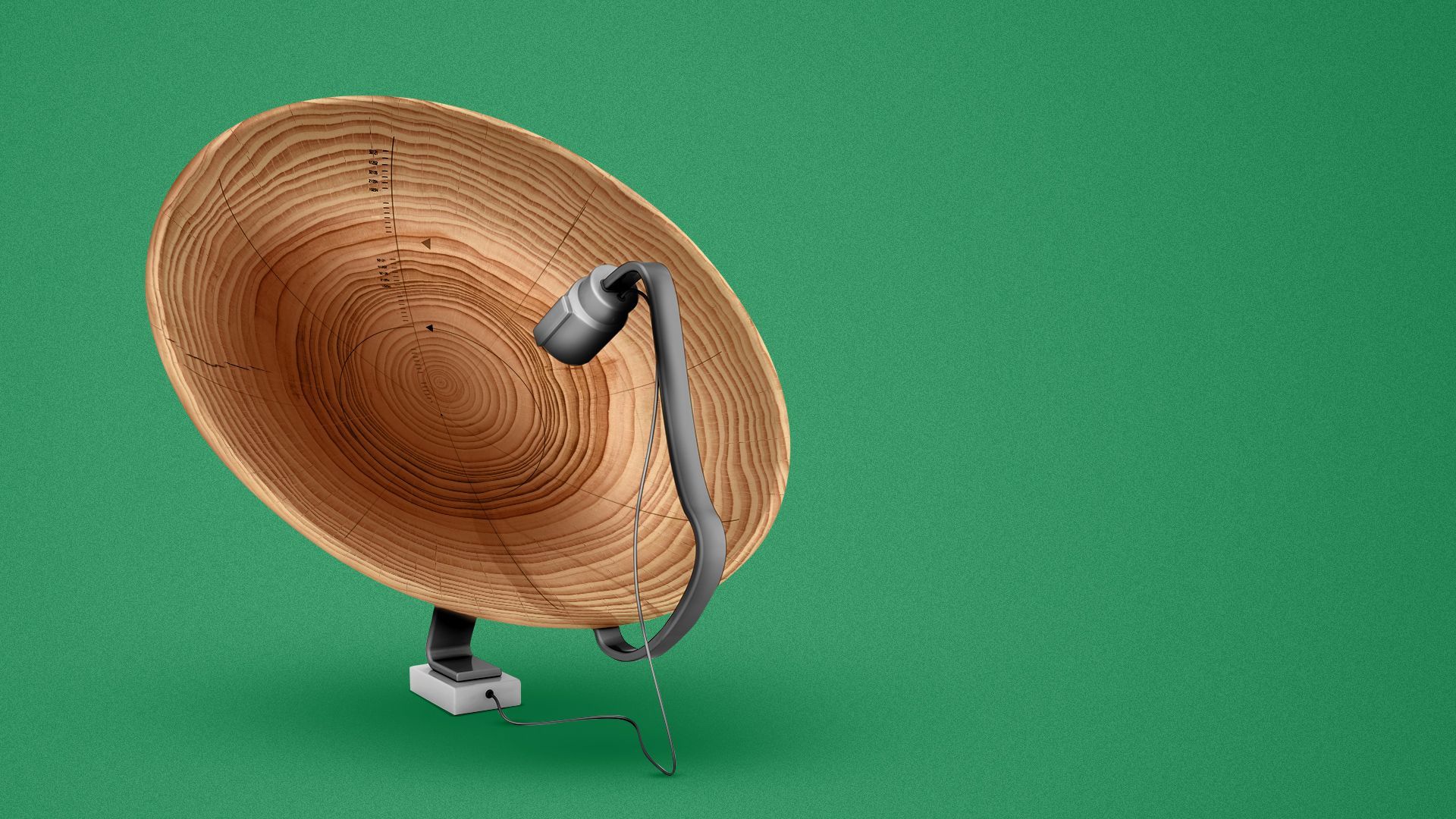 Powerful space-based sensors and tools are monitoring deforestation in the Amazon and around the world in close to real time, arming companies, nongovernmental organizations and governments with data to combat the growing problem, Axios' Miriam Kramer writes.
Details: The Monitoring of the Andean Amazon Project this month reported using satellite imaging to spot "massive deforestation" in the Peruvian Amazon, in this case by Mennonite colonies.
Why it matters: Deforestation, which can contribute to climate change and habitat loss, is a particularly thorny problem to tackle because it typically happens in remote areas and is difficult to track from the ground.
"These are huge areas, and we know that forests are critically important for mitigating climate change, for safeguarding biodiversity and also for local livelihoods in many cases," Mikaela Weisse, director of Global Forest Watch, tells Axios.
Observing Earth from space makes tracking easier, giving those enforcing the laws on the ground strong evidence that illegal logging and other activities are occurring.
4. Stories we're watching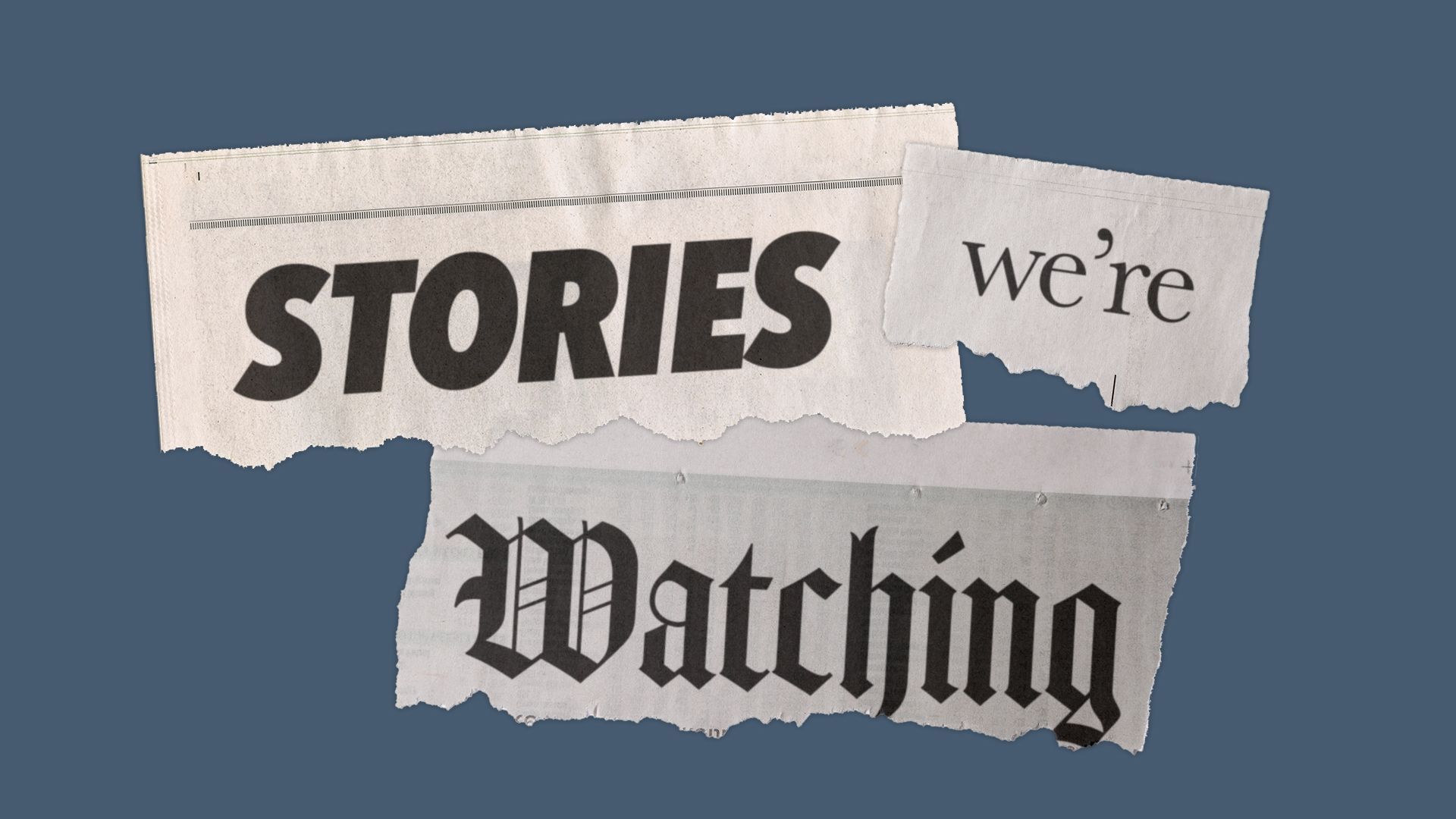 1. Mexican President Andrés Manuel López Obrador accused U.S. GOP presidential candidates yesterday of holding "a competition on who can say more preposterous drivel" blaming Mexico for an uptick in migration and fentanyl overdoses.
Florida Gov. Ron DeSantis and Vivek Ramaswamy, a biotech multimillionaire, both said recently that the U.S. should explore invading Mexico to combat crime from drug-trafficking groups.
Polls have shown the proposal is popular among GOP voters, despite its likely illegality and unlikelihood of success.
2. Dina Boluarte, the president of Peru, was questioned yesterday by the attorney general's office in an ongoing investigation into more than 50 protesters' deaths earlier this year.
Boluarte denied having given instructions to open fire against demonstrators, who were demanding early elections after the December ouster of President Pedro Castillo.
Reports from international organizations allege security forces used excessive force on protesters, and potentially carried out extrajudicial executions, which the government has denied.
6. 🪅 Pachanga: Carlos Morton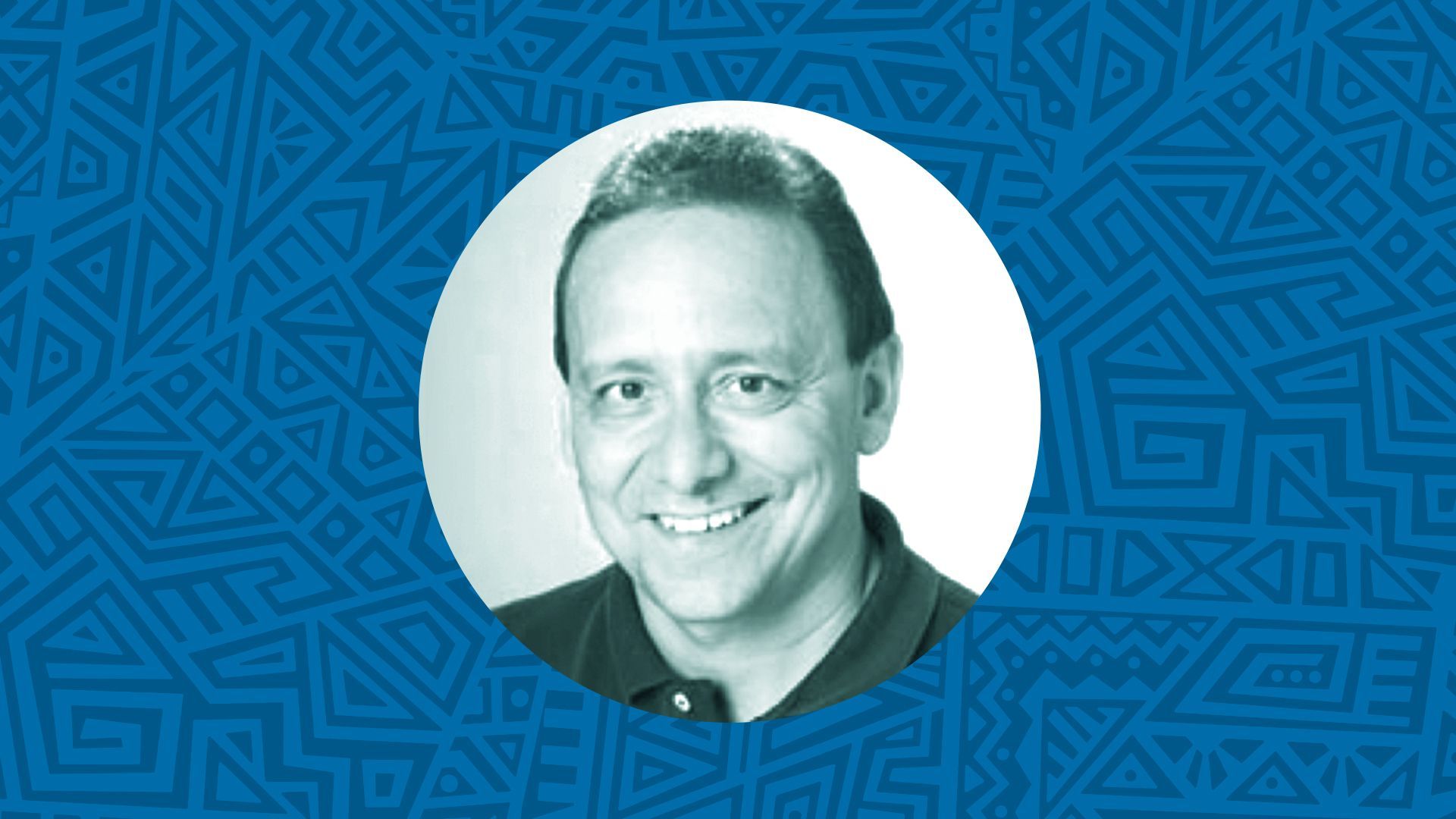 Playwright Carlos Morton, who was one of the first people we featured when we launched our pachanga series early last year, is getting major recognition for his lifetime achievements, and we are here for it!
Carlos was recently honored as this year's distinguished achievement honoree during the 21st annual Black and Latino Playwrights Celebration at Texas State University.
Morton has written more than 100 theatrical pieces.
Congrats!
Have you recently accomplished something you're proud of? Let us know by replying to this email!
A million thanks to Carlos Cunha and Axios Visuals for their contributions to this newsletter! Sign up here to get this newsletter in your inbox twice a week.