Why more U.S. venues are booking emerging Latino artists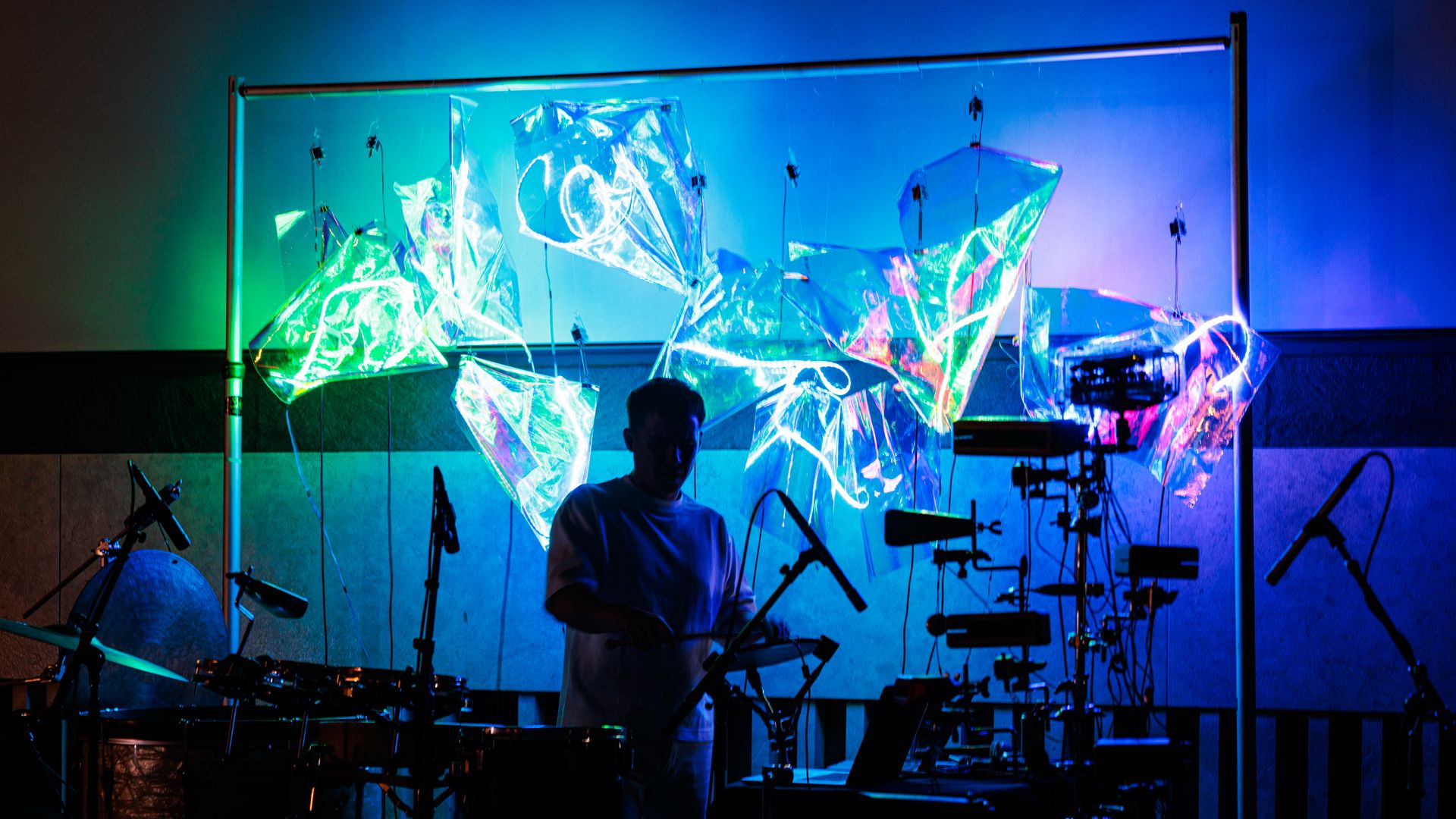 The mainstream success of artists like Bad Bunny has opened the door for U.S audiences and the music industry to discover different and diverse Latin music genres, sources tell Axios Latino.
Why it matters: U.S. venues are starting to book more Latino artists from non-mainstream genres, illustrating audiences' more welcoming attitudes toward varied Latino music and creators.
Details: New York's Lincoln Center this month is hosting the first "Futuros" series, showcasing experimental artists and neo-classical composers of Latino origins.
The event, organized in collaboration with the multidisciplinary artists' collective New Latin Wave, started last week and features punk-pop, improv musicians and string quartets.
The Detroit Symphony Orchestra late last month held a concert featuring Latino trumpeters and other orchestral performers.
Boston's Berklee College of Music, which launched a new orientation program for its Latino students this term, also held its Íconos Latinos series in March, with a mix of tango, alt-rock, bossa nova and orchestra music.
What they're saying: By showing more parts of the tapestry of music, "we provide our regular audiences new visions of what the 'Latino canon' can be, and also see which new audiences we can bring in," says Paloma Estévez Aguirre, director of artistic programming at the Lincoln Center.
"I'm interested in exploring what Latinidad and Latin music are outside of reggaetón, salsa, merengue, bachata — while not forgetting those are essential and very popular."
Estévez Aguirre says that Bad Bunny helped pave the way for other Latin genres by sticking to his native language and showing the industry that music in Spanish can have mass world appeal. Regional Mexican music is continuing that trend, too, she adds.
What to watch: Latinos are slowly rising in the ranks of key arts and culture institutions.
That could further help Latino artists in different genres get booked in more U.S. venues, says Sokio, Chilean-born co-creator of New Latin Wave.
"Usually you have to work 100 times harder to prove that this idea that's different from what's already around will work," he says. "Our goal is to reach more listeners beyond Latino audiences."
Sokio says that since New Latin Wave was established in 2016, the shows they've helped put on have repeatedly sold out, showing audiences are "thirsty for what's beyond the mainstream."
More venues should bet on similar events of varied music because that interest "is palpable, quantifiable and increasingly visible," he says.
Subscribe to Axios Latino to get vital news about Latinos and Latin America, delivered to your inbox on Tuesdays and Thursdays.
Go deeper