Behind Mexican regional music's global explosion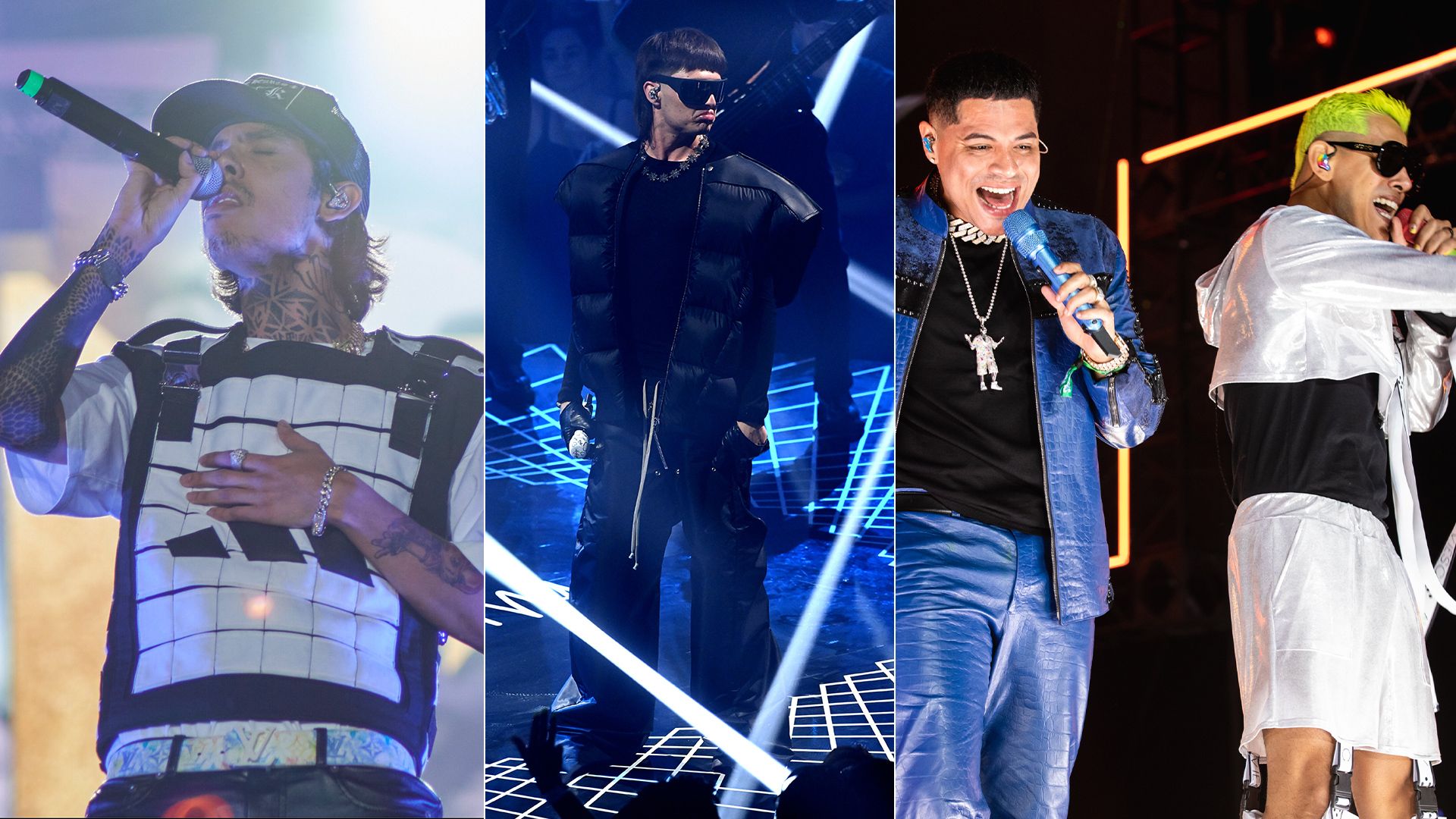 Regional Mexican music — a broad term to describe genres like corridos, norteñas, mariachi and ranchera— has gone global, breaking records as it reaches new audiences.
Driving the news: This week, for the first time ever, two regional Mexican hits were nominated for the Latin Grammys song of the year award, solidifying the genre's mainstream rise over the last year.
Spotify's most-streamed song of the summer worldwide was "Ella Baila Sola" by Eslabon Armado and Peso Pluma, according to the company.
Spotify also said last month that Mexican regional genre streams have grown globally by 430% over the past five years.
The big picture: Regional music's mainstream moment isn't entirely new — Los Ángeles Azules played a main stage set at the Coachella Music Festival in 2018, and Los Tigres del Norte have long been popular in parts of the U.S. — but the music is now appealing to a wider audience.
For example, this week Peso Pluma has six songs simultaneously charting on the Billboard Hot 100 list, and he performed to uproarious applause at last week's MTV Video Music Awards.
Chino Pacas, Natanael Cano, Fuerza Regida, Grupo Frontera and Grupo Firme have also topped the charts recently.
The genre, aspects of which have been around since the early 20th century, has evolved to incorporate hip-hop elements such as spoken rap-like parts to the traditional banda-music with a lot of brass and guitar.
Zoom in: Regional music nowadays transcends Mexico's borders — many of the most popular songs are collaborations between Mexican and other Latin American artists.
Grupo Frontera has a major hit with Bad Bunny; Karol G, who is Colombian, has made music with Peso Pluma and with Natanael Cano; Christian Nodal has sung with the Argentine pop star Tini.
Reggaetón artists like Myke Towers have also been experimenting with corridos.
What they're saying: Juan Carlos Ramírez-Pimienta, a professor at San Diego State University-Imperial Valley who's currently teaching a seminar on corridos, says there's no one clear reason for the surging global popularity of Mexican regional music.
He says it could be because the popular corridos tumbados style is more melodic and tends to touch on universal struggles such as mental health, whereas more traditional corridos often focus on drug trafficking or revenge.
The evolution of fashion within the genre — from traditional norteño hats to baggy shirts inspired by trap, reggaeton and hip-hop — may also make artists more appealing to a global audience, Ramírez-Pimienta tells Axios Latino.
Ramírez-Pimienta adds that TikTok, where videos of users lip-syncing to regional music are popular, has played a role in helping make the music global.
He says the rise of the genre has been empowering for young people who now see being Mexican as "cool," similar to how the popularity of hip-hop made some Black people feel empowered..
"The new music is more introspective, more about resignifying Mexican-ness and rethinking masculinity," he says.
Delia Orjuela, the general manager of the música mexicana division of Warner Music Latina, tells Axios Latino that regional music will likely continue to grow, thanks to technology that makes listening to it accessible worldwide. Orjuela recently spoke about the genre's importance at the LéaLA festival in Los Angeles.
Orjuela adds that more collaborations between genres and bilingual songs will also foster the genre's growth.
Subscribe to Axios Latino to get vital news about Latinos and Latin America, delivered to your inbox on Tuesdays and Thursdays.
Go deeper