Whitney Museum's first Latina senior curator wants to elevate diverse artists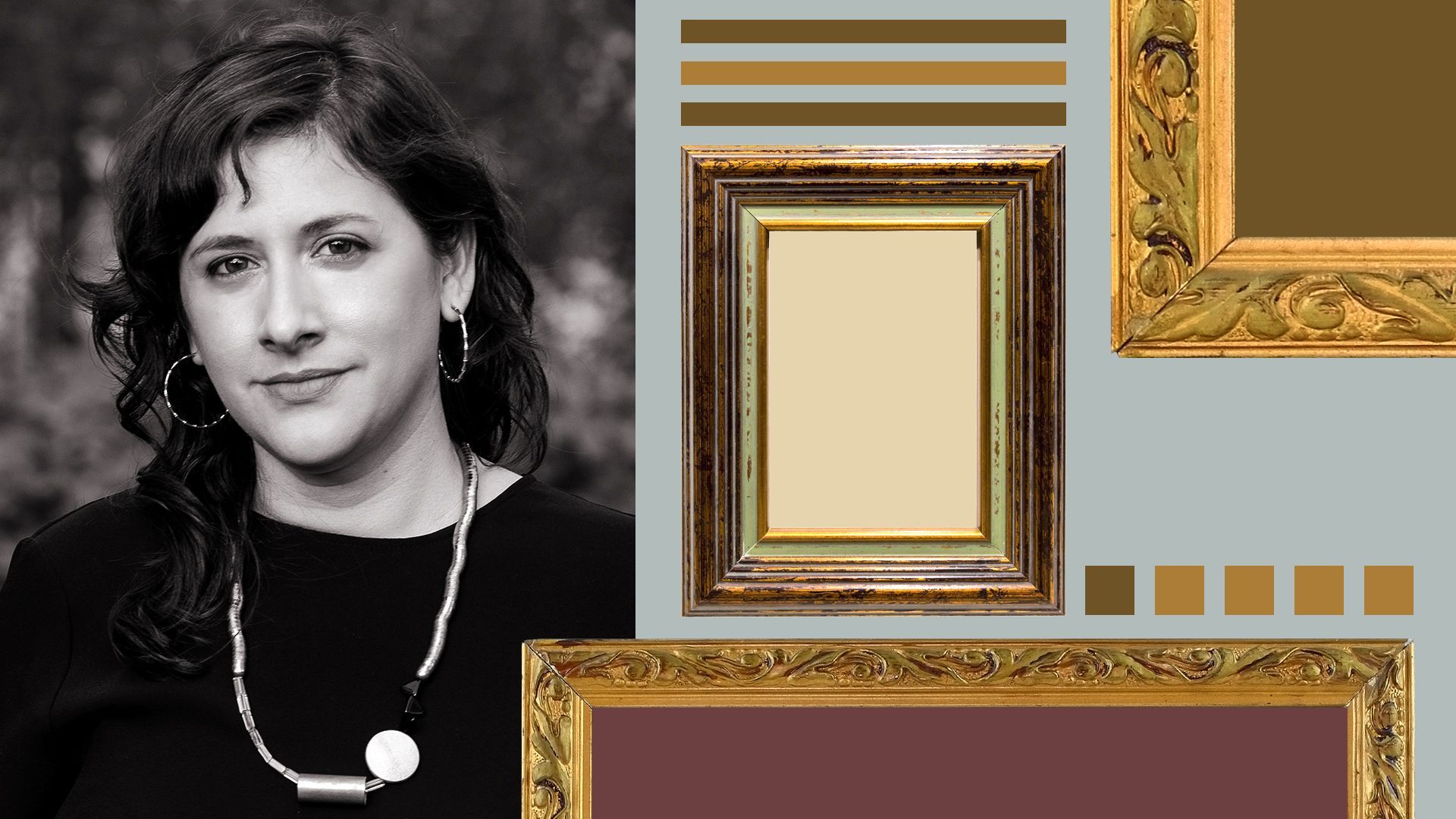 Marcela Guerrero, the Whitney Museum's first Latina senior curator, says she'll use her new platform to elevate underrepresented voices in art.
Why it matters: The Whitney Museum of American Art is one of several mainstream cultural institutions where U.S. Latinos have made inroads in the past few years despite decades of being excluded from the art world.
Details: Puerto Rican-born Guerrero, who received her doctorate degree in art history from the University of Wisconsin-Madison, joined the Whitney in 2017 and was most recently an associate curator.
What she's saying: "You have to do a lot of work to repair years of (Latino art) being forgotten, and it's a little overwhelming," Guerrero tells Axios Latino.
"But this is not a short run. This is a marathon. And we're here for it, without a doubt."
Guerrero has been behind several well-reviewed shows at the Whitney, including one that showcased Puerto Rican artists' examination of the fallout from Hurricane Maria.
She has also pushed for Spanish audio guides and translations of art descriptions.
Now, she's co-curating a show on Colombian American artist Ilana Savdie, which is scheduled to start in July, and reorganizing the museum's permanent collection.
Guerrero previously received praise for her work at the Hammer Museum in Los Angeles and at the Museum of Fine Arts in Houston.
Yes, but: Latino representation in the art world is still lagging, New York University anthropology professor Arlene Dávila tells Axios Latino.
"We're barely beginning to address the huge historical omissions … and the rate of change is so slow and not at the structurally transformative level it should be," Dávila says.
Dávila, who wrote "Latinx Art: Artists, Markets, and Politics," says teaching about more Latino artists in colleges is key to diversifying the industry.
Guerrero says art fairs and collectors should make it a point to feature diverse creators, which could help increase the value of the artists' work.
By the numbers: Last year, 73% of museum leadership posts (curators, directors and education program heads) were held by white non-Hispanics. In 2018, it was 77%, according to a Mellon Foundation survey.
In that time, the Hispanic share of museum leadership grew from 5% to 7%.
Arts and culture grants for Latino institutions grew from $20 million in 2019 to $73.8 million in 2020, according to the most recent data from Hispanics in Philanthropy.
That's about 5% of the $1.47 billion given in public arts grants that same year.
Subscribe to Axios Latino to get vital news about Latinos and Latin America, delivered to your inbox on Tuesdays and Thursdays.
Go deeper