Updated Sep 7, 2023 -

World
Blockchain tech helping prevent erasure of Latin America's brutal past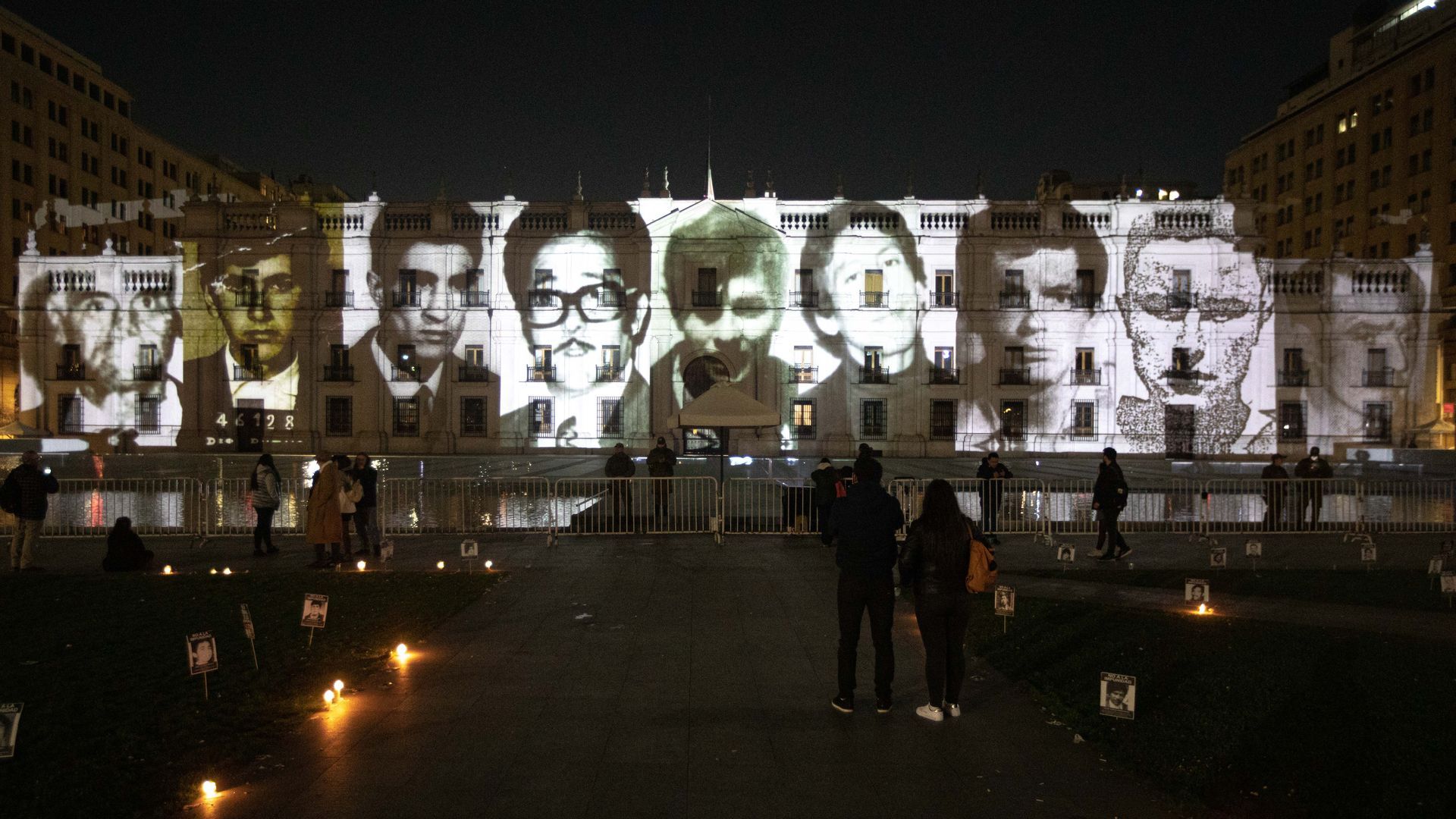 Nonprofit groups are using blockchain and other technologies to digitize, safely preserve and make accessible key documents about past Latin American dictatorships, including their human rights abuses and information about their victims.
Why it matters: The region continues to grapple with the legacy of these dictators, autocrats and military juntas.
Activists say digitizing the documents makes them accessible to more people, protects them from being erased from history, helps explain what happened to the victims, and aids efforts to hold those responsible accountable.
AI and machine learning can also be used to more easily sift through the heaps of digitized documents in search of clues to the fate of forcibly disappeared people.
Driving the news: Chile on Monday marks 50 years since a military coup ousted democratically elected President Salvador Allende.
The coup began the 17-year dictatorship of Augusto Pinochet, who led a brutal military junta responsible for the imprisonment, torture, murder or forced disappearances of at least 40,000 people and the kidnapping of up to 20,000 children, according to a truth commission.
The Chilean government last week announced its first-ever search plan to shed light on what happened to many of those victims.
Uruguay this June also marked 50 years since a coup established a military dictatorship there that lasted until the end of 1985.
Hundreds were killed and disappeared and tens of thousands were forced to flee.
What's happening: The nonprofit Sitios de Memoria Uruguay has spent years making dictatorship-era documents available online. It has mapped out torture sites, digitized flyers and news articles from the time of the dictatorship, and worked to find links between different documents by adding tags with the names of perpetrators and victims.
The organization recently started backing up its archive with a blockchain technology that uses cryptography to keep distributed copies of the documents, protecting them from loss or tampering.
Using blockchain also provides a way for "anyone at any place using almost any digital equipment can access the files," says Mariana Risso Fernández, the project's co-coordinator.
"To make plain this authoritarian documented history we needed it to be widely and freely available like this, almost as an antiauthoritarian touch," she adds.
Several NGOs documenting Operation Cóndor — the joint system with which the dictatorships of Argentina, Paraguay, Bolivia, Uruguay, Chile and Brazil in the 1970s and 1980s coordinated their repressive actions — unveiled a shared website last year to make many of the archives accessible in a single place.
They say it's meant to flip the script: Just like those regimes worked together to victimize, these groups now work together to lay bare the extent of those authorities' crimes.
Rodrigo Barbano, who also coordinates Memoria Uruguay, says this is especially important because "still today there is a surge of denialist rhetoric about what happened."
Flashback: Most of Latin America was under authoritarian or military rule at some point in the 1970s and 1980s.
Documents show U.S. authorities were at least aware of the extent of the violence committed against civilians under Cóndor, and that Cóndor officers and other Latin American autocrats received military training from U.S. forces.
Many of those documents have come to light thanks to pushes for declassification by Latin American governments and freedom of information requests from groups like the National Security Archive, a nonprofit research institute at George Washington University that publishes documents and analyses of them online.
What they're saying: "There's still a real need for accountability and institutional change" in the region, says Lauren Harper, the public policy director of the National Security Archive.
The archive's projects have unveiled documents later used in trials in the Southern Cone, as well as Guatemala, Mexico and Cuba.
Harper tells Axios Latino making the documents available also allows policymakers from different countries to "have a better understanding of what's been done."
It is "harder to craft effective policy when you're ignoring the root causes of some of the major issues," Harper says. "But also it can give people closure."
Subscribe to Axios Latino to get vital news about Latinos and Latin America, delivered to your inbox on Tuesdays and Thursdays.
Go deeper