Subscribe to Axios Washington D.C.
Get smarter, faster with a daily look at the biggest stories in Washington D.C.
José Andrés' latest Bazaar outpost opened Wednesday at the Waldorf Astoria downtown.
What to expect: The restaurant inside the Old Post Office Pavilion features two levels and was designed by the Spanish firm Lázaro Rosa-Violán Studio.
D.C. Swifties, we're just 93 days until Taylor Swift graces us with her presence in, uh, Philly.
What's happening: Lest we forget, Taylor snubbed D.C. in her tour lineup and sent us scrambling for tickets across the country with many locals landing at the closest venue: Lincoln Financial Field.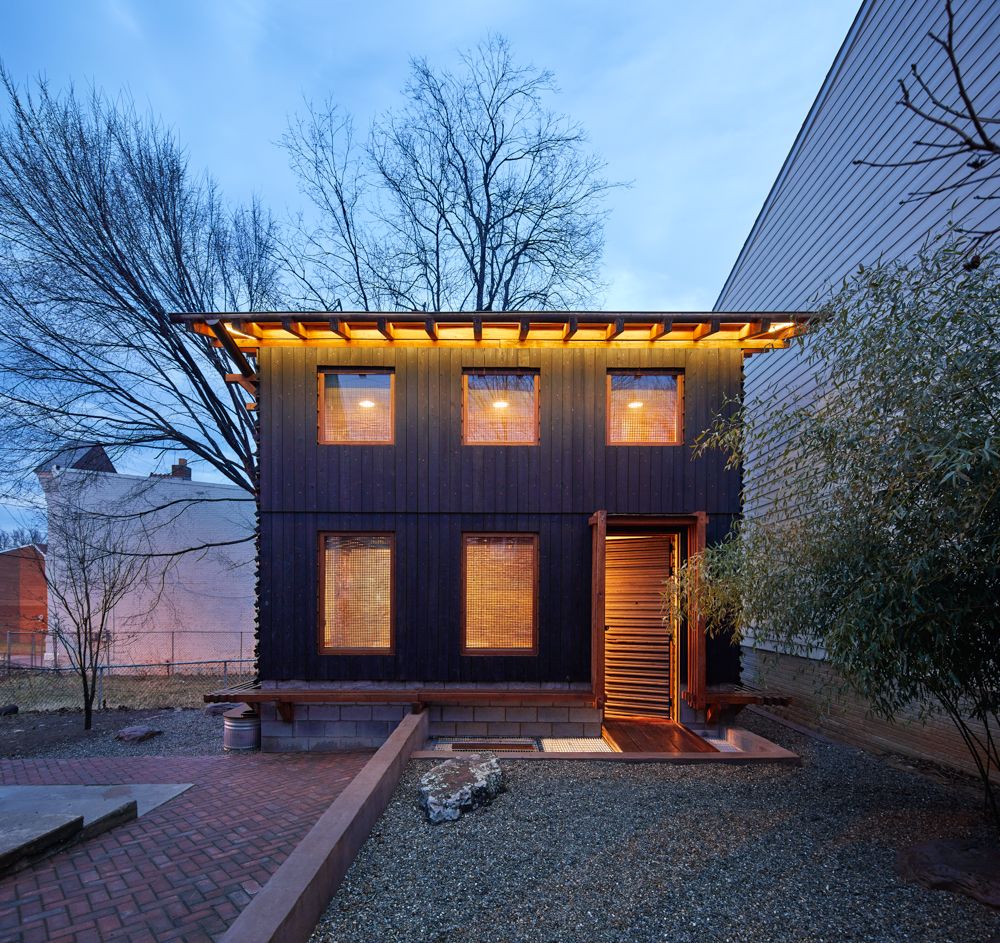 Just across from Frederick Douglass' historic Anacostia home sits a small house with a modern design. You wouldn't guess it, but this house made history in its own right, as it's made of bamboo.  
Why it matters: The Grass House, built in 2019 by Anacostia-based architecture and development company BLDUS, is the first code-compliant bamboo building on the East Coast. As the planet continues to feel the impacts of climate change, finding environmentally friendly building solutions could solve some big problems.
Susan Tynan founded Framebridge in 2014, becoming a hot D.C. startup looking to simplify custom framing for photos and art.
Framebridge recently added two new brick-and-mortar shops, opening in Hoboken, New Jersey last month and in Manhattan on Monday.
We caught up with Tynan on how she gets going in Chevy Chase, Maryland.
Unhoused people and social service providers are searching for options after the National Park Service pushed up by several months a planned clearing of one of D.C.'s largest homeless encampments.
Why it matters: The expedited clearing of McPherson Square follows a pattern of recent encampment clearings by both local and federal officials. Citywide efforts to close encampments and house people permanently have seen limited success, creating a snowball effect of residents simply moving from one cleared camp to another.
A nonprofit dedicated to after-school education in underserved neighborhoods opens a new headquarters Friday near Fort Stanton Park.
Why it matters: The new Horton's Kids location, Horton's Hub, offers a safe space for children grades K-12 in Southeast D.C. at a time when local kids are enduring violence and learning loss.
A new monument honoring women who worked on the homefront during World War II is close to coming to the District.
Driving the news: The D.C. native who as a fifth grader first thought up the idea will attend President Biden's State of the Union Address on Tuesday.
Why it matters: Raya Kenney, now 21 and an art history major at Kenyon College, has spent years pitching a memorial recognizing the millions of women who stepped into jobs previously filled by men.