Axios D.C.
October 03, 2023
Top of the morning.
☀️ Today's weather: Sunny. High of 84°.
🚊 Situational awareness: Metro continues its investigation into a train derailment over the weekend, with a focus on loose bolts as a potential cause. As a result, 360 rail cars were temporarily removed for emergency inspections, the Washington Post reports.
🤝 Membership makes a difference. Join as a member to directly support our local journalism.
Today's newsletter is 925 words, a 3.5-minute read.
1 big thing: D.C.'s crime divide
D.C.'s crime map is a tale of two cities divided by Rock Creek, with violence increasing most sharply east of the park.
Why it matters: Most of this year's 212 homicides and gunfire have occurred in Northeast and Southeast, especially hurting families and the lives of young people in D.C.'s communities of color.
By the numbers: Violent crime is up 38% in Washington compared to the same time last year.
The Anacostia and Fairlawn area has recorded 10 homicides so far this year, one of the highest concentrations in the city.
The Brentwood area in Northeast has seen nine homicides.
In Adams Morgan, robberies soared 95% from last year.
On the other side: West of Rock Creek Park, violence is relatively low in affluent and majority-white neighborhoods like Tenleytown and Georgetown.
But motor vehicle thefts in Ward 3, which includes upper Wisconsin and Connecticut avenues, have increased by 48 incidents compared to last year.
The big picture: A mix of residents interviewed by the Washington Post last month showed a portrait of a city shaken by the violence, perhaps most intensely since the much more violent 1980s and 1990s.
For example: With many teenagers becoming victims of crime, parents are worried about the safety of children traveling to flag football games in Southeast, Derek Floyd, a coach at Barry Farm Recreation Center in Ward 8, told the Post.
Some teens are staying away from practices too, lest they become targets because "people know where they are," he says.
What they're saying: New acting police chief Pamela Smith said on WAMU radio that the force is "very, very intentional" about where officers are deployed, given the Metropolitan Police Department is "down approximately 500 officers."
Between the lines: The tension over where to deploy police resources played out early this year as well. Sports teams and their owners had sought more security around Capital One Arena and Nationals Park.
But Mayor Muriel Bowser noted at the time that she needed to balance the deployment of officers across the city, especially to places where crime is much more widespread.
2. 🔥 Hot restaurant openings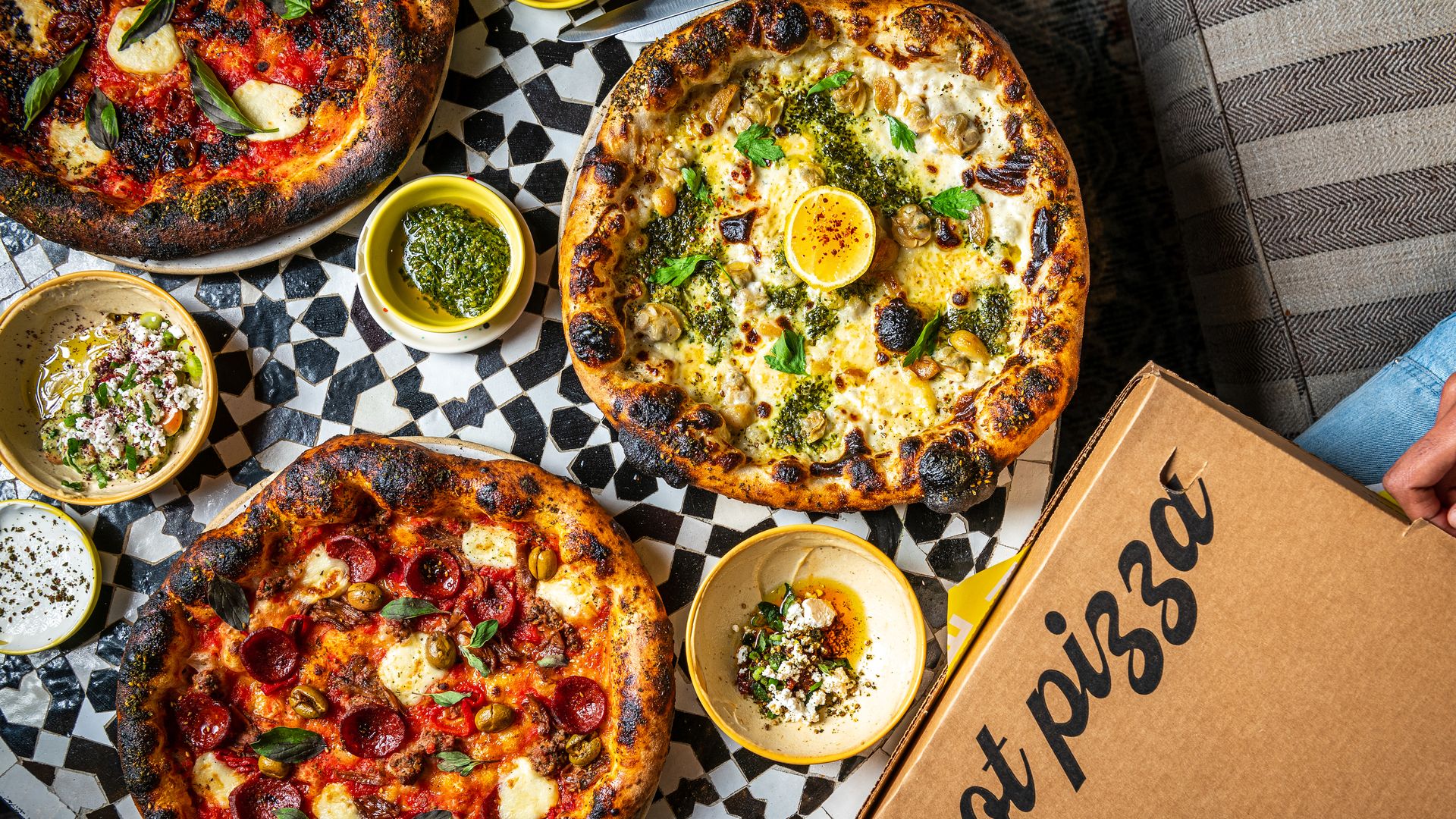 A bunch of exciting new restaurants just opened over the past month.
Why it matters: Some of these hotspots have been years in the making — though we're excited to try them all.
What's happening: Fresh options for Filipino, Lao, tacos, food halls…
🇵🇭 Hiraya Café: Rising star chef Paolo Dungca (Sari) just launched an all-day Filipino spot on H Street, NE with comforting dishes like breakfast platters with tocino and heirloom garlic rice, bistek-frites, homemade pastries and direct-import Sun & Stars Coffee.
Later this year, a second-floor dining and tasting room will showcase the Bad Saint alum's modern/upscale side.
🐟 Padaek 2.0: Chef Seng Luangrath of lauded Lao restaurant Thip Khao just unveiled an Arlington Ridge restaurant — a larger spinoff of her tiny Falls Church spot with an outdoor patio.
Much of Luangrath's original menu will migrate, though she's also adding regional Thai dishes and Burmese specials from executive sous chef, Nyi Nyi Myint.
🥙 Yellow and Yellow (Not) Pizza: Chef Mike Rafidi is making moves at his Yellow cafes in Navy Yard and Georgetown. The former just reopened with a new look and menu.
The latter just launched an evening Levantine pizza and small plate menu, plus cocktails and fun wines.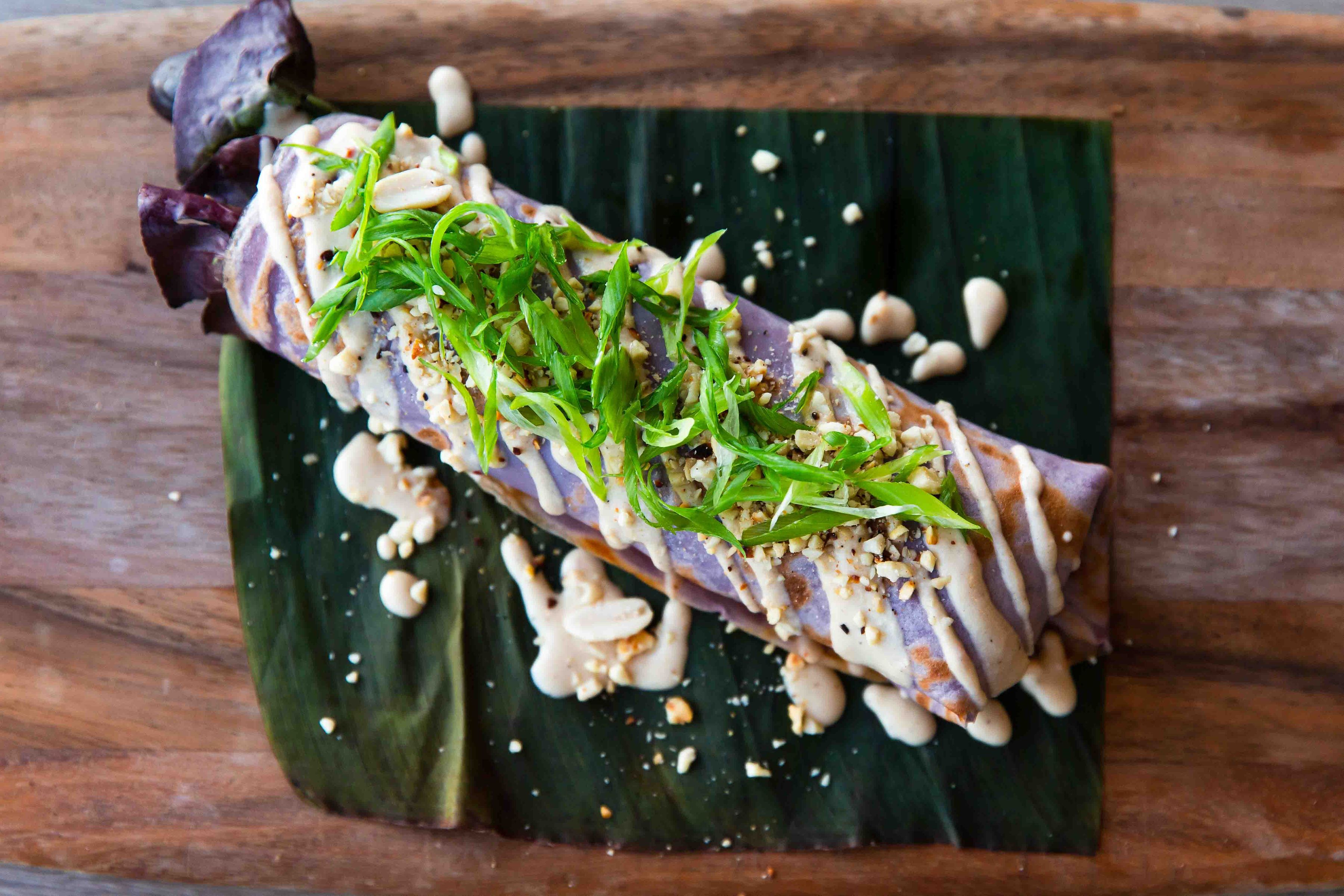 3. Around the Beltway: Congressman carjacked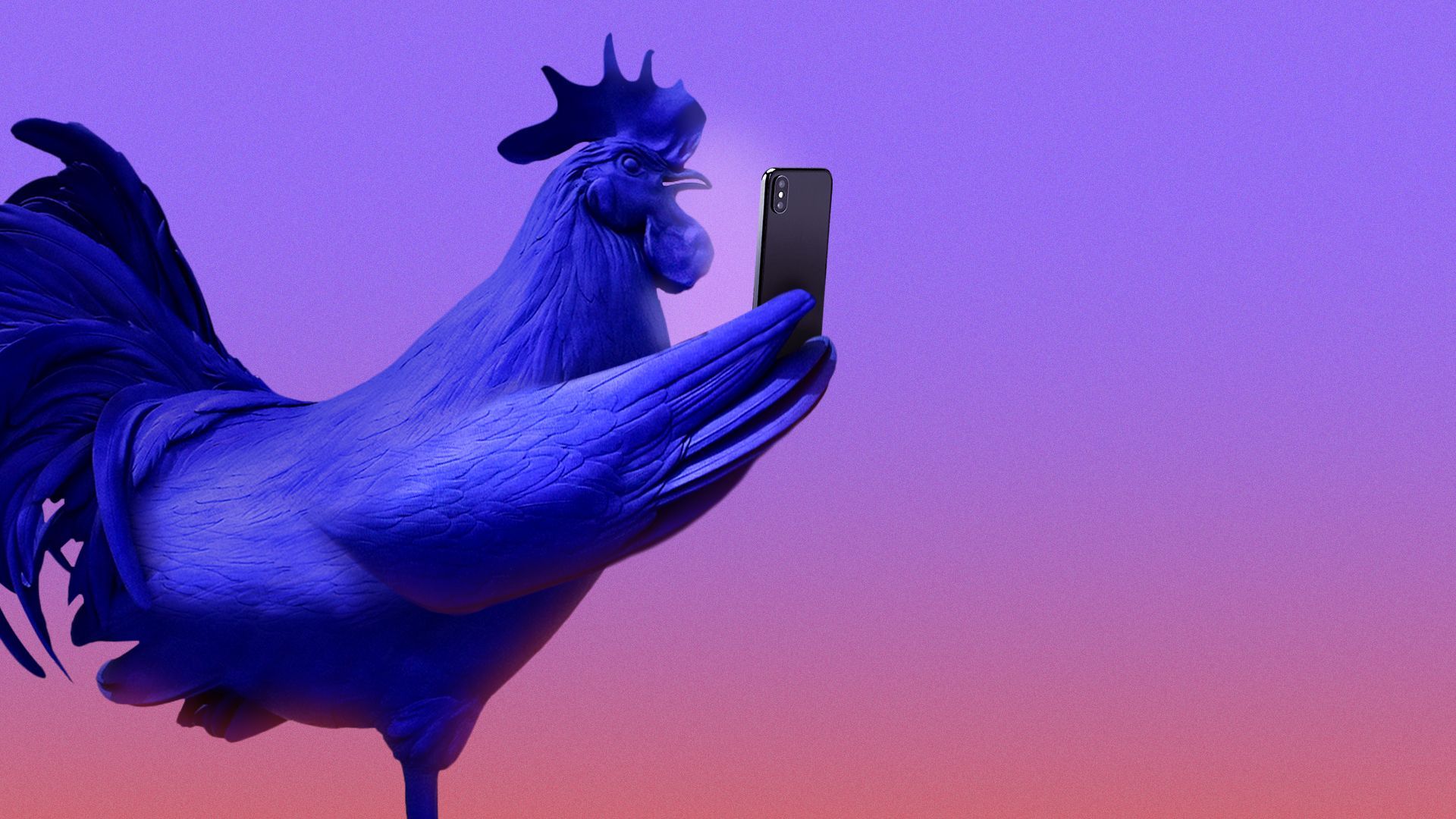 Rep. Henry Cuellar (D-Texas) was carjacked on Monday night outside a Navy Yard apartment building that houses dozens of fellow House members, according to his office. The congressman was unharmed in the incident. D.C. police are working to track down the suspects. (Axios)
🪧 Unionized building workers, largely immigrant office cleaners, marched through downtown D.C. to raise awareness of labor negotiations and a call to strike. The union is demanding higher wages in the face of inflation and their work during the pandemic.
A four-year labor contract that covers more than 9,000 commercial office cleaners in the D.C. region is set to expire Oct. 15, and workers will vote to strike if demands are not met. (Washington Post)
🥃 Martin's Tavern is celebrating its 90th year in Georgetown as D.C.'s oldest family-run restaurant. You can party like it's 1933 with OG menu prices, including 20¢ clam chowder and 35¢ fried oysters. Anniversary cocktails are $13 — over $300 a pop in '30s money, but wallet-friendly by 2023 standards.
4. Big boat sale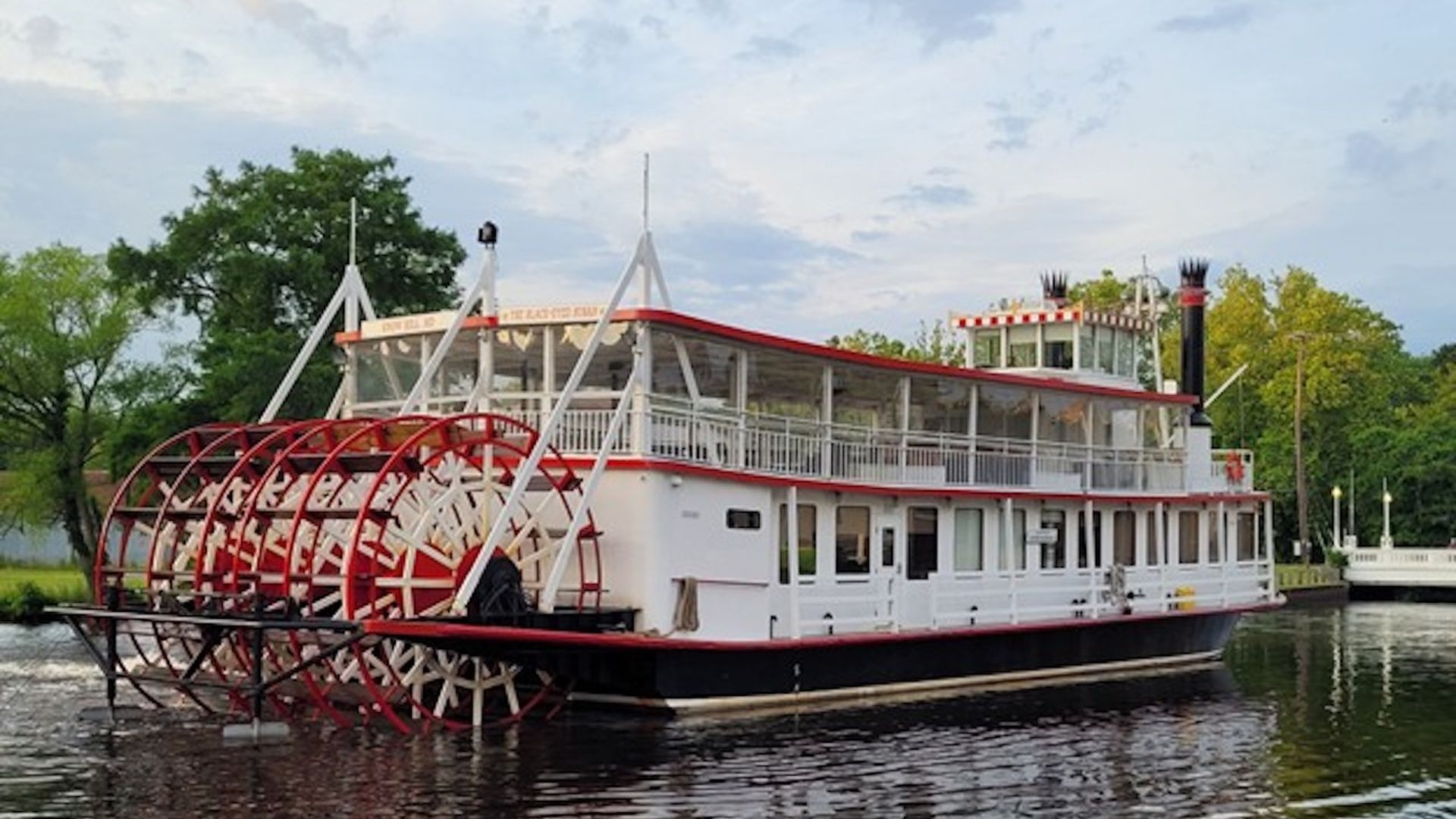 A huge Victorian-style paddleboat is up for sale on the Eastern Shore, and it's last call for bids today.
Why it matters: The potential buyer can score two wins — own an "Adventures of Huck Finn"-style vessel, and save the small town currently burdened by its upkeep.
Catch up quick: The town of Snow Hill bought the 34-year-old paddler a few years ago with dreams of whipping up tourism on the Pocomoke River, according to WTOP.
Things didn't go as planned. A recent Coast Guard inspection revealed the Black-Eyed Susan needs at least $600,000 in repairs — almost a quarter of the town budget — to make it seaworthy and up to code, plus costly upkeep.
What they're saying: "We can't afford to be in the boating business," Mayor Michael Pruitt told WTOP. "We've got to offload this boat to a private person."
Yes, but: Said private person will have to address "serious deficiencies in the boat's structure," according to the town's listing.
Also: you bought it, you remove it.
A new career is waiting for you
5. 🐼 Where's Go-Go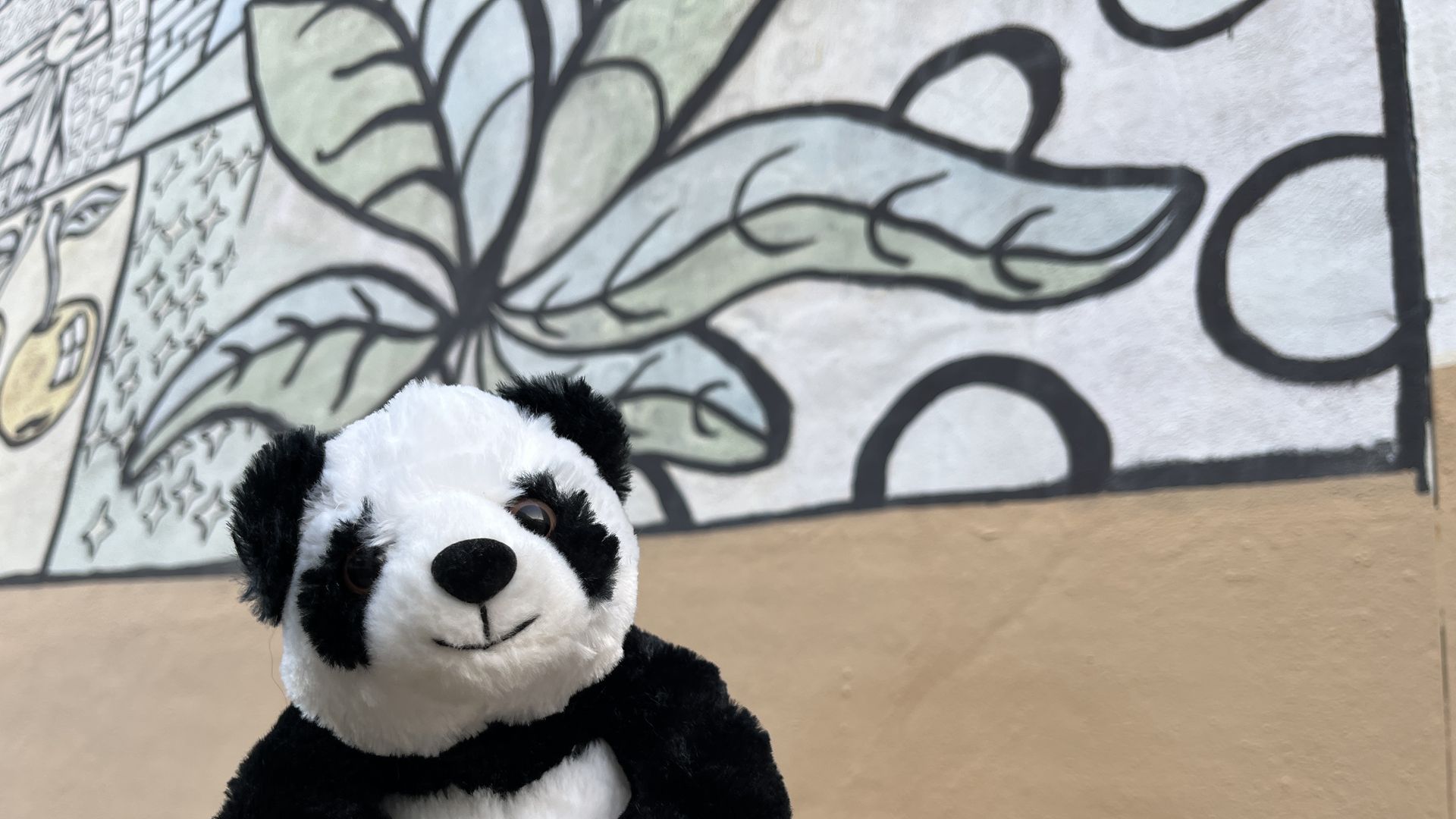 It's Hispanic Heritage Month! Go-Go recently visited street art rooted in D.C.'s Latino community.
Do you know where she is?
Hit reply with the correct guess and you could win some Axios swag!
🎞️ Cuneyt is rewatching "The Post" movie.
🧳 Anna is getting ready for a lot of travel!
Today's newsletter was edited by Alexa Mencia and copy edited by Patricia Guadalupe.