New study shows value of letting fires burn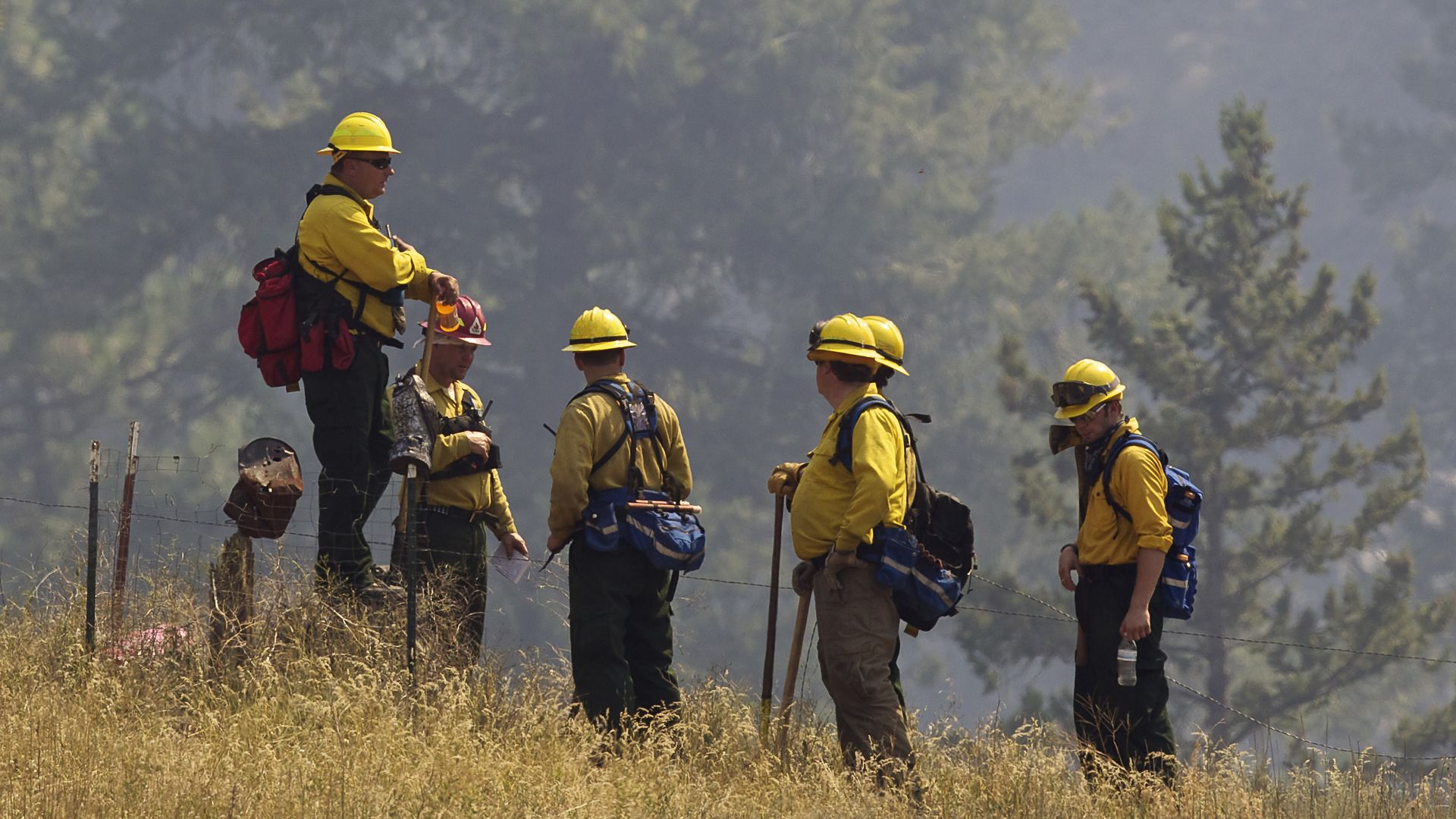 A new forecasting tool that simulates the outcomes of various wildfire strategies has been developed by researchers with the University of Washington and the U.S. Forest Service.
Why it matters: Knowing when — or whether — to let small wildfires burn in uninhabited regions may play an increasing role in wildfire management strategies as officials in Washington grapple with unprecedented fire risks.
Driving the news: The tool, REBURN, simulates large forest landscapes and wildfire dynamics over decades and centuries under various wildfire management strategies.
It shows the consequences of allowing certain fires to burn and extinguishing all wildfires regardless of size.
The practice of suppressing all wildfires — which has been done for much of the 20th century — contributes, along with climate change, to larger and more extreme fires, according to UW researchers.
Prescribed burning, Indigenous cultural burning and allowing some wildfires to burn under mild conditions can "reshape forest vulnerability to fires, mitigating the severity and smoke of future wildfire events," Susan Prichard, research scientist with the UW School of Environmental and Forest Sciences, told Axios.
Details: In studies published June 30 and July 31 in the journal Fire Ecology, the REBURN team reported using the tool to analyze a region in north-central Washington where the 2006 Tripod Complex Fire burned.
Simulations showed that setting prescribed burns and allowing smaller wildfires to burn yielded more varied and resilient forests over time.
Resilient forests have more complexity and variety in terms of tree age, composition, density and fuel content, along with patches of land in various stages of fire recovery.
Recently burned patches of land act as natural "fences" or barriers to the spread of fire for at least 5 to 15 years, the study found.
What's next: Prescribed burns are already part of the state Department of Natural Resources' fire management approach as well as a key component of its 20-Year Forest Health Strategic Plan, department spokesperson Will Rubin told Axios. Additionally, DNR scientists are also studying what wildfire can accomplish when left to burn, he said.
At their core, prescribed fires are a reintroduction of the low-severity burns that historically occurred naturally in central and eastern Washington forests every 10 to 12 years, Rubin said.
Prichard said the REBURN team is working with DNR officials right now to run simulations of ongoing fires near Colville, Prichard said.
More Seattle stories
No stories could be found
Get a free daily digest of the most important news in your backyard with Axios Seattle.