With Inslee out, here's who might run for Washington governor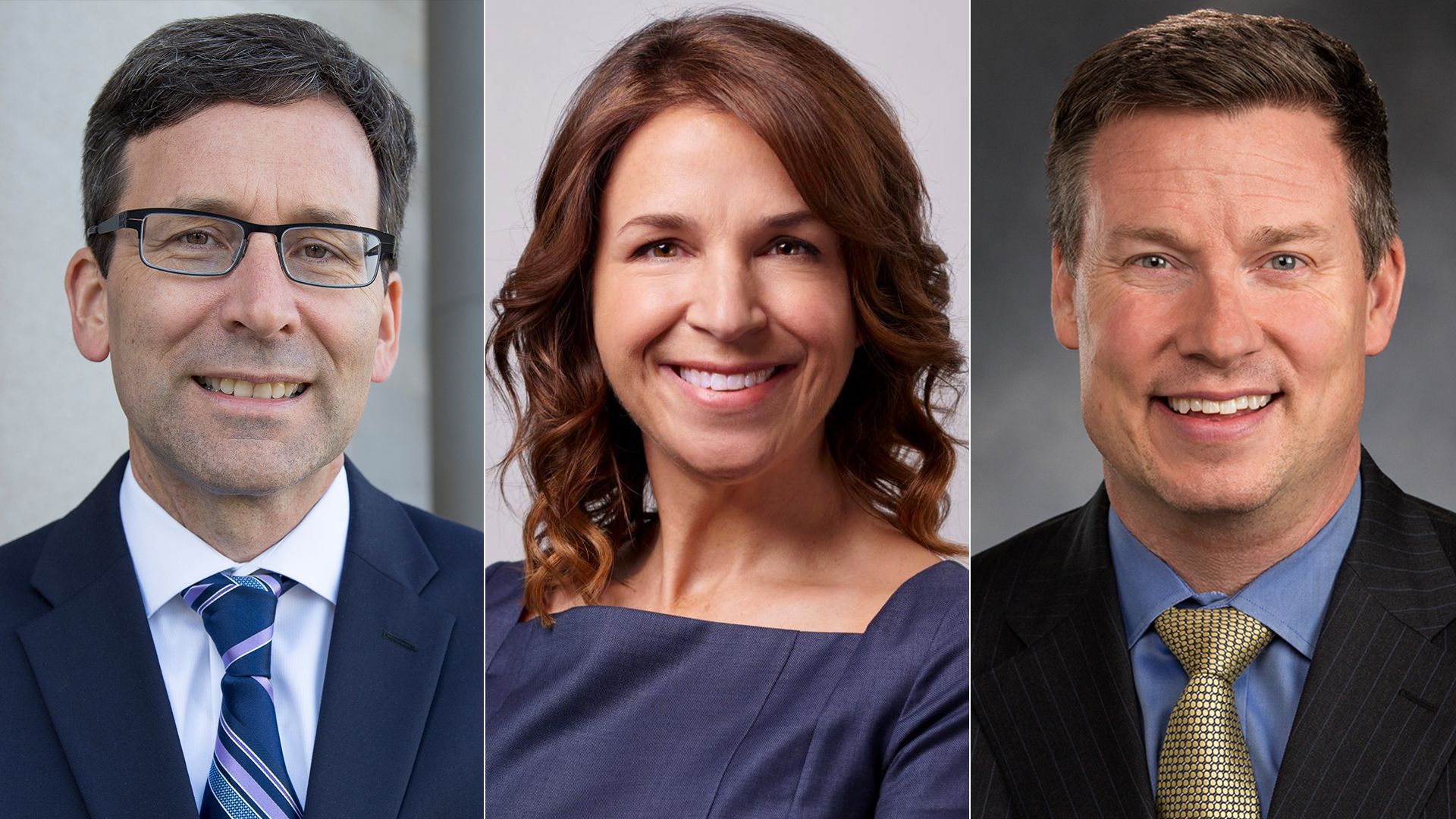 Gov. Jay Inslee announced Monday he won't run for a fourth term, after being only the second governor in state history to serve three terms consecutively.
Now, the question is: Who will run to replace the Democratic governor in 2024?
Here's a look at a few likely contenders. First, the Democrats.
Bob Ferguson
Bob Ferguson, elected as Washington's attorney general in 2012, gained national attention in 2017 when he led a lawsuit that halted then-President Donald Trump's earliest travel ban. Shortly afterward, Ferguson was named one of Time magazine's 100 most influential people of the year.
Ferguson announced Tuesday that he is exploring a gubernatorial bid in 2024. He had said several times that he would be interested in running for governor should the job become available.
Ferguson has more than $700,000 in unspent money from his re-election campaign — plus $2.8 million in surplus funds left over from past elections — that he could repurpose to finance a gubernatorial campaign, should he decide to run.
Hilary Franz
Hilary Franz, the state's commissioner of public lands, is considered Ferguson's biggest potential challenge in the race to succeed Inslee, now that King County Executive Dow Constantine has decided not to run.
"I am considering it and will make my decision in the coming days," Franz said in a statement to Axios Monday.
Franz, who leads the state Department of Natural Resources, has focused on issues such as improving management of the state's forests and better equipping the state to fight wildfires, which have covered communities in smoke and threatened people's homes in recent years.
She's also shown her quirky side on social media, including by dancing with Smokey Bear to send a message about preventing forest fires and recording a Carpool Karaoke-style video to promote how people could take Zipcars to state parks. (A rendition of Miley Cyrus' "Wrecking Ball" was involved.)
Mark Mullet
Mark Mullet is a moderate (some would say conservative) Democratic state senator who has clashed with liberals in his party over issues ranging from taxes to education policy.
He's an Issaquah business owner who runs several Ben & Jerry's ice cream franchises and a Zeeks Pizza location on the Eastside.
Mullet confirmed to Axios Monday that he's considering whether to run for governor, saying he thinks "people want an alternative" to Ferguson.
An unknown Republican field
It's not clear which Republican will carry the GOP mantle in 2024.
GOP candidate Semi Bird, a Richland school board member, has announced a campaign and has raised about $50,000 so far, according to state records.
Two other Republicans who have sometimes been talked about as gubernatorial contenders, Pierce County Executive Bruce Dammeier and former state House Minority Leader J.T. Wilcox, aren't raising their hands.
"I still have no plans to run in 2024," Dammeier told Axios Monday.
Wilcox, meanwhile, told Axios it was "very unlikely" that he would choose to run.
Context: The last Republican elected as governor of Washington was John Spellman in 1980.
Editor's note: This story was updated with additional details, including that Bob Ferguson formally announced he is exploring a gubernatorial run.
More Seattle stories
No stories could be found
Get a free daily digest of the most important news in your backyard with Axios Seattle.