Federal judge stops Trump's travel ban nationwide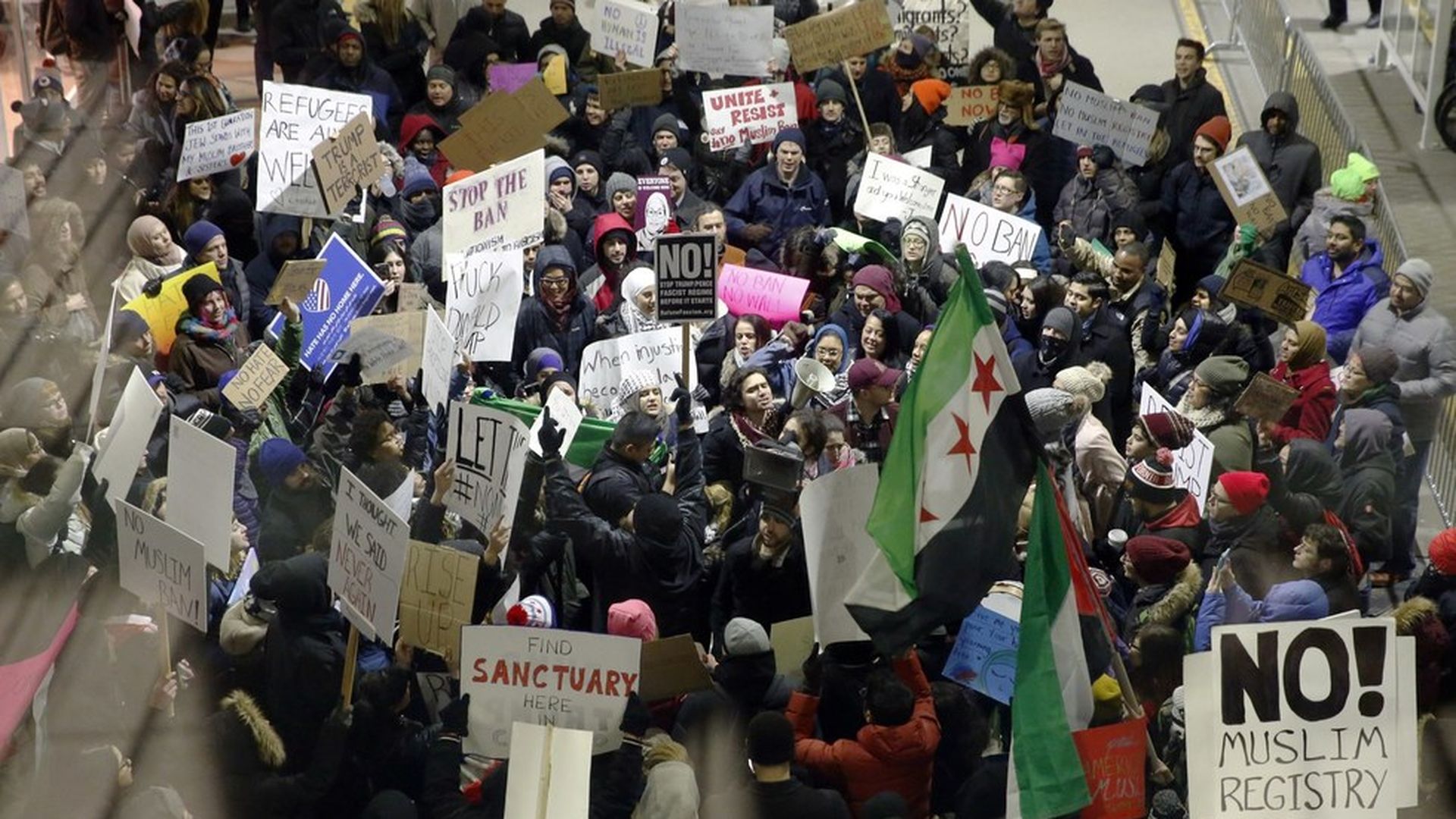 Judge James Robart, appointed by George W. Bush, ruled on Friday night to halt Trump's travel ban, per The Hill. Although the restraining order is effective nationwide, it may only be temporary, according to CBS-affiliate KIRO.
Legal grounds: Washington Attorney General Bob Ferguson argued that the ban violates the Constitution's Equal Protection clause of the First Amendment's Establishment Clause, due process rights, and the federal Immigration and Nationality Act. He added that "no one is above the law," not even President Trump:
I will continue this fight — all the way to the U.S. Supreme Court if necessary — to uphold the rule of law.
There are also lawsuits in Massachusetts, New York, and Virginia challenging the order, although a federal judge in Boston today did not extend a one-week freeze on the travel ban.
Go deeper