5 big things Washington's Legislature did this year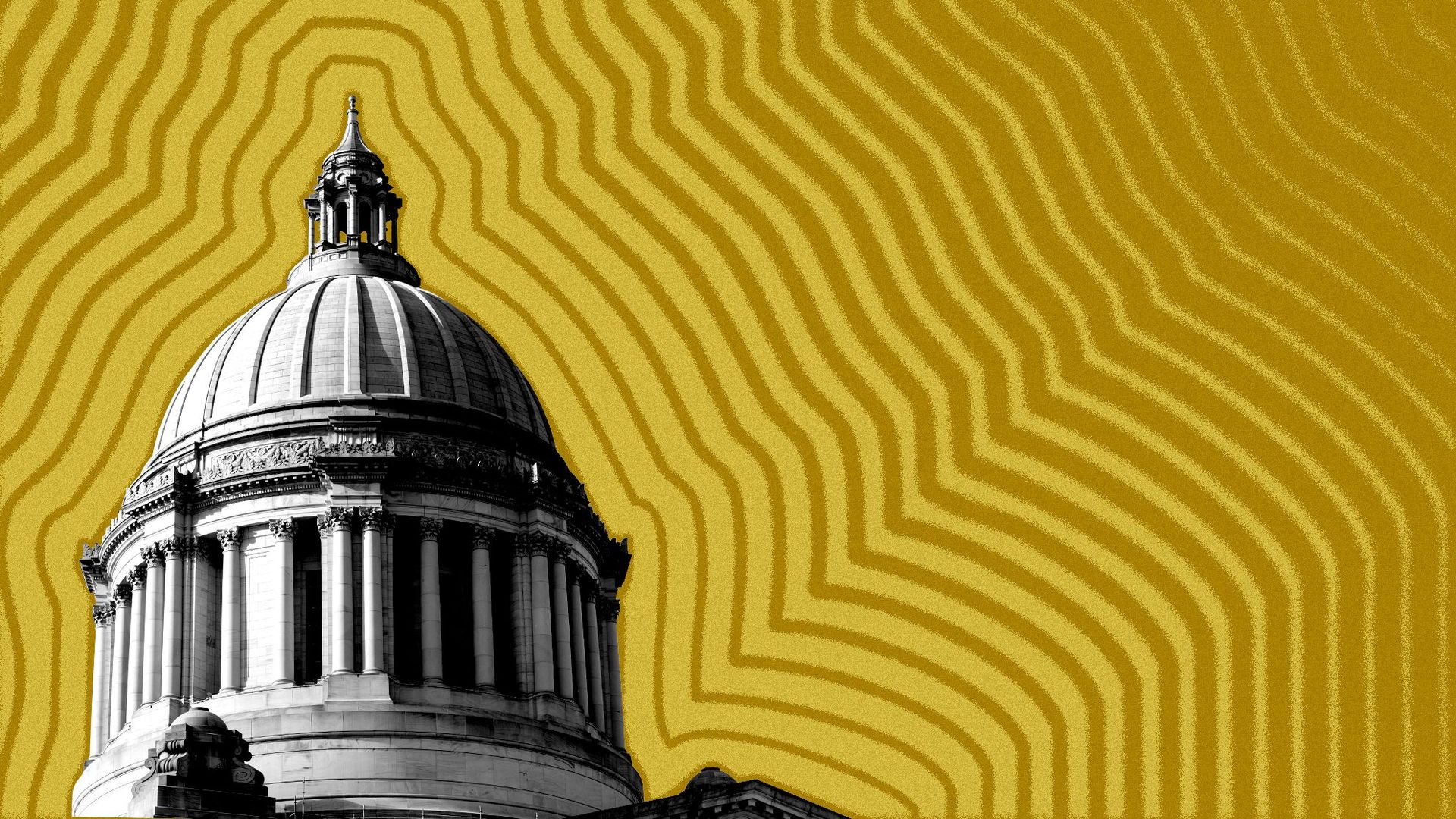 Washington's Legislature adjourned Sunday after a 105-day session that saw lawmakers approve new gun restrictions, changes to housing policy and measures to protect abortion access.
The Democratic-controlled Legislature also approved a new, $69.3 billion two-year budget that pays for public schools, prisons and other state services.
Yes, but: Lawmakers failed to reach an agreement on new criminal penalties for drug possession.
The impasse comes two years after the state Supreme Court struck down Washington's felony drug possession law. A temporary law that made drug possession a misdemeanor is set to expire this summer, and legislators did not approve a replacement policy.
That means, come July, drug possession will be decriminalized statewide, unless lawmakers call a special session between now and then to address the issue. Cities and counties may also try to enact their own drug laws.
Here are five things lawmakers did end up doing.
Said yes to duplexes
As part of their efforts to address a statewide housing shortage, legislators passed a bill to require most cities to allow at least duplexes on most residential lots.
The state's largest cities, including Seattle, will have to allow at least four to six units per lot in most neighborhoods.
The proposal was scaled back from earlier versions that would have required denser housing in more areas.
Loosened limits on police vehicle pursuits
Lawmakers approved a measure to make it easier for police to engage in some vehicle chases, rolling back part of a police accountability law the Legislature approved in 2021.
The 2021 law limited when police can initiate vehicle chases, and required that police have probable cause in most cases.
The new bill will allow police to chase fleeing suspects with less evidence — only reasonable suspicion — if the suspected crime is a violent offense, sex offense, domestic violence assault or vehicular assault.
The bill also relaxes a few other requirements that police said kept them from going after suspects, such as requiring officers to get a supervisor's permission before initiating a chase.
Banned assault weapons sales
Lawmakers approved a ban on sales of assault weapons, a term they defined to include a range of semi-automatic firearms, including AR-15s and AK-47s.
Gov. Jay Inslee has said he plans to sign the bill into law, which will make Washington the 10th U.S. state to broadly restrict sales of military-style semi-automatic rifles.
Supported abortion and transgender care
Lawmakers passed bills that aim to insulate Washington from the reach of other states' restrictive abortion laws.
One measure would ban Washington's courts and law enforcement from aiding other states' investigations into patients who travel here for abortions or gender-affirming care.
Other bills aim to keep data from period-tracking apps from being used in abortion-related investigations, and to shield doctors from disciplinary consequences if they provide abortions or gender-affirming care in violation of other states' laws.
Repealed the death penalty
The Legislature formally repealed capital punishment in Washington, nearly five years after the state Supreme Court ruled the state's death penalty law unconstitutional.
More Seattle stories
No stories could be found
Get a free daily digest of the most important news in your backyard with Axios Seattle.