Washington lawmakers buck trend of anti-trans bills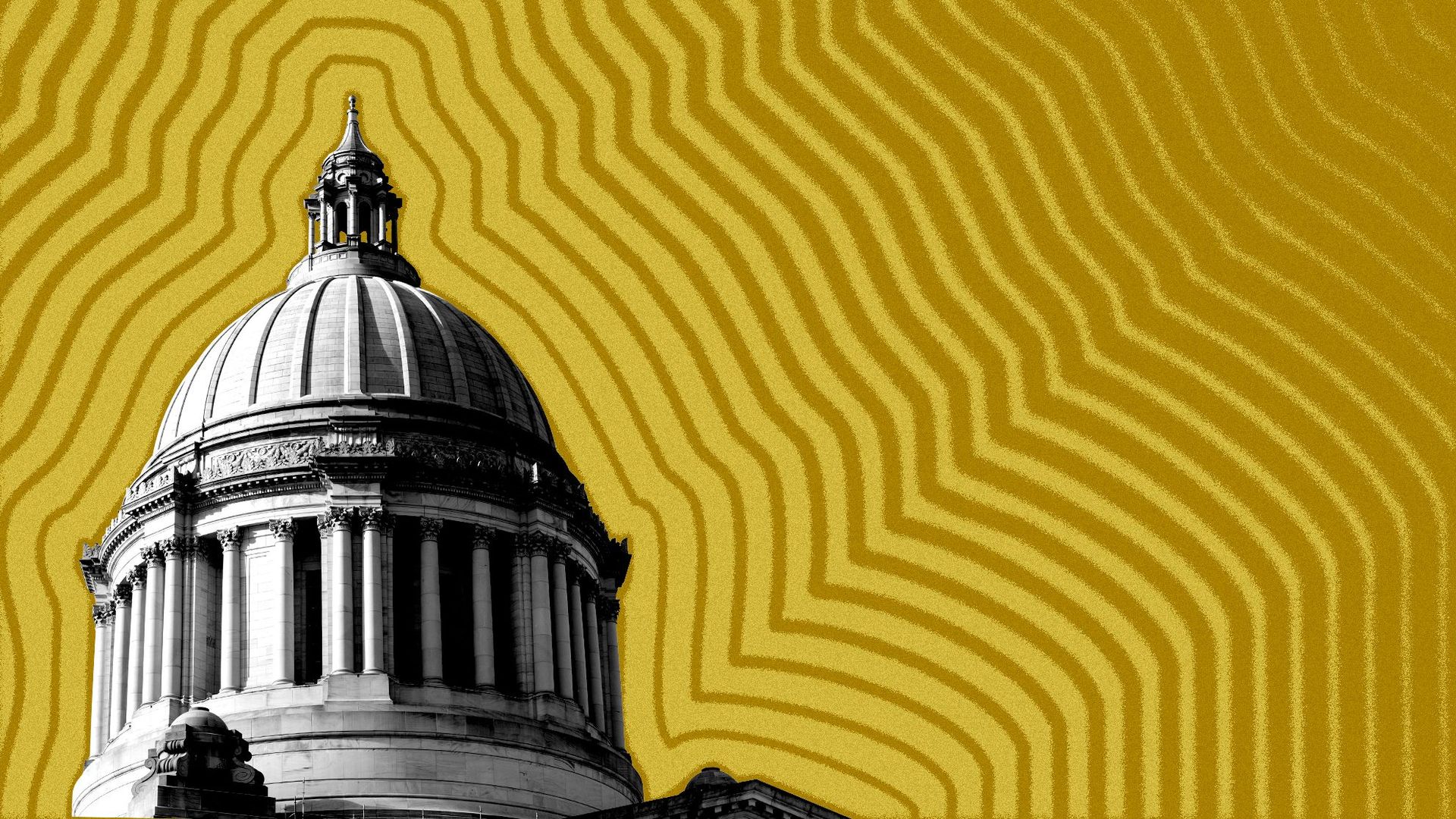 While politicians in some states are working to limit gender-affirming care for transgender young people, Washington state's legislature is going in the opposite direction.
What's happening: This year, Washington lawmakers are trying to protect transgender patients — as well as doctors who practice here — from the reach of other states' laws that restrict gender-affirming health care for minors.
Details: A measure that has passed the Washington House would block courts and law enforcement in the state from aiding other states' investigations into patients who travel to Washington for gender-affirming care.
Another bill would prevent doctors from facing disciplinary consequences in Washington if they provide gender-affirming care in violation of other states' laws.
Flashback: Two years ago, Washington's Democratic-controlled legislature passed a law that requires insurers to cover gender-affirming surgeries that are prescribed by a person's doctor and deemed medically necessary.
Why it matters: Leading medical associations say gender-affirming care, including the prescription of puberty-blocking drugs, can be medically necessary treatment for transgender young people and help reduce their likelihood of committing suicide.
Yes, but: Nationwide, more than 100 pieces of legislation have been introduced in state legislatures that would ban or restrict this type of health care for minors, according to data from the American Civil Liberties Union.
Utah, Mississippi, South Dakota and Tennessee have all approved laws this year banning gender-affirming health care for transgender youth.
By contrast, in Washington, a Republican proposal to ban gender-affirming care for minors did not receive a hearing in the Legislature this year and is considered dead for the session.
What they're saying: State Sen. Marko Liias (D-Everett) said the laws being passed in other states are "creating this climate of fear for a group that is very, very marginalized."
"That's why we want to be clear that we are going to do everything in our power to create a safe community for trans people in our state," Liias told Axios.
A measure Liias is sponsoring this year would allow youth shelters in Washington to house young people who are seeking gender-affirming care, without having to notify or get permission from the children's parents.
The goal is to provide "stability and security" for LGBTQ youths whose homes are not welcoming or safe places, Liias said during a recent Senate floor debate.
The other side: Republicans opposed that bill, saying it would shut parents out of important parts of their children's lives.
"This is driving a wedge between children and the people who love them the most," state Sen. Judy Warnick (R-Moses Lake) said on the Senate floor.
Reality check: Under state law, elective surgeries on minors still require parental consent. That wouldn't change under Liias' bill.
In some rare cases, homeless minors may be able to get puberty blockers or hormone therapy without parental consent, under a bill that passed last year.
What's next: To become law, the Washington measures still need to clear the opposite chamber of the Legislature, then be signed — or at least, not vetoed — by Gov. Jay Inslee.
Go deeper