4 takeaways from Mitt Romney's book: "A Reckoning"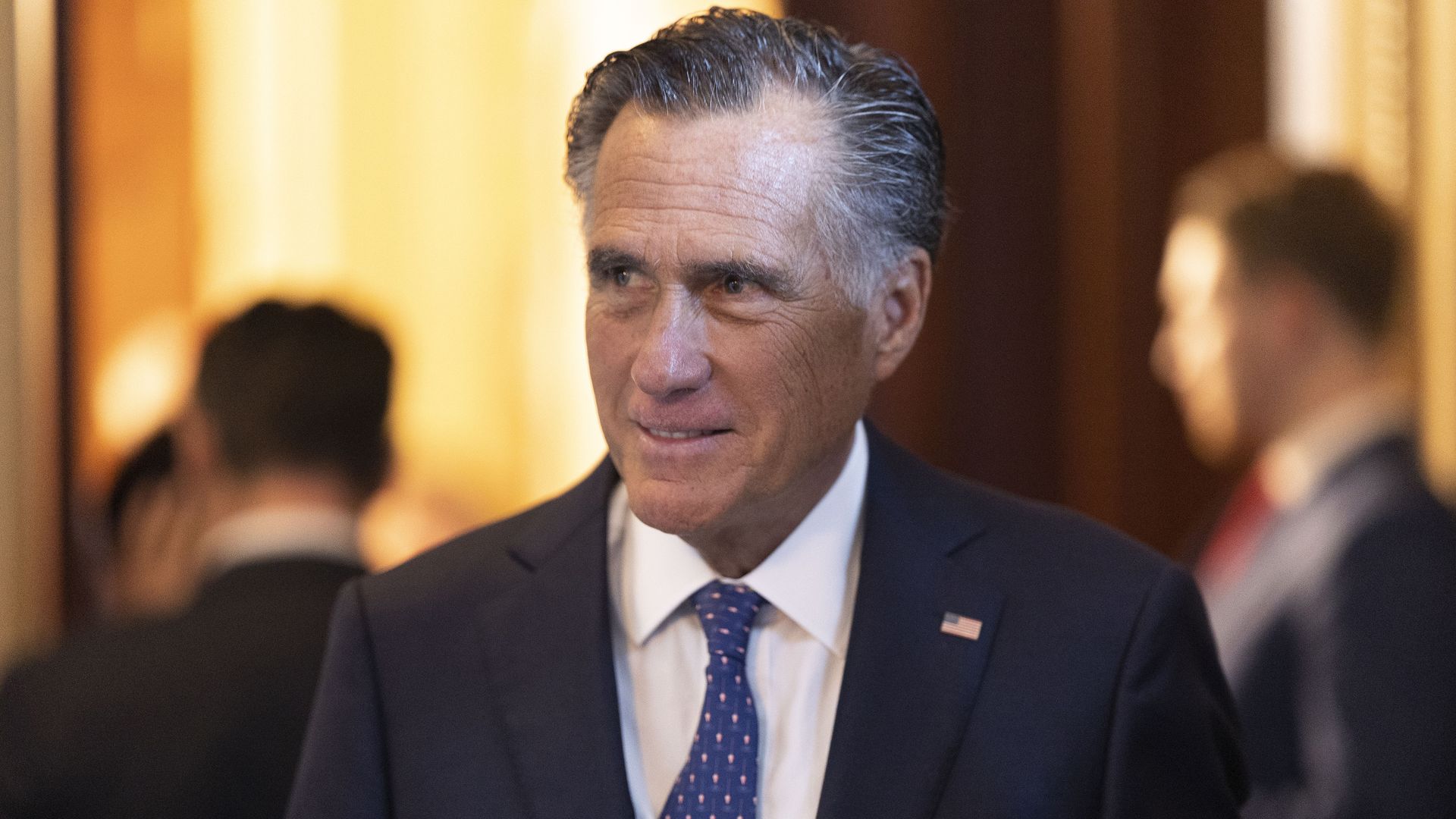 "Romney: A Reckoning," a biographical tell-all about Sen. Mitt Romney by The Atlantic's McKay Coppins, is packed with juicy revelations from the politician's career and his estrangement from the GOP.
The intrigue: Romney gave Coppins rare access to his diary entries, text messages and emails for the book that came out Oct. 24.
Here are four takeaways:
He was irked by Sen. Mike Lee's public endorsement ask
In 2022, GOP Sen. Mike Lee faced a competitive re-election campaign against independent opponent Evan McMullin.
Details: McMullin winning was unlikely, but Lee faced mounting criticism over his efforts to overturn the 2020 presidential election results.
Romney, a staunch Trump critic, had established he would not make an endorsement in the race, saying both candidates were "good friends."
Yes, but: That didn't stop Lee from publicly seeking his backing.
In a "Tucker Carlson Tonight" appearance almost a month before the election, Lee pressured his GOP Senate colleague to endorse him in the race.
Lee's desperate attempt irked Romney, per the book.
What they're saying: "He just can't stand being in my shadow," Romney said of Lee, according to the biography.
Jon Huntsman Sr. and Romney's tension during '02 Games
State of play: When Romney was selected to lead the 2002 Winter Games as Salt Lake Organizing Committee CEO after a bribery scandal, the billionaire philanthropist Jon Huntsman Sr. went to the press to express his dissatisfaction.
"Cronyism at its peak. These are not the Mormon Games," Huntsman Sr. told The Salt Lake Tribune after Romney hired a fellow Latter-day Saint to serve as COO, per the Washington Post.
During a discussion, Romney learned Huntsman Sr. was unhappy about him heading up the games because he had lobbied for his son, Jon Huntsman Jr., to get the job, per the biography.
Oprah suggested he run as an independent in 2020
State of play: To stop Trump from winning re-election in 2020, media mogul Oprah Winfrey called Romney's wife, Ann, in November 2019 to inquire if he would run as an independent presidential candidate — with Winfrey as his running mate, according to the book.
Yes, but: Romney declined to pursue another presidential campaign.
The latest: A spokesperson for Winfrey told Axios that she encouraged him to run as an independent presidential candidate, but not with her on the ticket.
He yelled at Sen. Josh Hawley on Jan. 6
As insurrectionists stormed the Capitol on Jan. 6, 2021, Romney recalled turning to Sen. Josh Hawley (R-Mo.), yelling: "You're the reason this is happening!"
Of note: Hawley faced harsh criticism for "pushing ahead with the Electoral College challenge," which fueled the U.S. Capitol riot, per the AP.
More Salt Lake City stories
No stories could be found
Get a free daily digest of the most important news in your backyard with Axios Salt Lake City.