Scoop: Mitt Romney reveals hundreds of emails to book author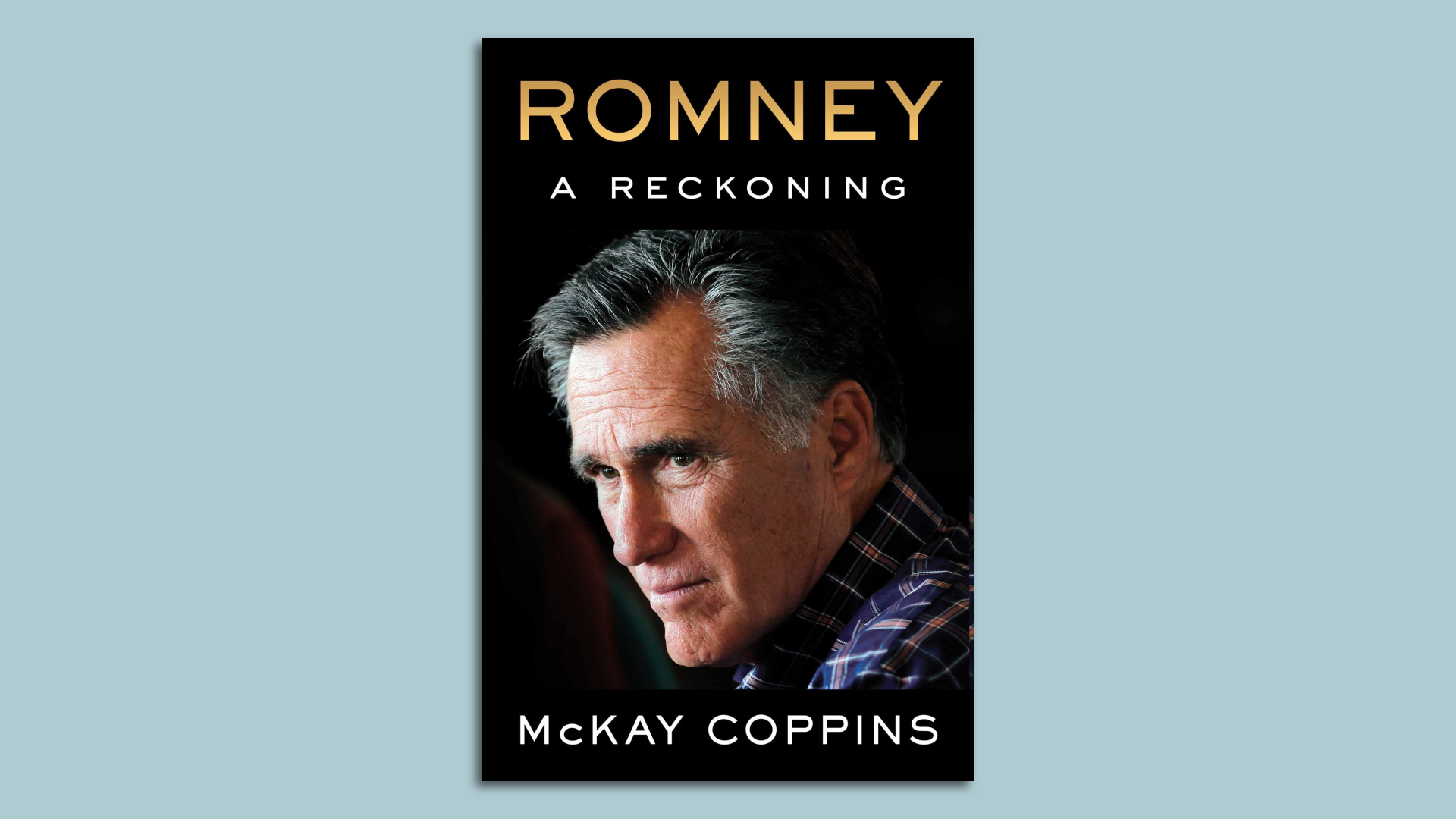 Sen. Mitt Romney (R-Utah) has turned over hundreds and hundreds of private emails, text messages and diary entries to reporter McKay Coppins for a book coming in October — including real-time communications among many of the most powerful figures in American politics, Axios has learned.
Why it matters: This volume of disclosure is unheard of for a major sitting officeholder — a trove historians dream of but rarely get. The emails and journal pages include Romney's accounts of his 2012 campaign as the Republican presidential nominee.
"Romney: A Reckoning," to be published Oct. 24, "offers Romney's lively and at times devastating take on nearly every major political figure of the last 25 years," a publishing source tells me.
The book "will also show Romney himself reckoning with what he considers his party's slide toward authoritarianism and what role he may have played in empowering the extreme forces within the GOP."
Behind the scenes: For nearly two years, Romney secretly met with Coppins, a staff writer for The Atlantic and fellow member of The Church of Jesus Christ of Latter-day Saints — the Mormons.
Romney originally considered saving the material for a memoir but decided against it, telling Coppins: "I can't be objective about my own life."
Romney gave Coppins printouts of hundreds of personal Gmails, and showed him selected text messages on his phone.
Coppins, who had more than 30 interviews with Romney for the book, told me: "I've been covering Senator Romney for more than a decade ... When I approached him two years ago about writing this biography, I told him it would only work if he was ready to be completely forthcoming."
"He reacted like it was a dare. I was astonished by his level of candor."
Romney, who had no editorial control, declined to comment.
Coppins is represented by Matt Latimer and Keith Urbahn of Javelin.
Go deeper