How Mitt Romney reshaped Mormonism's image in America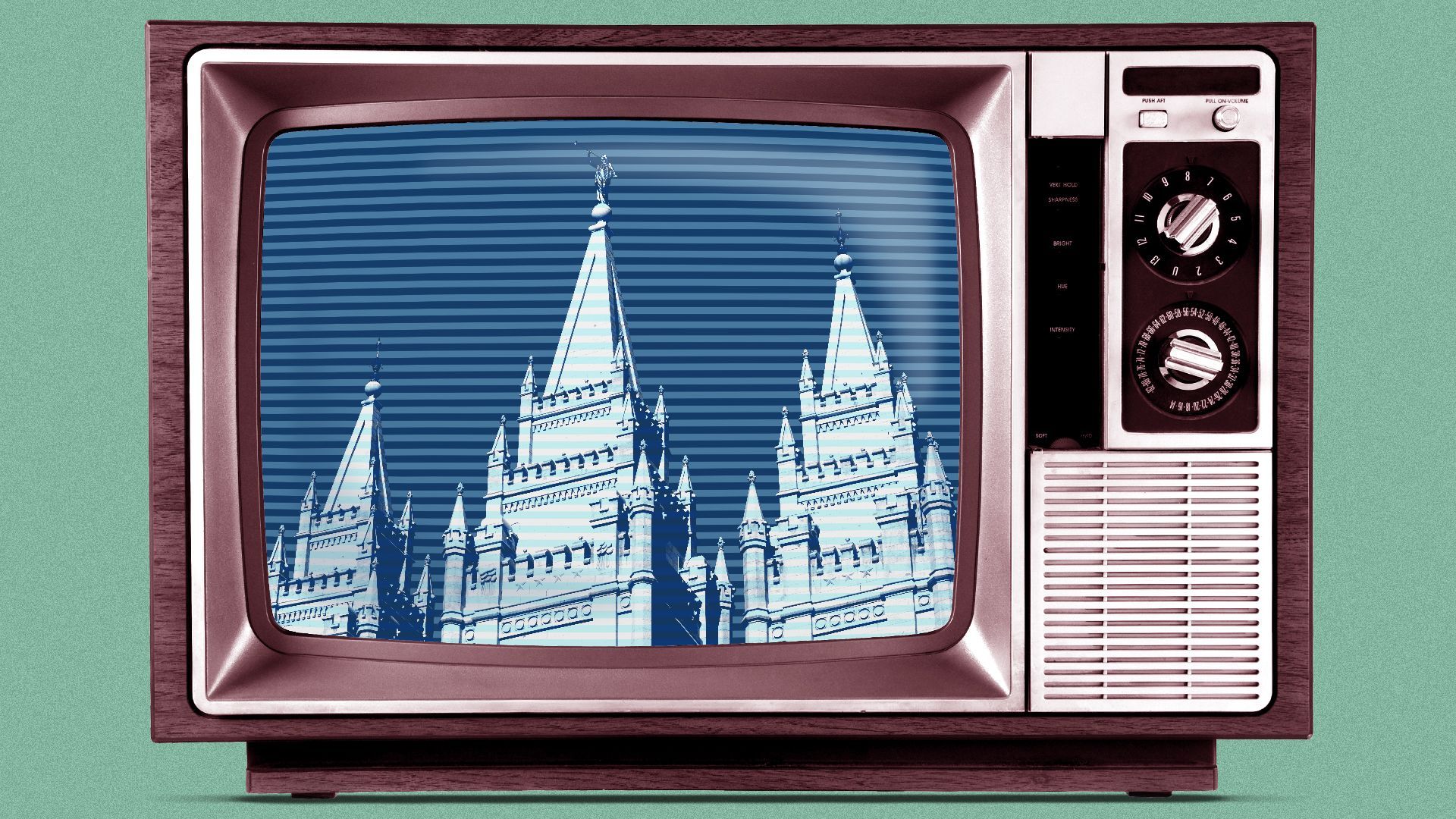 Few — if any — public figures since Brigham Young have done more to shape America's impression of Mormonism than Mitt Romney.
As a Republican candidate for president, he drew a bright national spotlight onto a faith that was long seen as a shadowy political liability in much of the country.
As Utah's junior senator, his steadfast opposition to former President Trump has been held as an example of Mormon political moderation and principle.
Why it matters: Romney's retirement announcement on Wednesday is worth a look back on how his career influenced Mormonism's image nationally.
What they're saying: "The long arc of Mormonism's history has followed a trajectory common to many new religions: from sectarian separatism to integration and engagement," said Matthew Bowman, a Mormon studies professor at Claremont Graduate University in California.
"Romney's career has made the church step on the gas pedal."
Catch up quick: Romney's national visibility intensified when he was made chair of the Salt Lake Organizing Committee for the 2002 Winter Olympic Games on the heels of a bribery scandal that led to criminal indictments against two prominent church members.
The Games were already becoming known as the "Mormon Games," and media coverage of the scandal linked it to Utah's religious nexus of power.
Romney took pains to play down the role of the Church of Jesus Christ of Latter-day Saints in the Games. After he reversed the committee's $400 million deficit, early allegations that his appointment amounted to Mormon cronyism largely were forgotten, and he was credited with "saving the Olympics."
What happened: That advanced Romney's political career as he was elected governor of Massachusetts in 2002 — but it wasn't until the 2008 presidential race that the "Mormon issue" reared its head.
The intrigue: Religion proved less of a hurdle for Romney in 2012 when he became the first Latter-day Saint to win a major party's presidential nomination.
His candidacy united Republican Mormons and Evangelicals, and he won as many Evangelicals as George W. Bush in 2004 and more than the late Sen. John McCain in 2008, according to a Pew analysis.
Yes, but: Despite his loss, the church-owned Deseret News proclaimed his candidacy "helped shatter a barrier of religious bigotry."
The latest: As a senator, Romney has incurred the ire of the right by voting to convict Trump in both his Senate impeachment trials and positioning himself as a moderate.
Romney has discussed his impeachment vote in religious terms, and political observers frequently ascribe his independence to his faith.
"It was a tribute to a kind of collaborative and friendly moderation that dominated American opinions of the family-centered religion," Mormon historian Benjamin Park told Axios.
Reality check: Utah's senior Sen. Mike Lee, also a Latter-day Saint, is a strong Trump supporter and one of the farthest-right members of the Senate.
"Romney's retirement represents a kind of eclipse of the moderate Mormon image, replaced by one increasingly aligned with white evangelicals devoted to Christian nationalism," Park said.
The bottom line: By winning over partisans on both sides, Romney helped make his religion seem less threatening to a nation that has long harbored intense suspicions against it.
More Salt Lake City stories
No stories could be found
Get a free daily digest of the most important news in your backyard with Axios Salt Lake City.