"Never Trumpers" sound alarm about Manhattan DA's indictment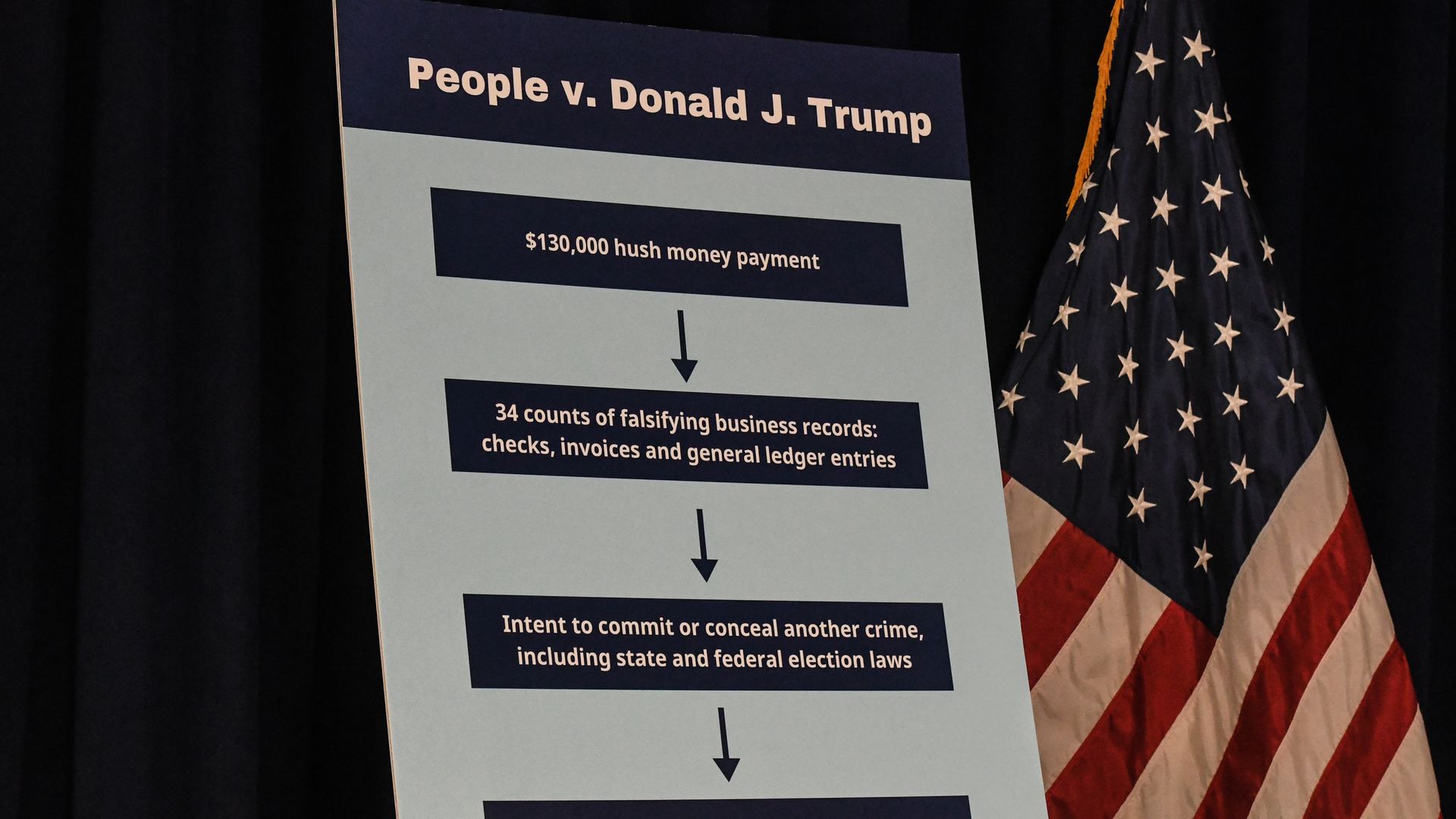 Sen. Mitt Romney of Utah, as big a Trump critic as there is in the Republican Party, issued a statement saying the former president is "unfit for office" — but that Manhattan District Attorney Alvin Bragg "has stretched to reach felony criminal charges in order to fit a political agenda."
Why it matters: Bragg's legal theory is complex and hasn't been fully explained — giving Trump cover from some of his biggest critics, who lambasted the case as shaky and wide open to defense challenges.
"The prosecutor's overreach sets a dangerous precedent for criminalizing political opponents and damages the public's faith in our justice system," Romney wrote.
An even harsher critic than Romney — former FBI deputy director Andrew McCabe, now a CNN analyst, who was fired by Trump hours before retirement — said the indictment "landed like a dud ... an unimpressive document."
"Commentators across the spectrum are saying: 'Boy, there's really not much in here. Raises all kinds of questions about the legal theory behind this case. They're gonna have a tough time, facing motions to dismiss,'" McCabe said.
William Barr — Trump's former attorney general, who has called election-fraud claims by his former boss "all bull---" — said on Fox News before the indictment was unsealed that it appears to be "a pathetically weak case."
Go deeper: Trump's court drama sets up primary collision
Go deeper