Old News: Xenophobic union-busting in the 1922 coal strike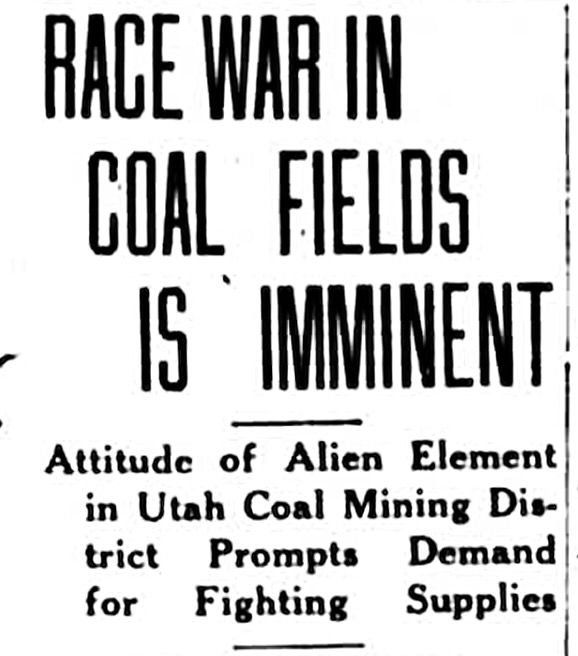 The immigrant miners of Carbon County were handy props for the coal companies in 1922.
One minute they'd be described as the fearsome "foreign" muscle of labor in a wage dispute that turned deadly. The next, they were victims of union "terror," forced to strike against their will.
This is Old News, where we dig around Utah's past.
Utah's Greek immigrants in particular had been subject to intense nativist hostility for years when a nationwide coal strike began in 1922.
Between 1910 and 1920, local newspapers became eager to point out the nationality of any Greek criminal suspect, and two Greek men narrowly escaped lynchings here.
Yes, but: The national mining union had begun organizing in the Greek coal mining communities around Price.
Even though the union initially excluded Utah's locals from the strike order, workers in Carbon County walked out independently when the companies announced a 30% wage cut.
What happened: As the strike led to shootouts between company men and striking workers, the Price News Advocate characterized the Greek immigrants as "vicious bulls."
In requests for Utah National Guard troops, anti-union Carbon County officials described "a large body of foreigners fully armed for a pitched battle" and "bent on destruction," according to a Deseret News report.
"Armed warfare between the American and foreign elements hangs on a hair trigger," the Salt Lake Telegram gasped as it warned of a "race war in coal fields."
The intrigue: After the troops came and went — and the mines agreed to reverse the 30% pay cut — the companies suddenly changed their tune.
In a report to federal regulators a year after the strike, they shifted blame to the union's "paid agitators," who "endeavored to strike terror into the hearts of a foreign population" that was "peculiarly susceptible to intimidation and violence."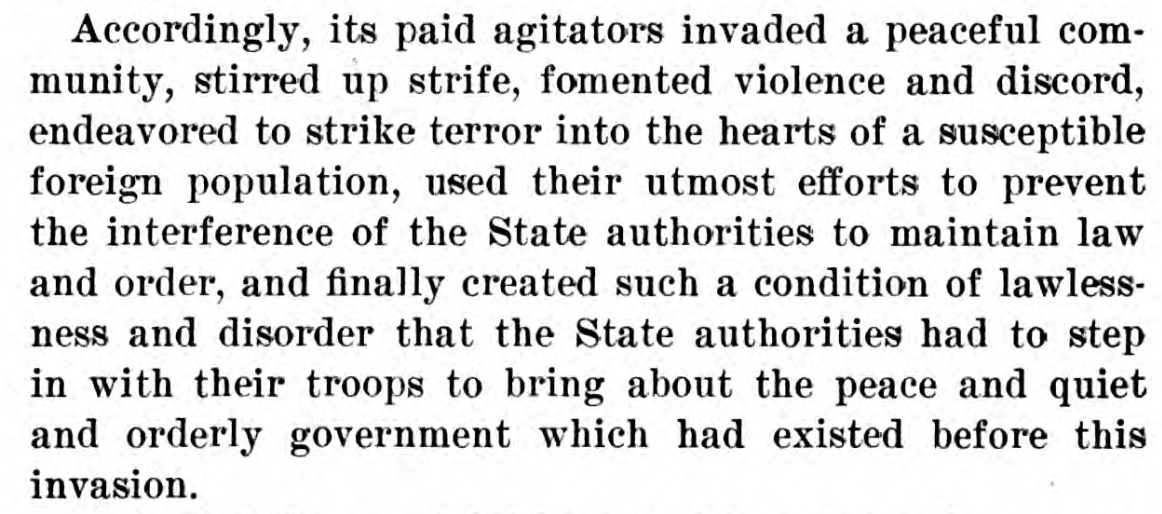 Reality check: The Carbon County miners "went on strike without the official sanction" of the national union, historian Allan Kent Powell notes.
The bottom line: Exploiting xenophobia worked when Utah's anti-union establishment wanted to summon troops to selectively enforce martial law against the workers and break the strike.
Once the strike was over, the immigrant workers were more useful as "victims" in the companies' larger fight against organized labor.
Previously in Old News:
More Salt Lake City stories
No stories could be found
Get a free daily digest of the most important news in your backyard with Axios Salt Lake City.