Ogden has claimed to be more fun than Salt Lake City for at least 143 years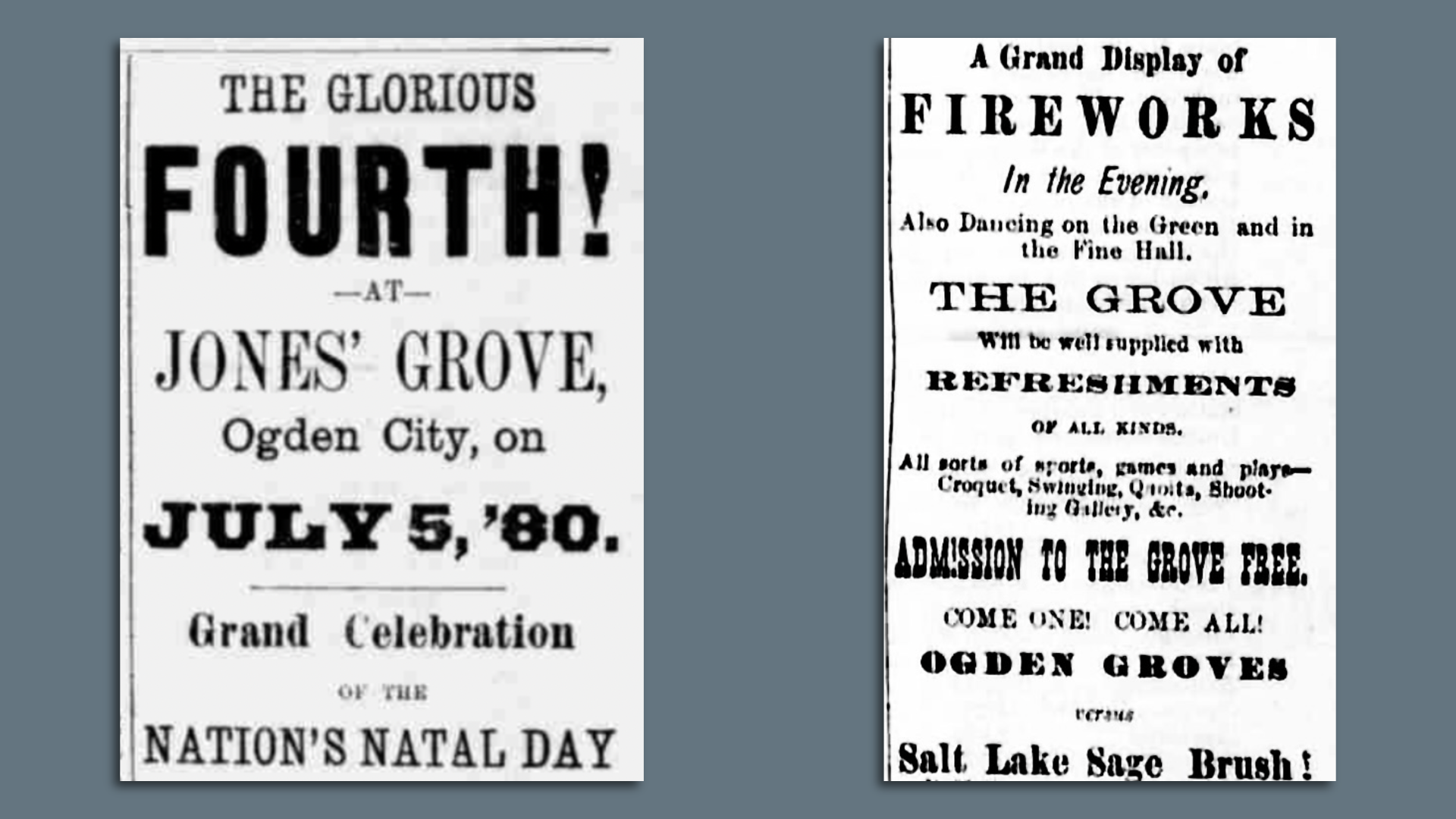 We're going back in time for Old News — a chance to step into history and see what was happening 'round these parts back in the day.
Big props to the Marriott Library and Utah Digital Newspapers for their wonderful archive!
The "latest": The big news on July 3 almost every year is the coming holiday, and in 1880 pretty much every town did it up with fireworks, bands, speeches, parades and "quoits" — some sort of ring toss.
The intrigue: Ogden's "Glorious Fourth" at a place called Jones' Grove appears to have been a biggie, with notices in other cities' newspapers. But the version in The Daily Ogden Junction has an extra note at the bottom:
"OGDEN GROVES versus Salt Lake Sage Brush!"
Threat level: Has Ogden been claiming to be a better party town than Salt Lake City all the way back since 1880?!
Erin's reality check: It's unclear what that note is about. Salt Lake's festivities were centered around Fort Douglas and had fireworks and bands, too. But it did look pretty sage-brushy back then.
In my mind, Ogden was being her spicy ol' self. And we love her for it.
🎇 Happy 4th of July to all of you, from Snowville to the Four Corners!
More Salt Lake City stories
No stories could be found
Get a free daily digest of the most important news in your backyard with Axios Salt Lake City.