Utah state Sen. Gene Davis resigns following sexual harassment investigation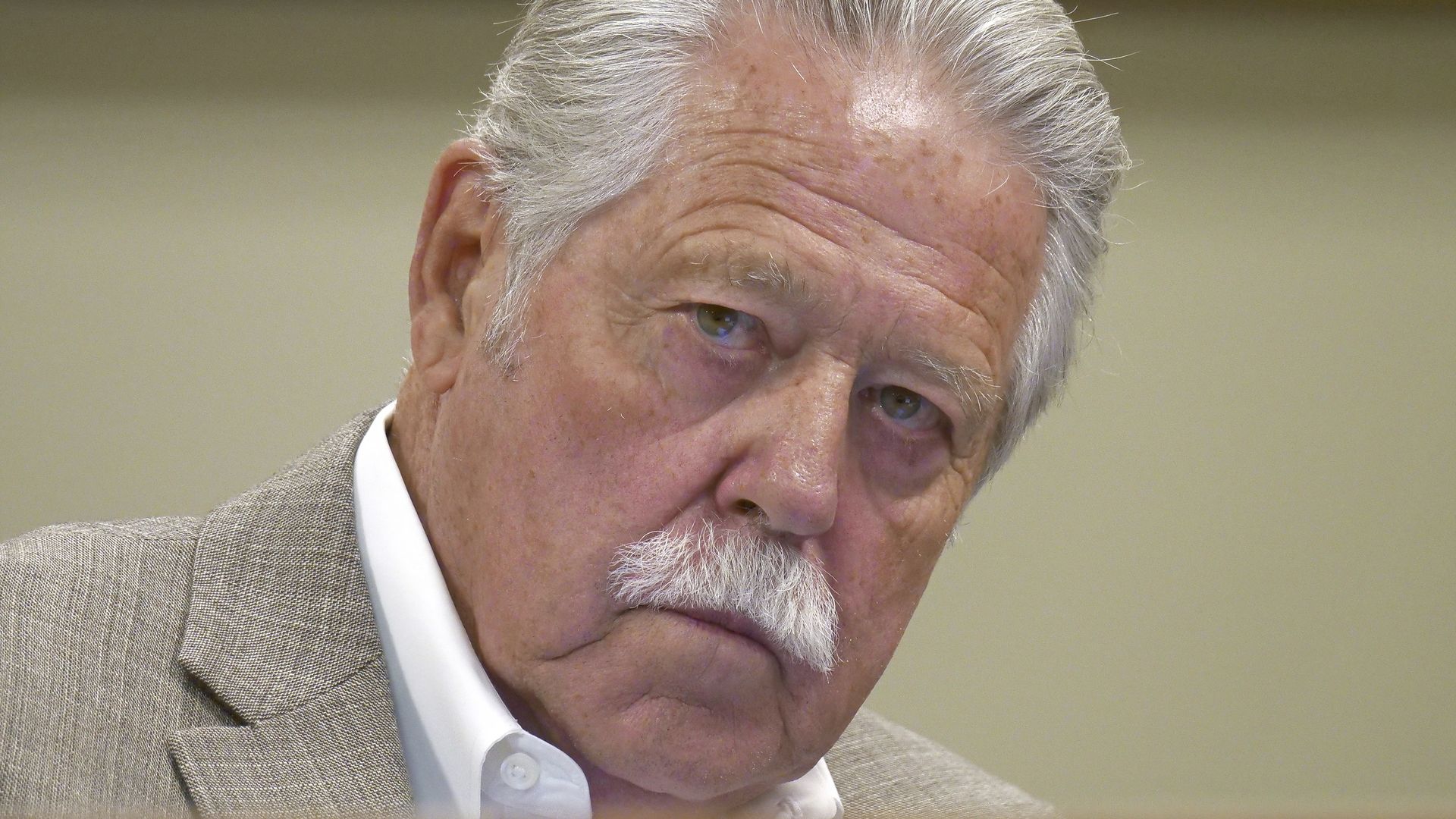 State Sen. Gene Davis (D-Salt Lake City) announced his resignation from the Utah Legislature on Wednesday.
His move came hours after the Utah Senate released the outcome of an independent investigation that found he "more likely than not" violated the chamber's anti-harassment policies against a former female intern.
His resignation will be effective Nov. 19.
What he's saying: "It has been my privilege and honor to serve the people of my district for the past 36 years as a member of the Utah State House and the Utah State Senate. I am humbled and honored by the trust they put in me," Davis wrote in his resignation letter addressed to Utah Senate President Stuart Adams.
Davis did not address the investigation nor the sexual harassment claims against him in the letter.
Driving the news: Hours earlier, Adams said in a statement that he had urged Davis to retire following the investigation's findings.
Context: His resignation comes more than two months after Sonia Weglinski, a former legislative intern and campaign staffer for Davis, claimed the lawmaker sexually harassed her.
Weglinski first made the allegations in a public Instagram post in August.
What they found: "We did not find Sen. Davis to be forthcoming or completely honest during his interview. He made several inconsistent statements," investigators wrote, adding that some of his claims were contradicted by other witnesses.
Details: The redacted report, conducted by the legal firm Parsons Behle & Latimer, stated third-party witnesses saw Davis pour tequila for Weglinski following a campaign event in his home.
Weglinski, who was 19 at the time, told investigators she felt "very uncomfortable" and took a sip, but did not finish the liquor.
What they're saying: "We are not aware of any legislative policy that is expressly implicated by serving alcohol to an underage intern. Nevertheless, we believe this behavior reflects negatively on Sen. Davis' judgment and credibility and may violate Utah's criminal code," the report said.
Investigators also found evidence supporting Weglinski's claims that Davis played with her toes and spoon-fed or hand-fed her food in his office.
The report noted Weglinski initially dismissed his actions as "paternal" because she viewed him as a "grandpa figure."
Go deeper: Investigators found that Davis' behavior toward Weglinski "continued throughout her internship from January through March 2022."
In another instance, after a campaign meeting at his home, Davis had Weglinski and two other people watch a "vulgar" TV show called "You're the Worst." She told investigators the show contained "sex scene after sex scene."
At least three parties, whose identities were withheld in the report, expressed concern about Davis "being alone in his home with a young intern" and advised him against it.
State of play: In a statement Wednesday, Adams and Senate Minority Leader Karen Mayne said they had stripped Davis of all president- and caucus-appointed committee assignments.
Of note: Davis and his attorney did not respond to Axios' request for comment.
Last month, Davis denied claims that he acted inappropriately through his lawyer and said he would fulfill his full term, which ends Jan. 1, 2023.
Davis lost his Democratic primary race to Nate Blouin over the summer.
The longtime senator was first elected into the Utah House of Representatives in 1987.
Flashback: This isn't the first time a female staffer has accused the senator of sexual harassment.
In a 2021 Facebook post, former legislative staffer Elizabeth Converse alleged Davis inappropriately put his arm around her waist and suggested they do tequila body shots.
In a statement to KUTV, Davis previously apologized for making Converse feel uncomfortable.
"Sexual harassment has no place in any political, professional, nor personal setting. Each person deserves to be treated with the utmost respect," he said.
Editor's note: This story has been updated to show Sen. Davis resigned Wednesday following an independent investigation into sexual harassment claims.
More Salt Lake City stories
No stories could be found
Get a free daily digest of the most important news in your backyard with Axios Salt Lake City.