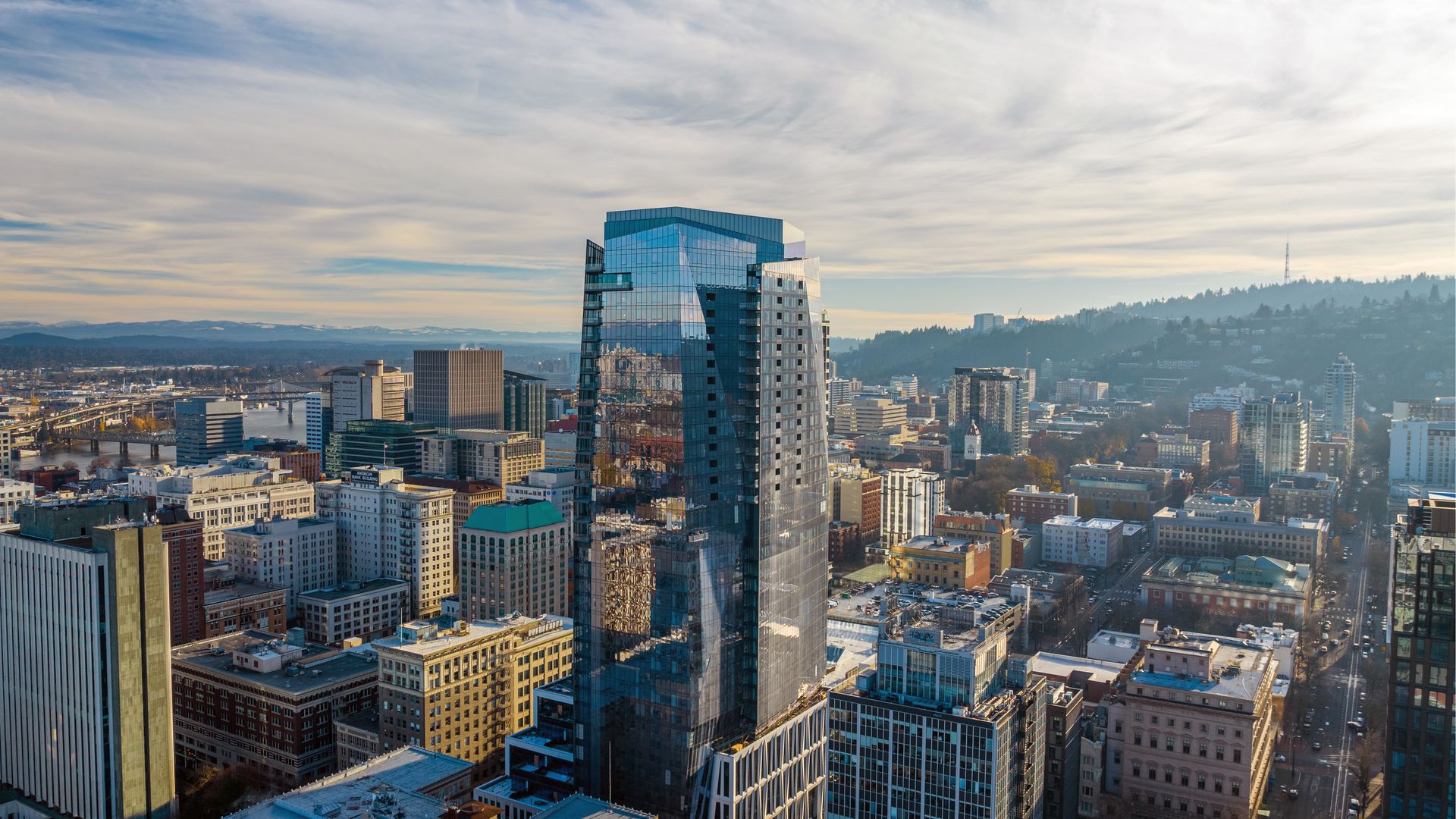 The $600 million Ritz-Carlton Residences, Portland, at 900 SW Washington St. was slated to be partly open this month, and though that has not happened, the developers are sticking with their late-summer schedule for completion.
Why it matters: Developer Walt Bowen is betting big on the return of our once-bustling downtown, while city officials are hoping to use the new luxury landmark to lure Portlanders of all kinds — not just the top 1% — back to the city's center.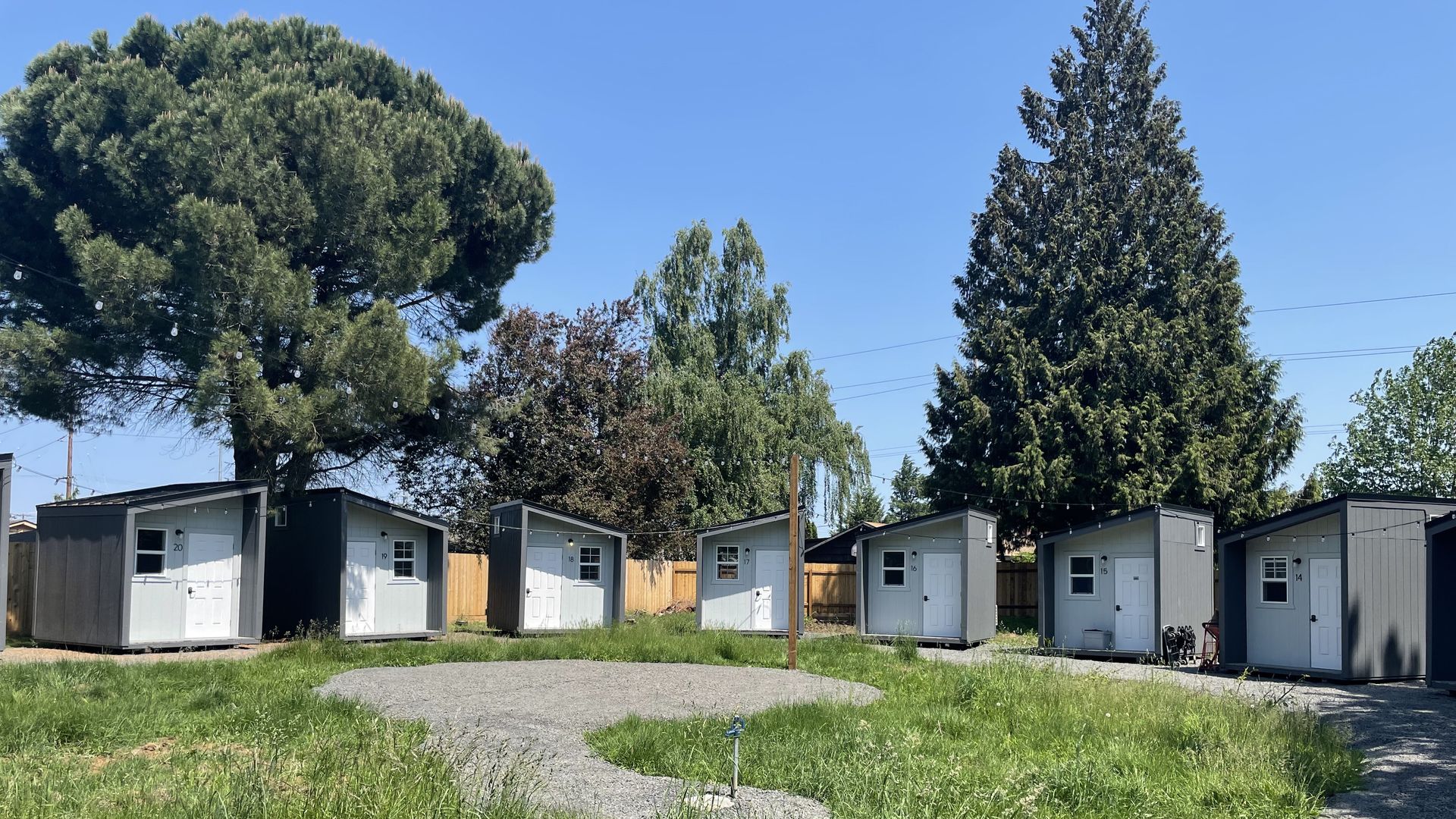 On Wednesday, Axios toured the newest Safe Rest Villages site — Peninsula Crossing in St. Johns, right off North Macrum Avenue.
Why it matters: This is the fifth tiny home shelter site to open in Portland, and based on Multnomah County data, the program has shown early success in moving people experiencing homelessness into permanent housing.
Get a free daily digest of the most important news in your backyard with Axios Portland.
🌱
Support local journalism by becoming a member.
Learn more