How Klamath River dam removals affect salmon populations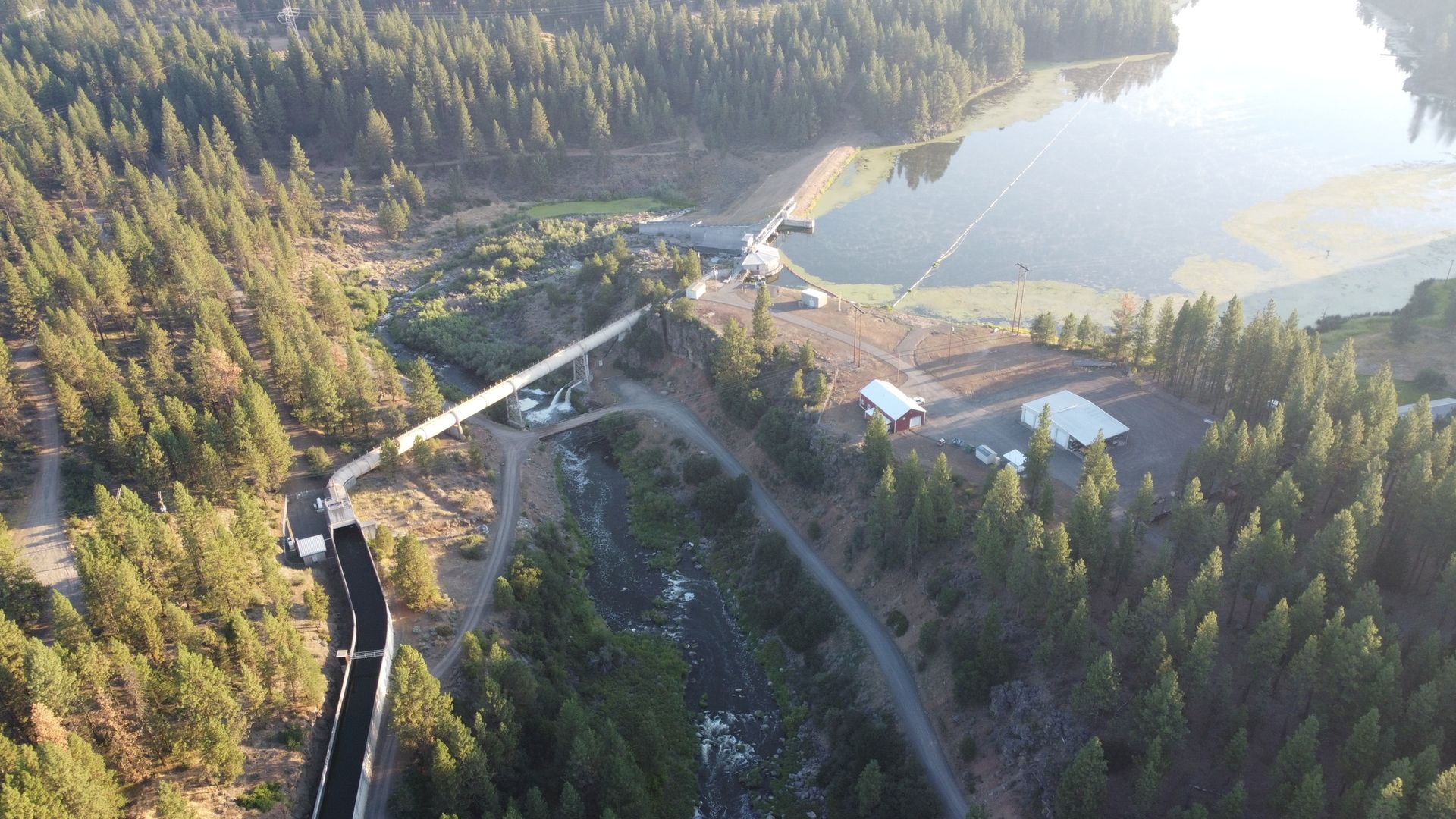 The largest dam removal project in the country is currently underway near the southern Oregon border in a historic attempt to revive dwindling salmon populations by lowering disease and improving the water quality of the Klamath River.
Why it matters: Because salmon is not only an essential resource and commodity in the Pacific Northwest but a lifeline to native tribes, dozens of efforts are underway across the region to restore habitats to ensure the species' longevity.
Driving the news: In a study published last month, Oregon State University researchers said dam removal along the Klamath River will aid salmon populations.
Because dams alter a river's temperature and flow, parasites are much more likely to thrive during times of environmental stress when temperatures rise and water levels drop.
One parasite, Ceratonova shasta (which causes "gut rot" in salmon), has had a foothold near the Iron Gate Dam which juvenile salmon need to migrate through on their way out to the ocean.
"In some years, that parasite has been so plentiful in the river that over half that cohort of juvenile salmon has been lost," Sascha Hallett, a professor of microbiology and co-author of the study, told Axios.
Context: The Klamath River — which runs from the Klamath Basin in southern Oregon through northern California before draining into the Pacific Ocean — was once known as one of the largest salmon-producing rivers on the West Coast.
What they're saying: Within 72 hours of the first dam being removed, "the visual contrast between the color of the water, before and after, went from being kind of brown, gray, green to being much more blue," Julie Alexander, a professor and microbiologist at OSU, tells Axios.
Increased oxygen in the water and a return to the river's natural flow will dilute parasitic hot spots, decreasing a fish's disease risk, she said.
Yes, but, not everyone supports removing the dams. Some residents in the high desert of south-central Oregon have said the dam's reservoirs provide recreation, boost property values and decrease the chances of flooding.
What's next: Deconstruction of the three other dams will begin January by first draining the reservoirs then using heavy machinery and small explosives.
The bottom line: It may take years before salmon populations are able to grow in the Klamath.
In the meantime OSU researchers, like Hallett and Alexander, will be monitoring data from the river in an attempt to determine if the largest river restoration project in the country actually "worked."
"We just don't exactly know what success looks like," Alexander said.
More Portland stories
No stories could be found
Get a free daily digest of the most important news in your backyard with Axios Portland.