Columbia River hatchery investments fail native fish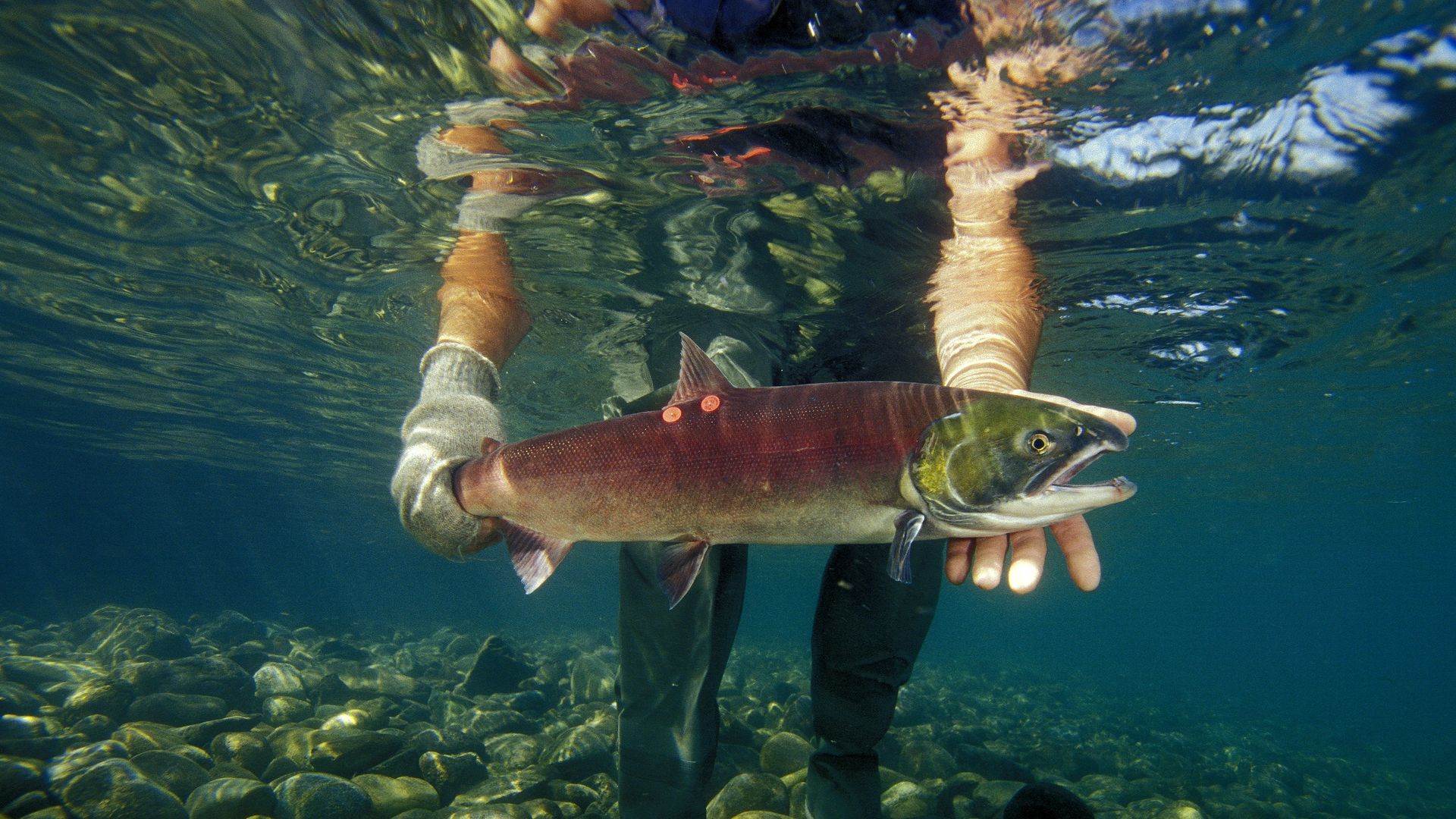 Wild populations of salmon and steelhead in the Columbia River Basin continue to decline despite decades of spending to try to save the species, according to a recent study from Oregon State University and the U.S. Geological Survey.
Why it matters: Researchers found that hatcheries and habitat restoration efforts dating back 40 years cost taxpayers an estimated $9 billion (adjusted for inflation), but were unsuccessful in boosting native fish populations.
What they found: OSU economics professor William Jaeger and USGS biologist Mark Scheuerell examined decades of return data from the Bonneville Dam — the first dam salmon and steelhead meet along the Columbia River when returning to lay their eggs after spending several years in the Pacific Ocean.
While the number of hatchery salmon and steelhead passing through the Bonneville Dam grew since 1970, wild populations did not.
Researchers found 80% of the salmon that return to the Columbia River as adults came from hatcheries.
Separately, hatchery production caused a negative impact on wild stocks of salmon "through a variety of mechanisms including competition for habitat, food supply, genetic effects and disease," the authors wrote.
In some cases, wild fish were even being preyed upon by hatchery-born fish.
Context: Overfishing contributed to the decline in native salmon and steelhead populations since the 1800s, prompting the creation of over 200 hatcheries along the Columbia River Basin.
In the 1990s, 13 species of salmon in the Columbia River Basin were listed as endangered species, which in turn funneled additional billions of dollars (not included in the $9 billion studied) to local and tribal organizations to create safe passage for fish, which have been struggling to adapt to warmer water.
What they're saying: "Overall, given the mix of spending activities and the hatchery programs, we do not see evidence of a positive effect on wild fish," Jaeger told Axios in an email.
What's next: Last week, Gov. Tina Kotek signed a bill allocating $1 million and tapping a third-party assessor to examine the costs and benefits of the state's hatchery programs.
More Portland stories
No stories could be found
Get a free daily digest of the most important news in your backyard with Axios Portland.