Commissioners' proposal: Add mayoral veto, shrink new council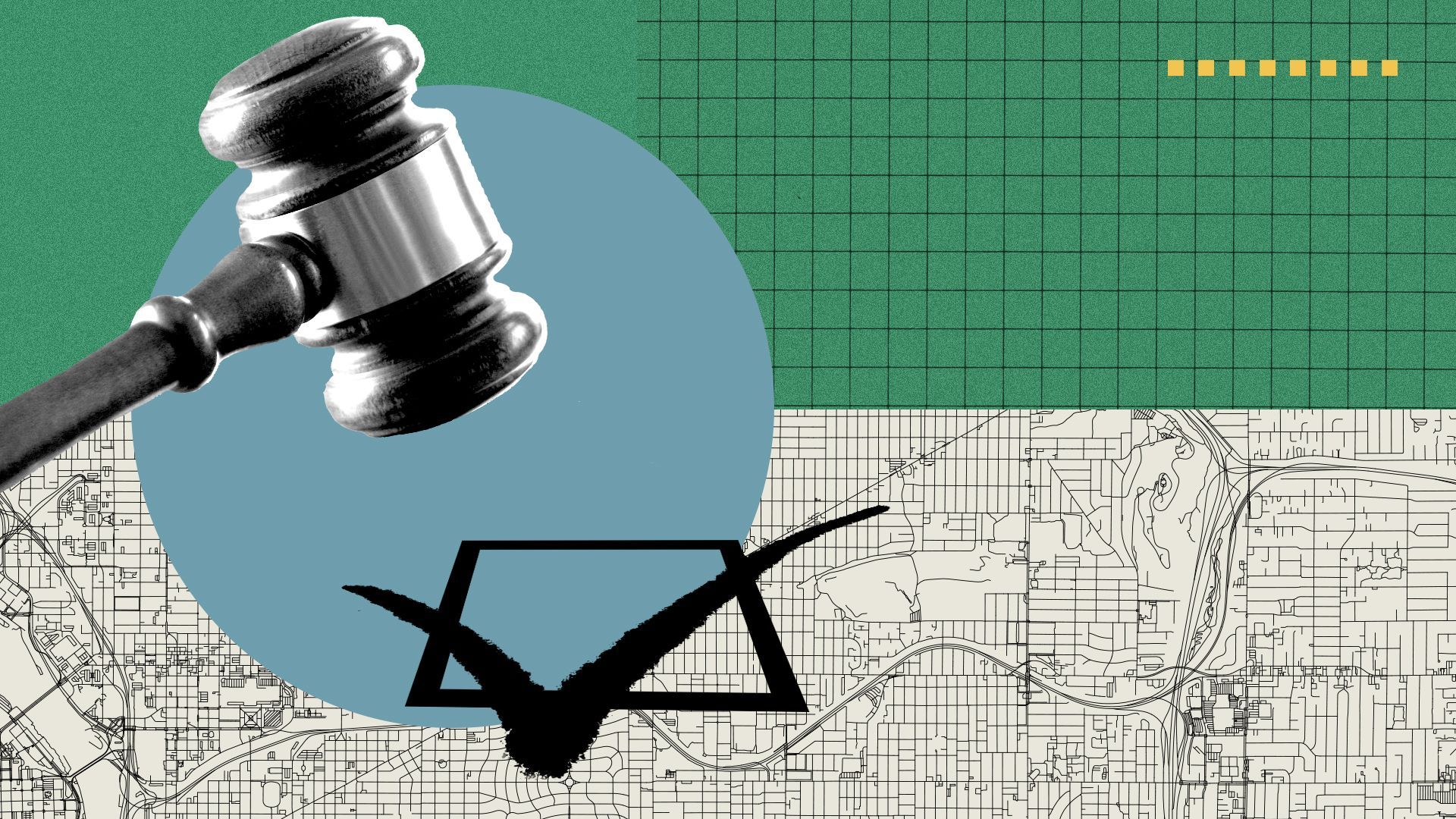 Portland City Commissioners Rene Gonzalez and Dan Ryan held a public session Tuesday to propose giving future mayors veto power and shrinking the coming city council from 12 members to eight — ideas they had been quietly floating.
Why it matters: Their proposals would amend reforms that voters approved last fall — which, among other things, expanded the city council from its current five members, gave the mayor a tiebreaking role and made voting for council members by district instead of citywide.
Those changes are already underway, but Gonzalez and Ryan want voters to weigh in again in a possible special election this fall.
Driving the news: Three proposed changes were presented at a city council work session.
Give the new mayor veto power, and the city council authority to override the veto. Under the coming city structure voters approved last fall, the mayor breaks ties but has no veto.
Lower the number of future city council members from 12 to eight — meaning two per district instead of three.
Change the specific method of ranked-choice voting, which will be new to Portland elections either way.
Details: Ryan said giving the future mayor veto power — and the council the chance to override it — is "a vital component of effective governments" that would mean more accountability.
But Candace Avalos, a member of the commission that drew up the voter-approved reforms, pushed back. "We believe that a veto on top of the tiebreaking vote would overbalance checks and balances between the executive and legislative authorities," she said.
Meanwhile, Gonzalez said lowering the number of council members would lower projected costs — such as salaries, office space and elections — and avoid potential overrepresentation.
With eight council members in Portland, each would represent about 81,000 people, similar to Seattle and El Paso, Texas, he said.
With 12, each would represent about 54,000 Portlanders, similar to Washington, D.C. and Boston — although in D.C. it's a part-time job.
"Twelve council members for our population is almost off the charts," Gonzalez said.
The third change Gonzalez and Ryan want concerns technicalities of the new ranked-choice voting system that is part of the voter-approved reforms.
The current plan ranks candidates by preference and the top three vote-getters per district win. The proposed change would mean races for individual seats per district, with 50% plus one needed to win.
What they're saying: Michael Alfoni of Oregon Ranked Choice Voting Advocates said both methods are very similar, and switching from one to another now would be "an absolute mess."
"To go back and forth in front of voters, it makes us look like a clown car," he told city council members. "It's not going to build trust."
The bottom line: The city council can't change the new government structure on its own; a majority would have to agree to put any such proposals on a ballot, and it's unclear whether a third council member would agree.
What's next: Gonzalez plans to start that process by bringing all three proposals to the city council for public testimony and an initial vote next week, his office tells Axios.
More Portland stories
No stories could be found
Get a free daily digest of the most important news in your backyard with Axios Portland.