How to weigh in on new city commissioner salaries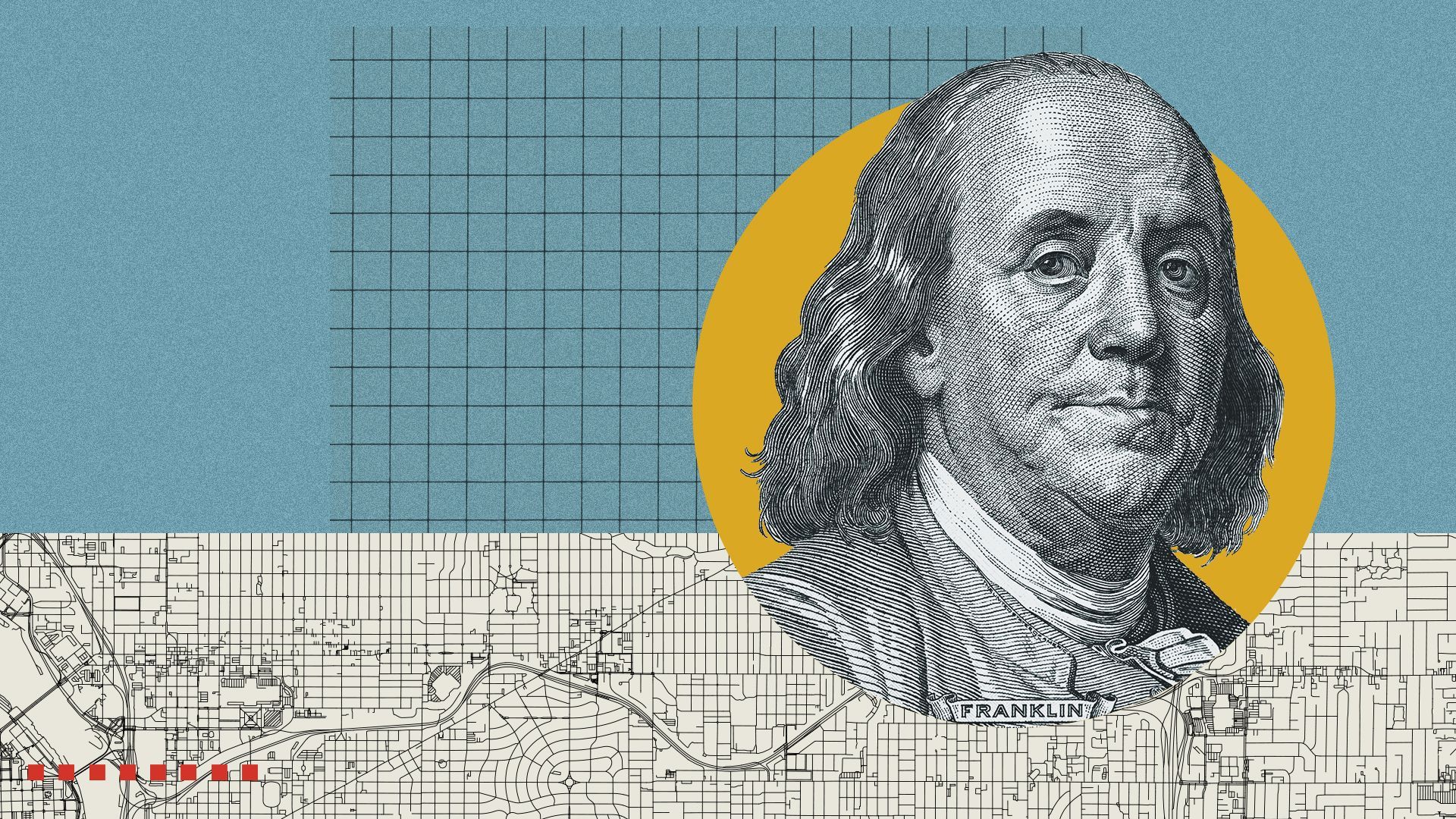 A final vote on pay for city commissioners under Portland's new government structure could come as early as next week, and the volunteers setting those salaries want more Portlanders to weigh in.
Why it matters: Salaries for elected officials are a critical piece of Portland's massive government makeover — a key consideration for anyone running for office and for taxpayers footing the bill.
Details: A draft proposal suggests $142,404 for council members and $175,463 for the mayor, up from $125,694 and $143,666 currently.
Driving the news: The final meeting with public comment was in late June, but the five-person salary commission is seeking more public input via an online survey through July 16.
More than 400 surveys have been returned but "we're definitely looking for more feedback," Abby Engers, a salary commission member, told Axios. "We are reading every single comment and taking them to heart."
The commission will finalize salaries as early as July 20 and no later than Aug. 1.
Catch up fast: Last fall, 57% of Portland voters approved significant changes to the city charter, including expanding the City Council from five members to 12. The transition is underway now and all elected offices will be up for grabs in the 2024 election.
Council members will be elected from districts for the first time.
They will no longer oversee specific city departments, but together will set policies for bureaus and the city as a whole.
Four districts will each get three council representatives.
The mayor will be elected citywide, be a tiebreaker on council votes and run the city along with a hired city manager to handle day-to-day operations.
How it works: "Our first guiding principle was around making sure that salary is not a barrier for anybody" running for office, Engers said.
"Commissioners in a lot of areas are part-time roles. And in Portland, they're not only full-time roles, but there's actually specific language in the charter that bans them from having any other kind of income," she said.
What they're saying: In the handful of written comments submitted so far — separate from the survey — some people have raised concerns about the overall salary expense for 12 council members. Others pushed for a real living wage and urged commissioners to look outside Oregon for comparisons.
People who gave feedback have "had some good, nuanced criticism of the work that we've been doing," Engers said.
But there have also been "knee-jerk" reactions, she said, "like 'I can't believe they're doing less work and they're getting more money.' That's not what is happening at all."
The big picture: In addition to setting salaries, a different volunteer commission is drawing the boundaries of Portland's four new voting districts.
"Basically, every city code has to be revised" to align laws with the structural changes voters put in place, Julia Meier, who is managing project engagement, told Axios. "There are many decisions that still need to be made."
More Portland stories
No stories could be found
Get a free daily digest of the most important news in your backyard with Axios Portland.