Temple leads study to reimagine elementary school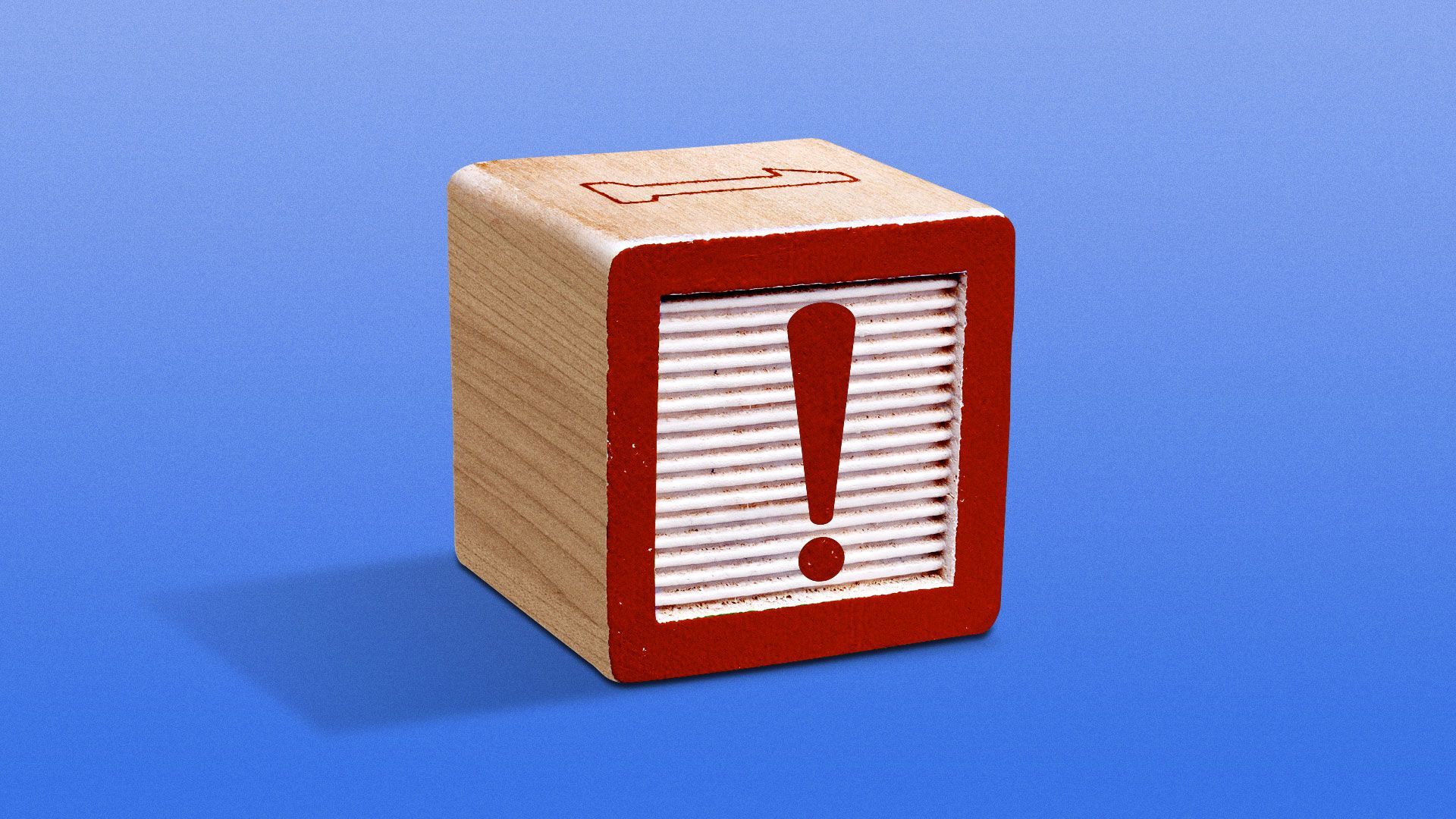 Temple professor Kathy Hirsh-Pasek sees an educational crisis in the U.S. that saps joy out of learning and turns students into rote memorizers.
Driving the news: Looking to change that outdated model, Temple is leading a five-year study that examines how to make elementary schools' classrooms more engaging and playful.
The study will focus on under-resourced schools around the country.
Why it matters: The basic model for teaching elementary students — often referred to as the "sage on a stage" approach, in which one teacher talks to 20-30 kids — hasn't changed much over the last few centuries, Axios' Michael Mooney writes.
The big picture: The pandemic set students back and led to widespread teacher burnout. Dropout rates skyrocketed.
And in a future where artificial intelligence will be able to handle a broad range of tasks, a student's ability to memorize and recite facts won't help build the skills needed to thrive.
What they're saying: The "Learning Through Play" study has the power to upend the status quo, leading to students who are better prepared to succeed in an increasingly technocratic society, researchers say.
"When you have something in the file cabinet, it's easier to pull it out than to rethink," says Hirsh-Pasek, director of the Temple Infant and Child Lab.
"But if we can … take those same file folders, take those same lesson plans, and reimagine them in a way that makes [teachers] happy and makes the students learn more, we have a real shot at changing education in America."
How it works: Researchers will work with dozens of teachers to build customized lesson plans for pre-K through fourth grade.
Students must become proficient at what Hirsh-Pasek calls the six Cs: collaboration, communication, content, critical thinking, creative imagination and confidence.
Through classroom observation and teacher surveys, researchers will evaluate how the teaching process changed, whether classrooms became more playful, and whether students engaged in deeper learning.
Context: Temple is conducting the study with seven other institutions, including the University of Chicago and Southern Methodist University, and the help of roughly $20 million from the LEGO Foundation.
The interactive model has already been piloted in schools in Pennsylvania, Michigan and New Hampshire, where they're seeing positive early signs, Hirsh-Pasek tells Axios.
The bottom line: Hirsh-Pasek says prioritizing input from teachers is crucial since their voices are often dismissed when discussing how to improve the educational system.
"We're doing it with teachers, not at teachers, not for teachers," she tells Axios.
More Philadelphia stories
No stories could be found
Get a free daily digest of the most important news in your backyard with Axios Philadelphia.