Lower Arkansas may be key to U.S. lithium supply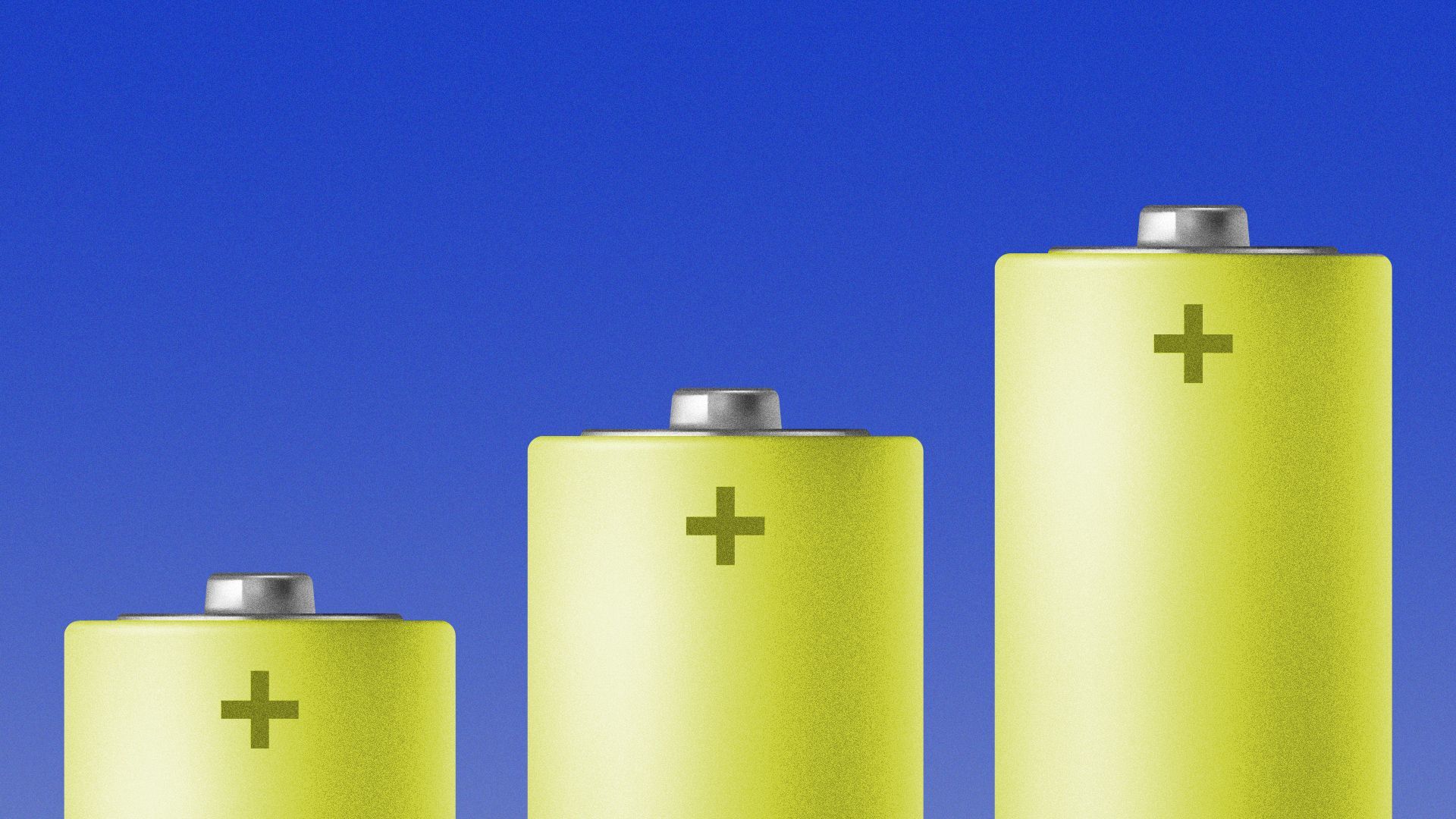 Standard Lithium (SLI) says it will cost $1.27 billion to build a production plant that siphons metal from water trapped in the Smackover Formation.
What's happening: The Canadian company this week released results of a preliminary feasibility study to evaluate the economics of building wells, pipelines, a plant and ancillary operations near Magnolia in southwest Arkansas.
Why it matters: The operation could increase U.S. production of lithium by 600%.
The metal is a key ingredient in rechargeable batteries — the most expensive part of an electric car.
A rich strike in the formation may help advance the nation's EV industry and be an economic boon for south Arkansas.
The big picture: The race is on between upstart SLI and oil behemoth ExxonMobil. The Wall Street Journal reported last month that Exxon plans to build one of the world's largest lithium processing plants near Magnolia, though the company wouldn't comment on the story.
The Journal says the planned Exxon plant can produce 75,000-100,000 tons of lithium annually, more than double SLI's high estimate of 35,000 tons.
Silver Peak mine in Nevada is the only lithium operation in the U.S. and produces about 5,000 tons, or roughly 2% of the world's annual need.
Backstory: SLI, which holds land leases throughout southern Arkansas, started building a demonstration plant in 2018 to capture lithium from brine brought to the surface by chemical company Lanxess, near El Dorado.
Lanxess extracts bromine from the formation's water, then pumps that water back into the ground; SLI's process is akin to adding a filter onto the end of the routine.
Yes, but: Even as SLI was proving its theory near El Dorado, it's been drilling exploratory wells, checking lithium concentration levels.
In conversations with Axios earlier this year, CEO Robert Mintak was guardedly optimistic about wells drilled in southwest Arkansas and east Texas.
Details: The preliminary study said concentrations in southwest Arkansas are high enough to support operating an SLI extraction plant for 20 years.
Brine will be pumped from supply wells to the facility and processed with technology from Koch Industries.
Much like at the demonstration plant, the water will then be returned to injection wells and back into the formation.
What's next: The key word in SLI's announcement is "preliminary." The company can now go ahead with a full feasibility study, which should be complete sometime next year.
Construction on a plant could begin in 2025, with lithium first being produced sometime in 2027.
An SLI spokesperson told Axios via email the company will soon release results from a feasibility study for its Lanxess project near El Dorado.
Go deeper:
More NW Arkansas stories
No stories could be found
Get a free daily digest of the most important news in your backyard with Axios NW Arkansas.