Exxon is "actively exploring" the lithium market as EV demand grows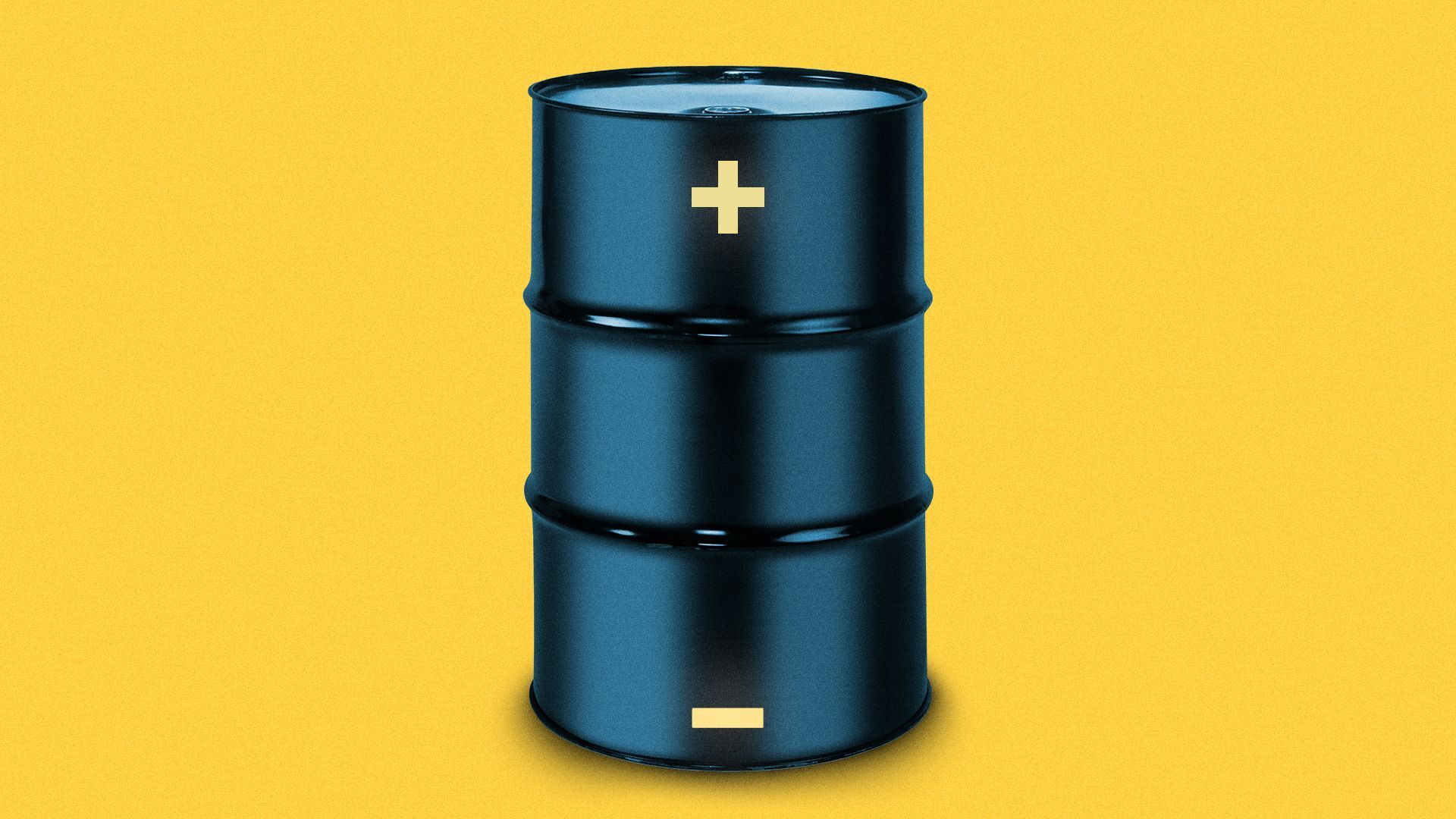 Exxon CEO Darren Woods gave the strongest confirmation yet of the company's interest in lithium as electric vehicles boost demand.
Why it matters: Multiple U.S. oil companies see extraction and processing meshing with their skillsets — and now the most powerful player is among them.
Driving the news: "We're actively exploring that opportunity set and like what we're seeing so far," Woods told analysts on Exxon's earnings call Friday.
Lithium is "really an extension of a lot of the current capabilities that we have."
State of play: "It requires a good understanding of the subsurface, requires a good understanding of reservoir management, requires drilling and injections," Woods said.
Processing brine water to pull out lithium is "very consistent" with what occurs at Exxon refineries and chemical plants, he said.
Woods argued Exxon can bring cost advantages and environmental ones to bear, contrasting what they're exploring to "open mining" in other nations.
What we don't know: A lot! Woods cautioned: "We're still early in evaluating the opportunity."
Exxon has been said to be acquiring acreage in Arkansas, but reported investment levels are small relative to its budget.
And Exxon's not commenting on a WSJ report that it plans to build one of the world's largest processing plants there.
The big picture: Chevron CEO Mike Wirth recently told Axios that his company may venture into lithium.
Energy Intelligence reports that Pioneer Natural Resources "is in a similar initial conceptual evaluation stage."
Occidental Petroleum is the "farthest along" as a subsidiary explores lithium brine mining tech that integrates into geothermal operations, they report.
Reality check: Oil companies are hardly ceding transportation to electricity over their core petro-products.
Exxon, Chevron and the wider industry have recently attacked draft EPA climate rules for vehicles, arguing they're overly-reliant on EVs.
They say standards should better encourage a range of technologies — EVs, hybrids, more efficient petroleum engines, renewable fuels and more.
Zoom out: Global lithium demand is rising fast. EV batteries and stationary storage are key reasons.
Lithium demand tripled between 2017 and 2022, per International Energy Agency data, with lots more to come.
The bottom line: Lithium remains tiny compared to the fossil fuel sector, but demand may get too big for Big Oil to ignore.
Go deeper