Chevron's CEO talks renewables, lithium and COP28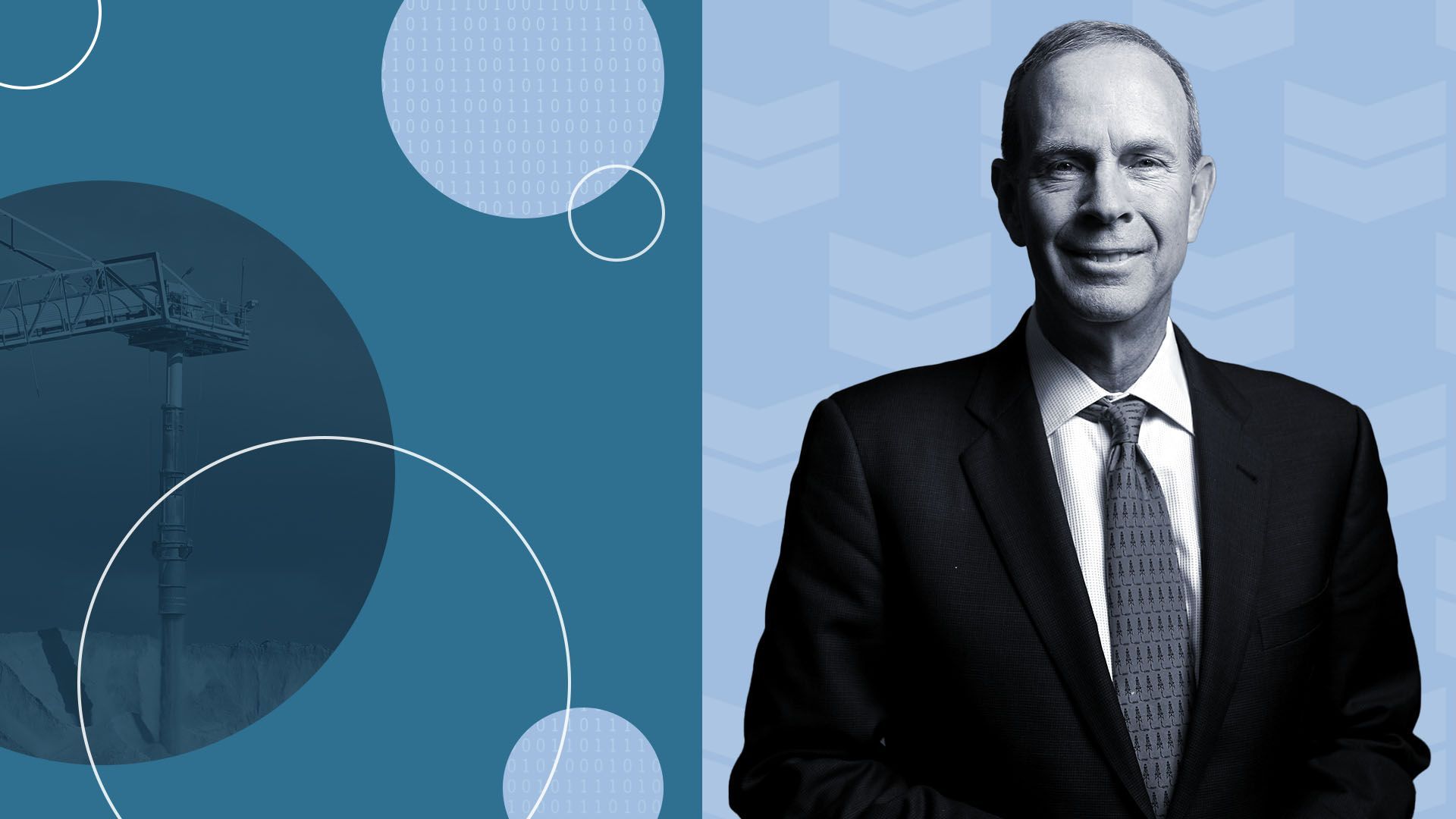 Chevron CEO Mike Wirth doesn't rule out getting into the lithium business but shows no interest in wind and solar.
Driving the news: Wirth noted lithium — a key EV battery input — can be extracted from brines produced through oil and gas development.
"We've looked at ... adjacencies to our business, and lithium could be one of those," he told Axios exclusively on Tuesday.
State of play: Wirth cautioned he didn't want to overstate the possibility of lithium ventures (Chevron previously sold its interest in a California effort).
But he contrasted it with wind and solar. "There's a lot of good developers out there in the U.S. and around the world that can do wind and solar projects better than we can."
Why it matters: Wirth's posture says plenty about the oil giant's wider approach to energy transition. The comments also crystallize a strategic split between Exxon and Chevron, compared with European peers like Shell and BP.
The big picture: European majors, which have been more aggressive on climate, include wind, solar and power services in their diversification efforts.
U.S. giants are focusing more narrowly on areas they see as adjacent to their fossil fuel business and expertise, such as carbon capture, hydrogen and renewable transport fuels.
Wirth also cited Chevron's investments in startups working on geothermal, which requires drilling and subsurface knowledge.
Here's more from Wirth, who spoke with Axios editors and reporters as smoke from Canada's wildfires drifted over the Washington, D.C., region...
🌍 UN summit: Wirth said he backs efforts by Sultan Ahmed al-Jaber, the UAE official leading this year's talks, to bring the oil and gas industry more deeply into the process — something climate activists and other critics fear will weaken the outcome.
He argued his sector brings needed knowledge and balance sheets for large-scale projects, but that Chevron is still evaluating its participation as summit planning proceeds.
Wirth discussed the oil and gas industry "Global Decarbonization Alliance" that's one of al-Jaber's COP28 initiatives.
Al-Jaber's goal is to expand climate commitments and other efforts that Western majors have made to small and state-owned players, Wirth said.
Meanwhile, he said the Washington, D.C.-based Atlantic Council is "quite involved."
🖥️ Artificial intelligence: Chevron's chief believes "there are going to be a lot of things in our industry that are going to be fundamentally changed through AI."
"We've been working with OpenAI for multiple years now on technologies that could work in our industry," Wirth said. He noted oil giants generate immense datasets on geological characteristics and more.
Wirth talked up AI and other advanced computing's ability to boost safety, asset reliability, geological understanding and carbon capture advances (to name a few!).
📝 Permitting: Wirth said he hopes Congress will take another swing at permitting following the "positive" but limited deal in the debt ceiling bill.
Goals include limits on judicial challenges to projects, and a better process for permitting injection wells used in carbon storage.
"Permitting used to be the way you build things" with proper consideration, but "permitting is now used to not build things in this country."
The other side: Activists fear that "permitting reform" will erode protections for communities next to fossil fuel projects.
Andrew Freedman contributed.
Go deeper