Air quality in northern U.S. plummets from wildfires raging across Canada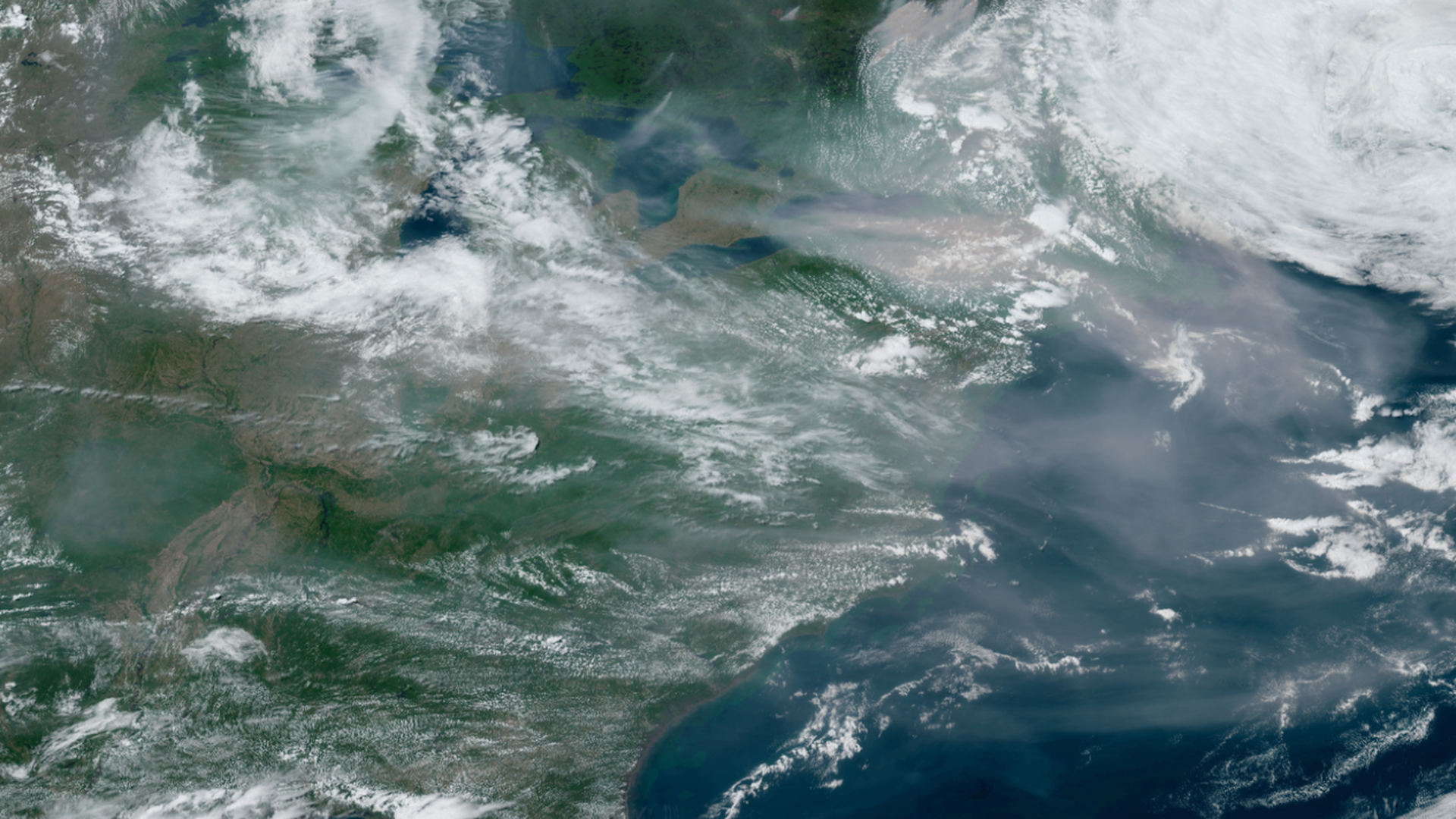 Editor's note: For the latest on this story, follow this link.
Air quality across the northeastern U.S. and Canada has plummeted to unhealthy levels due to smoke from wildfires burning from Yukon to Nova Scotia, which caused a thick haze in New York and many other cities.
Why it matters: Because of the smoke that drifted over Tuesday and other forms of air pollution, New York City, Detroit and Toronto had among the worst air quality of all cities around the world overnight.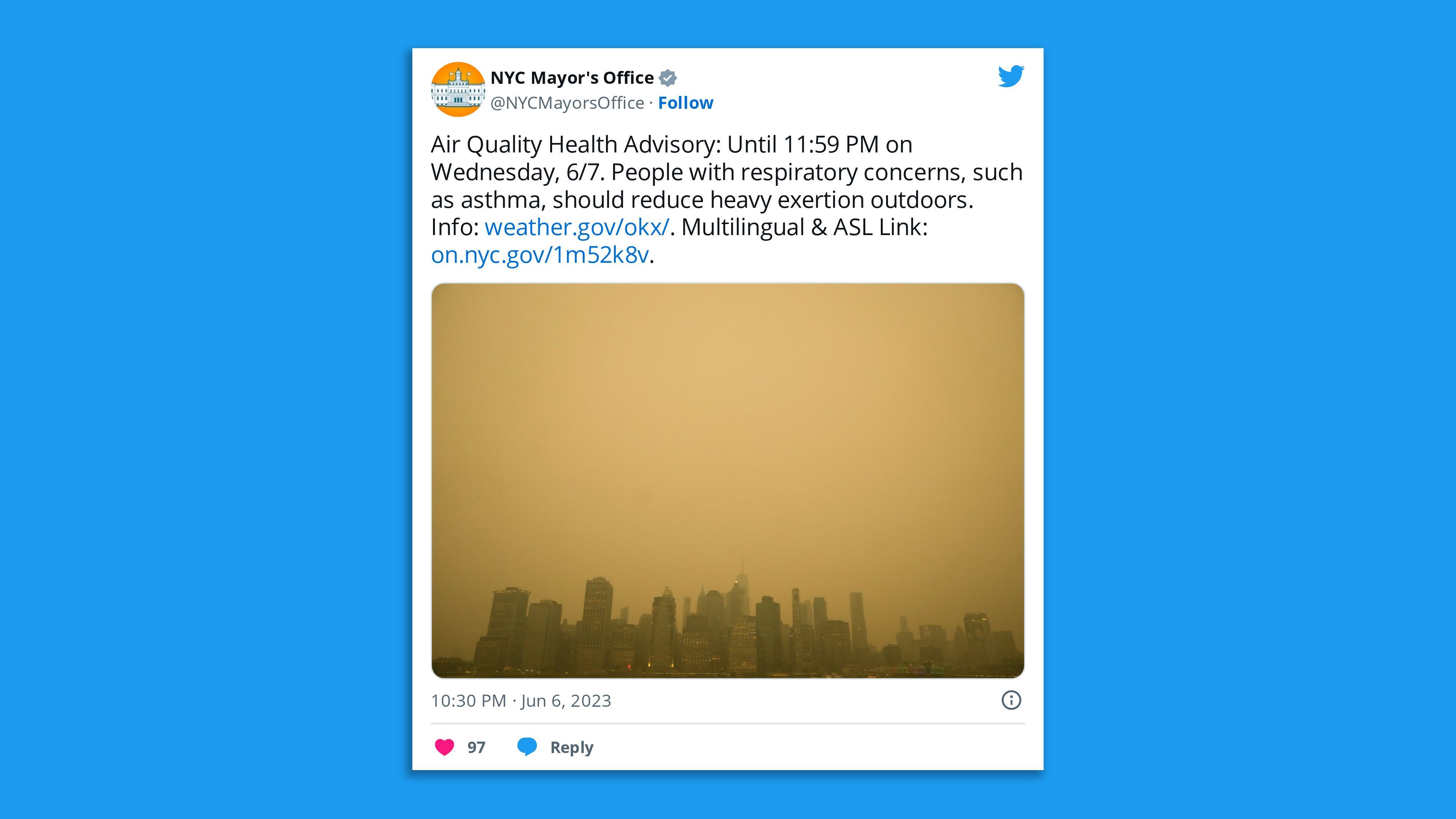 People hundreds of miles away from wildfires can still be negatively affected by hazardous microscopic particles they produce, which can trigger inflammation in the lungs when inhaled and can worsen medical conditions like asthma and heart disease.
Threat level: Air quality advisories were affecting up to 100 million people across the U.S. Tuesday, from the U.S. Northeast to the Midwest and Texas.
The situation was particularly grave in New York City, where outdoor activities were canceled for all New York City public schools Wednesday due to the smoke and air quality reaching very unhealthy levels.
N.Y.C. Mayor Eric Adams issued a statement urging all New Yorkers to limit outdoor activity to the greatest extent possible. His office advised older adults or people with heart or breathing problems who needed to be outside to "wear a high-quality mask," such as an N95 or KN95 face covering.
Driving the news: Canadian officials warned on Monday that the country is on pace to see one of its worst wildfire seasons on record from ongoing drought conditions and warming temperatures and for citizens to prepare for a long summer.
By the numbers: New York City ranked worst in the world for air pollution for much of Tuesday evening before Delhi, India, briefly overtook it overnight, according to IQAir, a Swiss air quality technology company. As of early Wednesday though, the American city retook the top spot.
Detroit came in fourth and Toronto 21st early Wednesday, after the Canadian city featured in the top-five for much of Tuesday.
Meanwhile, Canada, which is at its highest preparedness level for wildfires, saw at least nine new flare-ups on Tuesday.
At least 415 active fires were burning across the country, including 238 that were out of control, according to the Canadian Interagency Fire Center.
158 were burning in Quebec, 70 in Alberta, 68 in British Columbia and 79 in Ontario.
Of note: In a typical year, wildfires in Quebec will have burnt 297 hectares (around 734 acres) around this time.
However, at least 431 fires have already ravaged 382,100 hectares (roughly 944,190 acres) in the province this year, according to Quebec's fire prevention agency.
Nova Scotia has also seen its largest wildfire on record this year, that being an ongoing, out-of-control fire near Barrington Lake in Shelburne County that has spread to around 24,980 hectares in size (around 61,727 acres).
Overall, wildfires have burnt over 3.7 million hectares (approximately 9.1 million acres) in Canada so far this year.
Thought bubble, via Axios' Andrew Freedman: The whole weather pattern lately has been extreme, with a massive heat dome roaming over Canada.
These significant high-pressure areas have been observed more frequently and in greater intensity in recent years, and lead to record-breaking heat waves.
With sinking air underneath these high-pressure zones, the air becomes especially hot and dry, causing critical fire weather conditions. This is becoming more common due to human-caused climate change.
The big picture: In the U.S., at least 236 wildfires were actively burning on Monday, including eight large, uncontained fires, according to the National Interagency Fire Center.
What's next: Officials in the northeastern U.S., Midwest and Mid-Atlantic were warning of more poor air quality on Wednesday.
Observations and models were showing an even more serious smoke situation was likely Wednesday.
In photos: Smoke impact across northern U.S.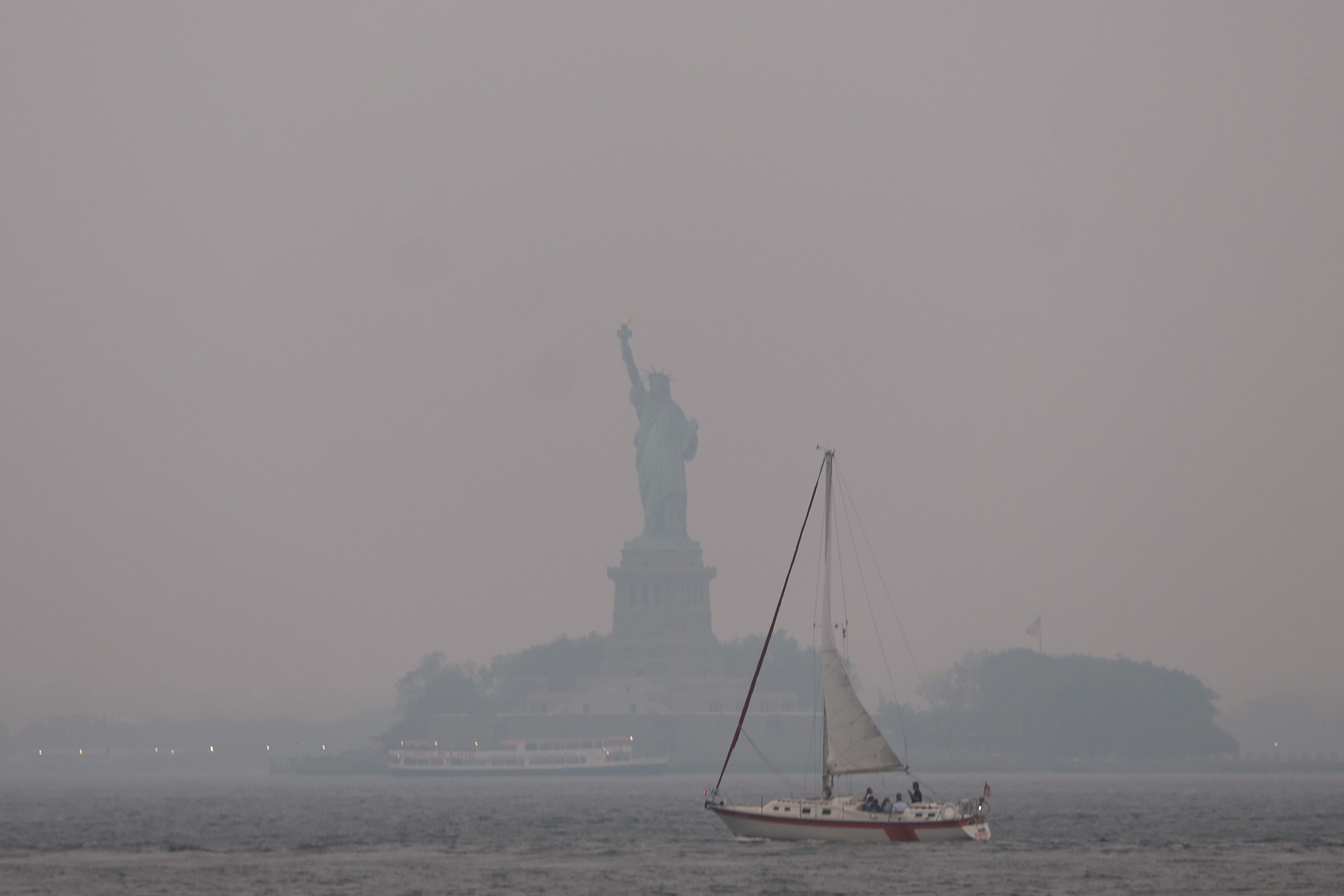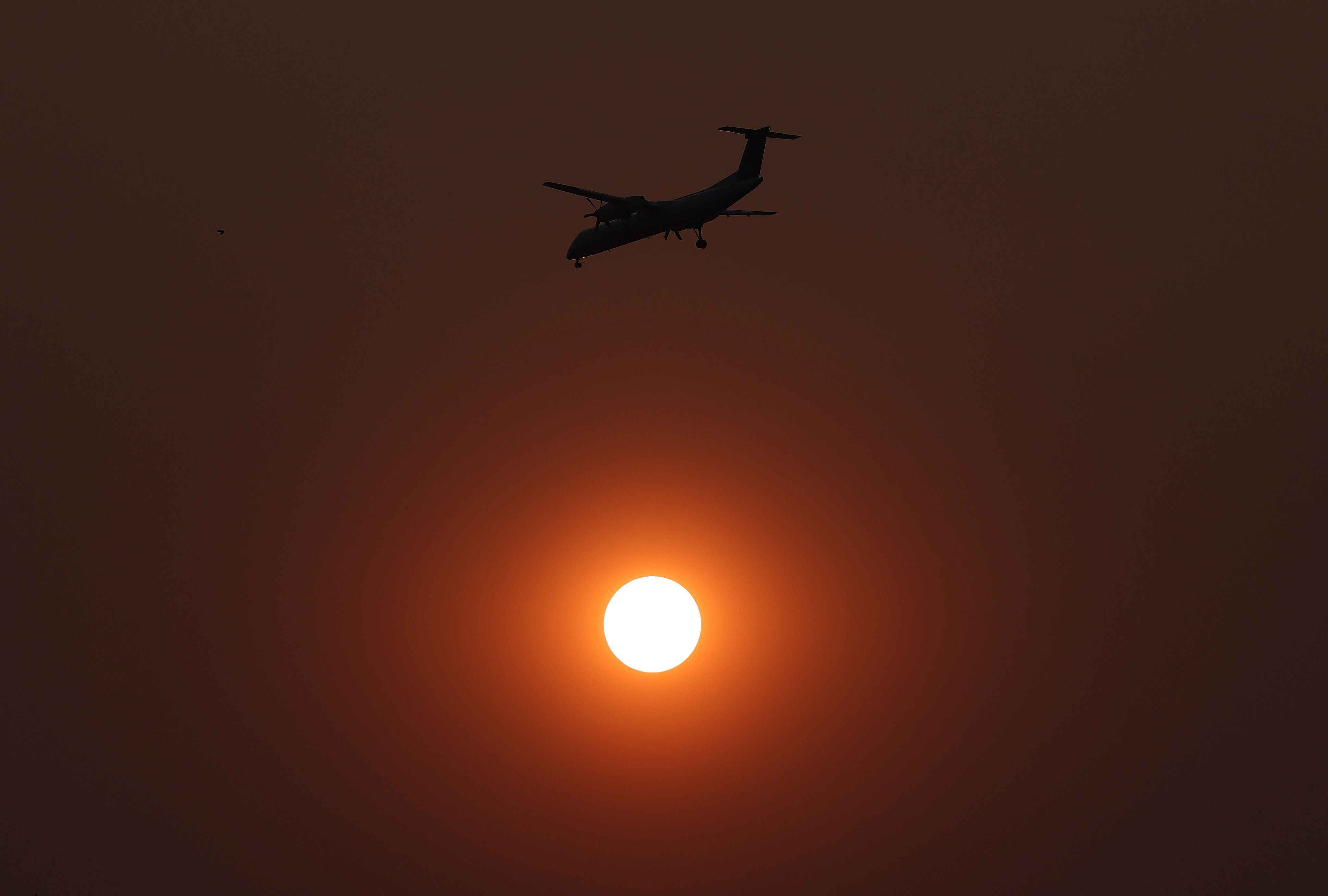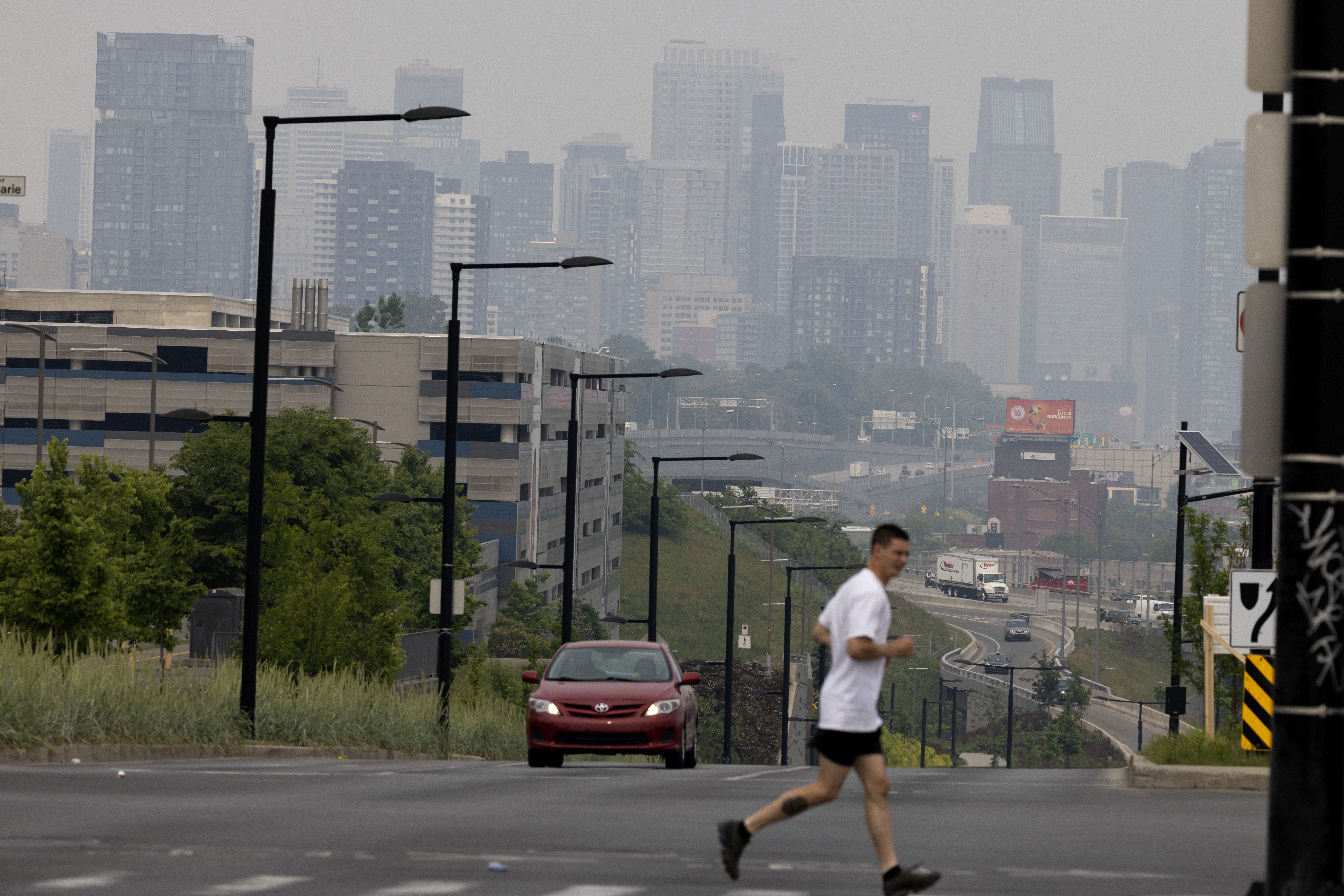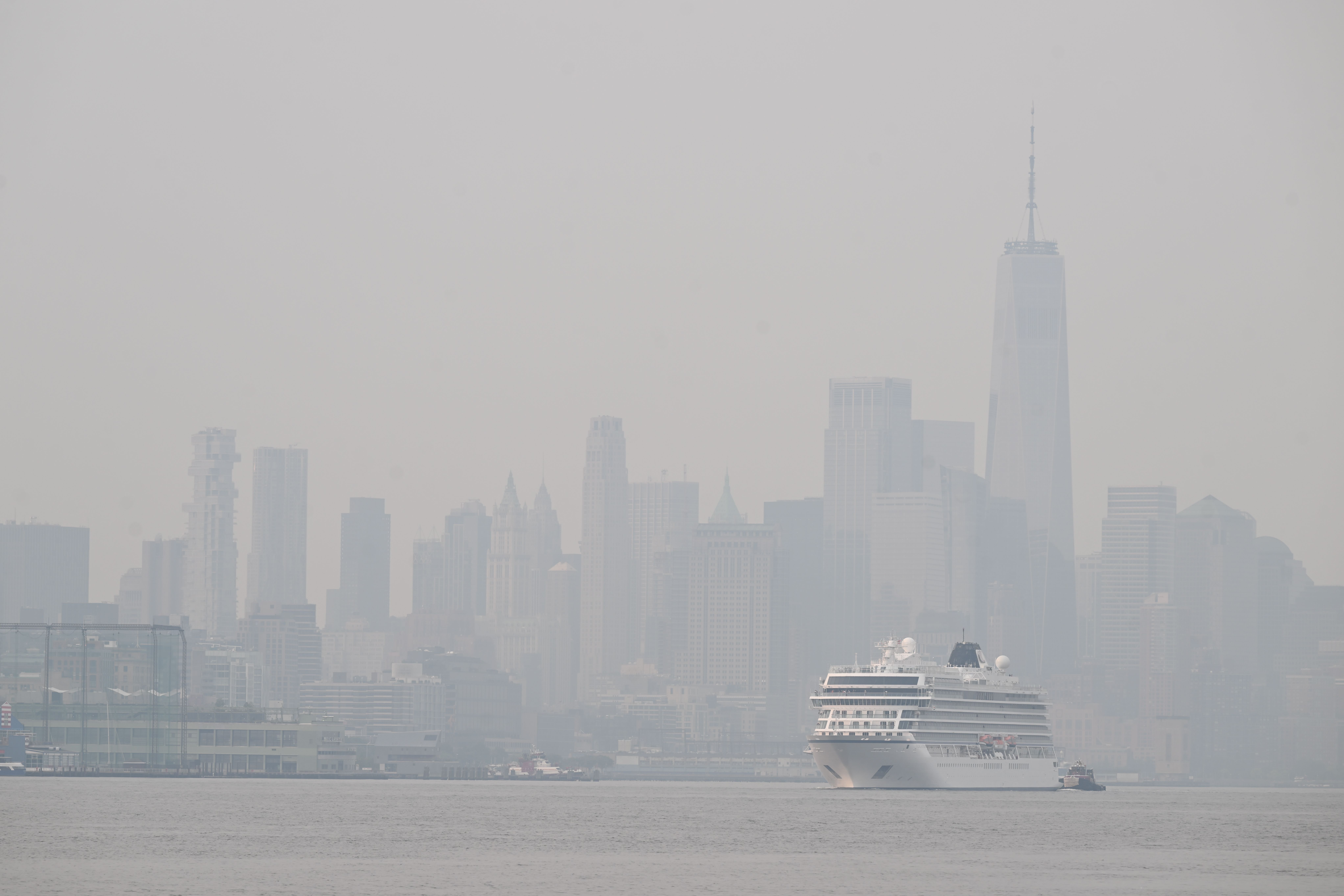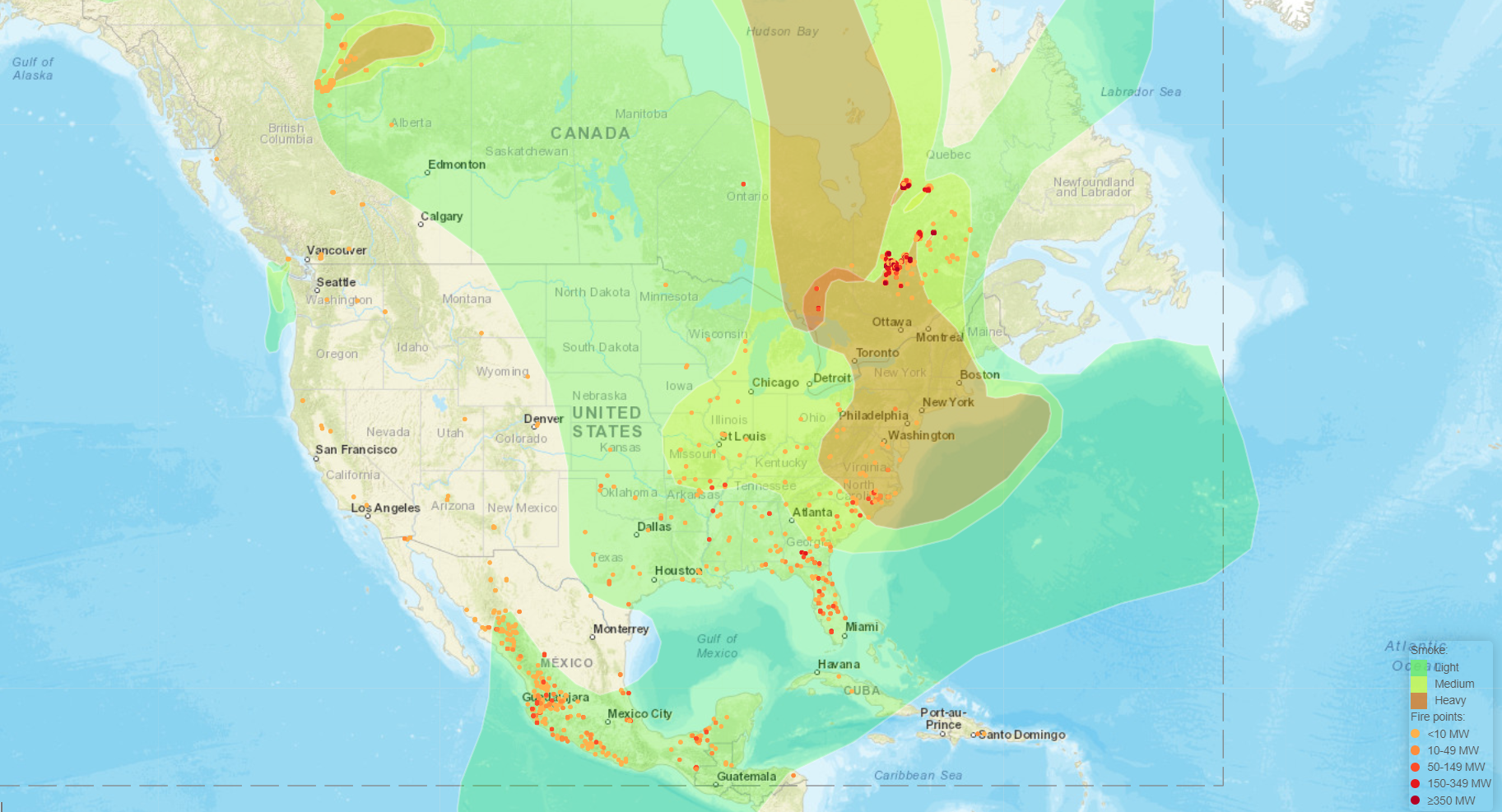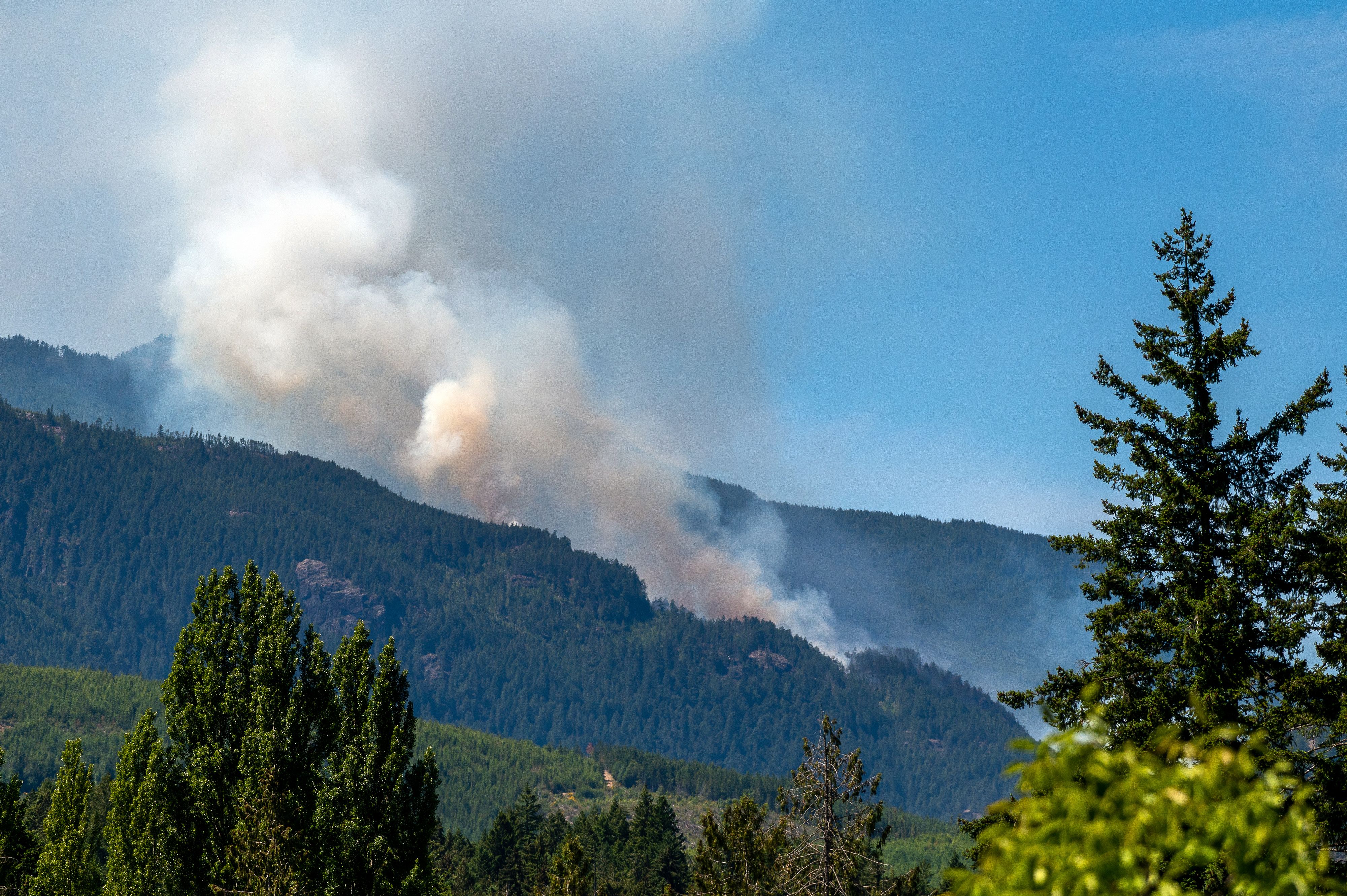 Go deeper ... Study: Increased wildfire risk could delay ozone layer's recovery
Editor's note: This article has been updated with new details throughout.
Go deeper