Smoke from Canada's wildfires prompts air quality alerts across U.S.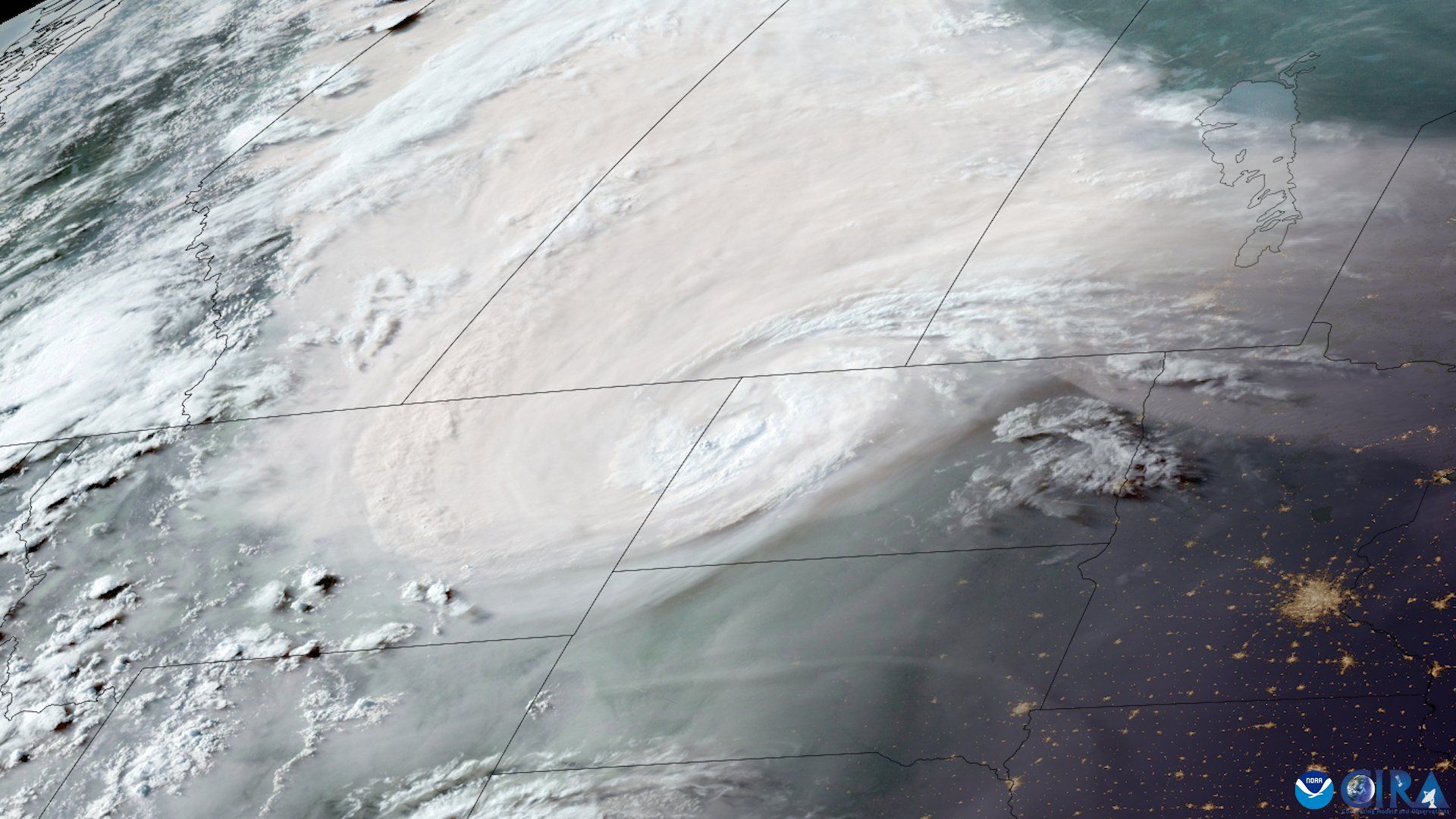 Smoke from Canada's wildfires has drifted across the border and prompted air quality alerts across multiple U.S. states over the weekend.
Why it matters: Wildfire smoke poses a threat to people's health even when hundreds of miles from the fire sites because of its harmful microscopic particles, studies show.
Threat level: States including Colorado, Utah, Montana and Idaho issued air quality alerts and advisories due to the dozens of fires burning across western Canada over the weekend.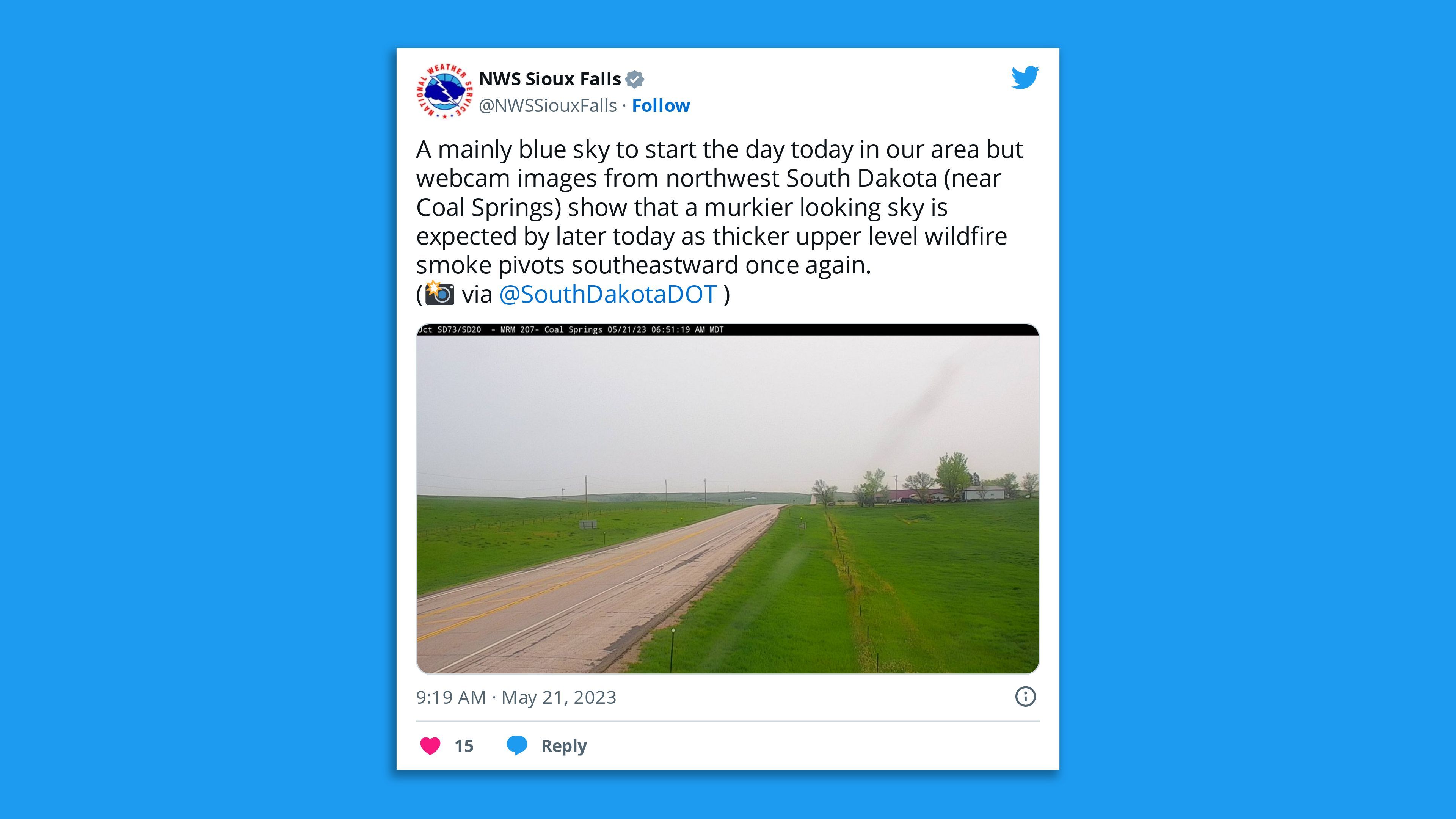 State of play: Nearly all of Montana was affected by the smoke Sunday and hazy conditions were expected to continue through Monday. The National Weather Service's Glasgow, Montana, office recommended people with respiratory illnesses remain indoors and urged drivers to take precautions.
Colorado's Department of Public Health and Environment noted that while air quality conditions had improved across much of the east of the state on Sunday, "another plume of wildfire smoke is approaching" from the north.
Utah's Department of Environmental Quality warned air quality would remain "unhealthy for sensitive groups" through Monday.
Meanwhile, smoky conditions remained in parts of North Dakota Sunday and the NWS' office in Sioux Falls, South Dakota, forecast "plenty of high-altitude smoke" would linger across the region through Tuesday.
Context: Studies show that climate change is leading to larger, more intense and frequent wildfires.
The bottom line: Smoke will continue to impact the northern tier of the U.S. as Canada deals with a wildfire crisis that is setting it up for a long and damaging season.
Go deeper: Record 64M Americans facing daily spikes in deadly particle pollution
Go deeper