Smoke blankets U.S. West as wildfires rage, raising health risks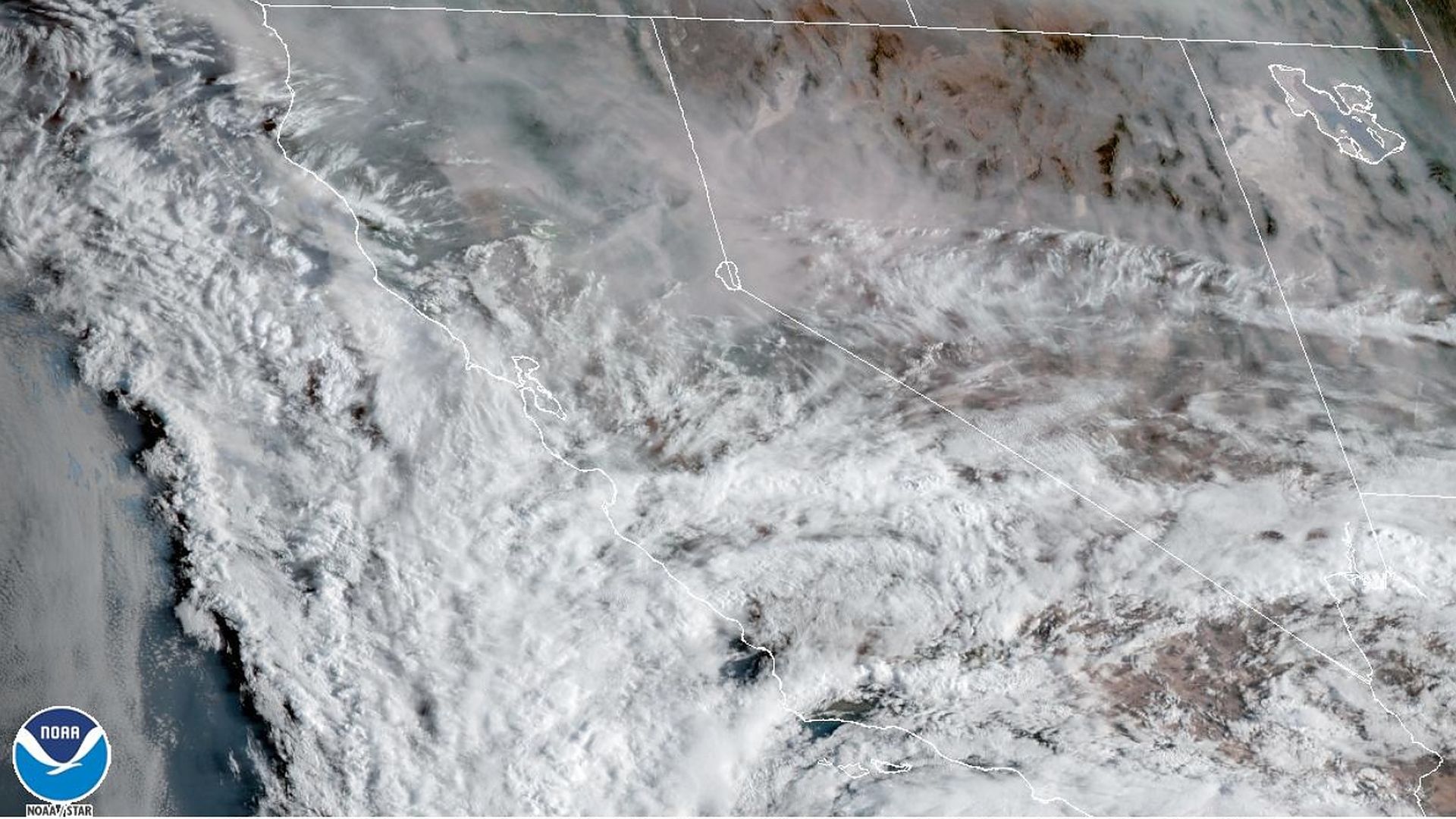 Dozens of large wildfires covered the U.S. West in smoke over the weekend, triggering air quality alerts across the region.
Why it matters: Wildfire smoke, especially when it coincides with high temperatures, can be hazardous to the health of humans even hundreds of miles away from the actual fire because it carries harmful microscopic particles that can trigger inflammation in the lungs.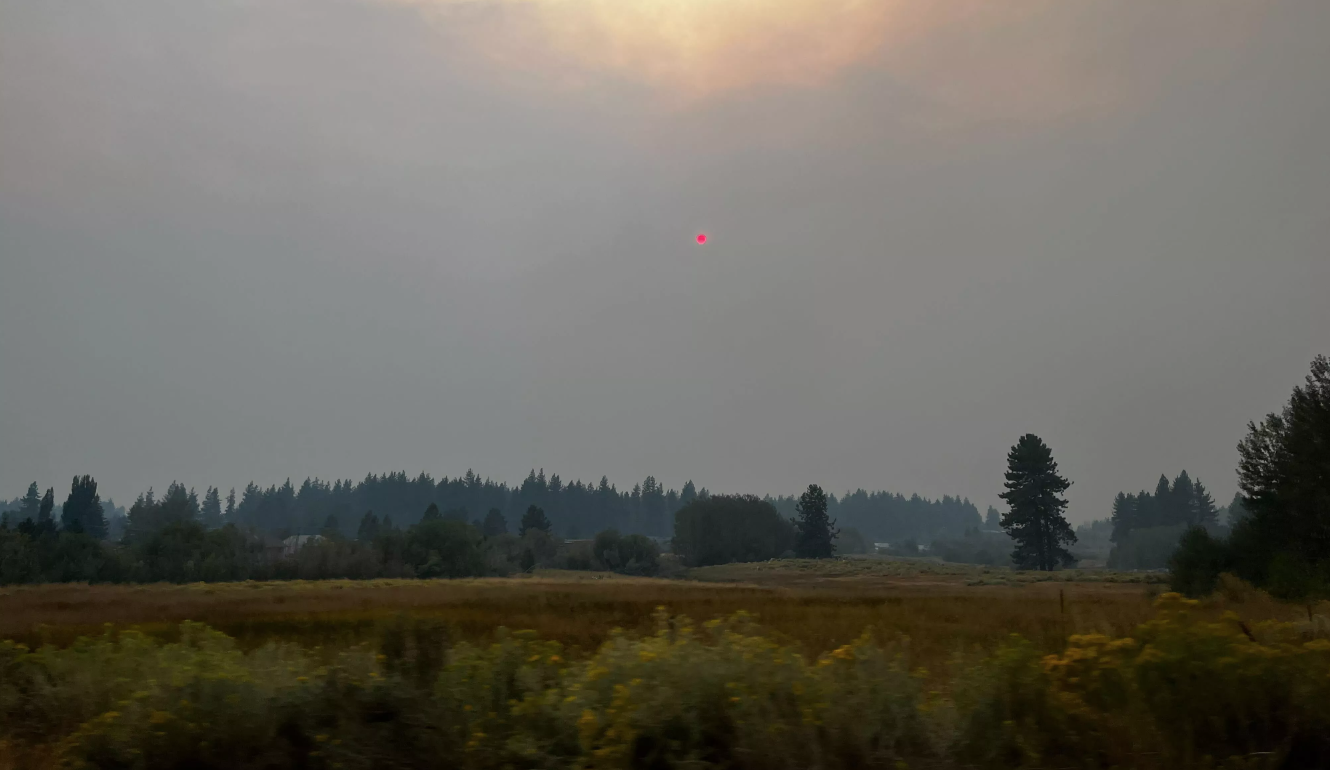 Threat level: A study published in The Lancet Planetary Health journal last year said that at least 33,000 people around the world die from pollution caused by wildfire smoke every year, though a disproportionate number of those deaths occur in Central and South America.
The study said the groups most at risk are children up to 9 years old and people over 80 years old.
By the numbers: At least 92 large wildfires or complex fires had burned nearly 728,000 acres in seven states as of Sunday, according to the latest data from the National Interagency Fire Center.
The big picture: Air quality alerts were in place across much of Washington, Oregon and Idaho on Sunday.
Zoom in: In Washington, authorities ordered evacuations over the Bolt Creek Fire, which has burned across some 7,600 acres. It's one of 14 large blazes burning in the state.
The Cedar Creek Fire that's triggered the evacuation of over 2,000 people in the Oakridge, Westfir, and High Prairie areas and destroyed nearly 86,000 acres, is one of 10 large wildfires burning in Oregon, per the NIFC. It was 0% contained as of Sunday.
Meanwhile, the destructive Mosquito and Fairview Fires were among 11 large fires burning in California.
Cal Fire reported wet weather from Tropical Storm Kay helped containment efforts in the deadly Fairview Fire, near Hemet, to 49% Sunday. It's burned over 28,300 acres.
Thunderstorms in the state did not reach the Mosquito Fire, near Foresthill, and it remained 10% contained after razing more than 46,500 acres, per Cal Fire.
What we're watching: Air quality conditions were improving on Sunday night and were expected to continue to clear out by Monday afternoon, according to the NW Clean Air Agency.
Of note: Nearly 49,700 fires have burned over 6.6 million acres across the U.S. so far this fire season, well above 10-year averages for previous seasons, per the NIFC.
Editor's note: This article has been updated with new details throughout.
Go deeper