California fire creating its own weather as dozens of blazes burn across U.S.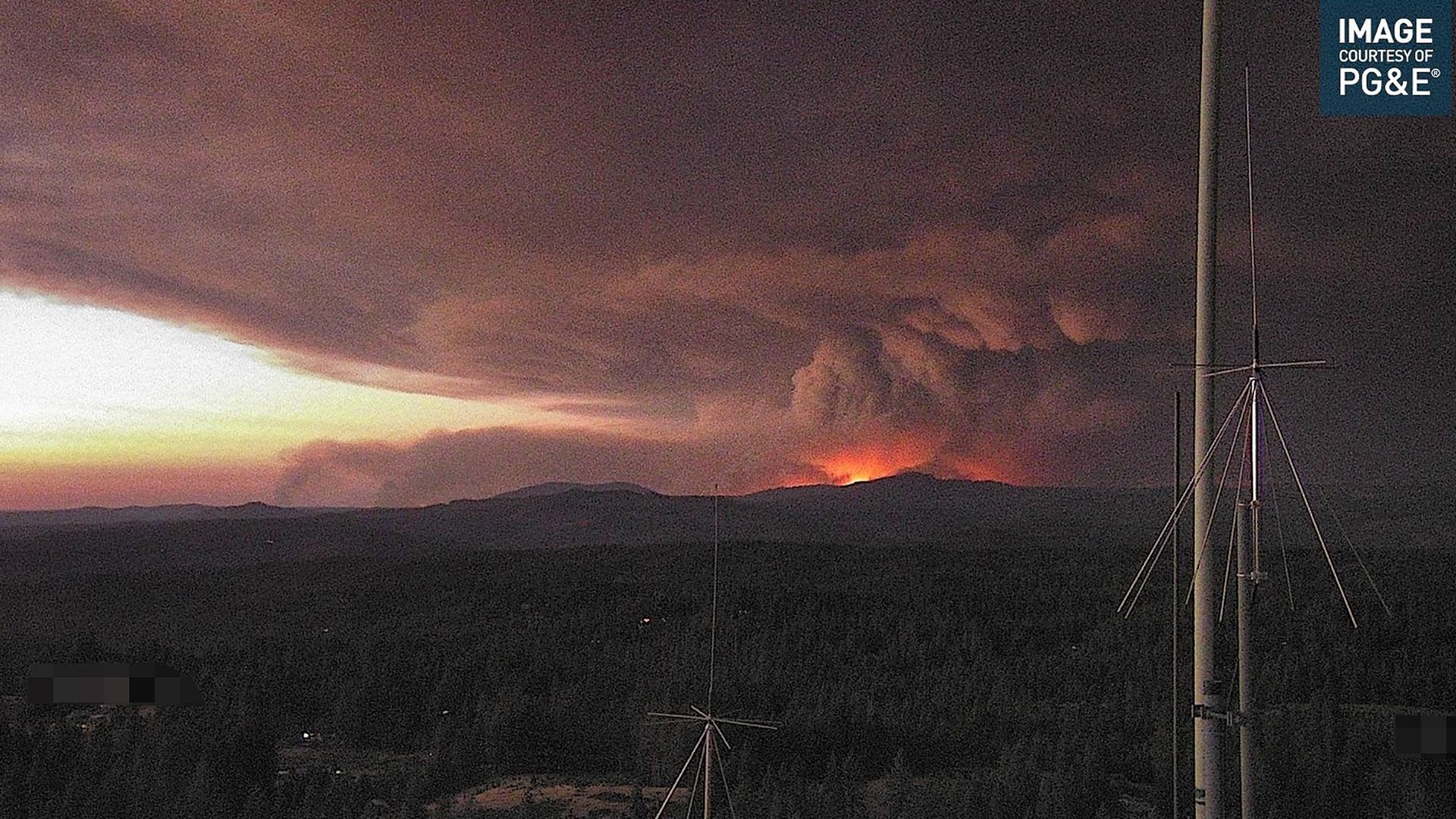 California Gov. Gavin Newsom declared a state of emergency for counties threatened by the dangerous Fairview and Mosquito Fires Thursday, as firefighters across the drought-ravaged western U.S. battled scores of wildfires in the searing heat.
Driving the news: Both the deadly Fairview Fire in Riverside County and the Mosquito Fire in El Dorado and Placer counties that jumped a river Thursday are "threatening multiple communities and critical infrastructure, forcing the evacuation of tens of thousands of residents," per Newsom's statement.
Threat level: As more critical fire weather threats were expected across the western Pacific Northwest on Friday, 71 large fires were burning across eight states, mostly in the western U.S., according to the latest information from the National Interagency Fire Center (NIFC).
In California, smoke from the wildfires is placing extra pressure on the state's already-strained energy grid — where a Flex Alert urging residents to conserve energy has been in effect for nine days straight.
Thursday's alert was extended by two hours to run from 3-10pm local time and the state has so far avoided widespread rolling blackouts after days of record heat.
What's happening: Southern California's Fairview Fire, which has killed two people, has swollen to more than 27,300 acres since igniting Monday and was at 5% containment. Mandatory evacuation orders were in effect for several neighborhoods.
The Mosquito Fire triggered fresh evacuations after jumping the American River into El Dorado County on Thursday afternoon, and it sent a massive pyrocumulus cloud over the Sierra Nevada.
The uncontained blaze has razed more than 13,700 acres since igniting Tuesday and was burning homes and threatening infrastructure including the Ralston hydroelectric powerhouse, southeast of Sacramento, the Los Angeles Times reports.
Cal Fire spokesperson Chris Vestal said the "unpredictable" wildfire was creating its own weather patterns, per the New York Times.
What we're watching: Southern California Edison tweeted Thursday that "public safety power shutoffs" may be required due to the extreme heat and fire risk. The utility's website indicated most customers that could be impacted lived in Los Angeles, Riverside and Orange counties.
Elliot Mainzer, CEO of California ISO, the state's grid operator, said the smoke, along with cloud cover, was impacting solar power output and it was expected to cut generation by up to 1 gigawatt on Friday, per Bloomberg.
"Dangerous heat continues throughout central and northern California through the end of the week, with well above average temperatures building into the Pacific Northwest by the weekend," the National Weather Service said Friday.
Coastal Oregon and Washington face the threat of scorching heat and dangerous fire weather this weekend and expansive red flag warnings have been issued.
Oregon's two biggest electrical utilities said they may cut power to tens of thousands of customers as the NWS Storm Prediction Center warned of an elevated risk for fire weather on Friday.
Meanwhile, hazardous weather associated with Hurricane Kay's remnants was expected to begin entering southern California and parts of the Desert Southwest on Friday, with heavy rains, powerful winds and flash flooding expected.
By the numbers: The intensity of this year's fire season has been above the 10-year averages, with more than 49,300 fires so far burning over 6.3 million acres across the U.S., per the NIFC.
The 10-year averages at this point of the fire season is 42,115 fires and over 5.7 million burned acres.
The big picture: Human-caused climate change is projected to make heat waves and elevated temperatures hotter, more expansive and longer lasting in parts of the U.S., which is expected to exacerbate drought conditions across the country and escalate wildfire intensity, frequency and size.
In photos: Dozens of large wildfires ravage western U.S.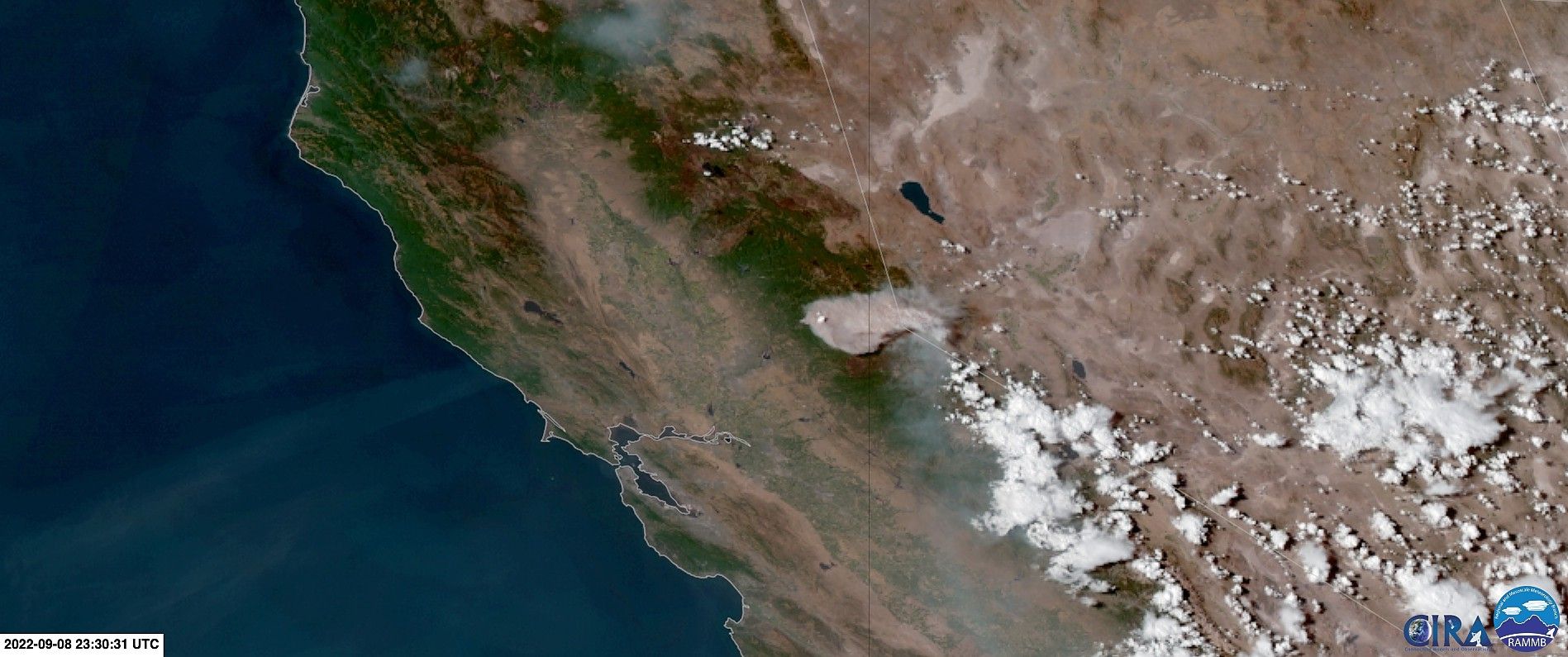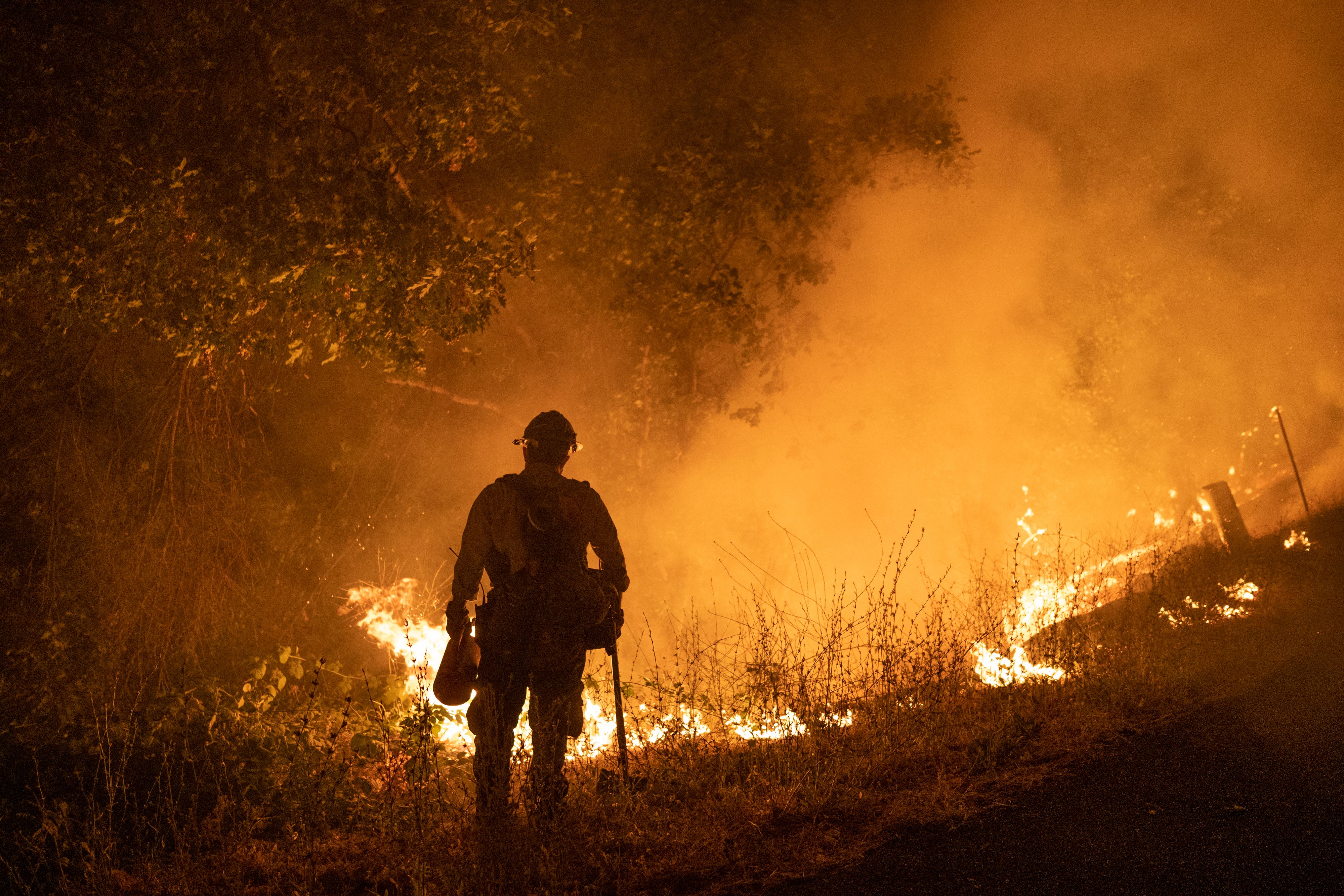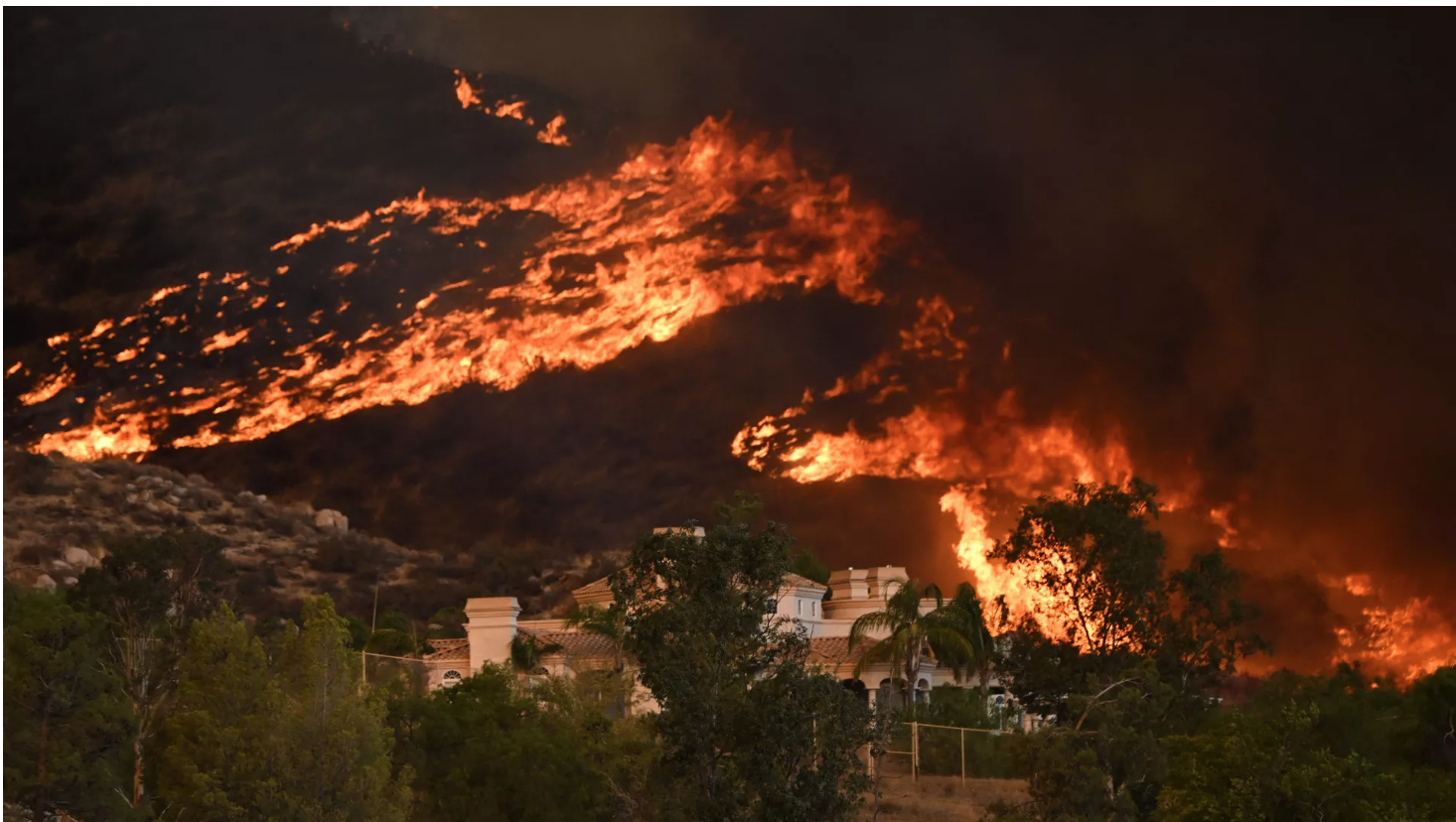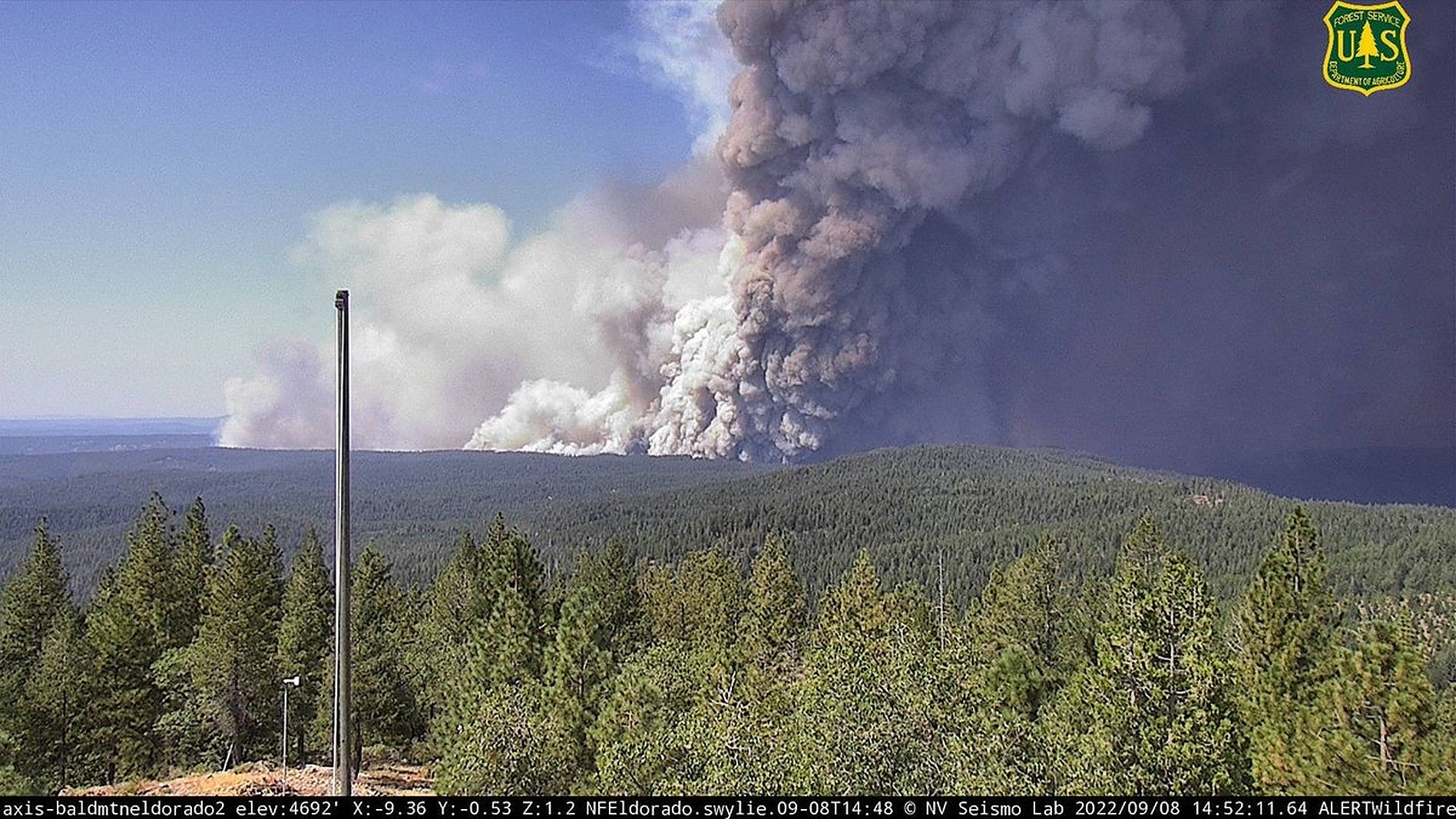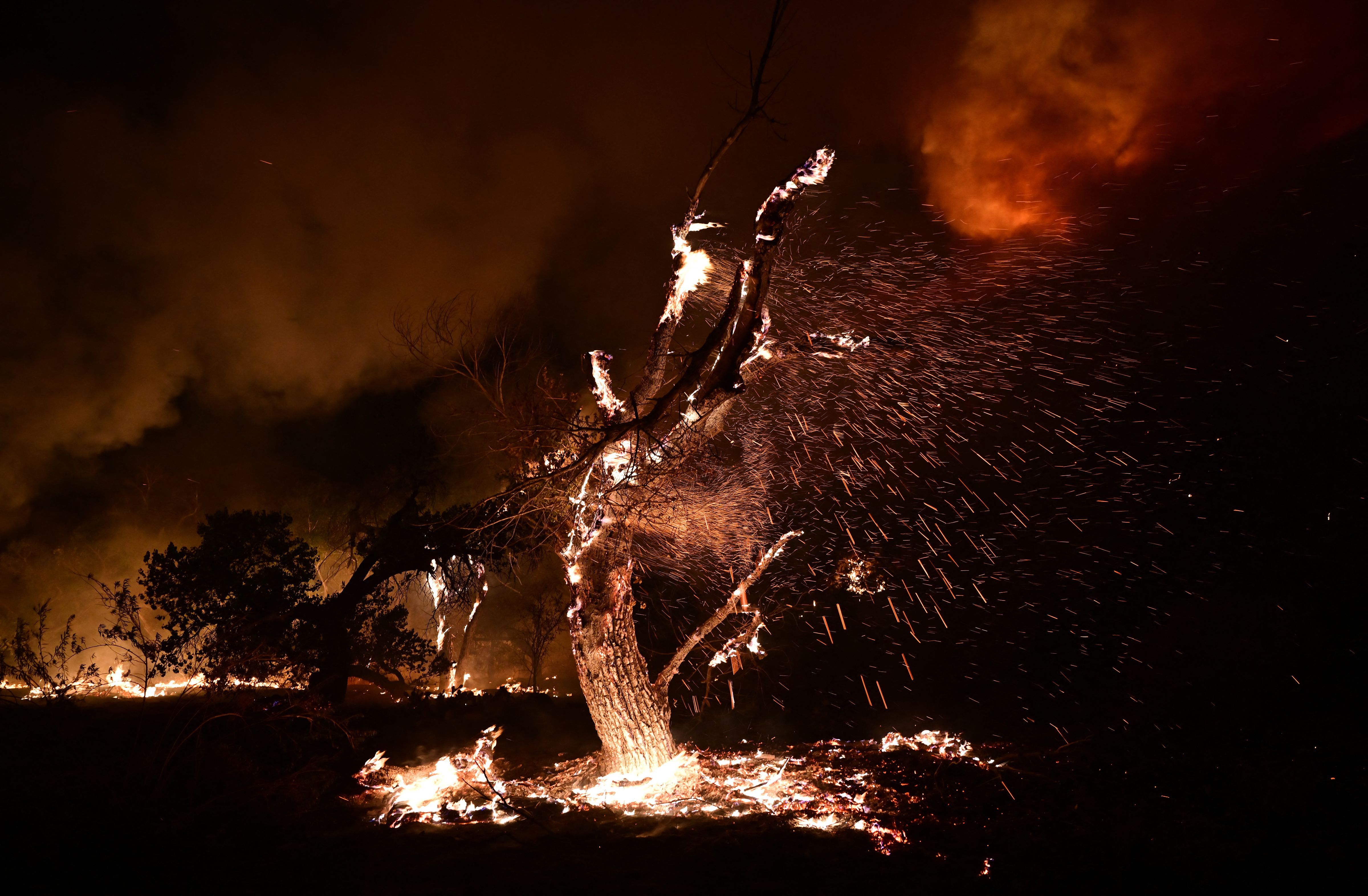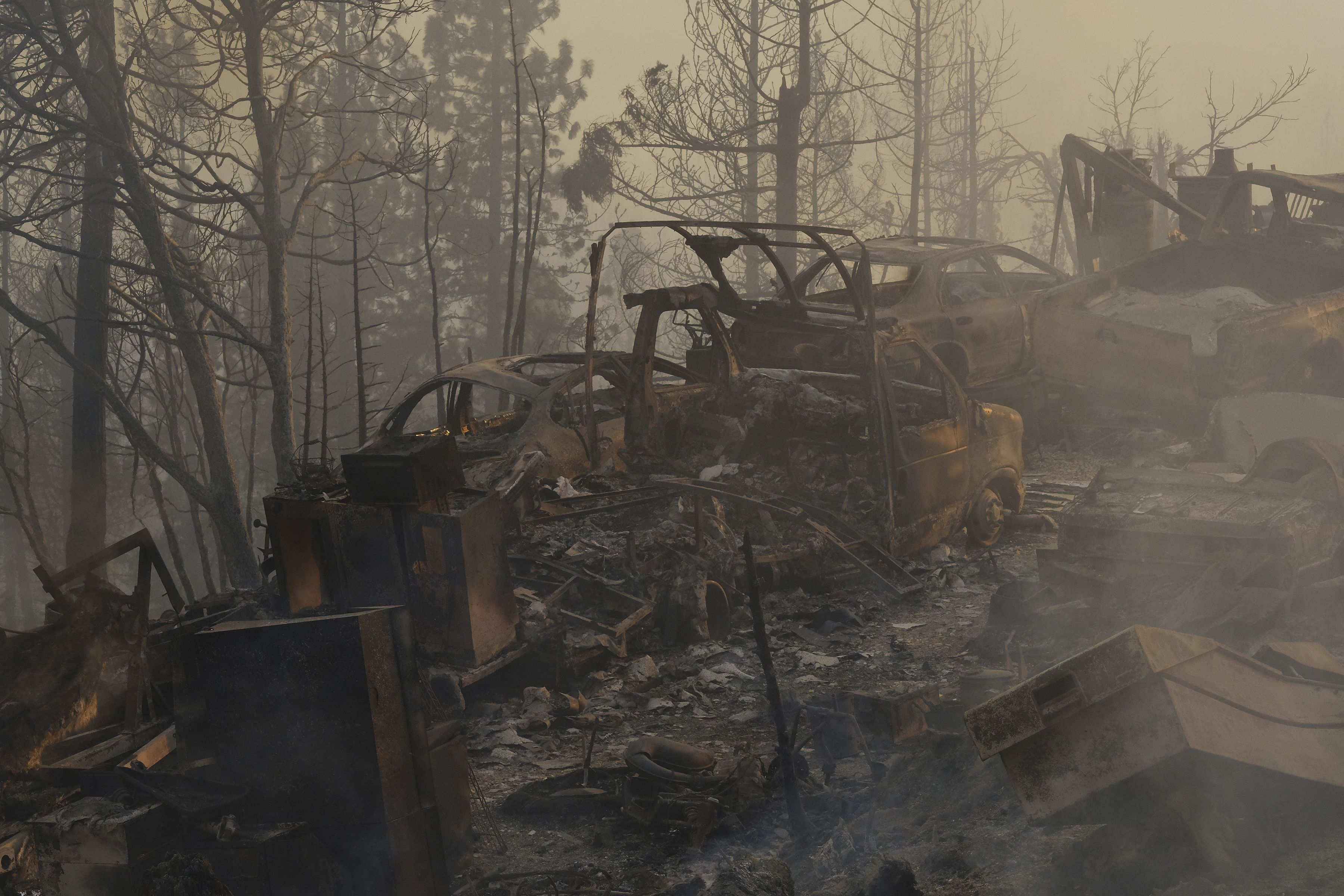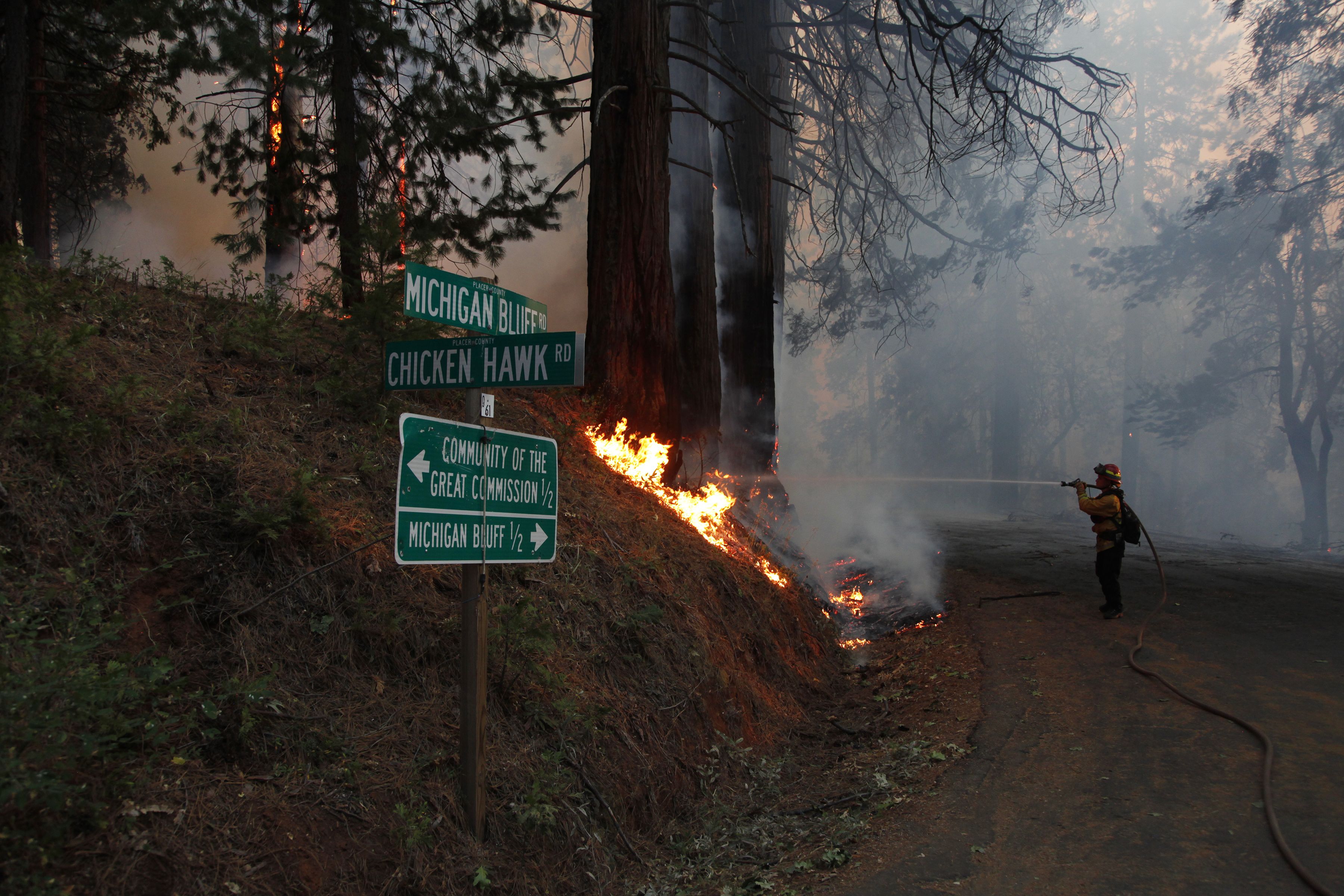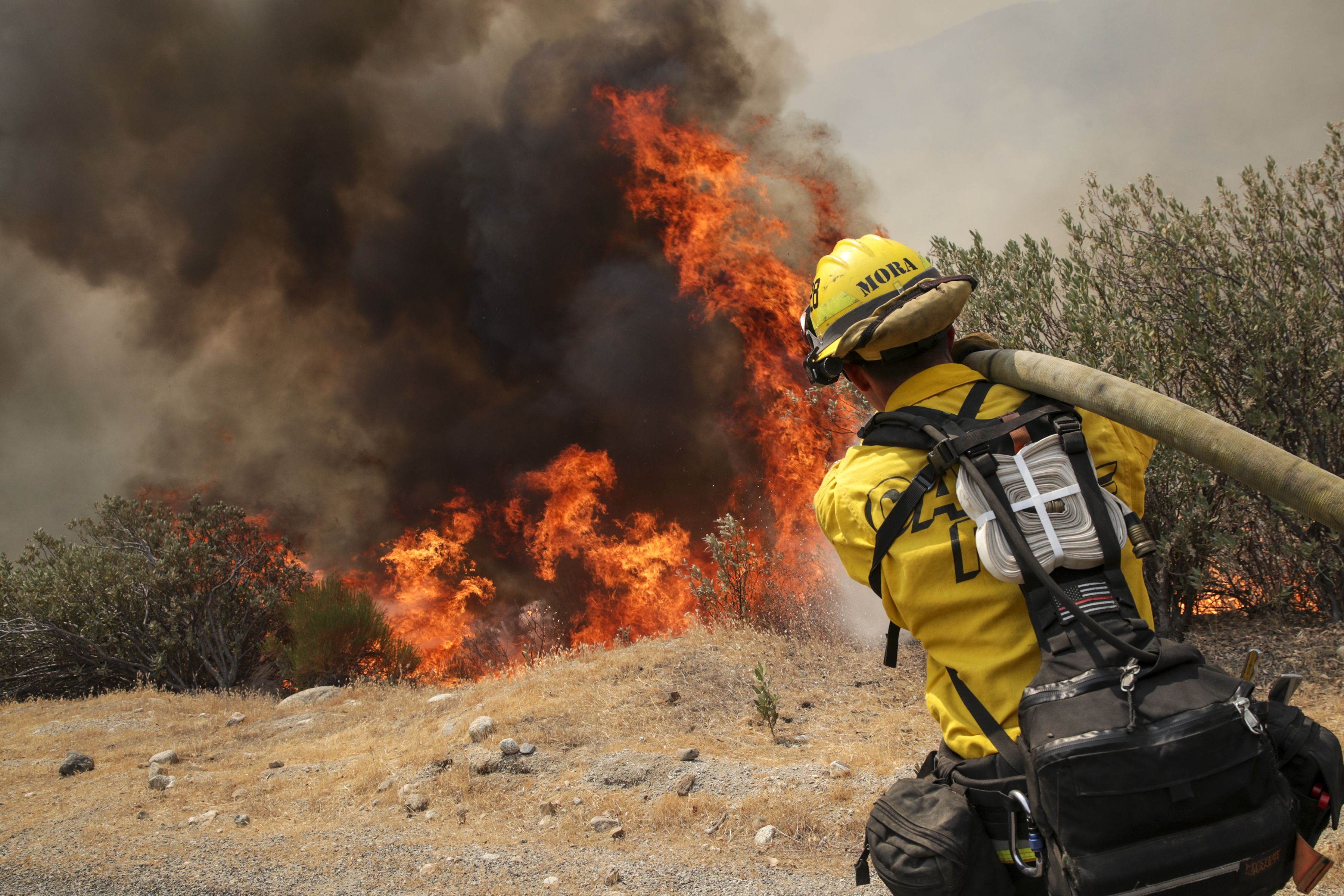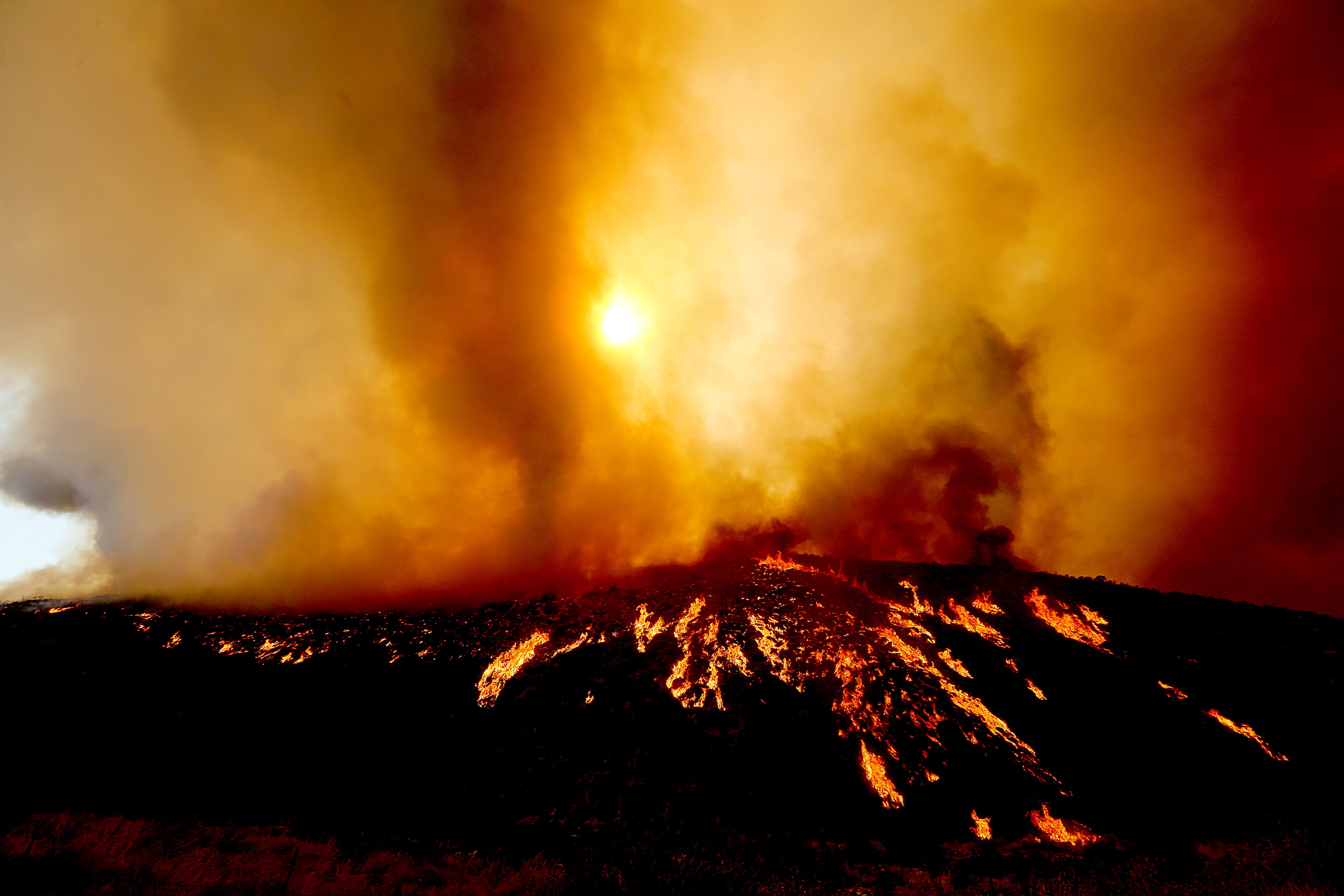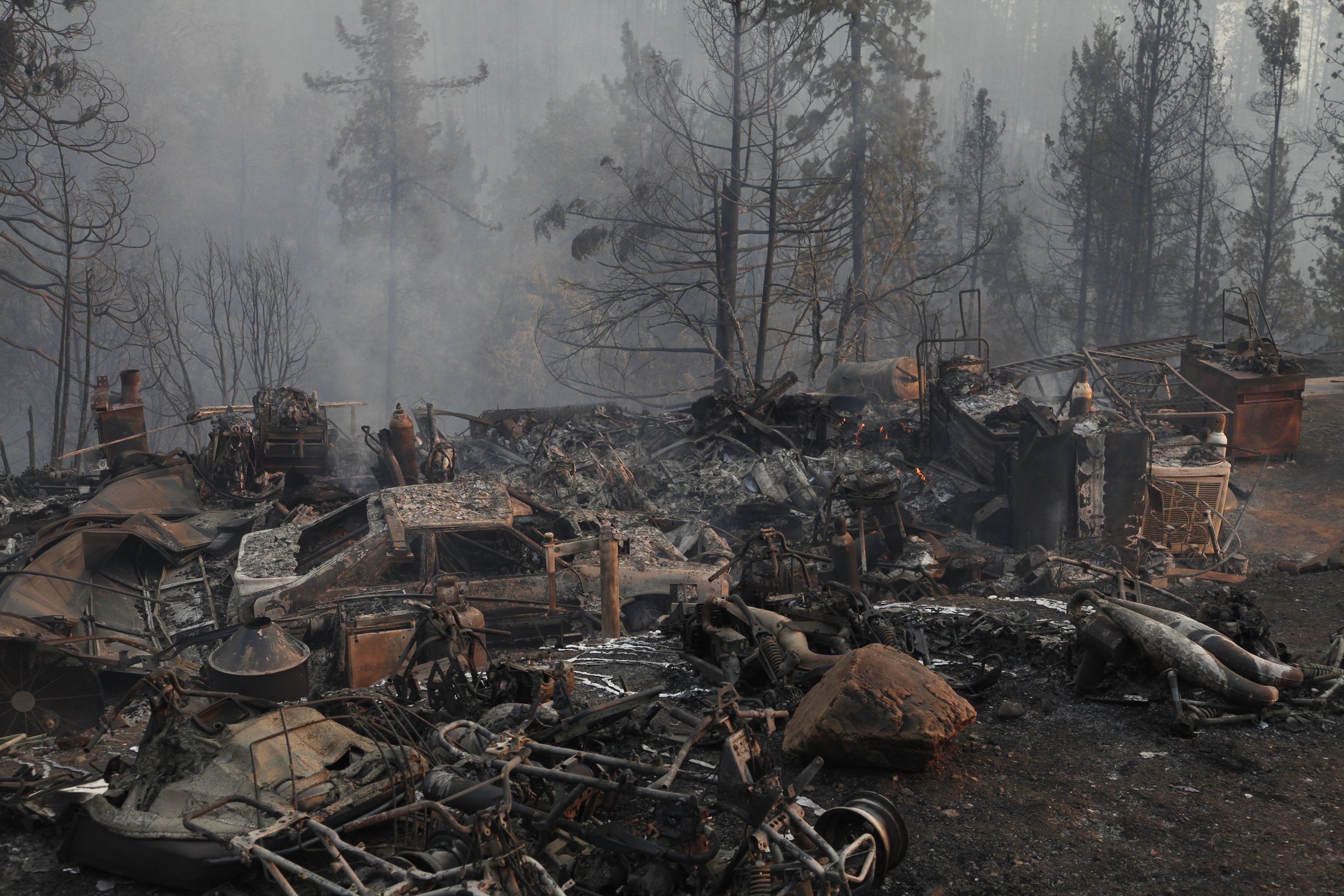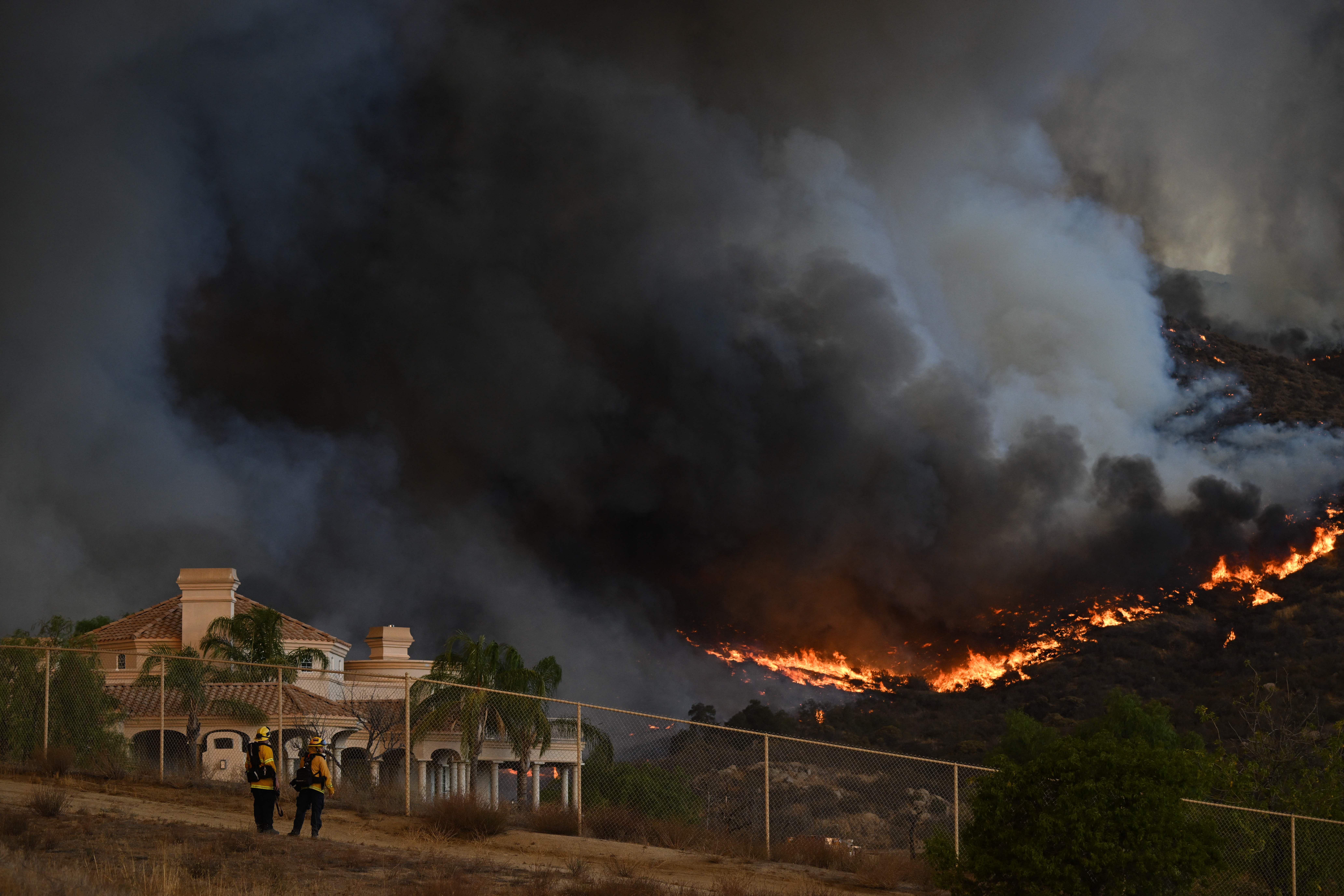 Editor's note: This article has been updated with new details throughout.
Go deeper