California avoids widespread rolling blackouts as record heat strains supply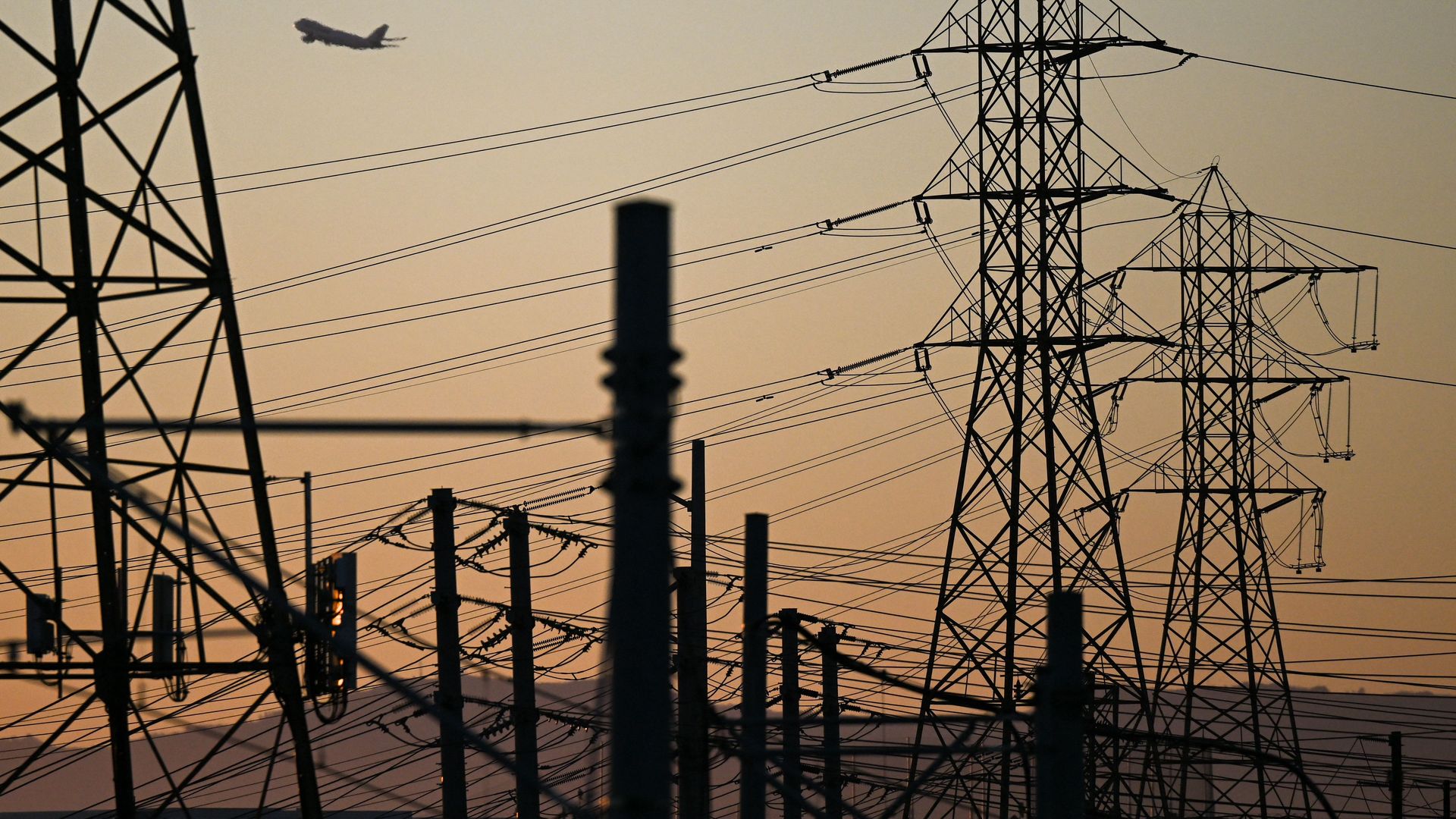 California ISO, the state's grid operator, declared a stage 3 energy alert Tuesday, urging residents to reduce energy use and warning that rotating power outages were "very possible" as record heat wave pummels the western U.S.
The latest: The alert ended at 8pm local time "with no load sheds for the night," the ISO tweeted. It added: "Consumer conservation played a big part in protecting electric grid reliability. Thank you, California!"
What they're saying: California Gov. Gavin Newsom said in a statement that record-breaking temperatures had caused "more demand on our energy grid than ever before," but because of the actions of Californians "we avoided grid emergency power outages."
Yes, but: Newsom added that "we aren't out of the woods yet. We will see continued extreme temps this week and if we rallied today, we can do it again."
By the numbers: More than 52,500 customers were without power in California late Tuesday, according to poweroutage.us.
Zoom in: Pacific Gas and Electric Company spokesperson James Guidi said in an emailed statement that a combined total of 15,575 customers in San José and Campbell were without power late Tuesday.
"A majority of the outages are heat related," Guidi said. "There are no rolling blackouts this evening."
Driving the news: As the ISO raised the energy emergency level from stage 2 to 3, California Governor's Office of Emergency Services said in an alert sent to phones in the state that the extreme heat was "straining" the energy grid and "power interruptions may occur unless you take action."
Stage 3 emergencies trigger load shedding, otherwise known as rolling outages.
The heat wave combined with the ongoing extreme drought that's reduced hydroelectric power output is placing the California grid under stress, per Axios' Andrew Freedman.
The big picture: A Flex Alert urging residents to conserve energy from 4-9 pm local time has been in effect in California for seven days straight.
Context: Studies show climate change is making extreme heat events like the one that's currently roasting the U.S. West more common and intense.
Editor's note: This article has been updated with new details throughout.
Go deeper