Record 64M Americans facing daily spikes in deadly particle pollution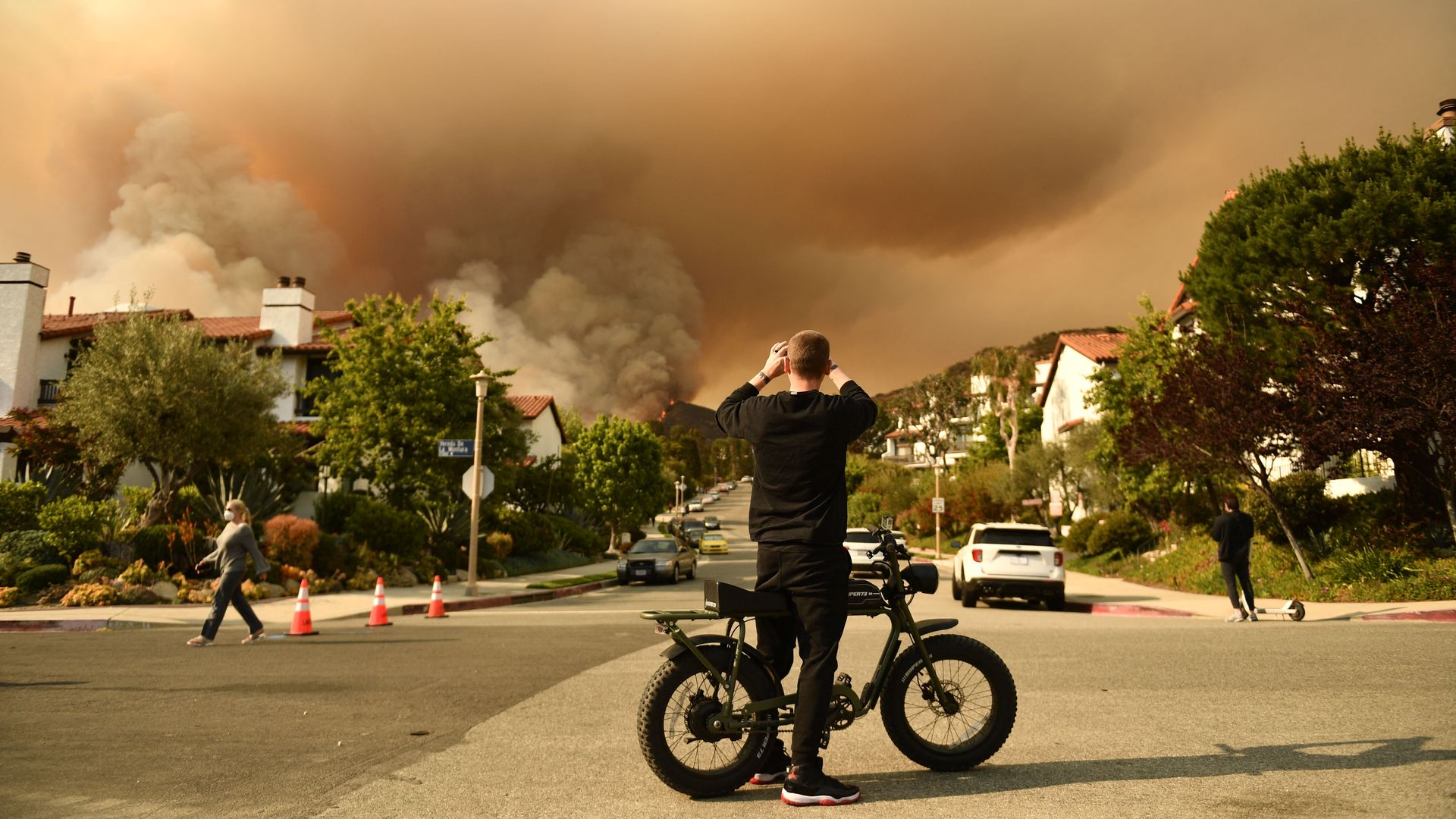 Unhealthy air pollution levels affect more than a third of all U.S. residents, according to an annual report published Wednesday.
The big picture: That's 17.6 million fewer people than in the American Lung Association's previous "State of the Air" report.
Yes, but: The ALA notes in an accompanying statement that the number of people facing "daily spikes in deadly particle pollution was 63.7 million, the most ever reported under the current national standard."
The report underscores disparities in the U.S., with people of color accounting for 54% of the nearly 120 million Americans living in counties with unhealthy air pollution levels. That's despite accounting for 41% of the overall U.S. population.
The findings concur with earlier studies showing this fine particulate air pollution, or PM2.5, disproportionally affects Americans of color because of their proximity to industry and construction sites, and gasoline and diesel vehicles.
What they did: The study examined ozone smog and particle pollution levels from data recorded in the Environmental Protection Agency's Air Quality System from 2019 to 2021.
What they found: Californian cities were among the most polluted metropolitan areas in the U.S. for the period examined, which coincided with the state being hit by a series of wildfires.
The agricultural area of Bakersfield, California, ranked the worst in the U.S. for short-term and long-term particle pollution.
Los Angeles-Long Beach, California, had the worst ozone pollution in the U.S., according to the report.
The intrigue: The overall falling levels of ozone across the U.S. represented "the continuation of a positive trend that reflects the success of the Clean Air Act of 1970, per the ALA.
Zoom in: The ALA warns the effects of climate change are impacting such improvements.
"The three years covered by 'State of the Air' 2023 ranked among the seven hottest years on record globally," the ALA notes.
"High ozone days and spikes in particle pollution related to heat, drought and wildfires are putting millions of people at risk and adding challenges to the work that states and cities are doing across the nation to clean up air pollution."
Between the lines: Richard Peltier, an associate professor of environmental health sciences at University of Massachusetts Amherst, who wasn't involved in the study, noted to NBC News that "wildfires that are related to climate change" were mostly behind California's short-term spikes.
The report findings concur with a separate study that last year found California's 2020 wildfires impacted negatively on its recent emissions cuts.
Read the full report, via DocumentCloud:
Go deeper: Air pollution shaves off 2.2 years of average life expectancy worldwide
Go deeper