Study: Air pollution disproportionately kills Americans of color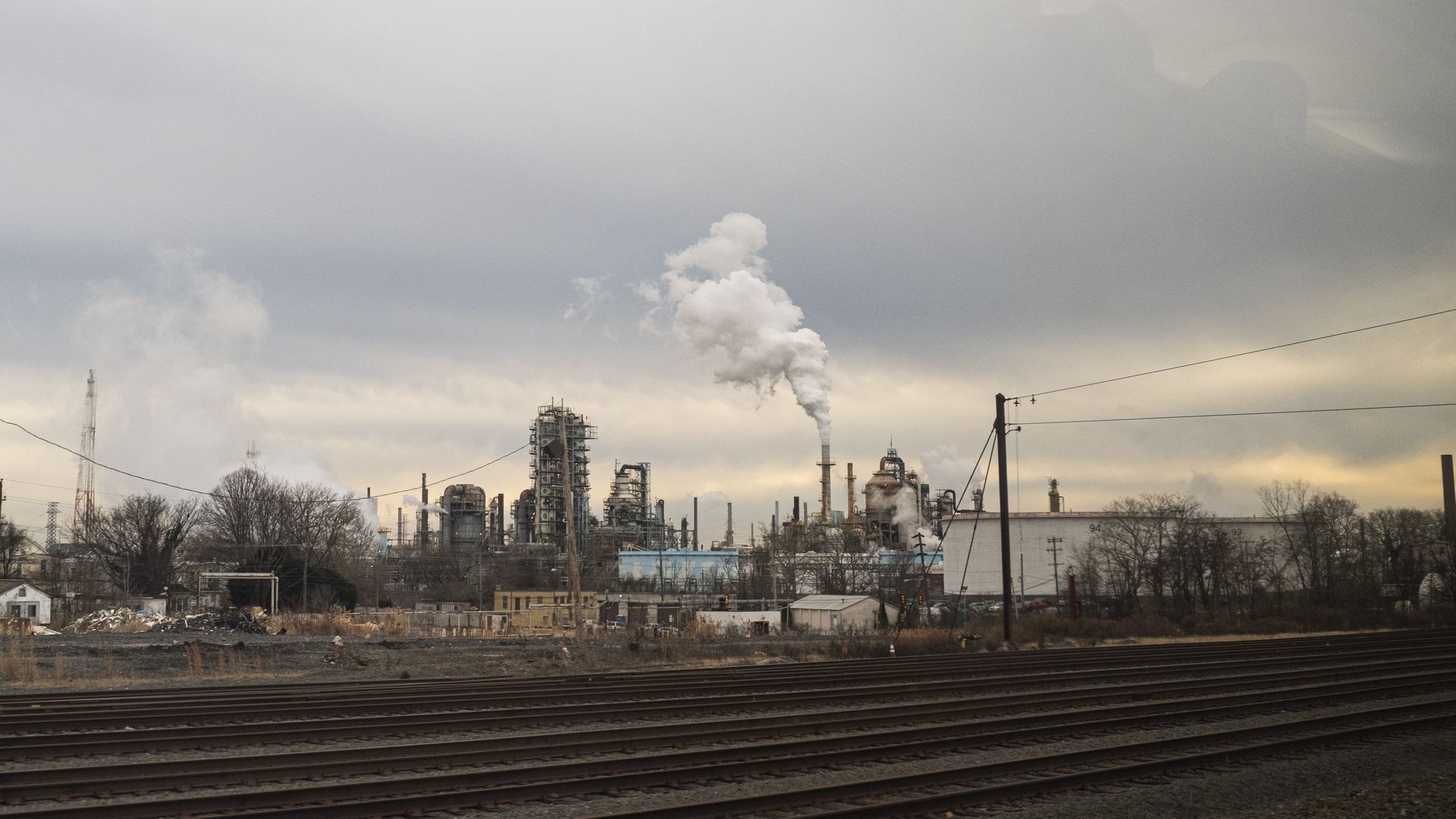 Americans of color are disproportionally and pervasively affected by fine particulate air pollution (PM2.5), the nation's most deadly pollutant, according to a study published Wednesday in the journal Science Advances.
Why it matters: PM2.5 exposure in the U.S. causes roughly 85,000 to 200,000 more deaths of all Americans than anticipated, the study notes.
President Biden has made addressing the disproportionate pollution burdens that poor communities and people of color face a priority for his administration.
Be smart: Particulate matter denotes a "mixture of solid particles and liquid droplets found in the air," and can include dust, soot or smoke, according to the Environmental Protection Agency.
The big picture: The study found that Black, Latino, Asian and Native Americans face higher PM2.5 exposure than white Americans, regardless of income level.
Much of this exposure is due to their proximity to industry and construction sites, gasoline vehicles and diesel vehicles.
"This phenomenon is systemic, holding for nearly all major sectors, as well as across states and urban and rural areas, income levels, and exposure levels." the study states.
What they're saying: "The deck is stacked against people of color, for almost every emission source," Joshua Apte, one of the study's authors, told the Washington Post in an interview.
"The recipe we've had for improving air quality for the last 50 years, which has worked well for the country overall, is not a good recipe for solving environmental inequality."
Go deeper