WHO revises air quality guidelines to reduce deaths from pollution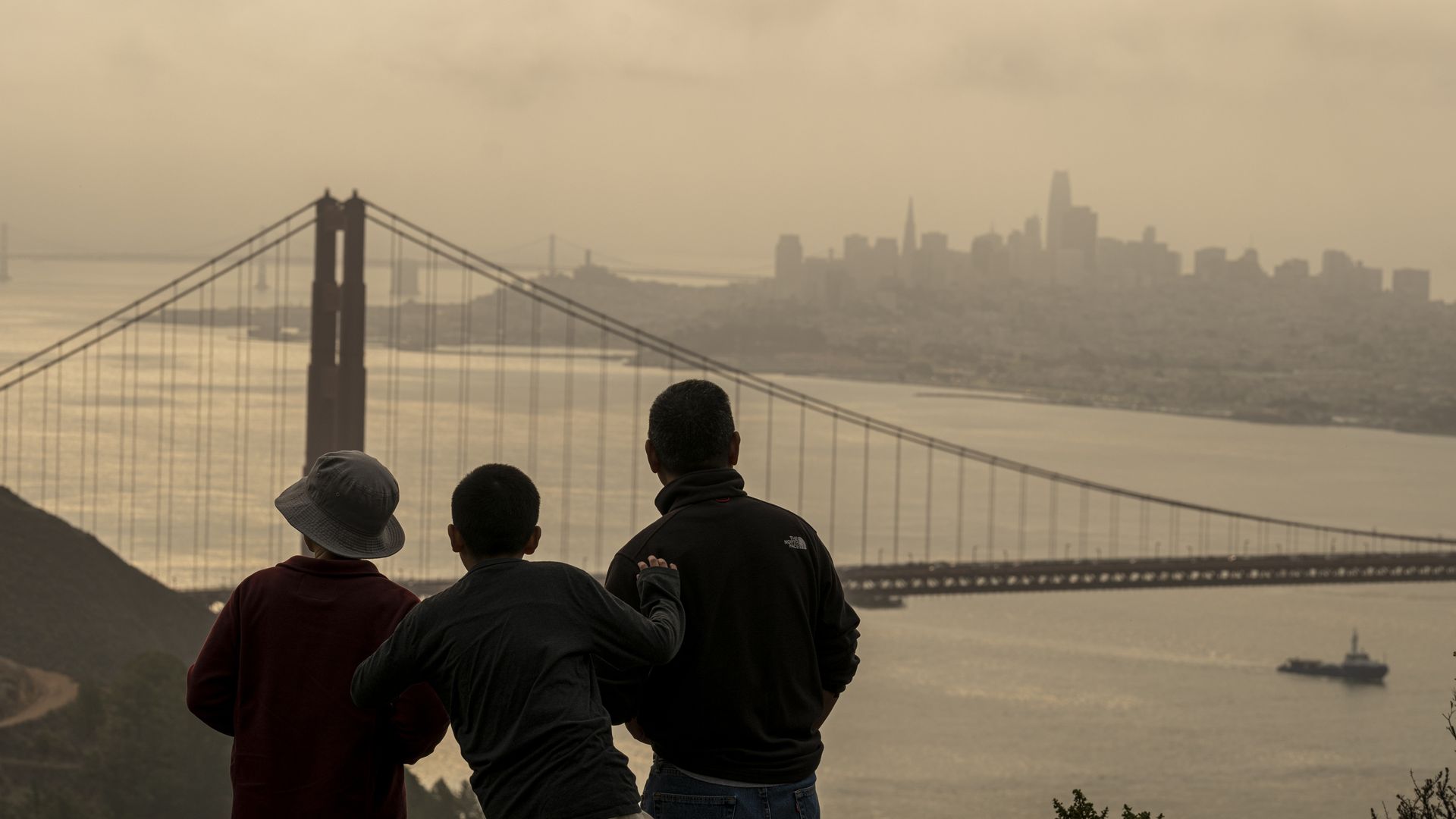 The World Health Organization on Wednesday updated air quality guidelines it set roughly 15 years ago, saying that negative health effects from air pollutants can begin at lower levels than it previously thought.
Why it matters: The changes are meant to reduce deaths from pollutants that cause cardiovascular and respiratory diseases and prematurely kill an estimated 7 million people around the world annually, according to the WHO.
Driving the news: The guidelines, which advise policymakers and advocacy groups, lower the recommended maximum levels for six well-known pollutants: particulate matter, ozone, nitrogen dioxide, sulfur dioxide and carbon monoxide — some of which are produced through the burning of fossil fuels.
The WHO specifically emphasized the need to reduce levels of particulate matter equal to or smaller than 10 and 2.5 microns (PM10 and PM2.5, respectively) in diameter, which are smaller than the width of an average human hair.
These extremely fine particles, primarily generated through fuel combustion, can get deep in the lungs and contribute to respiratory diseases. PM2.5 can further enter the bloodstream and affect other organs.
More than 90% of the global population lived in areas where concentrations exceeded the WHO's recommended maximum levels of PM2.5, the health agency said.
In the United States, PM2.5 may disproportionally affect Americans of color because of their proximity to industry and construction sites, gasoline vehicles and diesel vehicles, according to research published earlier this year.
What they're saying: "Clean air should be a fundamental human right and a necessary condition for healthy and productive societies," said Hans Henri Kluge, the WHO's regional director for Europe, said in a press release.
"However, despite some improvements in air quality over the past three decades, millions of people continue to die prematurely, often affecting the most vulnerable and marginalized populations," Kluge added.
"We know the magnitude of the problem and we know how to solve it. These updated guidelines give policy-makers solid evidence and the necessary tool to tackle this long-term health burden."
The WHO said people living in low- and middle-income countries are exposed to higher levels of air pollution than those in high-income countries because urbanization and economic development in such nations rely on burning fossil fuels.
Several studies have found a correlation between higher levels of particulate air pollution and higher death rates from COVID-19.
Research by the University of Chicago's Energy Policy Institute published this year estimated that the average person is losing about 2.2 years of life expectancy due to air pollution.
The big picture: Several world leaders have appealed for action on cutting emissions and combating climate change at the United Nations General Assembly meeting.
President Biden pledged that the U.S. would double public financial assistance to developing countries in part to help them adapt to present-day climate impacts.
Chinese President Xi Jinping vowed to cease building new coal-fired power plants in other countries and to support clean energy in developing nations.
What's next: The UN will hold climate talks in Glasgow, Scotland, in November to secure global commitments to prevent climate change, though there are growing signs that the talks will fail to produce tangible plans, Axios' Andrew Freedman reports.
Go deeper: UN warns of "catastrophic" climate change failure without more emissions cuts
Go deeper