Updated Oct 25, 2023 -

News
Carol Marin crowned Chicago's all-time best news anchor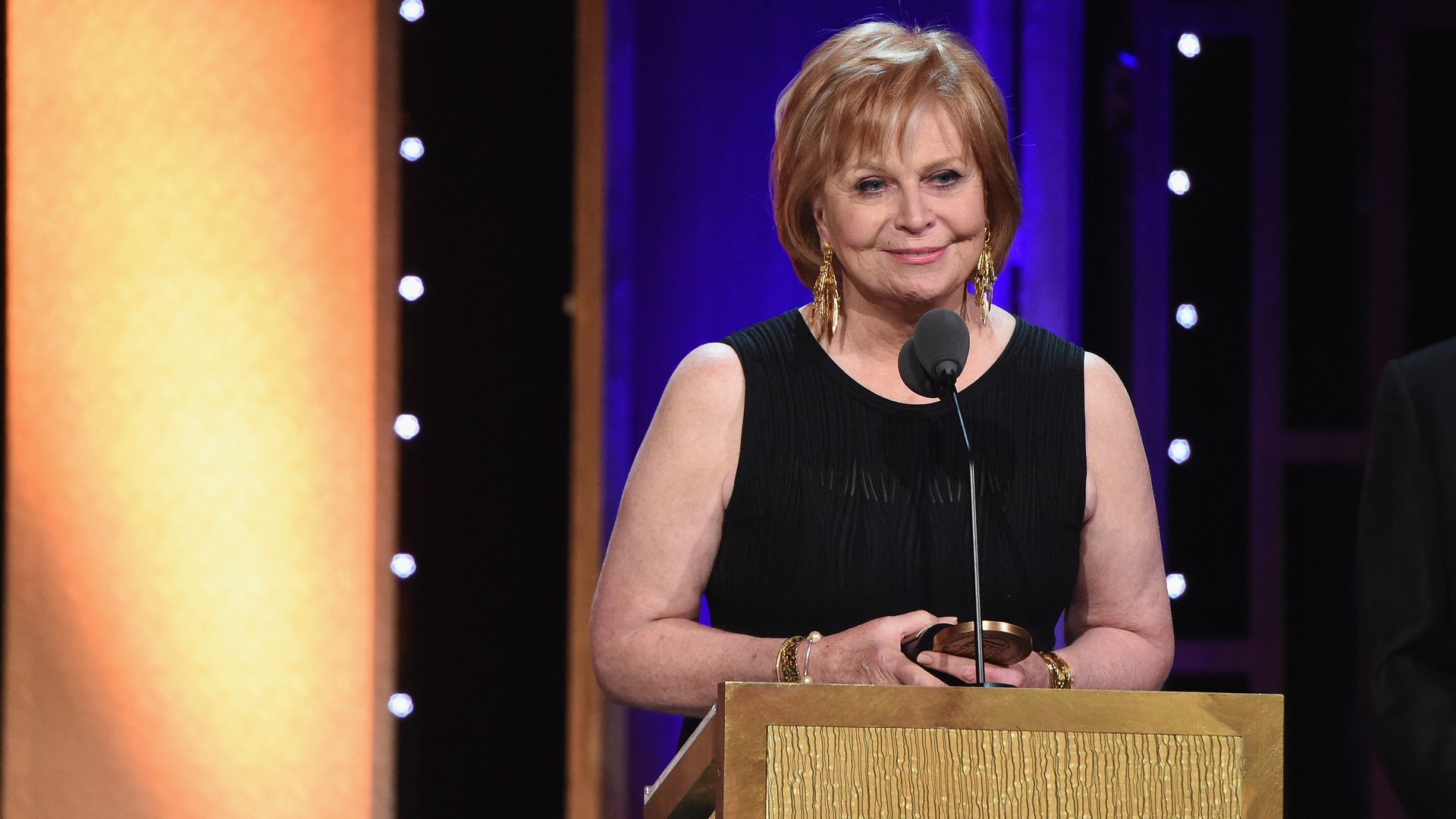 After the news of Tom Skilling's retirement, it's not surprising that we have the local nightly news on the brain.
So for this month's Axios Chicago tournament, we asked readers to crown the best local news anchors of all time.
What happened: More than 1,300 readers gave Carol Marin a definitive win (61%) over Bill Kurtis.
For generations of Chicagoans, Marin was the news at NBC 5. She moved on to solo anchor at CBS 2 and then hosted "Chicago Tonight" on WTTW.
Catch up on how the tournament played out:
Methodology: The tournament was just for anchors. And we chose (perhaps controversially) to exclude anchors who went on to be national stars. So no Lester Holt, Deborah Norville, or Jane Pauley in this mix.
Plus: We decided that this list should exclude current anchors. Not that we don't love Allison Rosati and Cheryl Burton, but we feel they have a leg up because people are still watching them.
Round 3
Round 3 dwindled the tournament down to the final two anchors after:
Marin gutted out a victory over her co-anchor Ron Magers.
Kurtis handily defeated John Drury.
It set up an amazing showdown between two Chicago greats.
Round 2
The winners of the second round weren't surprising:
Marin bested Diann Burns (91%).
Magers made easy work of Walter Jacobson (63%).
Drury beat his co-anchor Linda Yu (58%).
And Kurtis easily advanced over Fahey Flynn (78%).
Round 1
More than 1,000 votes determined the first-round winners in our quest to crown the best Chicago news anchor of all time.
The biggest win: Carol Marin dispatched Jim Ruddle (94%).
The closest: Diann Burns defeated Mark Suppelsa by one vote!
The surprise: Fahey Flynn made easy work of icon Floyd Kalber (55%).
Catch up quick on the initial matchups:
Carol Marin vs. Jim Ruddle: Carol Marin was the No. 1 seed in this tournament, and now you know why.
Jim Ruddle was part of the first anchor team in Chicago (along with Garry Park) and was the solo anchor at NBC 5.
Diann Burns vs. Mark Suppelsa: When Diann Burns anchored the ABC 7 news, she was a ratings superstar. She moved to CBS 2 to become the highest-paid anchor in Chicago history.
Suppelsa worked at several stations, co-anchoring the WGN-TV news when he abruptly retired from broadcasting in 2017.
Ron Magers vs. Mary Ann Childers: A great first-round matchup between two Chicago news heavyweights. Magers is a dark horse to win the entire tournament, just because of his hugely successful stints at two different stations.
When Mary Ann Childers was at WLS-TV. she was the first woman to co-anchor a 10pm Chicago newscast.
Walter Jacobson vs. Joel Daly: This is really a battle of two broadcasters who started out as fresh faces and parlayed their reporting success into decades-long careers in Chicago.
Jacobson dominated the '80s with co-anchor Bill Kurtis on CBS 2; Daly learned the tricks of the trade from ABC 7's Fahey Flynn. Both were also known for commentaries.
John Drury vs. Warner Saunders: John Drury anchored the news at WGN-TV and WLS-TV. He also came from the Fahey Flynn anchor tree alongside Joel Daly. Warner Saunders started as a sports anchor but turned into a 10pm news anchor for NBC 5.
Linda Yu vs. Robin Robinson: Linda Yu was the first Asian American broadcast journalist in Chicago history. Yu co-anchored newscasts at ABC 7 for more than 30 years. Robin Robinson helped launch the Fox 32 News and co-anchored the 9pm news with Walter Jacobson.
Floyd Kalber vs. Fahey Flynn: If this tournament were happening in 1985, these two anchors would probably be the top seeds. Kalber was a national reporter for NBC before coming to Chicago, while Fahey Flynn was the undisputed star of local news throughout the '70s.
Bill Kurtis vs. Jorie Lueloff: Bill Kurtis is the quintessential Chicago anchorman, even lending his voice to the movie "Anchorman." Kurtis and Jacobson ruled the '80s at CBS 2. Jorie Lueloff came to Chicago in 1966 and was the first woman to anchor the news in the city's history.
Editor's note: This story has been updated to add new rounds and the winner.
More Chicago stories
No stories could be found
Get a free daily digest of the most important news in your backyard with Axios Chicago.