Some Chicago restaurants explain their surcharges and more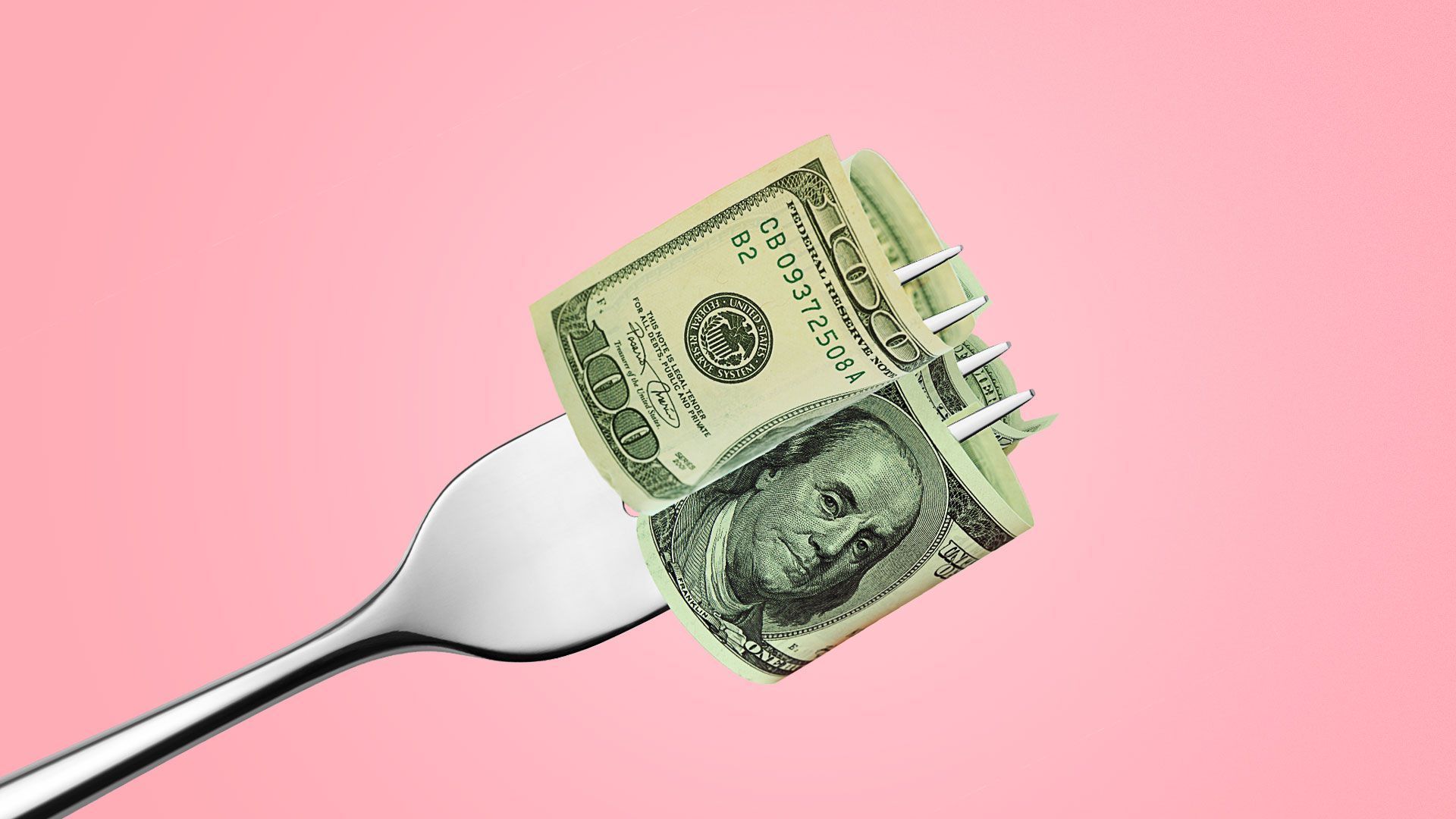 Frustration with restaurant surcharges — and the lack of transparency around how and why they're used — is rising in Chicago.
Why it matters: These extra fees are becoming increasingly common as a way for Chicago restaurants to support staff or offset rising costs, but there's little standardization when it comes to the amount or the language around them.
So we asked three prominent restaurant owners how they're using surcharges (or not):
Raising wage dough
Paulie Gee's Pizza: The pizzeria's Logan Square and Wicker Park locations charge a 15% to 20% service charge, which replaces tips and is evenly distributed to all staff, owner Derrick Tung tells Axios.
"This has not only helped increase our wages for all our staff, it's also created a team dynamic that does not favor any one position over another, allowing for staff to work in their most favored position based on their inherent needs, personalities, and skill set."
Tung says the system essentially allows most of his staff to make $28 an hour on a slow night and about $40 an hour on a busy night.
Pizza pays health premiums
Piece Brewery and Pizza: The 3.5% surcharge helps the Wicker Park pizza joint cover employee health care premiums, owner Billy Jacobs wrote on Instagram.
"Period. Not for credit card processing. Not for a fuel surcharge. Not to cover skyrocketing food costs," Jacobs wrote.
Menu markup
Honey Butter Fried Chicken: The Avondale restaurant has no service charges, and everything from food and hospitality to "employee benefits and wages, costs of operating the business, etc." is included in the price of menu items, co-owner Christine Cikowski tells Axios.
"If customers insist upon leaving cash tips, then it's up to the employee who receives it to decide what they want to do with it."
Thought bubble: Last week at a prominent South Side restaurant the server slipped me the check and whispered, "Our website says we add the gratuity to the bill but I didn't do that because frankly I make more money from real tips."
More Chicago stories
No stories could be found
Get a free daily digest of the most important news in your backyard with Axios Chicago.