Restaurant surcharges frustrate Chicago diners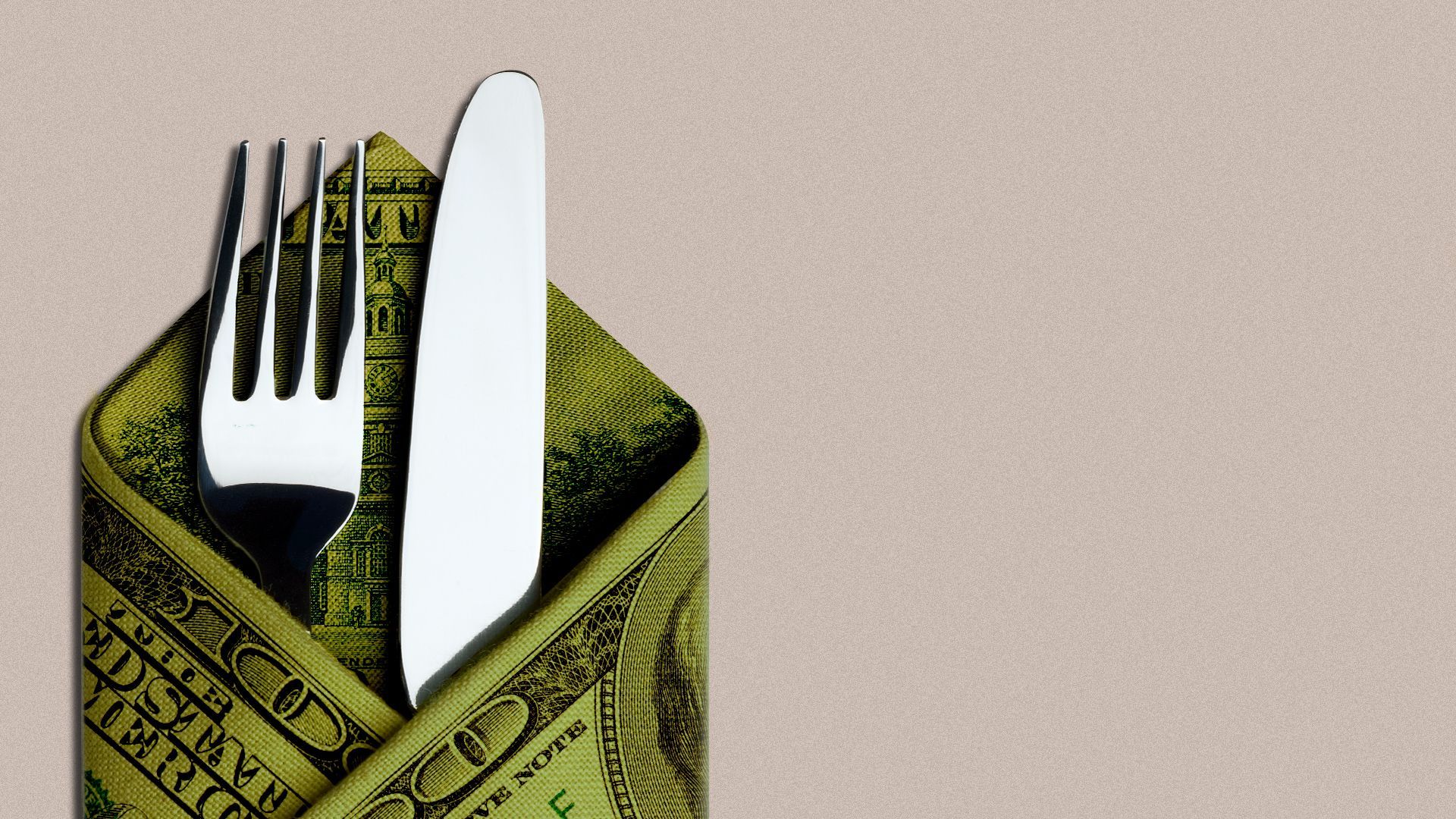 Frustrated Chicago diners are joining a crowdsourced Reddit effort popping up in cities like L.A. and D.C. to track restaurants that are adding surcharge fees to their bills.
Why it matters: More restaurants are relying on surcharges after adopting them during the pandemic. But while some places disclose where the money goes, many don't, leaving diners confused about why they're still used.
Context: Unlike tips that go to servers, "service charges" or "restaurant surcharges" can be used at restaurant owners' discretion.
For many establishments, they offer a lifeline amid inflated food costs and labor shortages, or help cover employee wages or health care.
Yes, but: There isn't standardization across the industry, and this shift, combined with questions over lasting COVID-era tipping norms, is fueling calls for more transparency.
What they're saying: At After, co-owner Michael Muser tells Axios his restaurant's 3% service charge "helps provide benefits for our employees."
Bills at Chef's Special state: "The 3% surcharge contributes to a subsidized health care plan for our employees."
Shaw's Crab House charges 3% "as a way to offset rising costs associated with the restaurant (food, beverage, labor, benefits, supplies)," per its menu.
What they're (not) saying: Representatives from Hogsalt, Lettuce Entertain You Enterprises (the group behind Shaw's and dozens of other Chicago restaurants) and Boka Restaurant Group declined to answer Axios questions about exactly how they use their surcharges.
Of note: LEYE was sued last year by a customer who called the fee "deceptive."
The intrigue: Some restaurants are doing away with traditional tipping, opting instead for 20% fees and up to help pay wages, but they're listed on menus and checks using confusingly similar term.
Rick Bayless has a 20% "service charge" that replaces tips and helps fund a steady $20 to $30 per hour income for servers.
So, "if it rains and no one comes, we still pay those salaries. We may suffer, but the staff doesn't have to," Bayless tells Axios
That said, his restaurant bills still feature a tip line where, he says, diners can add more, "if we exceeded your expectations."
Be smart: Some restaurants tell diners on the bill that they can remove the surcharge upon request.
Thought bubble: But who wants to be that guy at the table?
What we're watching: If the confusion continues, we may follow D.C. in requiring more transparency around the fees.
More Chicago stories
No stories could be found
Get a free daily digest of the most important news in your backyard with Axios Chicago.