"Chicago Tonight" moves time slots — again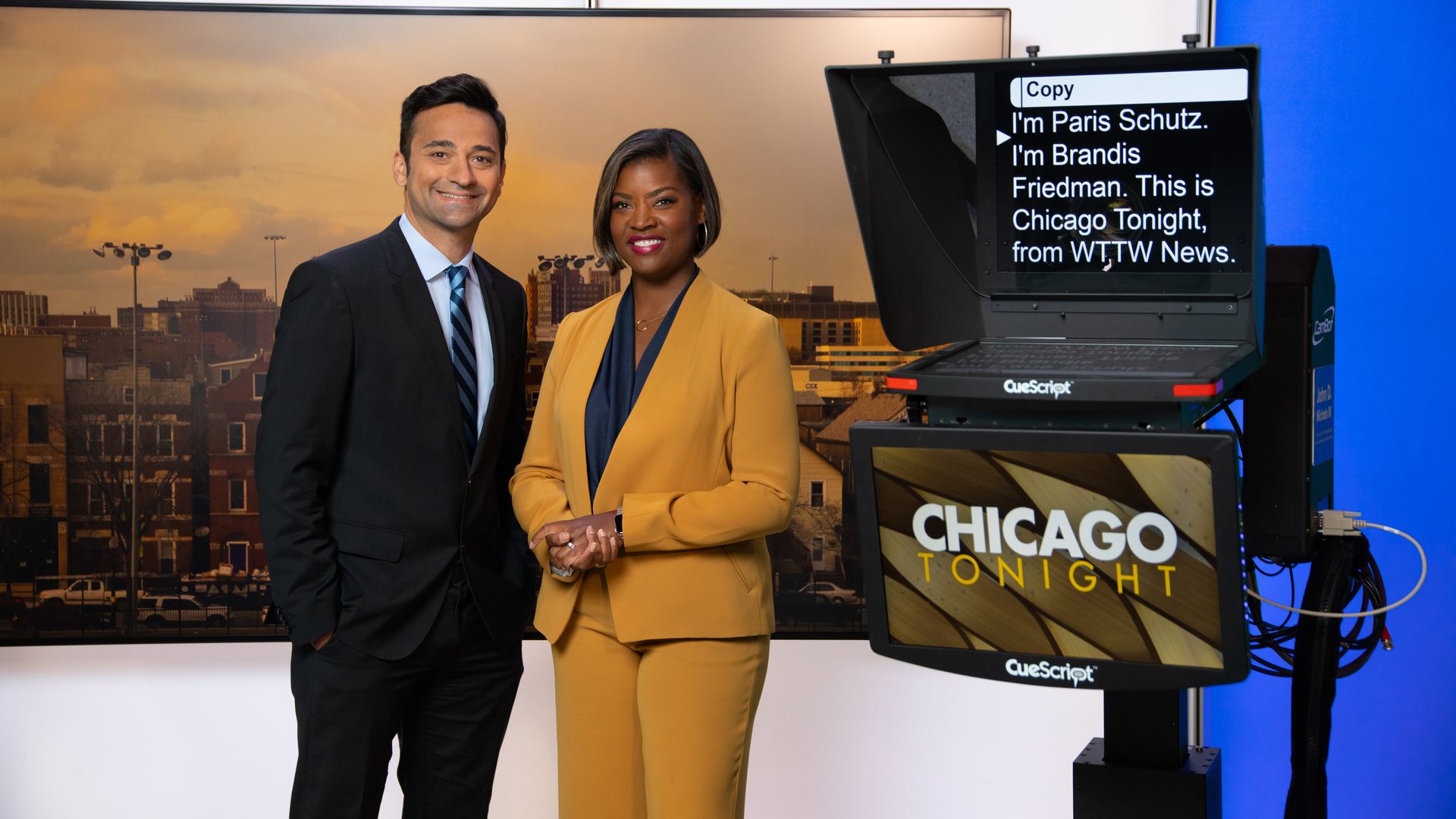 After just a few months of broadcasting live at 10pm, WTTW's "Chicago Tonight" has switched time slots, instead broadcasting live at 5:30pm and rerunning the program at 10pm.
Why it matters: January's move to a live, 30-minute 10pm newscast felt like a bold attempt to compete with local networks and challenge the "if it bleeds it leads" format with more substantive reporting.
The switch to 5:30 raises the question: Did the late-evening experiment fail?
What they're saying: "I wouldn't say it didn't work," Chicago Tonight executive producer Jay Smith tells Axios.
"But after doing that for three months, we decided to move the live broadcast to 5:30 and continue to build that audience at 10 o'clock."
Between the lines: Smith sees 10pm as a spot to serve "a bigger and more diverse audience," but he thinks they can still do that with the rebroadcast even if it's not the freshest news.
"There are some things that may happen between 6 and 10, but that's not really our bread and butter."
The upside: Slimming the show from an hour to 30 minutes this year has meant reporters tackle fewer stories, but it's enabled them to dive deeper, Smith says.
"So we've done more investigative reporting in the last year than we have probably in the history of WTTW news."
Last Friday, WTTW won nine Lisagor Awards.
What's next: "We will continue our expanded investigative reporting, vivid human interest storytelling and essential community-driven dialogue," he says.
"We also want to lean into the encouraging news from this recent poll from The Economist and YouGov that finds PBS and BBC are the second-and third-most trustworthy news organizations in America."
No. 1? The Weather Channel.
Thought bubble: It was going to be an uphill battle for "Chicago Tonight" to break viewer habits at 10pm. It's going to be even harder now that it's not live.
It's still a great show, but it seems like this is less about local news and more about showcasing PBS national programming, which has taken over "Chicago Tonight's" original 7pm slot.
More Chicago stories
No stories could be found
Get a free daily digest of the most important news in your backyard with Axios Chicago.