Chicago looks to improve its yard waste composting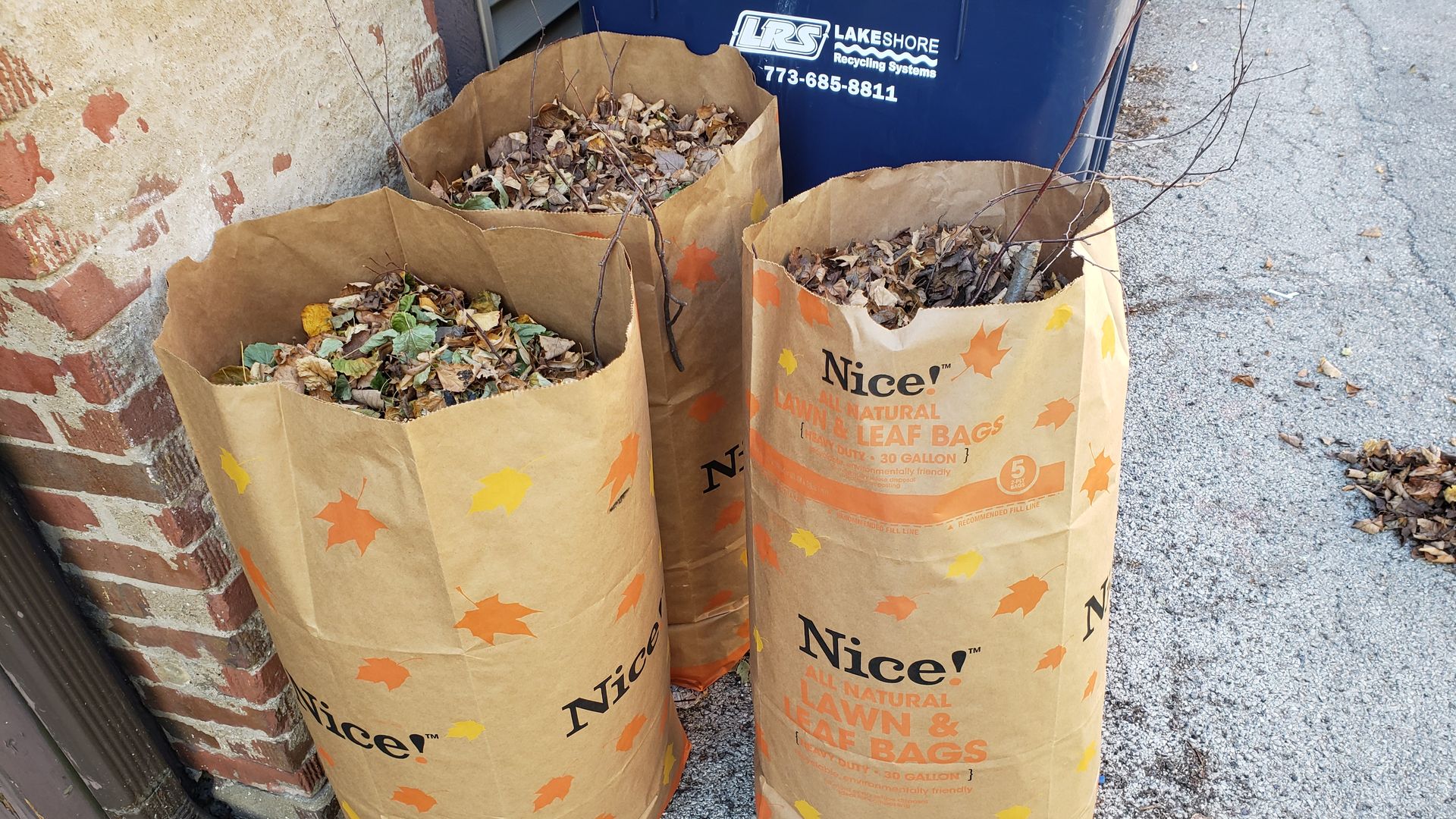 It's Mother's Day weekend, the traditional start to gardening season and a great time to catch up on what we're supposed to do with yard waste.
Why it matters: When organic material like yard waste goes to the landfill instead of getting composted, it creates methane, a greenhouse gas that traps 80 times more heat in the atmosphere than carbon dioxide does.
The intrigue: Last month, Lincoln Square reader David S. told us that he bagged up his yard waste for composting and requested a pickup through 311, following the directions we had laid out in our newsletter.
But after waiting for the Streets and Sanitation Department (DSS) to collect it, he was shocked to see a worker toss the yard waste in with his regular garbage.
What he's saying: "When I asked the sanitation worker why he did that, he replied that the city no longer has a program for picking up yard waste due to staffing shortages and that any yard waste is simply collected and commingled with the regular trash pickup," he told Axios.
Be smart: It's illegal for the city to send yard waste to the landfill.
The other side: In response to our inquiries, 40th Ward staffer Deirdre O'Connor said she called the ward superintendent and asked if his workers knew they were supposed to collect garbage and yard waste separately.
"He told me they were aware, but acknowledged that mistakes occasionally did occur," she told Axios.
Department of Streets and Sanitation spokeswoman Mimi Simon also assures us that city's yard waste program has not been canceled.
Yes, but: The department is short on staff.
Simon says DSS "is working to hire approximately 40 additional full-time positions in the coming months." That's after already hiring 90 workers this year, she says.
The big picture: DSS Commissioner Cole Stallard doesn't want folks to get discouraged about composting. "We don't want people to sit there and go, 'they're short [staffed] so they're not gonna compost it anyways, so why participate,'" he tells Axios.
"We're trying to get these composting numbers up, just like we're trying to get recycling numbers to tick up to 11% versus the dismal 9%," he says, referring to the city's notoriously low rate of recycled trash.
What's ahead: The new crop of younger City Council members gives Stallard hope for the city's green future.
"We're taking steps to be better with composting programs in five or six community gardens," he says. "And all these aldermen I talk to have a passion for recycling and composting."
"I think this younger group is going to help push us to that next level. … We know that we can do better."
More Chicago stories
No stories could be found
Get a free daily digest of the most important news in your backyard with Axios Chicago.