Chicago loses "best friend" Lin Brehmer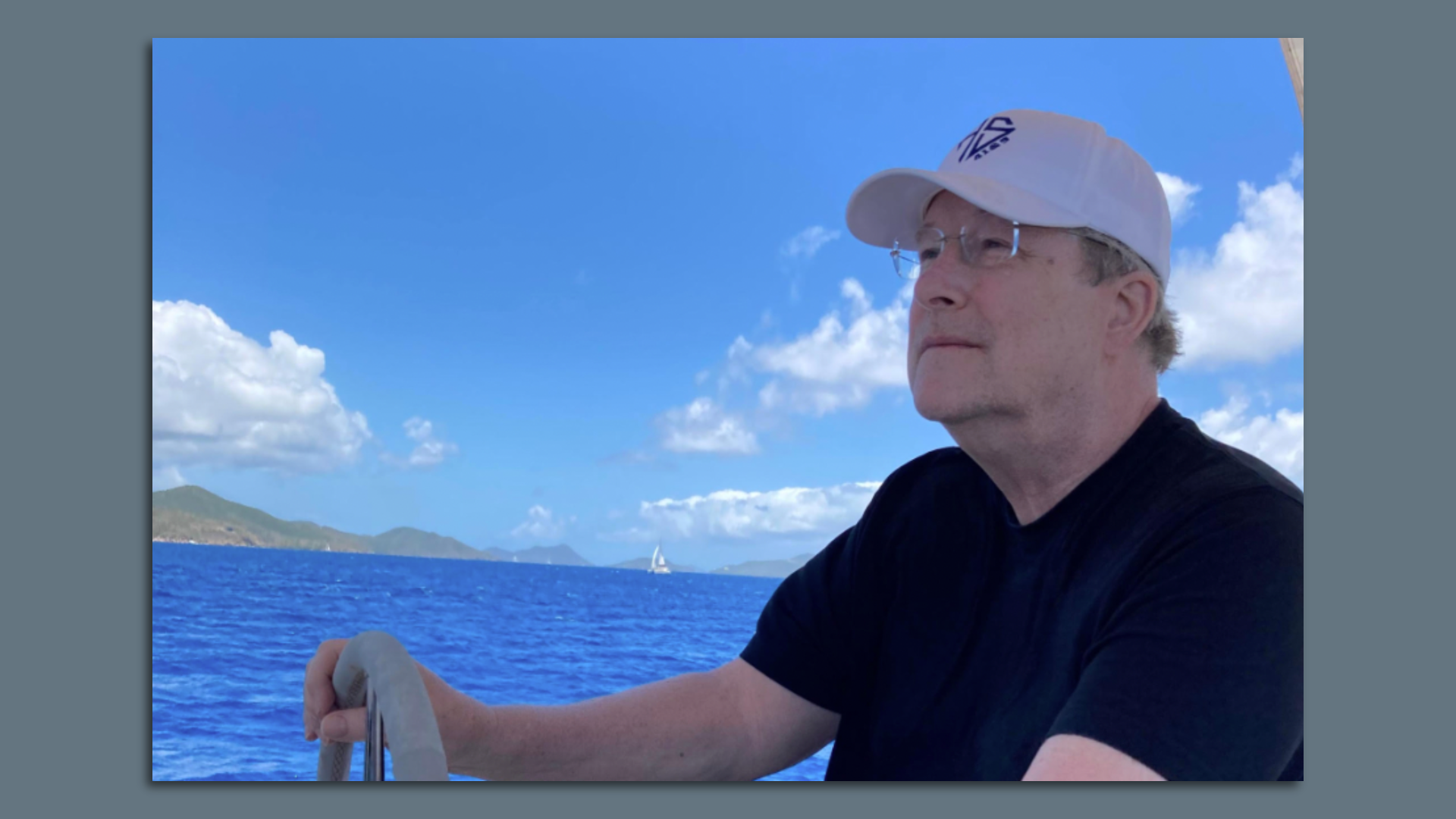 Veteran WXRT host Lin Brehmer died Sunday at age 68 after a long battle with cancer.
Monday at 10am, WXRT will host a tribute to the beloved radio personality who worked at the station for nearly four decades.
The backstory: Last summer Brehmer revealed he had been battling prostate cancer for several years and would take time off for treatment.
Taking a break from chemo, he returned to the airwaves in November, telling Axios, "I'm very happy to be back where I belong, warning people to stay away from the studio — because it's gonna get loud in there."
The big picture: For decades, Brehmer's voice and musings served as the morning soundtrack to countless Chicago lives. His death is a gut punch.
The music aficionado, food lover and Cubs fan often jokingly referred to himself as "your best friend in the whole world."
But the truth is, his warm on-air style and humane "Lin's Bin" segments could make you feel he was just that.
What they're saying: Hundreds of fans and friends shared their memories Sunday. Here are a few:
WXRT host Terri Hemmert: "We'll hold each other up through this heartbreaking time. Lin would want that. Take nothing for granted."
WBEZ host and former on-air partner Mary Dixon: "I worked with Lin for the better part of 28 years. He loved rock and roll, the listeners, and most of all, [wife] Sara and [son] Wilson."
"I learned a lot from Lin: how to connect music with current events, how to treat listeners with kindness, the beauty of a baseball game with an off-speed pitcher on the mound. I taught him how to floss."
"I loved him like a brother you sometimes want to strangle."
"I'm on my first real vacation in four years and will miss a [Sunday] gathering ... to share some drinks, memories and songs in Lin's honor. My request in absentia is Wilco's 'Box Full of Letters.'"
Mekons frontman Jon Langford: "He was the only DJ in commercial rock radio who would play Dylan Thomas on the air. Our annual tradition of reading 'A Child's Christmas in Wales' together and drinking copious amounts of fine whisky is temporarily on hold. What a man, what a brain, what a fierce thirst for life! We'll be on Clark Street singing his praises come opening day…"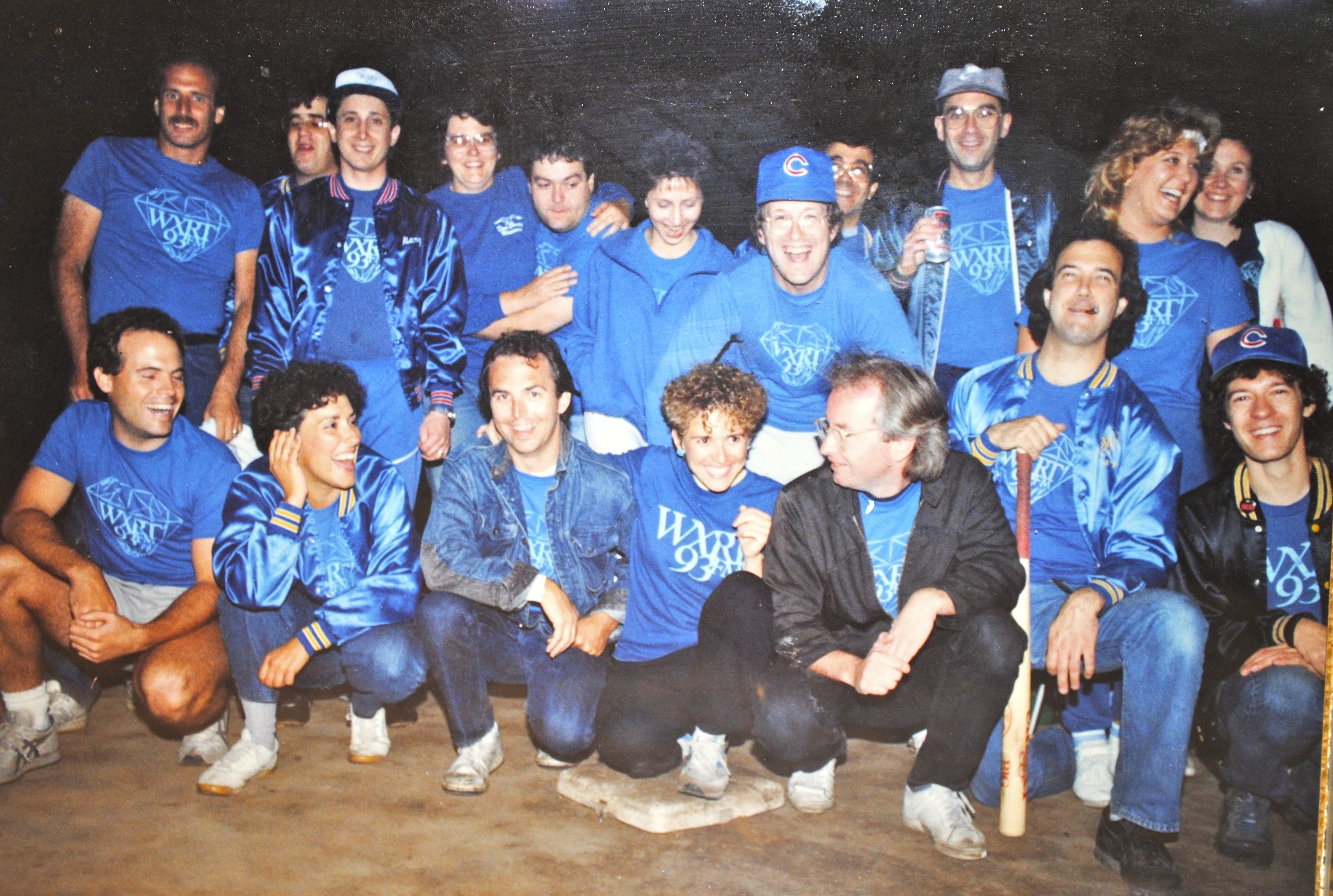 Brehmer's first newscaster Michelle Damico: "Lin made you feel loved and special. On most mornings, I'd be greeted by Lin at the top of his lungs: DUHHHHH-MEEEEE-KOE, when I'd run into the studio, talk about the stories of the day, and we'd decide a few news kickers (fun or bizarre stories) that I'd end some of my newscasts with. Thanks, Lin, for brightening our lives."
Metro Chicago owner Joe Shanahan told the Tribune: "He will be so missed as he touched everyone in his own special way. I am just reeling. I have been praying and crying all morning."
Artist, actor and writer Tony Fitzpatrick: "He did radio with a humanity, generosity and vulnerability of spirit that let everyone see themselves. He had that touch that connected every single listener. He was our conduit to each other. His humanity was infectious, and I will see him in the flowers of the next world."
Chef Michael Kornick: "His warmth and love for all of us who knew him will be deeply missed. I will always cherish the Cubs games, golf, concerts and friendship we shared. RIP."
Former WXRT news anchor Charlie Meyerson: "In a broadcast lineup filled with smart and funny people, Lin was a standout. His ability to balance his intelligence and literacy with his talent for engaging a mass audience — especially through his Lin's Bin essays — alone justifies his place in Chicago radio's pantheon of giants."
"I'll miss his continual thrashings on Words With Friends."
Ald. Brendan Reilly: "Chicago has lost a truly amazing human being."
The bottom line: Many reading this can probably still hear Lin's voice offering his signature sign-off: "Never take anything for granted. It's great to be alive."
More Chicago stories
No stories could be found
Get a free daily digest of the most important news in your backyard with Axios Chicago.