Southern cities mourn with Memphis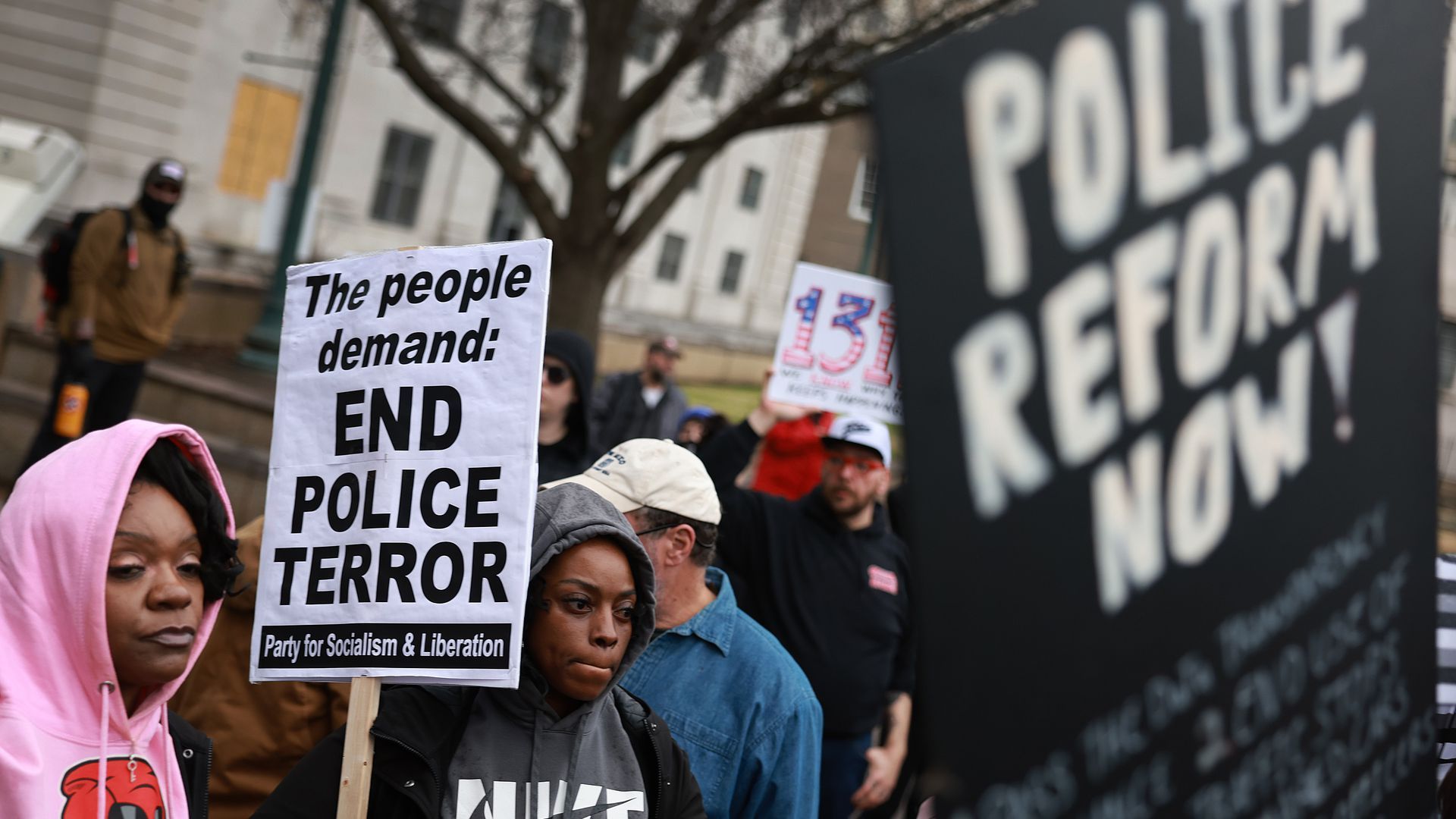 One hour before the city of Memphis released videos of police fatally beating Tyre Nichols on Friday, Atlanta mayor Andre Dickens joined leaders from cities and states across the country condemning the officers' actions.
Why it matters: The Memphis footage prompted emotional responses from people around the country, but in the ever-changing South, they were also painful reminders of a shared past, and a complicated future.
"Atlanta and Memphis have a shared history: Atlanta is the birthplace of Dr. King, and Memphis is where he was killed by an assassin," Dickens said in a video shared to his social feeds. "This is yet another time where we all have to bear witness to the loss of life at the hands — loss of Black life, a Black man dying — at the hands of law enforcement."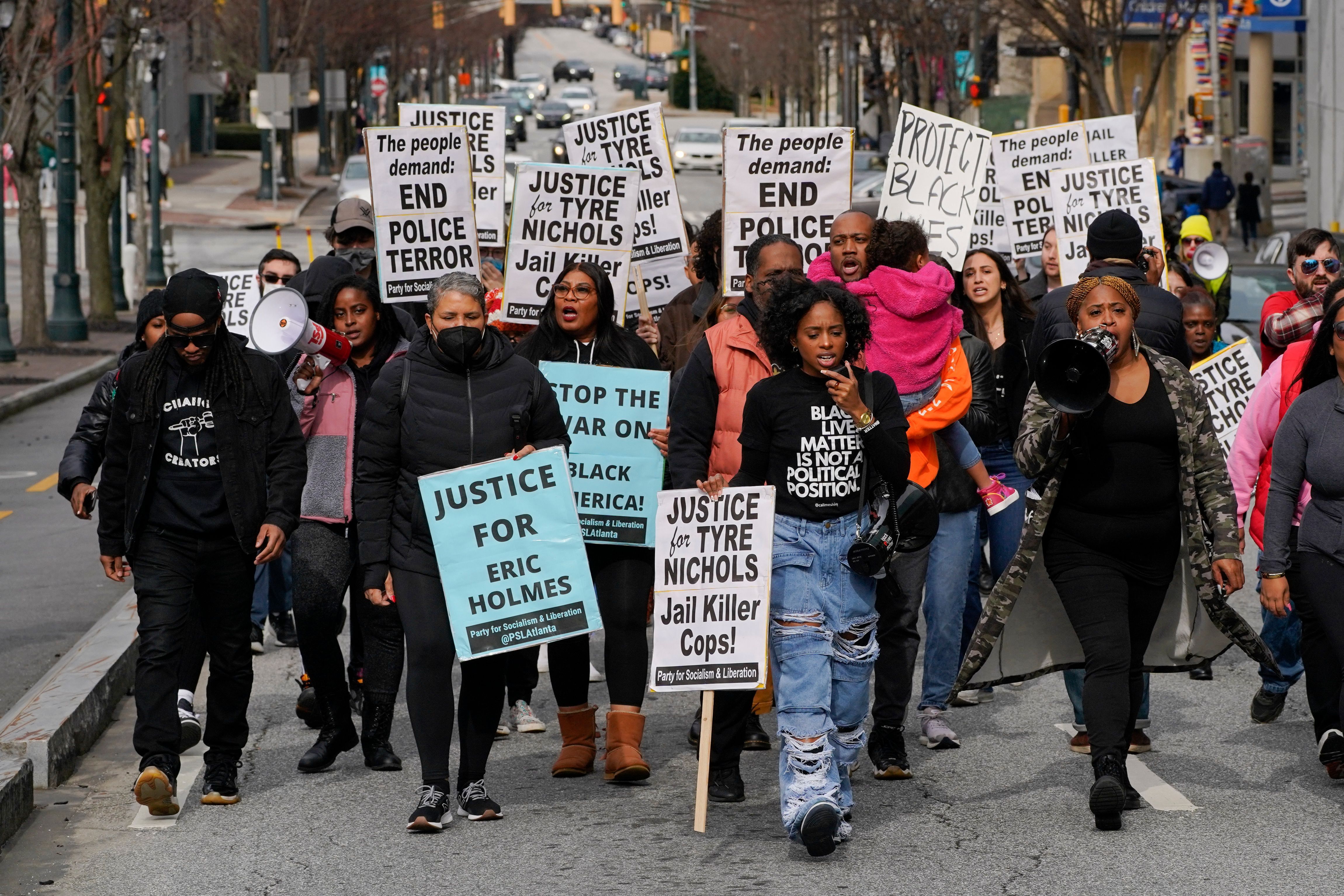 "Memphis. I know about a tragedy in Memphis," tweeted Bernice King, the youngest daughter of Martin Luther King Jr. and Coretta Scott King. "My heart goes out to that city.""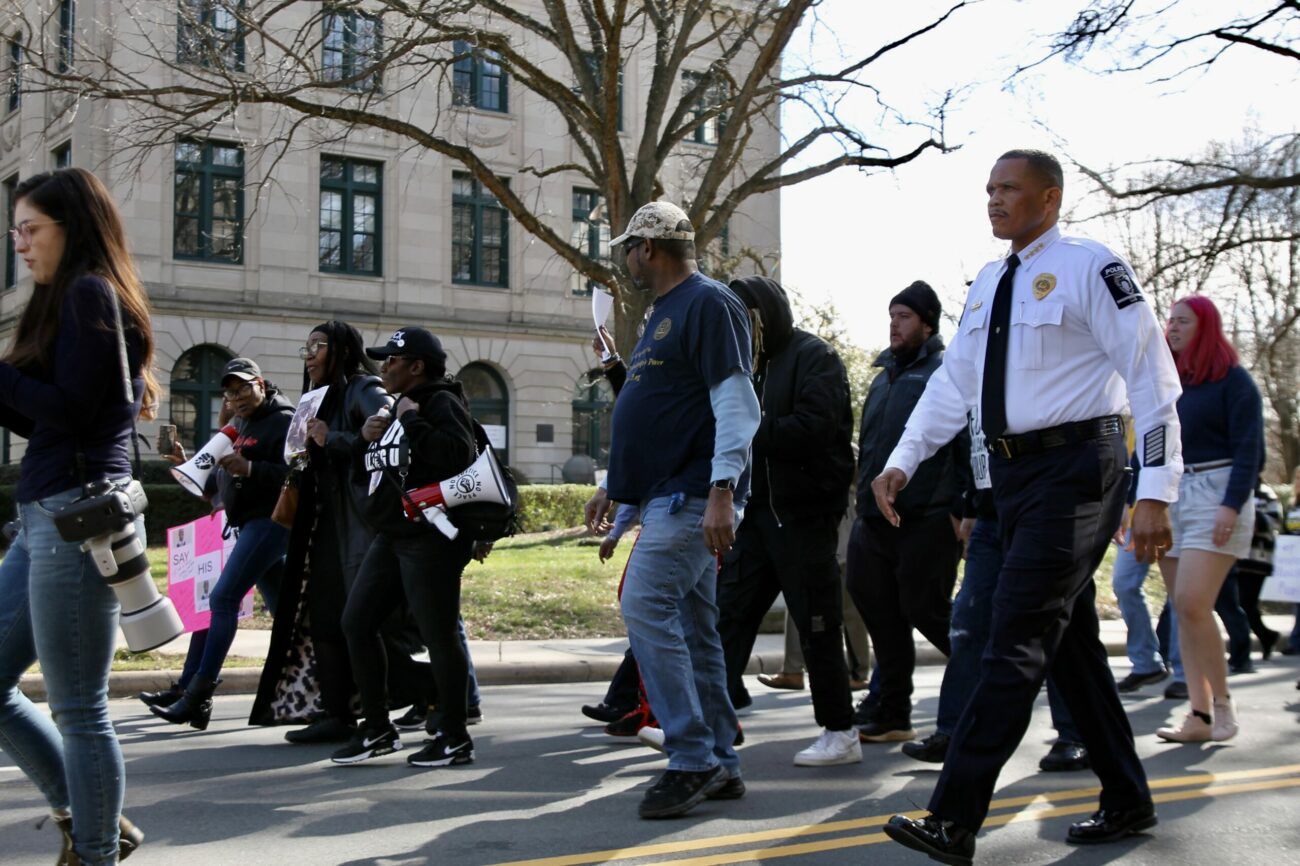 Driving the news: Demonstrators marched solemnly and peacefully over the weekend in cities throughout the South — Raleigh, Charlotte, Atlanta. In each place they chanted names of local people killed in altercations with police, like Darryl Williams in Raleigh or Keith Lamont Scott in Charlotte.
And in Atlanta, the demonstrations came at a pressure point in the city's policing history, after clashes between law enforcement and protesters of the so-called "Cop City" police training facility turned deadly earlier this month. Gov. Brian Kemp issued a state of emergency last week.
The big picture: The South is strung together by paved highways and a barbed history, spicy food and rich culture, and a recent population boom that has brought prosperity but also threatens to exacerbate longstanding economic inequities.
Each wave of newcomers also frays lines to the region's past.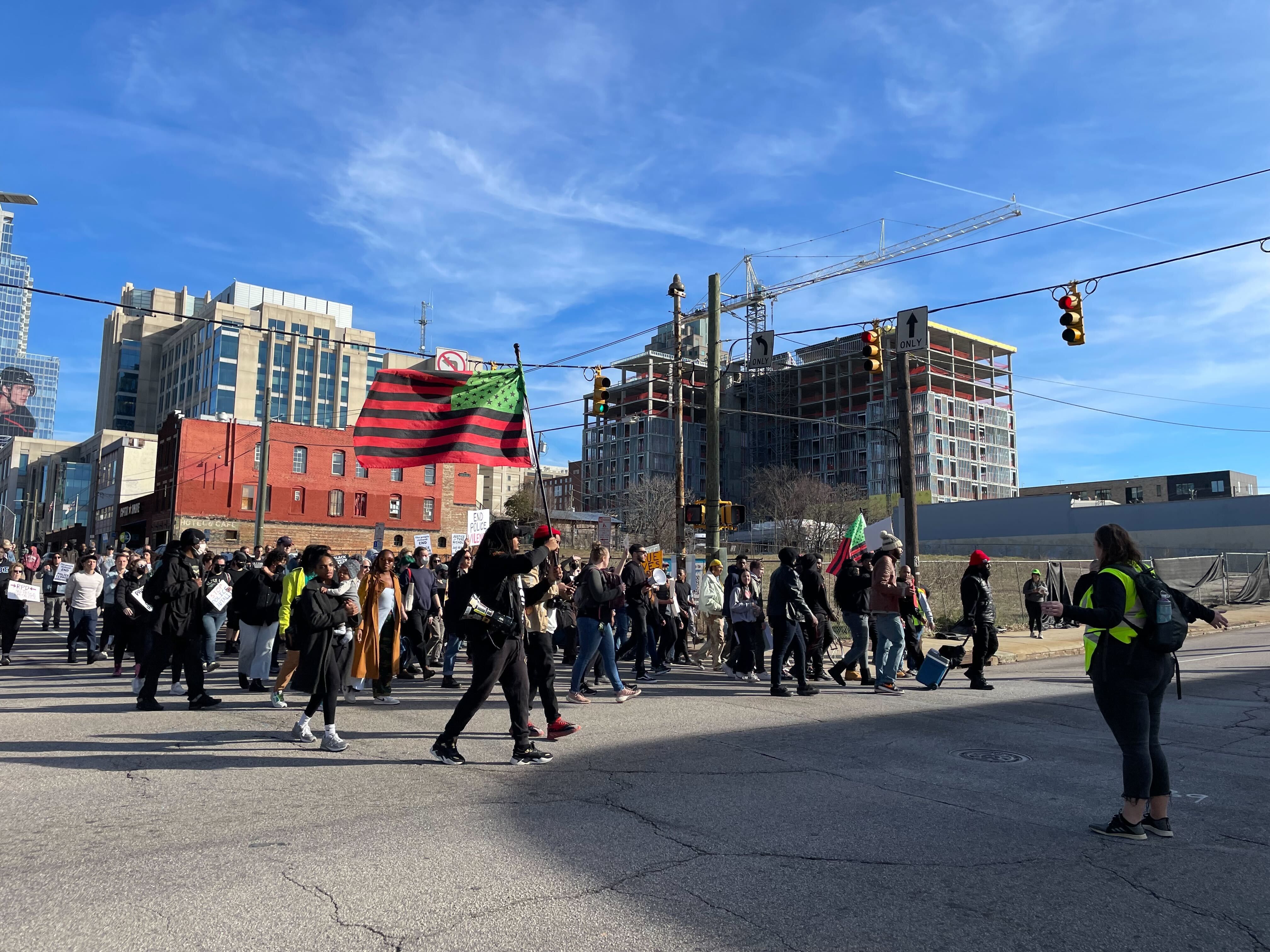 Take Dickens' words about King, that he was born in Atlanta and assassinated in Memphis. As it happens, King should've been in North Carolina on April 4, 1968, the day he died, but canceled his trip to stay in Memphis for a sanitation workers' strike.
And in more immediate history, consider the path of Memphis Police Chief Cerelyn Davis: She was born into a military family in Fort Bragg, North Carolina, spent two decades as a police officer in Atlanta, and was later police chief in Durham, North Carolina, before moving to Memphis.
My thought bubble: As I watched the videos from Memphis, I couldn't help but think of an exhibit at the Legacy Museum in Montgomery, Alabama. It is a display of shelves, with hundreds of jars of soil collected from the sites of lynchings in the late 19th and early 20th centuries.
The jars reveal the richness of this Southern earth: deep and dark brown dirt from Selma, red clay from the Piedmont, lighter shades of sand from the coastal plain.
All soil that has at once sustained the country and been burying ground for its worst sins.
And now in many ways — from policing to political power to affordable housing strategies — it's likely the land of a region that will define the country's future.
More Atlanta stories
No stories could be found
Get a free daily digest of the most important news in your backyard with Axios Atlanta.