House Republicans subpoena ex-White House counsel in classified documents probe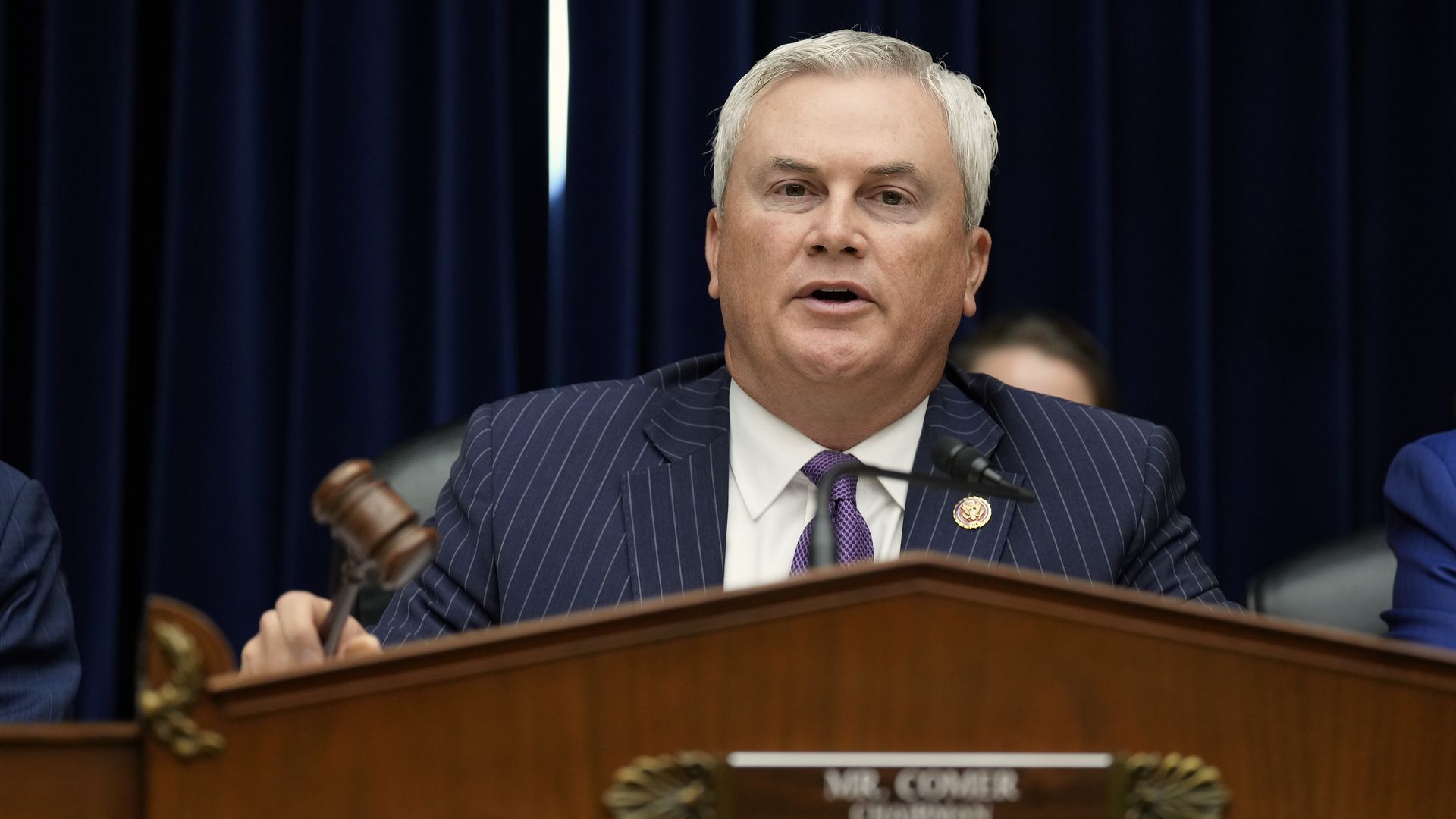 House Republican-led committees subpoenaed former White House Counsel Dana Remus and requested transcribed interviews with four other officials Monday over President Biden's handling of classified documents from his time as vice president.
Why it matters: The Judiciary and Oversight committees cite in their classified documents probe their impeachment investigation into Biden in letters requesting transcribed interviews with White House employees Annie Tomasini, Anthony Bernal, Katharine Reilly and Ashley Williams.
A White House spokesperson dismissed the actions of House Oversight Committee Chair James Comer (R-Ky.) and Judiciary Chair Jim Jordan (R-Ohio) as "a baseless fishing expedition."
Driving the news: In letters to the White House officials, the committee chairs say they're "particularly concerned" about Biden's handling of classified information given the Oversight Committee's "discoveries" that the Biden family allegedly received millions of dollars from foreign sources for unknown services.
"For example, reporting has indicated that at least some of these classified materials relate to Ukraine," where they note the president's son Hunter Biden had business dealings.
In the letters and the subpoena for Remus, the committee chairs state that the officials had "knowledge of why White House personnel began to visit with frequency Penn Biden Center in 2022, where classified materials, including materials related to Ukraine, were later discovered."
Of note: The subpoena states that Kathy Chung, who was an assistant to Biden when he was vice president, said during an interview that Remus "played a central role" in "coordinating the organizing, moving, and removing of boxes that were later found to contain classified materials."
They're seeking "clarification regarding the timeline of events prior to November 2, 2022," when the White House said the documents were discovered at Penn Biden Center.
They believe Remus has "direct knowledge of certain events relevant to this investigation prior to her departure from the White House in July 2022" and question why she "assumed responsibility for the task after your departure in July 2022, instead of your successor as White House Counsel," per the subpoena.
The big picture: Attorney General Merrick Garland appointed Robert Hur in January as special counsel to investigate Biden's handling of the documents found at his Delaware home and a private office space after the end of the Obama administration.
Hur interviewed Biden last month about the documents — which were discovered by Biden's personal attorneys, who said they alerted National Archives.
What they're saying: "Instead of doing their jobs to fund the government and avoid yet another extreme and dangerous government shutdown of their own making, House Republicans are focused on a baseless fishing expedition just to try to smear the President for political purposes," said Ian Sams, White House spokesperson for Oversight and Investigations, on Monday night.
Sams in his emailed statement linked to comments by leading Republicans linking investigating Biden to 2024 election poll numbers.
"Today's stunts are meant to get extreme House Republicans attention for themselves on Fox News and to distract from their total inability to govern as responsible adults as they march toward a government shutdown in just four days," Sams said.
"They are also the latest example of House Republicans' extreme efforts to undermine the rule of law and interfere in ongoing Justice Department investigations," he added.
"Americans want Congress to focus on issues that matter to them and their families, not these ridiculous partisan political stunts that make a mockery of how Congress is supposed to function."
Flashback: GOP-led House Oversight Committee subpoenas Hunter and James Biden
Go deeper