What Republicans are accusing Biden of in their impeachment inquiry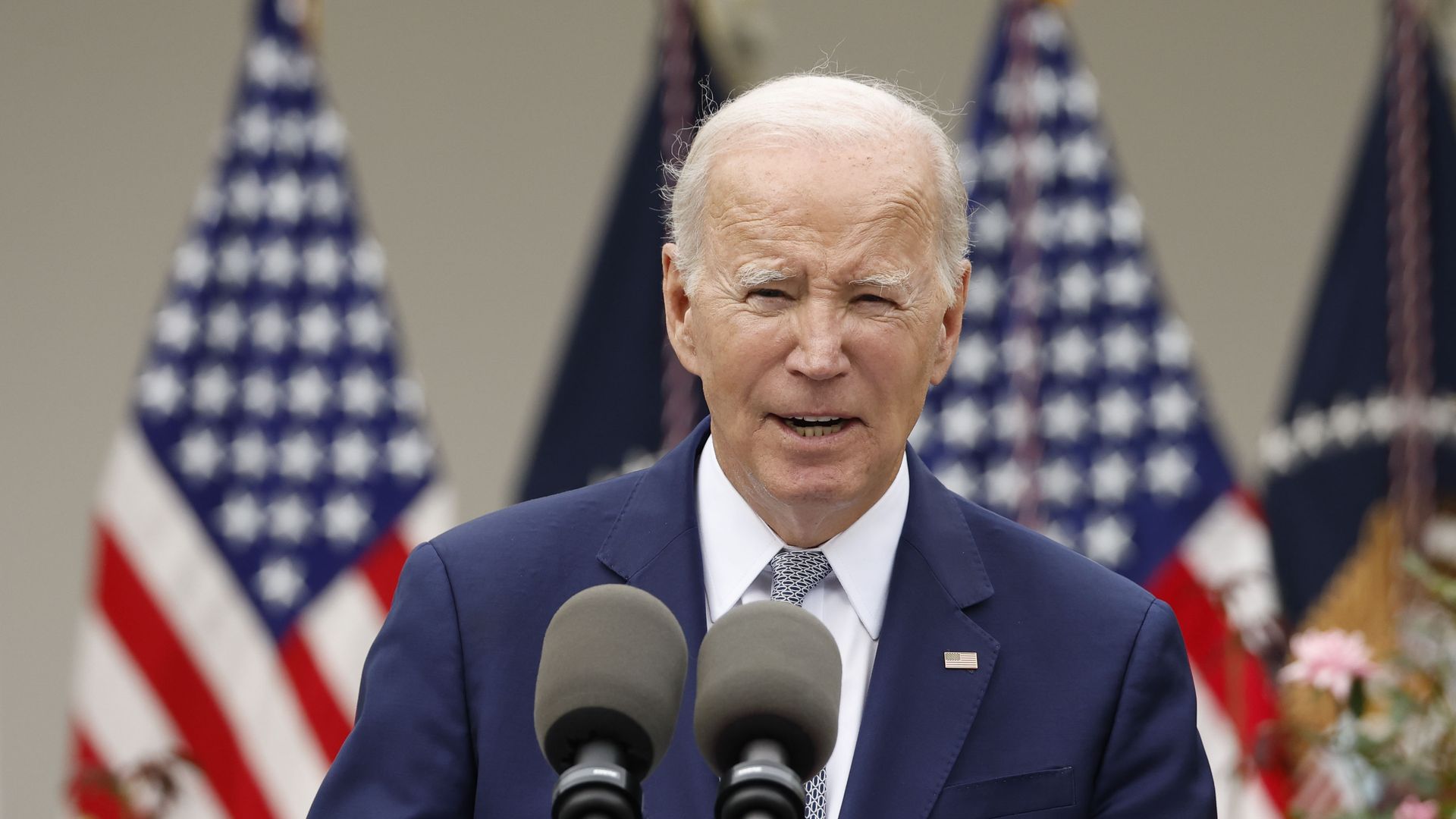 House Republicans are holding their first hearing Thursday as part of the impeachment inquiry into President Biden, which will look at his purported involvement in his son Hunter Biden's business dealings.
Driving the news: House Speaker Kevin McCarthy launched the impeachment inquiry earlier this month, directing the House Oversight, Judiciary, and Ways and Means committees to spearhead the effort.
The inquiry followed Republicans' ongoing probe into the president's involvement with Hunter's business dealings — though they've presented no substantial evidence he broke the law or benefited financially from his son's business dealings. The White House has condemned the probe.
What happened: Conservative legal scholar Jonathan Turley, a GOP witness during the Thursday hearing, said that "the current evidence doesn't support articles of impeachment," but that an inquiry is warranted.
The committee voted not to subpoena Rudy Giuliani and his former associate Lev Parnas, after House Oversight Committee ranking member Jamie Raskin (D-Md.) called on the committee to do so.
A second motion to subpoena Giuliani, brought by Rep. Kweisi Mfume (D-Md.) later in the hearing, also failed.
What is Biden accused of?
House Oversight Chair James Comer (R-Ky.) said Thursday that the GOP members will present "two dozen pieces of evidence revealing Joe Biden's corruption and abuse of public office," using e-mails, text messages, bank records and testimony.
A memo signed by the chairs of the Oversight, Judiciary, and Ways and Means Committees issued Wednesday noted that the inquiry will span from Biden's time as Vice President in the Obama administration to the present, and include his time out of office.
The inquiry aims to look at whether Biden took part in "corruption, bribery, and influence peddling" during his time as vice president and president, per the memo.
It will also examine whether the Biden administration has taken steps to "obstruct or hinder accountability" for these actions.
According to the memo, the Biden family and their businesses have allegedly raked in millions of dollars from what the chairs describe as "foreign sources" over the years, and Biden was personally involved in these business dealings.
Who will be at the hearing?
Thursday's hearing before the House Oversight Committee will include testimony from financial and legal experts.
Among the GOP's three witnesses will be a forensic accountant, a former assistant attorney general at the Justice Department's Tax Division, and a law professor, NBC News reported. Democrats have also chosen a separate law professor to testify at the hearing.
Between the lines: Notably, Thursday's witnesses are not fact witnesses and don't have firsthand knowledge of Hunter Biden's business dealings or the president's purported involvement in them, per CNN.
This contrasts with House Democrats' first impeachment inquiry hearing into former President Trump over abuse of power and obstruction of Congress in 2019, when a senior U.S. diplomat directly implicated Trump in efforts to pressure Ukraine.
What is the committee reviewing?
During Thursday's hearing, the committee is looking at what it describes as more than 24 pieces of evidence of Biden's alleged corruption and abuse of public office, per the preview of Comer's opening remarks.
The inquiry anticipates obtaining bank records and other financial documents through subpoenas and will seek to obtain other documents from various government agencies and depositions of individuals with knowledge of the Biden family dealings, per the memo.
What has the White House said?
The White House has dismissed the impeachment inquiry as baseless, pointing out that even some Republicans admit there is a lack of evidence of wrongdoing by the president.
The White House issued a 15-page memo this week rebutting Republicans' specific claims, CBS News reported.
"House Republicans staged this stunt to try to distract from them shutting down the government in 3 days," Ian Sams, a special assistant to the President and senior adviser and spokesman for the White House Counsel's Office, wrote on X Wednesday.
Editors' note: This story is developing and will be updated.
Go deeper