Biden's words from 2020 fuel GOP's impeachment push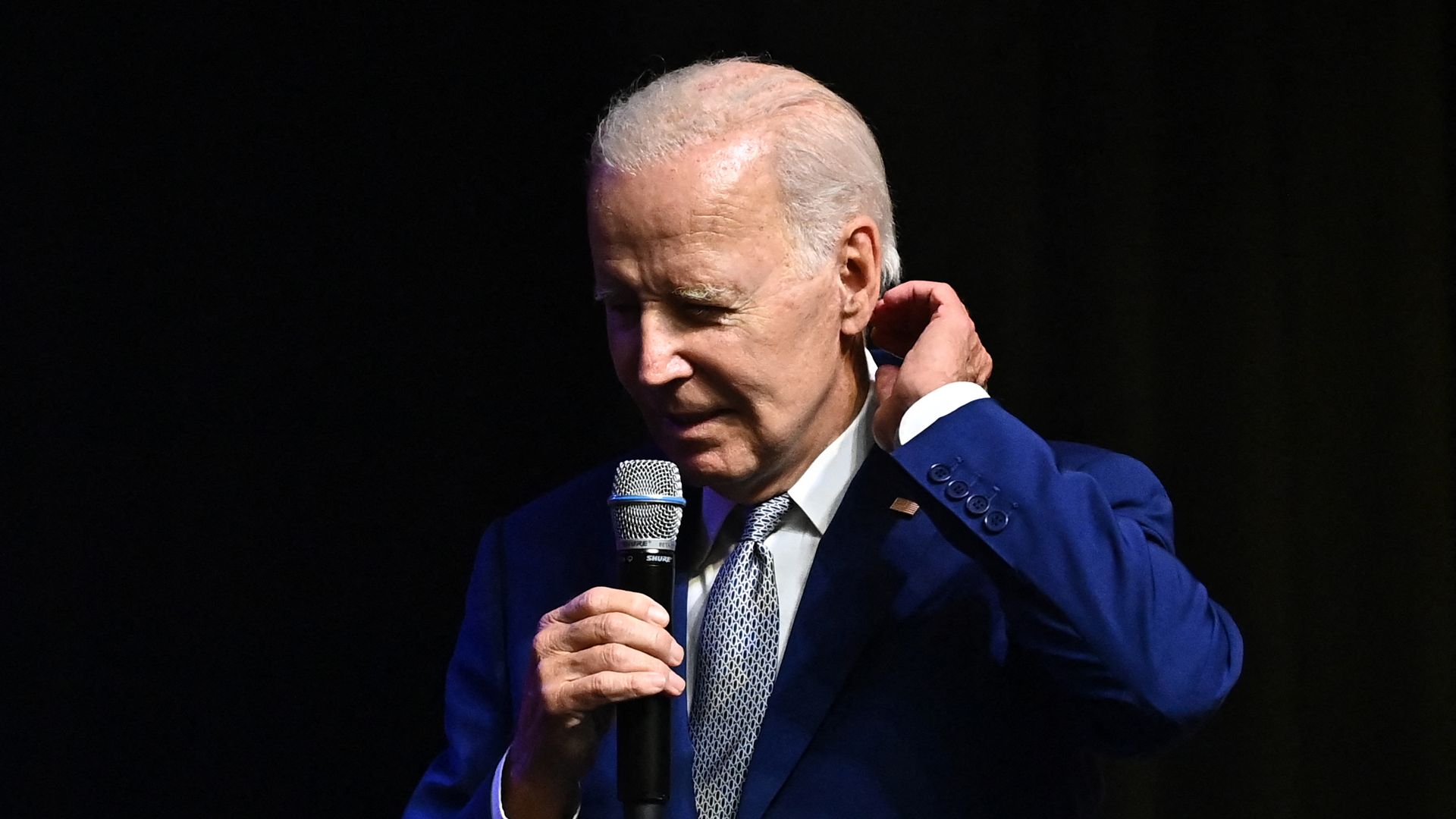 Just before the 2020 election, Joe Biden and his campaign said his son Hunter hadn't made money from China — and that Biden hadn't met one of Hunter's Ukrainian business associates while he was vice president, except for maybe a brief hello.
Both of those claims were false, according to recent sworn testimony by Hunter Biden and his business partner, Devon Archer.
Why it matters: House Republican leaders now have zeroed in on those two denials by Joe Biden in 2020 to help justify an impeachment inquiry into the president.
"Through our investigations, we have found that President Biden did lie to the American people about his own knowledge of his family's foreign business dealings," Speaker Kevin McCarthy (R-Calif.) said Tuesday as he announced the inquiry.
McCarthy cited the contradictions between Joe Biden's denials and the sworn testimony Hunter Biden gave in court in July, and what Archer said in testimony to Congress in August.
Zoom in: Republicans are risking a political backlash if the inquiry doesn't discover anything concrete other than Biden made false or misleading statements while campaigning for president.
McCarthy is under pressure from right-wing members who've been pushing for impeachment, including some who are threatening to replace the speaker if they don't get what they want.
McCarthy's also trying to keep his narrow House majority together as lawmakers face a government shutdown at the end of the month.
"I will not vote to fund the government unless we have passed an impeachment inquiry," Rep. Marjorie Taylor-Greene (R-Ga.) said in late August.
What they're saying: Democrats blasted the impeachment inquiry, arguing there's no proof Biden did anything wrong, and that the president shouldn't be impeached for his son's actions.
White House spokesperson Ian Sams said Tuesday: "House Republicans have been investigating the president for nine months, and they've turned up no evidence of wrongdoing."
Asked about the conflicting accounts of Biden's comments in 2020, an aide said: "As the president said at the time when he was defending himself against Donald Trump's torrent of lies — and as he's said since — he didn't discuss Hunter's business dealings with him and wasn't in business with his son."
"Even House Republicans' own witnesses, including Archer, have testified that that is true."
Between the lines: The twice-impeached Trump, trying to cast Biden as corrupt as he faces unprecedented criminal charges himself, has threatened Republicans in Congress who don't support impeaching Biden.
"Either IMPEACH the BUM, or fade into OBLIVION!" Trump posted on Truth Social in August.
Yes, but: House Republicans don't have the votes to actually impeach Biden — at least not yet.
How we got here: During the second presidential debate in 2020, Biden was asked whether his son had made money from abroad, including China. "My son has not made money in terms of this thing about, what are you talking about, China," Biden said.
But in federal court this July, Hunter Biden acknowledged that he was paid several hundreds of thousands of dollars through partnerships and business deals with Chinese firms in 2017 and 2018.
That led the Washington Post's Fact Checker to recently give Joe Biden's original claim "Four Pinocchios."
In October 2020, The New York Post reported that in 2015 Joe Biden — then vice president — met with Vadym Pozharskyi, a top adviser to Burisma, the Ukrainian energy company where Hunter Biden was a board member.
The Post reported that Pozharskyi emailed Hunter on April 17, 2015, saying "thank you for inviting me to DC and giving an opportunity to meet your father and spent [sic] some time together."
The Post suggested that the meeting led Biden to change U.S. foreign policy on Ukraine to enrich his son — an allegation that some conservative media and Republicans have cited as fact without proof.
Weeks before the 2020 election, Biden's campaign denied any wrongdoing — and denied that Biden had met with Pozharskyi in April 2015.
"We have reviewed Joe Biden's official schedules from the time and no meeting, as alleged by the New York Post, ever took place," then-campaign spokesperson Andrew Bates told Politico. Any interaction between Biden and Pozharskyi would have been cursory, the campaign said.
The campaign and Biden himself dismissed the email and New York Post report as part of a Russian disinformation campaign.
Driving the news: Last month, Archer testified to Congress that Biden did have dinner with Pozharskyi, Hunter Biden and other associates at Cafe Milano in Washington.
"He had dinner. He had dinner," Archer said of Joe Biden, adding that they talked about the World Food Programme, for which Hunter was a board member.
Others who attended said the dinner included 10 to 12 people.
Two attendees told The Washington Post in 2021 that Joe Biden only stopped by and talked with Father Alex Karloutsos, a powerful official at the time in the Greek Orthodox Church.
"That's not correct," Archer told Congress.
He said there were "no business deal specifics" discussed but "I remember just a regular dinner where there was a table of conversation — and, you know, talked about the World Food Programme probably."
Archer testified that Hunter was selling "an illusion of access to his father."
But when asked whether he had any evidence of "wrongdoing" by Joe Biden, Archer said: "No, I'm not aware of any."
Go deeper