Fact check: What Joe and Hunter Biden actually did in Ukraine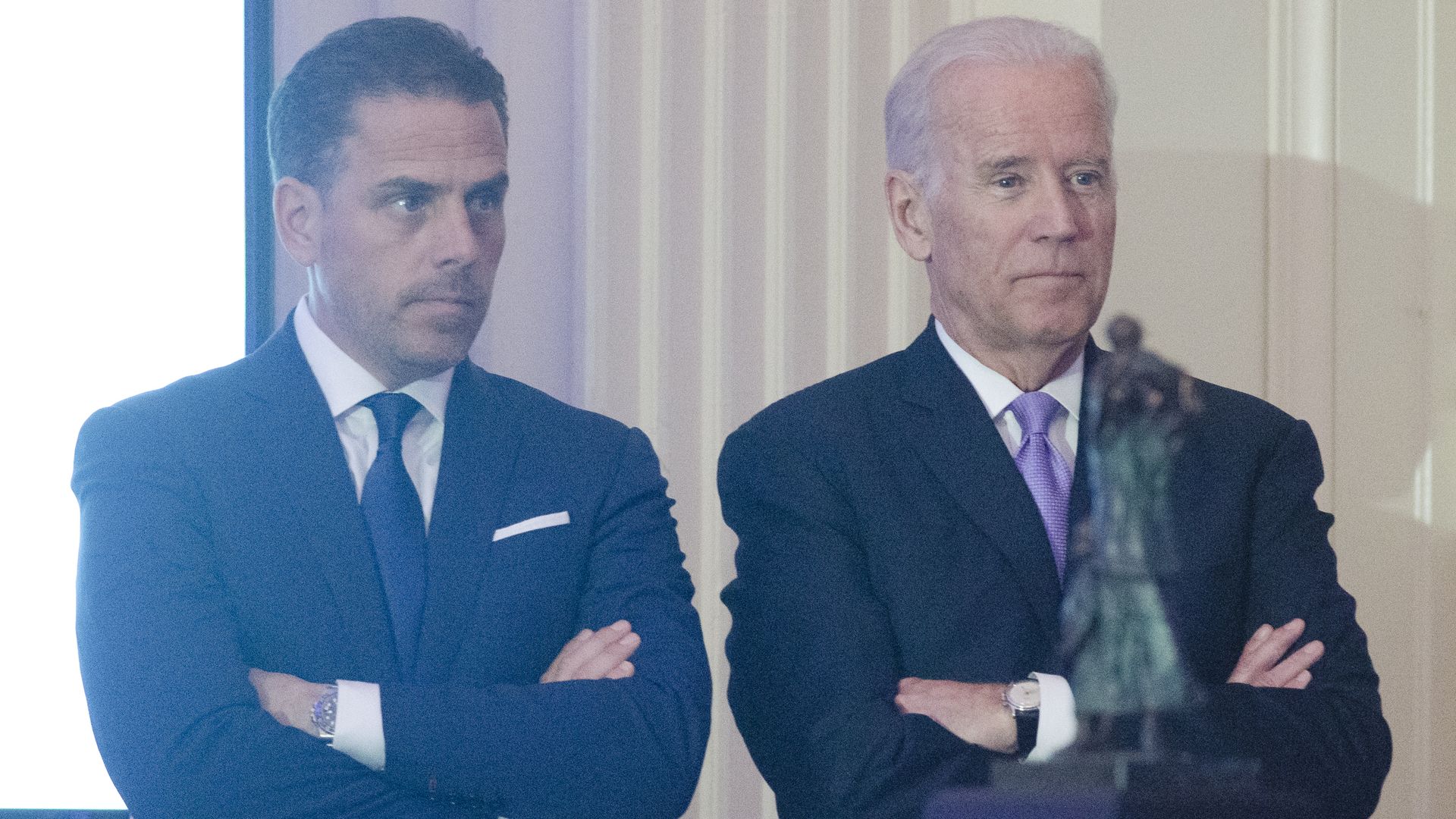 President Trump and his allies have made a barrage of allegations and insinuations — some legitimate, others fabricated — about the activities of Joe Biden and his son Hunter in Ukraine.
Why it matters: The president's defenders and opponents have used a similar set of facts to shape wildly different narratives on this issue. As a result, there has been much confusion over whether Trump's leading 2020 challenger is being unfairly maligned or has something to answer for.
Hunter Biden's work:
True: Beginning in 2014, Hunter Biden served on the board of a Ukrainian energy company, Burisma, that faced allegations of corruption. He was paid "as much as $50,000 per month," per the NYT.
False: His work for Burisma was being investigated by a Ukrainian prosecutor.
Joe Biden's intervention:
True: Joe Biden was the Obama administration's point man on Ukraine while his son was working for Burisma, visiting the country several times from 2014 to 2016.
True: The then-vice president did tell Ukrainian leaders they had to fire Prosecutor General Viktor Shokin to get $1 billion in U.S. aid, according to a version of the story Biden himself told in 2018.
False: Biden pushed for Shokin's ouster to protect his son.
European countries and international bodies had accused Shokin of failing to pursue corruption, including in the Burisma case, and wanted him fired.
Biden was also not freelancing for personal reasons — he was pursuing the Obama administration's policy.
The bottom line:
True: Hunter Biden's role with Burisma raised conflict-of-interest concerns at the time.

The State Department claimed in 2014 that there was no conflict, noting the younger Biden was a "private citizen."

False: There's evidence Joe Biden committed "corruption" of any sort in Ukraine, as Trump alleges.
Go deeper: Adam Entous' deep look at Hunter Biden in the New Yorker
Go deeper